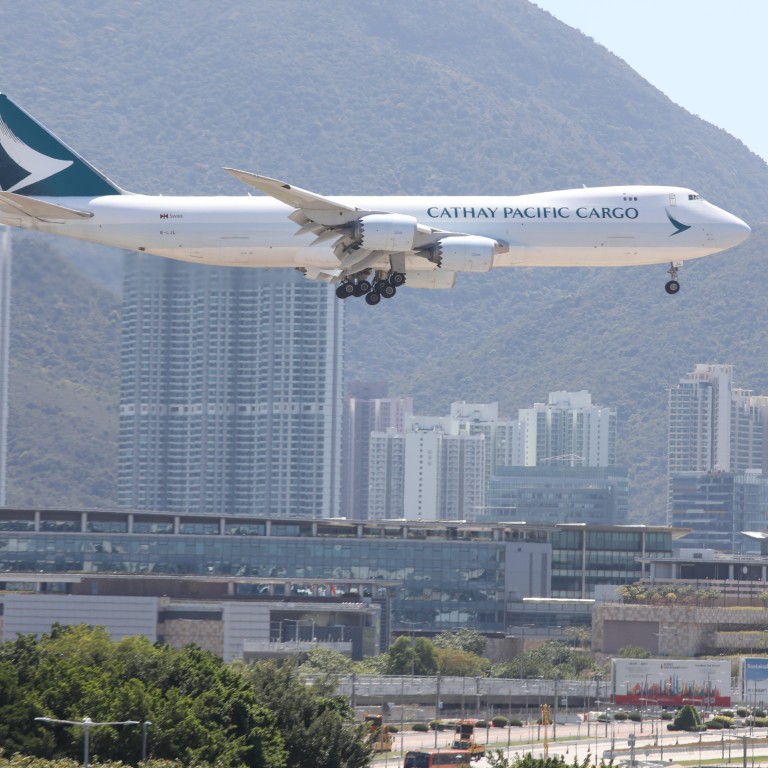 Opinion
The View
by Nicholas Spiro
The View
by Nicholas Spiro
Why Hong Kong's industrial real estate is going from strength to strength
Hong Kong's industrial assets have supplanted offices as a dominant sector and also provide a rare bright spot for Asia's commercial property market
A scarcity of quality industrial space and Hong Kong's status as a logistics hub add to the appeal
Asia's commercial property investment market is slowing noticeably. The dramatic tightening in monetary policy has increased the cost of debt and triggered a repricing and reappraisal of assets. In the second quarter of this year, transaction volumes dropped 16 per cent quarter on quarter and 37 per cent year on year, data from JLL shows.
Some of the sharpest falls were in the most actively traded markets, such as mainland China and Japan. What is more, the industrial and
logistics sector
, the key driver of investment activity during the Covid-19 pandemic, suffered a 63 per cent year-on-year drop in transaction volumes, the steepest decline among the main commercial sectors, according to CBRE.
However, the market that faced a succession of domestic and external shocks over the past several years has fared relatively well. In Hong Kong, investment activity last quarter rose 57 per cent quarter on quarter and 7 per cent year on year, data from JLL shows.
Furthermore, industrial transactions increased 103 per cent quarter on quarter and 37 per cent year on year, according to Colliers. The strong performance of the sector reinforces a trend that has changed the face of the city's investment market.
A cursory glance at the enviable fundamentals of the sector shows it is the most underappreciated source of resilience in Asian commercial property.
According to data from CBRE, the vacancy rate stood at a mere 1.4 per cent last quarter, while rents were up a further 4.8 per cent in the first half of this year, having experienced a period of almost uninterrupted growth since 2009.
The resilience and appeal of the sector are attributable to a confluence of factors. First, in stark contrast to the office market, which is in the throes of an ill-timed supply boom, the stock of industrial assets – which includes warehouses, flatted factories and facilities for industrial and office use – has shrunk by 22 million square feet since 1999, data from CBRE shows.
Although new supply of warehouses in 2022-23 will reach 6.7 million square feet, according to CBRE, a large portion has already been pre-leased, while a further 3.1 million square feet will be removed from the market for alternative use or redevelopment. "Competition for space is fierce," said Reeves Yan, head of capital markets at CBRE in Hong Kong.
Second, unlike the most widely traded commercial property markets in Asia, where capital has been deployed more evenly across sectors, offices and retail properties in Hong Kong have attracted significantly less investment due to the dramatic deterioration in both sectors' fundamentals, exacerbated by the pandemic.
In Singapore's technology-driven office market, by contrast, rents for grade A buildings in the central business district are expected to surpass their pre-pandemic peak this quarter. While net take-up of office space has fallen back into negative territory in Hong Kong, in the city state last quarter, it hit its highest level in 17 quarters, data from JLL shows. The contrast between the performance of the office and industrial sectors is a lot starker in Hong Kong, said Yan.
Last month, ESR, Asia's largest real asset manager, won a government land auction to develop a state-of-the-art logistics site in Kwai Chung in the New Territories. The development will comprise cold storage logistics and conventional dry warehouses.
The acute shortage of cold chain storage capacity, coupled with the sector's higher barriers to entry, provide an enticing opportunity for specialist developers like ESR to capitalise on the strong fundamentals of the city's industrial market.
Hong Kong has been out of favour among Asian commercial property investors for the past several years. Yet, industrial real estate, in stark contrast to other sectors, is ticking all the boxes.
Nicholas Spiro is a partner at Lauressa Advisory