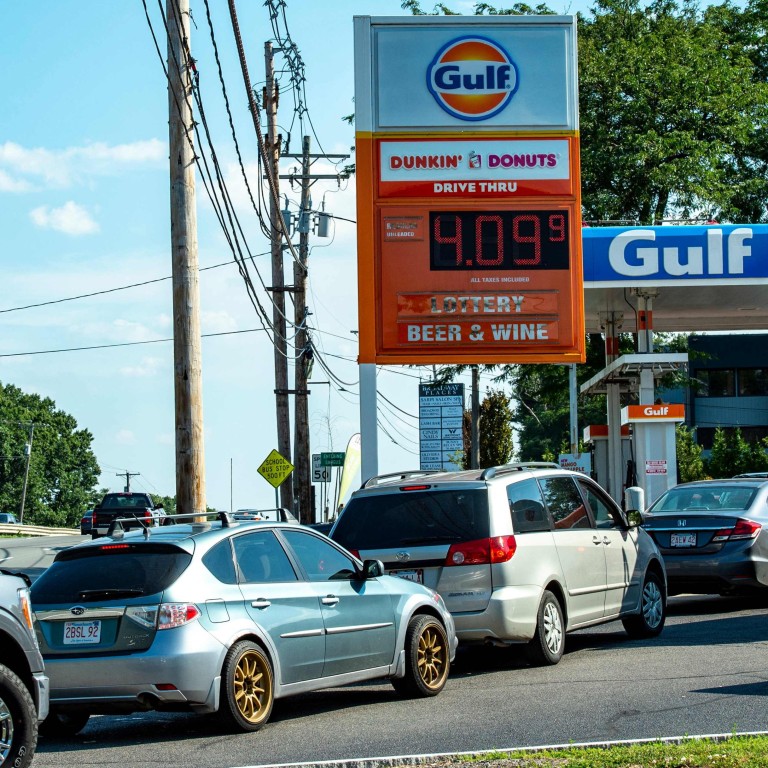 Opinion
Macroscope
by Neal Kimberley
Macroscope
by Neal Kimberley
US inflation may be peaking but interest rates aren't coming down any time soon
With inflation still well above the Fed's target, more rate increases are on the cards, and the Hong Kong Monetary Authority is sure to follow suit
China-US trade, dominated by Chinese exports to the United States, will provide a degree of disinflation
There was a glimmer of hope last week that US consumer price inflation (CPI) might be peaking. But anyone thinking that such a prospect opens up the possibility that the US
Federal Reserve
will stop raising and even pivot towards lower interest rates is sadly mistaken.
Outside the United States, this matters in Hong Kong in particular. The architecture of the
linked exchange rate system
means the Hong Kong Monetary Authority (HKMA) moves in lock step with a Fed that has been raising US rates at pace in an attempt to curb rising inflation.
Those in Hong Kong who are already uncomfortable with the upward trajectory of
local interest rates
, following a succession of Fed moves, should steel themselves for further increases. Although the top of the US central bank's tightening cycle might now be in view, it is not done yet.
Another increase of at least 0.5 percentage points is on the cards when the Fed next meets on September 20-21, with perhaps another couple of incremental moves to follow. A further cumulative rise of 1 percentage point in US interest rates during the next three Fed meetings is a realistic possibility.
At that point, assuming US CPI is indeed on a downward track, the Fed is likely to take a time out, leaving rates where they are to gauge whether the monetary policy tightening has sustainably driven inflation back down towards its target of 2 per cent. The HKMA will surely move in tandem with the US central bank.
As for that glimmer, lower petrol prices were the primary driver of unchanged headline CPI in July, compared to June. The annualised figure for last month, although down from June's 9.1 per cent, was still 8.5 per cent, well above the Fed's 2 per cent target.
No wonder San Francisco Fed president Mary Daly said last Thursday that she did not concur with the idea that the Fed raises "interest rates to really high rates and then [we] bring them down". Daly's preference is to raise rates to a level the Fed deems appropriate, "then holding them there".
Neither should anyone underestimate the significance of Minneapolis Fed president Neel Kashkari, who for a long time was one of the biggest policy doves at the US central bank, but has now turned very hawkish.
It might just be a coincidence – and US dollar strength, which makes yuan-denominated imports cheaper, is a contributor – but figures released on Friday showed that US core import prices fell 0.5 per cent in July for a year-on-year reading of 3.8 per cent. That followed a 0.6 per cent month-on-month decline in June.
This might be a step in the right direction in the fight against inflation, but make no mistake – the Fed will not deviate. US CPI might be peaking, but interest rates are still going up and, like it or not, they are not coming down any time soon.
Neal Kimberley is a commentator on macroeconomics and financial markets