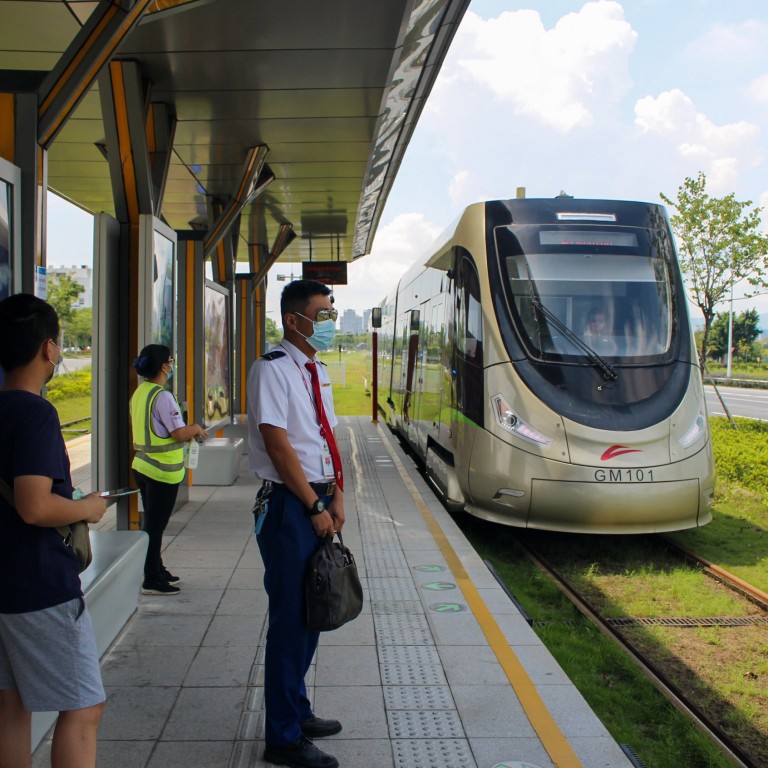 Opinion
Inside Out
by David Dodwell
Inside Out
by David Dodwell
As China leads the way, a 'hydrogen society' may be getting closer to reality
Hydrogen has much potential as a clean, renewable energy source and China, as the leading producer, is well placed to lead the global push
In Hong Kong, for a start, officials must remove legislative obstacles to the use of hydrogen vehicles
After a decade of tech briefings and blue-sky imagining of the on-off prospects for hydrogen as a radical green force driving us towards net zero in 2050, a mood of optimism has recently warmed the room.
Scepticism about the feasibility of hydrogen power – complaints that the technology is too complex, too expensive and not even green – has given way to progress, and China seems set to lead the way.
Closer to home were reports in June that Citybus, owned by Bravo Transport, acquired the first hydrogen-powered double-decker bus in Hong Kong. Here at last was evidence that Hong Kong is doing something that might put us in the vanguard of efforts to assuage global warming. Bravo Transport indeed.
Then, last week, we were brought abruptly down to the ground with a bureaucratic bump: since our regulators regard hydrogen as an explosive rather than an energy source, our
first hydrogen-powered bus has been marooned
at the Citybus depot, barred from the roads.
Under the Dangerous Goods Ordinance, hydrogen is regarded as a dangerous substance, making it illegal to produce, store or transport it – even if it is at the heart of a fuel cell driving a new double-decker.
Can someone please ask our secretary for environment and ecology and his staff to emerge from the Stone Age and amend our Dangerous Goods Ordinance pronto? The journey towards the use of hydrogen power has been long and winding enough, without our bureaucrats throwing still more time-wasting obstacles onto the path.
Hydrogen optimists posit that, by 2050, hydrogen could account for as much as 12 per cent of global energy use. In a "hydrogen society", H2 would not only fuel road vehicles, railways and ships, but also address home heating needs and the power needs of heavy industries like steel, chemicals and cement. The China Hydrogen Alliance says hydrogen demand in China will triple to 60 million tonnes by 2050. It also expects renewable-based hydrogen production to reach 100 million tonnes by 2060.
So far, we have only seen baby steps. Toyota and Hyundai are the only carmakers offering hydrogen-fuelled cars in the international market. Since its launch in 2014, the dominant Toyota Mirai had sold just under 18,000 units as of last year, mostly in the United States – a far cry from electric vehicles (EVs), with global sales of over 6 million in 2021.
China is the one economy focusing keenly on hydrogen trucks and buses, with at least a dozen companies in the fray. Foshan-based
Sinosynergy
, in particular, caused excitement this month with the delivery of 100 hydrogen-powered heavy trucks to Jinnan Steel Group.
There was a big push during the Winter Olympics earlier this year, with 212 hydrogen buses shuttling competitors around Beijing and a further 444 buses operating out in Zhangjiakou, all served by some 30 hydrogen refuelling stations.
China is well placed to lead for a variety of reasons: it is by far the world's leading producer and consumer of hydrogen, mostly for industrial purposes. Compare Germany's production of 2 million tonnes a year with
China's 33 million
. It also makes almost a tenth of the world's electrolysers, and about 35 per cent of the world's electrolyser equipment and components.
While the government aims to lift hydrogen production, it is still wrestling with the problem of making it green. About 80 per cent of production so far is of "grey" hydrogen, generated using fossil fuels. Even by 2025, green hydrogen production is expected to rise to just 100,000-200,000 tonnes.
Much depends on the development of wind and solar power for hydrogen production out in China's sun- and wind-rich western regions like
Qinghai and Xinjiang
, and the development of a pipeline network to get the liquefied hydrogen to China's wealthy eastern consumer markets.
China has also yet to address in any meaningful way the challenge of building hydrogen refuelling infrastructure. At present, apart from the 30 stations around Beijing for the Olympics, there are barely more than 200 refuelling stations countrywide.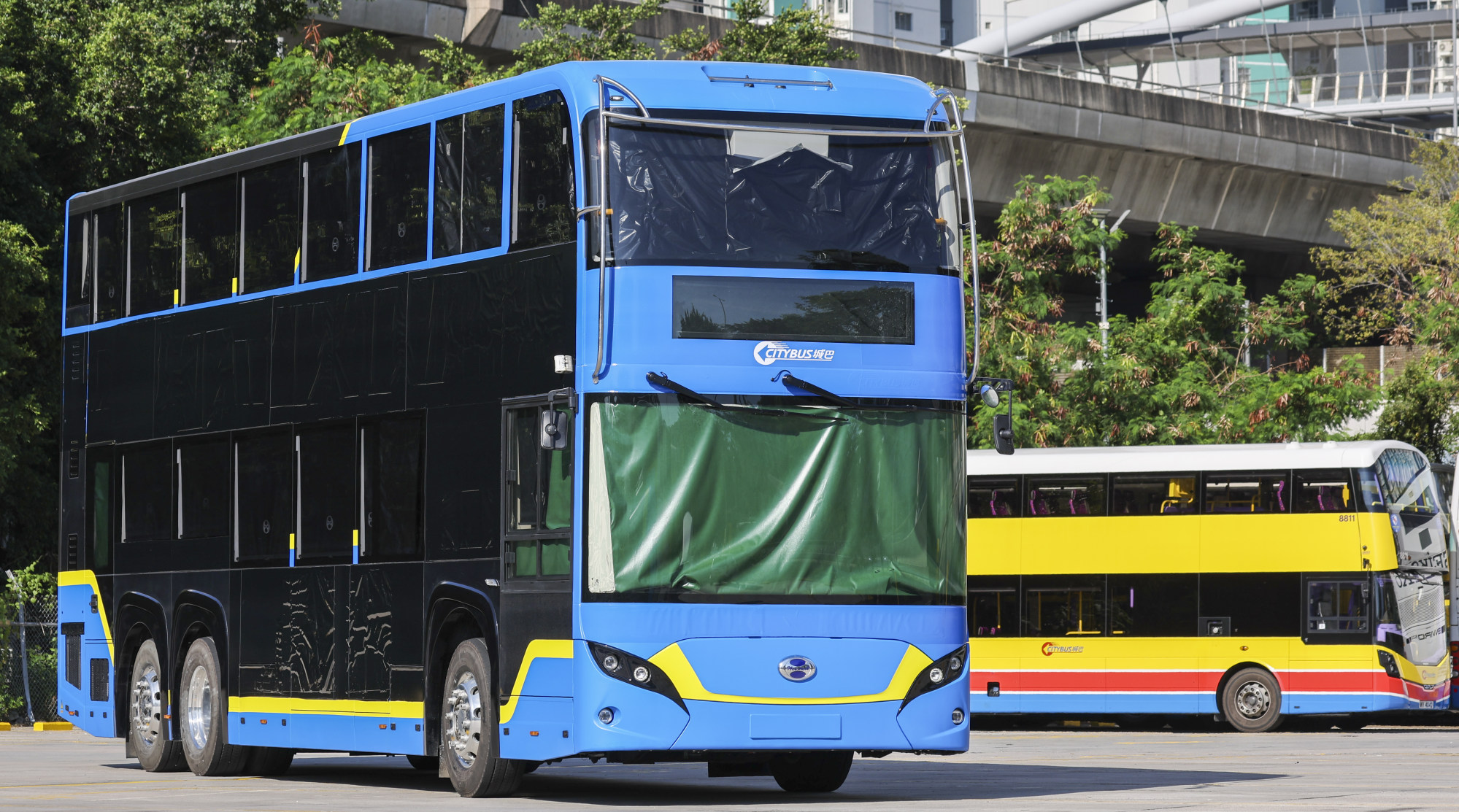 When you recall that China has 160 cities with a population of 1 million or more, the country will clearly need far more refuelling stations if hydrogen vehicles are to be widely used. For comparison, the country today has an estimated 1.4 million EV charging stations in place.
Perhaps the most optimistic note here is that hydrogen vehicles complement, rather than compete with, EVs. Hydrogen-powered cars are, after all, electric vehicles, with a fuel cell powered by hydrogen instead of an electric battery.
The fact that you can fill a hydrogen tank in around five minutes and travel much further on a single refill (a Sinosynergy hydrogen fuel cell vehicle is able to travel 500 to 600km on a single tank, triple the distance of a battery-powered vehicle) gives hydrogen vehicles some clear competitive advantages.
It is also an advantage that hydrogen can underpin a "hydrogen society", replacing fossil fuels far beyond transport, as long as the hydrogen is green of course.
It all adds up to a much higher likelihood of a hydrogen innovation race – if our Stone-Age bureaucrats can be dragged into the 21st century. As Shane Wilkinson concluded optimistically in Auto Express magazine: "There are still a lot of 'ifs' about hydrogen, but there are far fewer today than there were a decade ago."
David Dodwell researches and writes about global, regional and Hong Kong challenges from a Hong Kong point of view