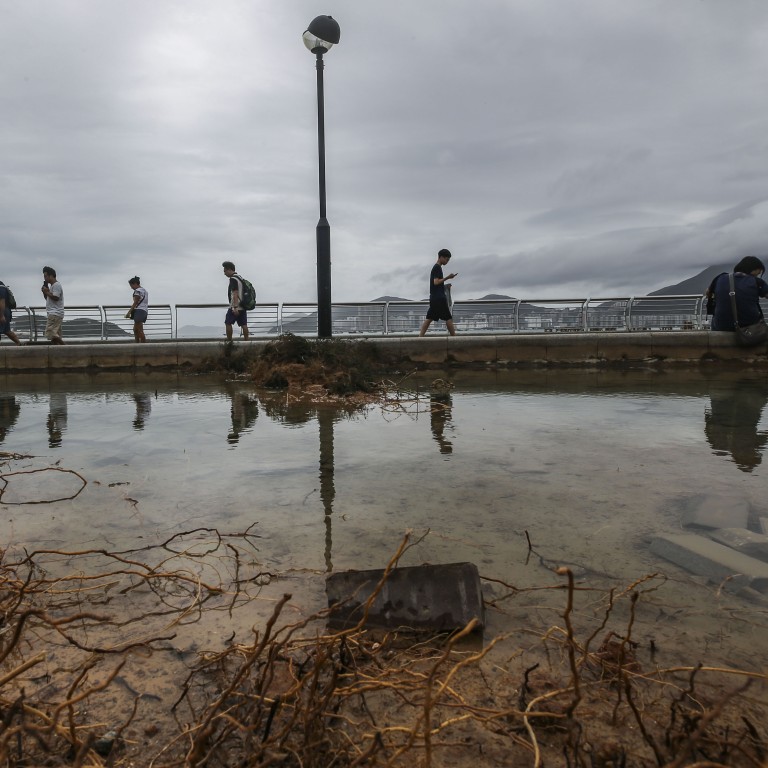 Opinion
Outside In
by David Dodwell
Outside In
by David Dodwell
Rising sea levels could sink Hong Kong, yet we are still doing very little about it
New reports warn that a 2-3-metre rise would wreak havoc, affecting over a quarter of the population
As New York, Singapore and other vulnerable cities plan for such an eventuality, our government seems less concerned. It's time to align with national plans and boost coastal defences
Our brush this week with
Typhoon Ma-On
– damp squib that it was – should remind us of a dangerously neglected reality: Hong Kong is among the world's most vulnerable cities to climate change and
rising sea levels
– and we are not prepared.
How timely, then, that local climate action group China Water Risk should release a flurry of
papers
this week on the threat we face from rising seas, and our government's seeming unconcern about it. They call on Chief Executive John Lee Ka-chiu to create a task force to defend Hong Kong's coastlines, and to invest in "low regret adaptation" that can protect us against potentially catastrophic inundation.
"It's adapt or die," they warn. "Unlike the heat, there is nowhere to hide from rising seas."
The group contrasts Hong Kong's policy inertia with detailed action plans in places like Singapore – which has budgeted around US$72 billion to reclaim islands, build barrages and create a new reservoir – and New York, which is taking action after it saw 90,000 homes inundated and 2 million people without power during Hurricane Sandy in 2012.
While Hong Kong is at present planning for a 0.23-metre rise in sea levels by 2050 and 0.49m by 2100, both Singapore and New York – and a host of other vulnerable cities – have a working assumption that sea levels could rise by 2-3 metres – and even higher during typhoons or hurricanes. The storm tides caused by
Typhoon Mangkhut
in 2018 lifted sea levels in parts of Hong Kong by between 3.88m and 4.71m, and resulted in economic losses of US$593 million.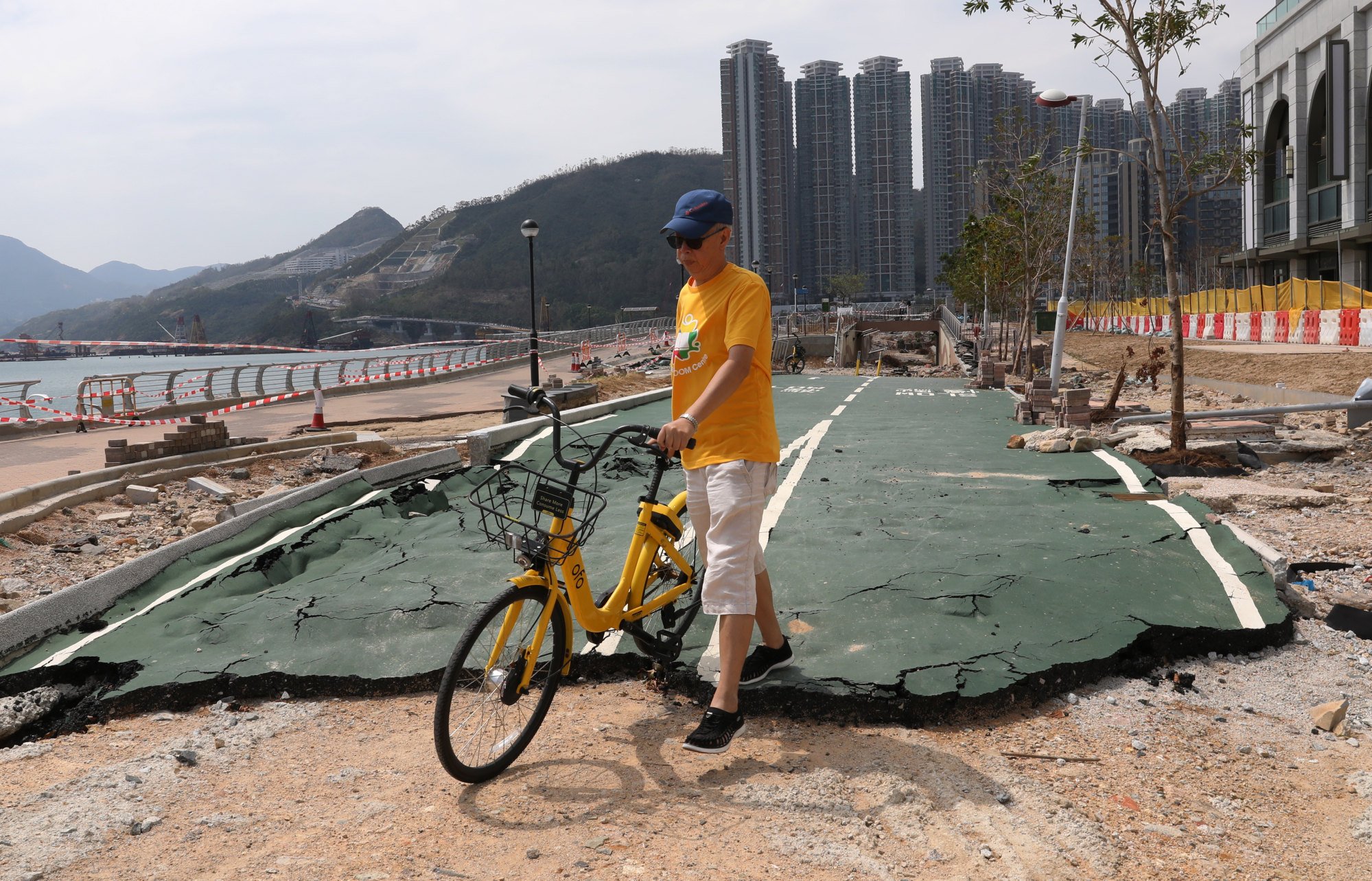 China Water Risk's
research
suggests that a 2-3 metre rise in sea levels around Hong Kong would affect over 40,000 residential buildings (of which 60 per cent are in the western New Territories), 3,000 commercial buildings (mainly on Hong Kong Island and in Kowloon) and almost 2,000 industrial buildings.
This would affect 22 per cent of the population – including almost 40 per cent of Kowloon residents. The West Kowloon Cultural District and Kai Tak redevelopment area are singled out as particularly vulnerable, along with residential areas like Tai Koo Shing and Whampoa Garden.
The group predicts that 80 per cent of water supplies, 100 per cent of power supplies and 50 per cent of sewage treatment facilities would be under threat. Half of the MTR's 491 exits would be flooded and all of Hong Kong's 78 ferry piers. Hong Kong Island would be cut off by flooding in cross harbour-tunnels, ferry links to our 22 outlying islands would be broken, and cross-border transport links severed.
In an
analysis
of 10,000 Hong Kong residential properties currently listed for sale, 29 per cent would be inundated, compromising homes worth more than US$4.8 billion.
The group calls for the creation of an interdepartmental Coastal Threat Defence Task Force, with coastal defences and sea walls at least 5-6 metres above current average sea levels. This would be comparable with Singapore's plan for all reclaimed land to be at least 4 metres above sea level, and all critical infrastructure to be at least 5 metres above. It would also align Hong Kong with Shenzhen, which called for sea defences of at least 6-8 metres in the wake of the Typhoon Mangkhut catastrophe.
Such steps would additionally demonstrate that Hong Kong is committed to China's National Climate Change Adaptation Strategy, which brings 17 ministries together to cooperate on a holistic plan intended to make China "climate resilient" by 2035.
Chao Qingchen, the director of China's National Climate Centre, said at the unveiling of the strategy in June that natural disasters affect 300 million people across China every year, at an annual cost of more than U$44 billion. While noting that all of China's "coastline megacities" face risks, Shanghai and Guangzhou are particularly vulnerable. There are specific plans to restore 50,000 coastal wetlands and 1,200km of shoreline.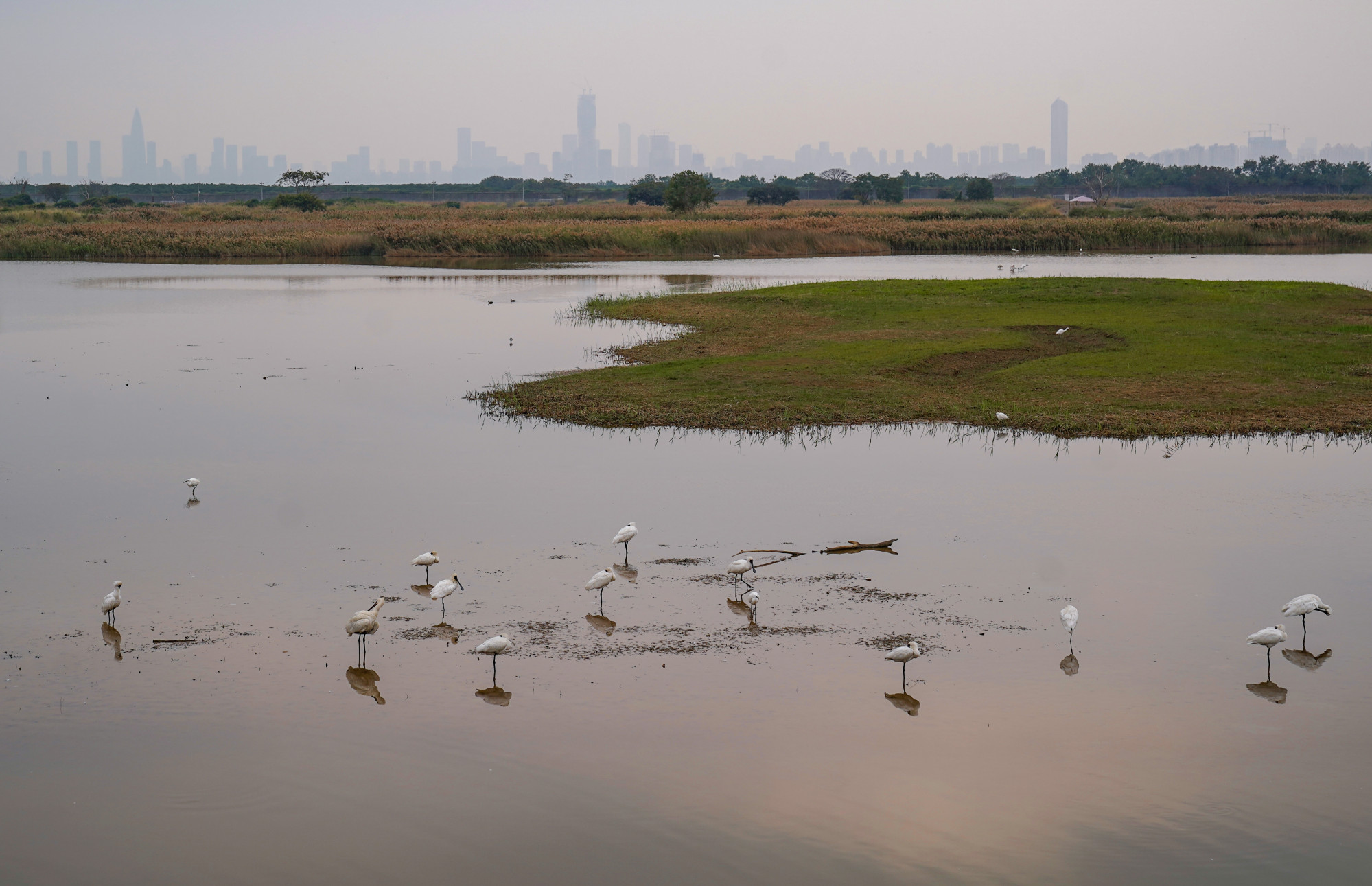 As a Hong Kong "pilot" to improve coastal defences and align with the Greater Bay Area, the China Water Risk team suggests strategic priority should be given to the
Northern Metropolis
development area that spans the Shenzhen boundary, and is expected to be home to around 2.5 million Hong Kong residents.
Part of the challenge facing advocates like China Water Risk is instilling a sense of urgency when government officials face so many priorities. After all, as explained in a
report
in
Live Science
in March, there are unlikely to be any cities worldwide that actually disappear in the next few decades. Even the Maldives and Kiribati, which average just a few feet above sea level, have built sea defences to buy time.
And while flooding poses a serious risk to many major cities, Dhaka, Lagos and Bangkok are all ranked more vulnerable than Hong Kong. Even more threatened is
Jakarta
, which has been seriously inundated six times since 1976, and which not only faces rising sea levels, but has also sunk by about 2.5 metres over the past decade.
But the fact that others are more vulnerable cannot justify the administration's complacency. As the Live Science report concludes, "a key factor in determining whether a city will disappear is not necessarily sea level rise, but more the capacity of a city to address the problem".
Our government has the capacity – both in terms of money and expertise – which surely makes our current inertia inexcusable. As the China Water Risk team warn, "rising seas could sink Hong Kong". Let us hope that John Lee's
"result-oriented"
administration doesn't let this happen.
David Dodwell researches and writes about global, regional and Hong Kong challenges from a Hong Kong point of view