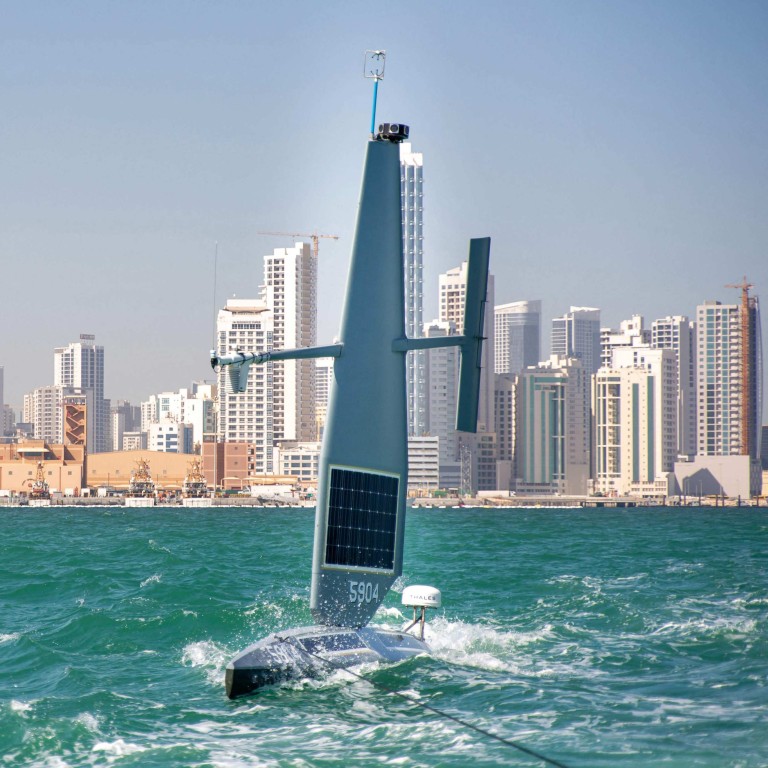 US-Iran sea drone dispute highlights vast scope for conflict over unmanned vessels
The US says Iran was trying to capture the unmanned surface vessel, while Tehran claims it was trying to ensure safety of navigation
With the US updating its commander's handbook to categorise such unmanned vessels as warships, there are likely to be more similar incidents in the Gulf and elsewhere
The US Navy
has accused
Iran of trying to capture one of its unmanned surface vessels (USV) in the Persian Gulf. Vice Admiral Brad Cooper, commander of US Naval Forces Central Command, called Iran's actions "flagrant, unwarranted and inconsistent with the behaviour of a professional maritime force".
The navy says its Saildrone Explorer was unlawfully taken from international waters in the Persian Gulf. After being told that the drone was US government property and that it wanted it back, the Iranian naval support ship towing the USV released it. General Michael Erik Kurilla, commander of US Central Command, said, "This incident once again demonstrates Iran's continued destabilising illegal and unprofessional activity in the Middle East."
But Iran may have had good reasons for what it did.
A Saildrone Explorer is a wind- and solar-powered USV capable of collecting scientific data for up to 12 months. The vessel in question is a militarised version that has been deployed as part of Operation Sentinel – a multinational task force established to "increase surveillance of and security in key waterways in the Middle East".
Iranian news reports said the unmanned vessel's "navigation system had failed" and that the device posed a danger to international shipping. It is a customary duty of mariners to remove such hazards. After being told that the device belonged to the US Navy, the Iranians explained their concern regarding its threat to the safety of navigation and returned it. From Iran's perspective, this was not an attempted theft but a professional contribution to the safety of navigation.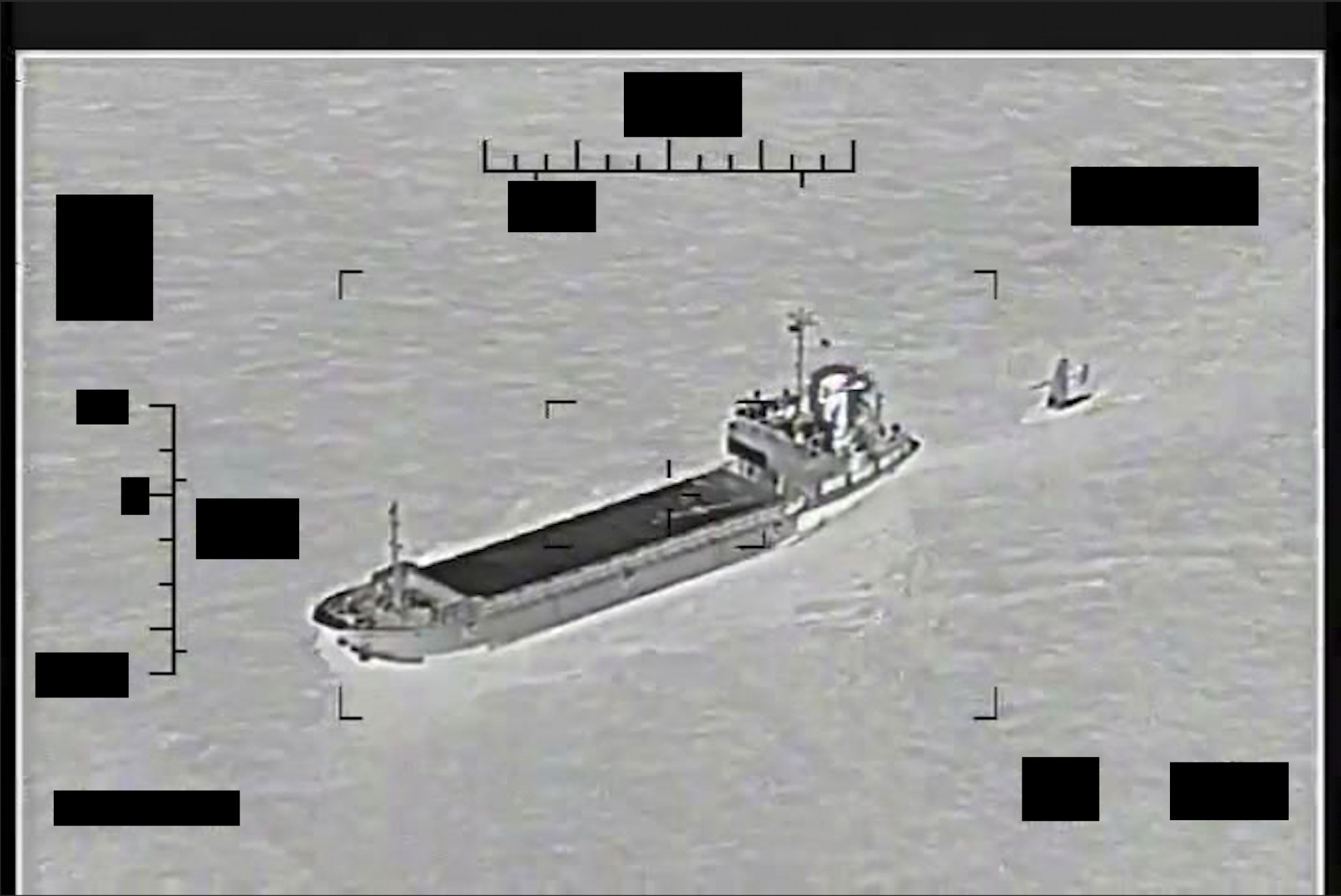 The US may also have been legally wrong in its claims and actions. This partly depends on exactly where the Saildrone was when Iran took control of it. Iran's claim to an exclusive economic zone encompasses a large portion of the Gulf and the drone may have been within its EEZ.
In a coastal state's EEZ, foreign users must pay "due regard" to the rights and duties of the coastal state. This includes the duty not to present a hazard to navigation.
The US may argue that the drone was undertaking military or hydrographic surveys and, as such, was not subject to that regime. But the United Nations Convention on the Law of the Sea (UNCLOS) says "the deployment and use of any type of scientific research installation or equipment in any area of the marine environment" requires prior consent.
Although neither the US nor Iran are parties to UNCLOS, the US has argued that most of it is customary international law. It is likely that Iran's position is that non-parties to the convention cannot avail themselves of its benefits and should not unilaterally interpret controversial provisions in their favour.
Iran also prohibits military activities within its EEZ that are "inconsistent with [its] rights and interests". Thus, the use of such drones is prohibited. The US argues that this is an abridgment of the freedom of navigation in the EEZ. But Iran is not alone in its position. Others, like US Quad partner India, and Malaysia and Thailand, have restrictions on military activities in their EEZs.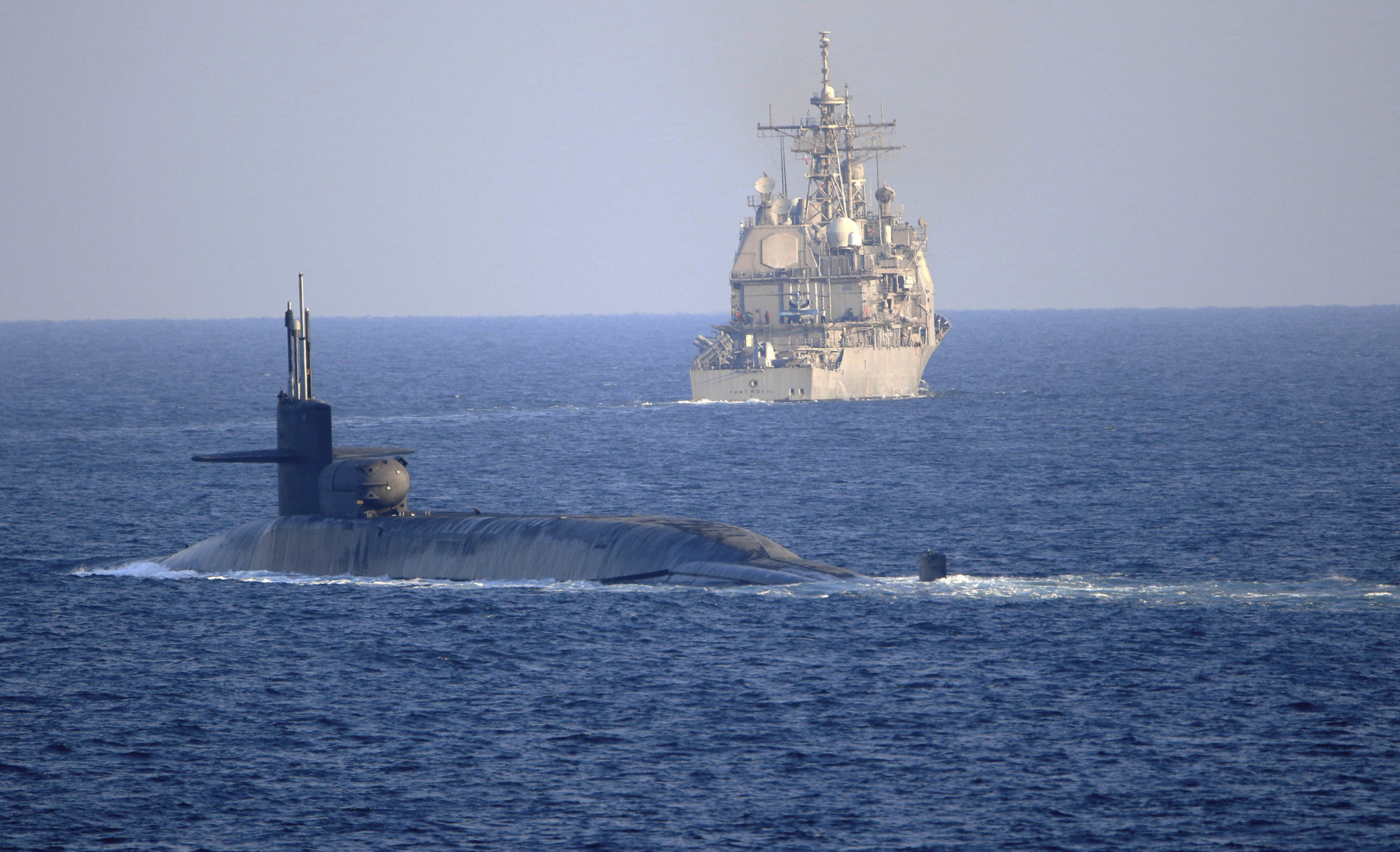 The "rules" governing the use of drones are a
legal grey are
a. A key legal question is whether UNCLOS' "sovereign immunity" clause barring the "arrest" of warships extends to drones. The US Navy argues that it does.
A warship is defined in UNCLOS as a "ship belonging to the armed forces of a State bearing the external marks distinguishing such ships of its nationality, under the command of an officer duly commissioned by the government of the State … and manned by a crew which is under regular armed forces discipline".
The US Navy has revised its commander's handbook in an attempt to apply this definition to drones. Cynthia J. Parmley and Raul Pedrozo, of the US Naval War College, say that "if a USV or UUV will engage in hostilities, it must first be designated as a warship or it must be launched from a warship so that it can engage in belligerent acts as an extension of the warship". However, in this case, it appears these drones are being deployed from a port in Bahrain.
The handbook also asserts that the "manning" can be remote. Thus, according to Parmley and Pedrozo, "USVs or UUVs do not need to have a crew or commanding officer physically onboard to be designated a warship". Pedrozo and James Kraska, also of the Naval War College, argue that USVs do not have to be transporting humans to be a "ship".
However, declaring that a drone is a warship does not necessarily make it so. Indeed, it is difficult to argue that the device had sovereign immunity.
Even if the US-Iran
nuclear negotiations
come to a successful conclusion, there are likely to be more similar incidents in the Gulf and elsewhere – like the South China Sea. The goal of Project Sentinel is to have 100 unmanned platforms operating together by the end of 2023. The US and other drone users and their targets need to negotiate the rules governing their use before such an incident results in kinetic conflict.
Mark J. Valencia is an adjunct senior scholar at the National Institute for South China Sea Studies, Haikou, China