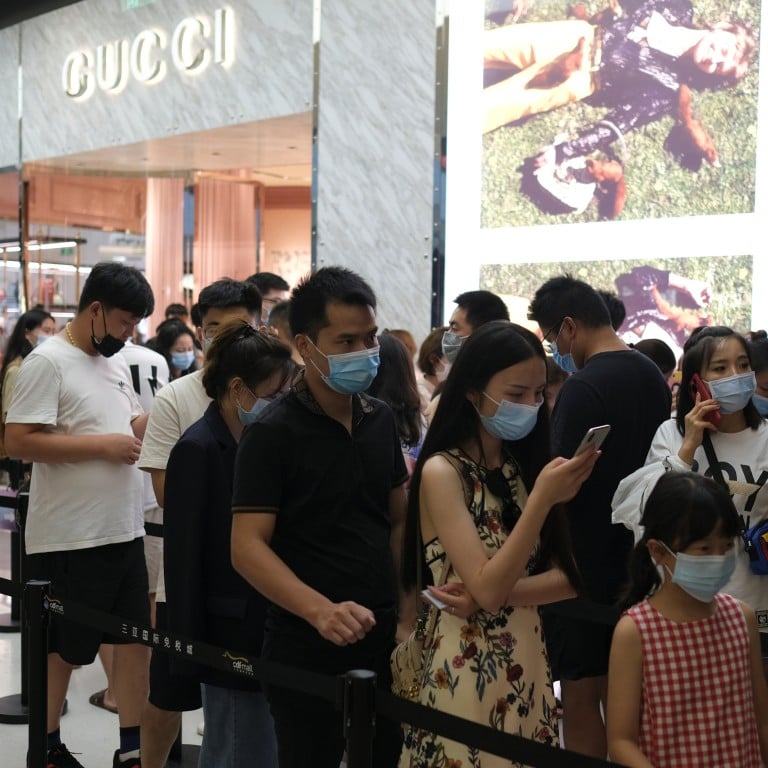 Opinion
Inside Out
by David Dodwell
Inside Out
by David Dodwell
Chinese love of luxury remains strong, but shoppers are ditching London and Paris for home-grown brands
Pandemic restrictions and geopolitical tremors mean Chinese consumers are no longer travelling abroad for luxury goods, but demand has far from dried up
Instead, Europe and Hong Kong's losses have been the mainland's gain, with Hainan's duty-free sales more than quadrupling in the past three years
The world of envy we call the luxury goods market is in the process of radical change, thanks to the travel curbs driven by the Covid-19 pandemic, political change, the e-commerce revolution – and of course, as with all things, China.
From
daigou
to
guochao
; from Hong Kong to Hainan; from "conspicuous" to "inconspicuous" consumption – radical changes are keeping the luxury industry on its toes. And, despite the "zero-Covid" lockdowns that have
dampened
China's economy since 2020, the Burberrys and LVMHs of this world still appear confident that China will become the world's No 1 luxury market
by 2025
.
The international consultancy Bain, whose annual report on the Chinese luxury market is to many the bible on the country's consumer trends, says that the Chinese urge to spend remains alive and well. That is despite the collapse of international travel from China and, with it, the implosion of the European duty-free market that was largely sustained by Chinese
daigou
– young women who built businesses out of buying suitcase-loads of luxury goods from London, Milan and Paris and selling them at home.
Back in 2015, overseas luxury purchases accounted for over 70 per cent of "status symbol" spending by China's middle class. But, since 2020, with restrictions
cutting travel
from China from around 150 million trips in 2019 to just 20 million, luxury spending has flipped powerfully
homeward
– to 70-75 per cent in 2020, and over 90 per cent last year.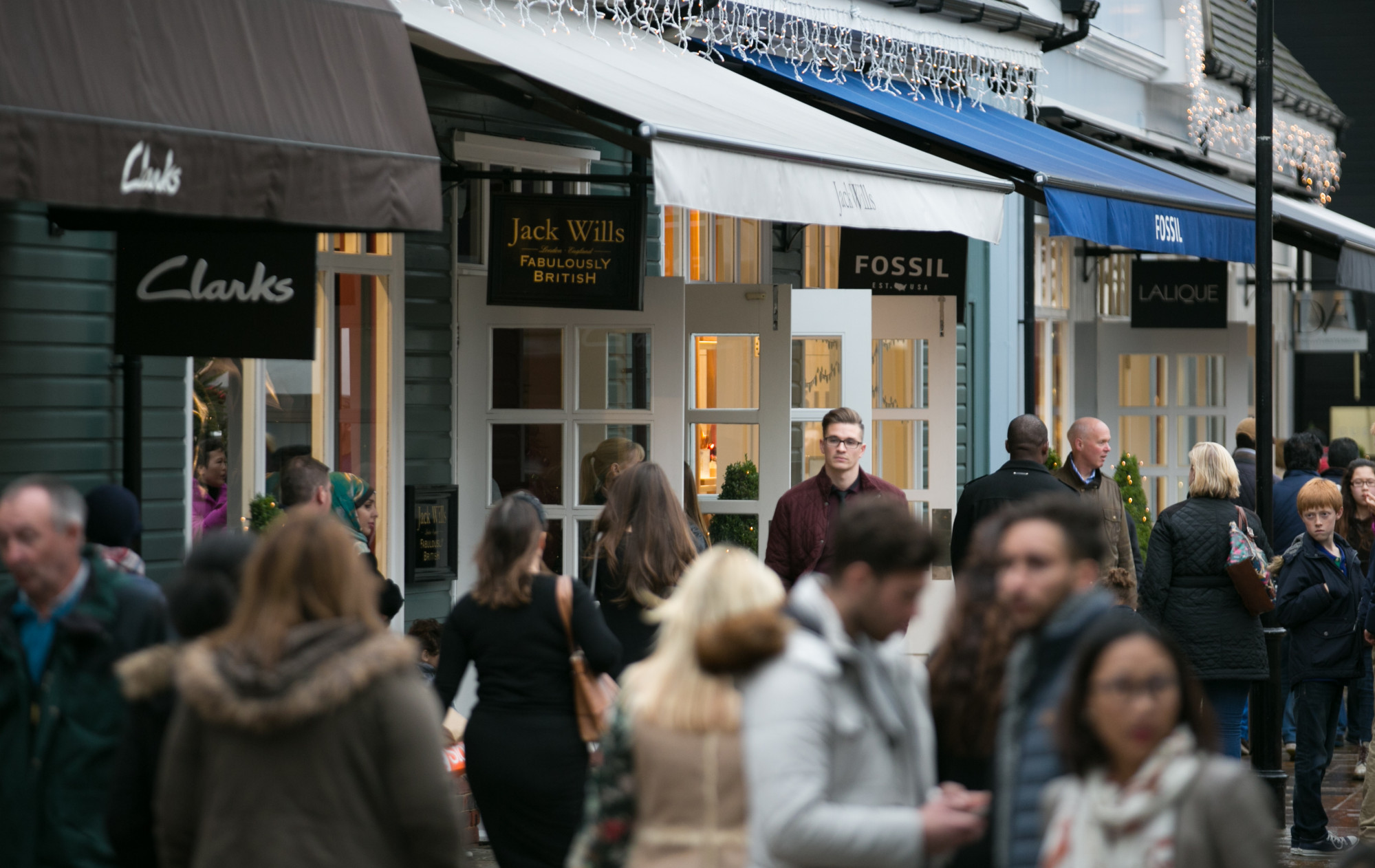 As China's luxury shoppers have evaporated in Paris, Hong Kong and London – and that quirky Oxfordshire duty-free haven
Bicester
– they have exploded at home, in particular in Hainan, which was made a duty-free port in June 2020 and has seen its duty-free sales boom from US$2.19 billion in 2019 to US$9.4 billion last year, with a target of US$46.5 billion by 2025.
The impact on Hong Kong of this massive "repatriation" has been particularly stark: the Tourism Commission estimates that of the 65 million tourists flying into Hong Kong in 2018, 78 per cent were from the mainland, and they spent US$97 billion, much of it on luxury goods. From 2020, tourism has evaporated, and with it all of that luxury spending.
While hard data has yet to capture this shift, one must assume much of Hong Kong's loss has been Hainan's gain, in spite of the shocking
Hainan lockdown
a month ago that left tourists stranded for up to a week. Recovery on the island seems to have been rapid, in particular because of new rules that allow visitors to spend up to US$15,000 during their trip, and to make repeat duty-free purchases for six months after the visit.
Alongside pandemic-driven changes in shopping habits – and a source of greater concern to global luxury brands like Gucci, Hermes or Burberry – has been the emergence of a
guochao
trend, based on national pride and a preference for home-grown brands.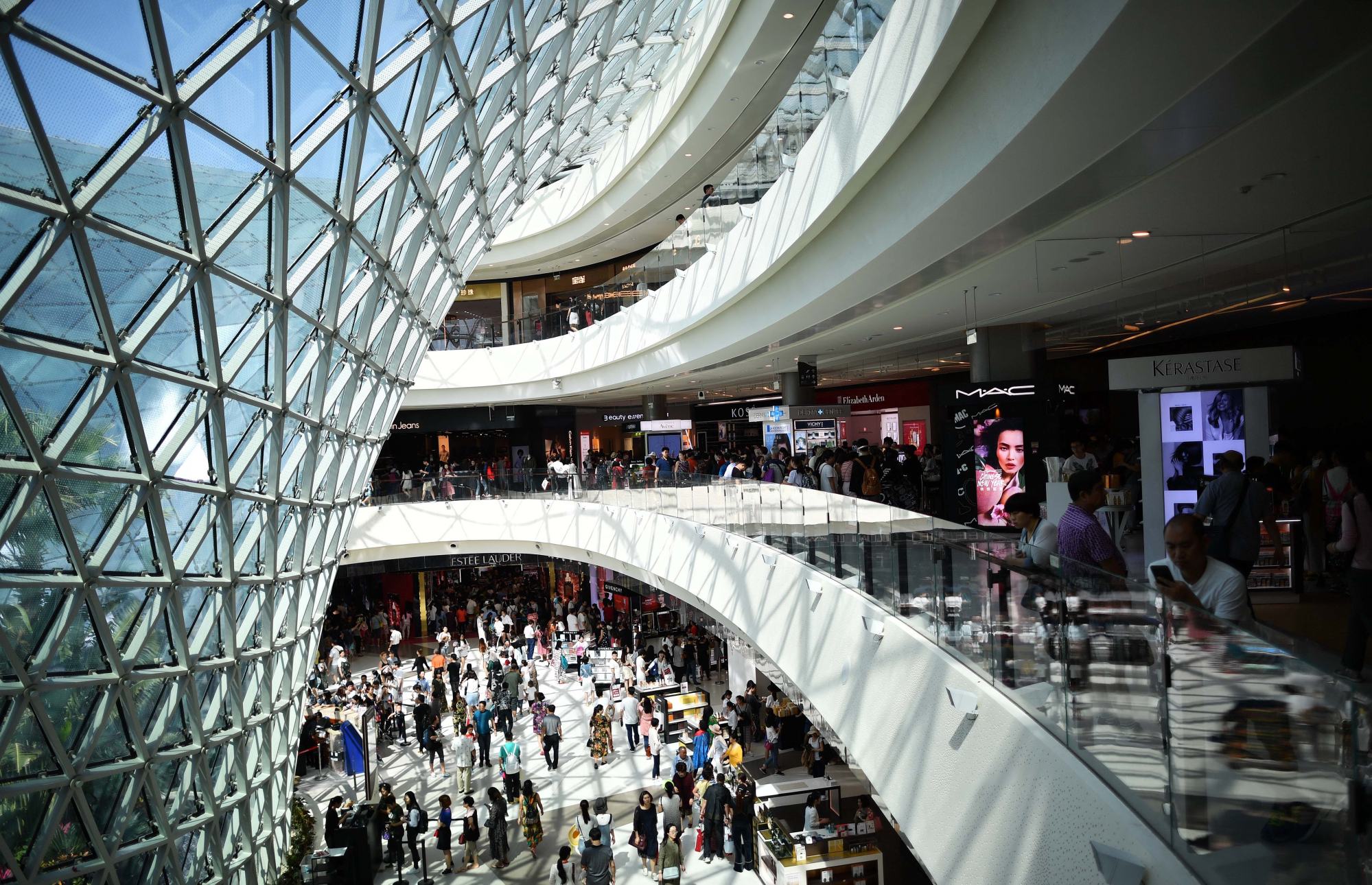 For example, according to
Jing Daily
, the online journal that focuses on "the business of luxury in China", national sympathy for companies using Xinjiang cotton – being
boycotted
internationally amid claims of human rights abuses against Uygur Muslims – has given a boost to local companies like Anta and Li Ning, at the expense of international icons like Nike and Burberry.
President Xi Jinping's cherished "common prosperity" policy, targeted at tackling the widening inequalities across China and moderating the opulence of the country's growing population of
billionaires
, has led to a surge in "inconspicuous spending" focused on securing elite education, top healthcare and silver-lined retirement plans.
The social distancing measures in place for the past two years have also led to an accelerated shift to online shopping, adding pressure on many of the luxury stores that China's affluent once loved to be seen entering and leaving.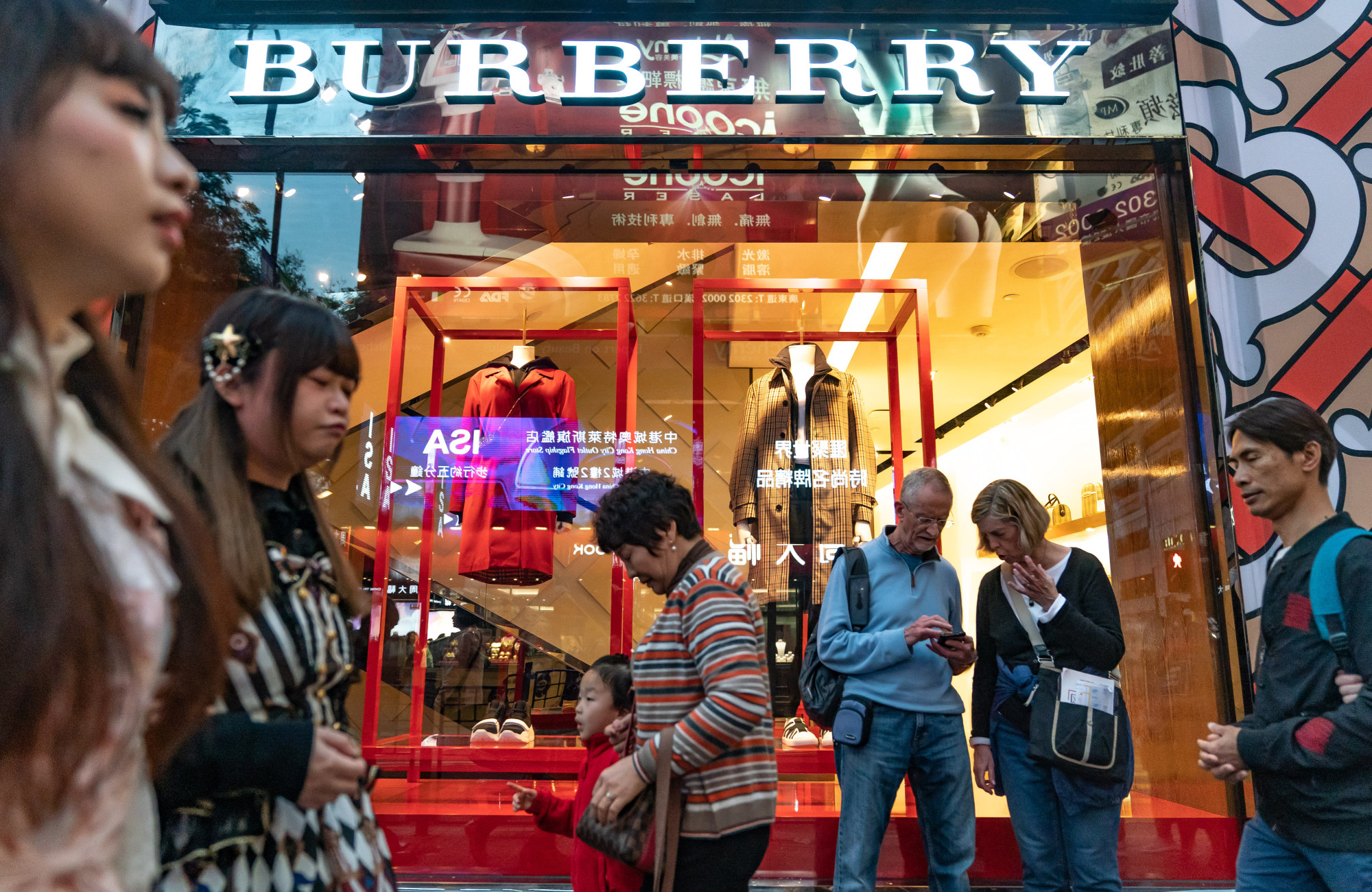 Whether this trend will continue once pandemic policies are lifted is yet to be seen, but Bain reports that online sales accounted for 19 per cent of luxury sales last year – up 56 per cent on 2020 – with the total rising to 26 per cent when duty-free purchases are added.
Global luxury brand leaders seem confident that, despite these seismic changes, the wobble this year will soon pass. Whether they are right, and how quick the recovery will be, is uncertain. As Bain's report concludes, "the fundamentals of consumption in China are still in place, and China remains the best consumer story in the world".
But, after more than five years of
hostility
towards China from the US and Europe, it is uncertain whether either will see a quick recovery in Chinese tourism, or tourist spending. This, along with rising national confidence and the growing popularity of home-grown brands, suggests that even if the Chinese love of luxury goods remains, a much larger share of spending is likely to be done at home.
I have a hunch that the halcyon days for global luxury brands in China may have passed, and that big shifts in strategy will be needed if sales growth is to be sustained.
Globally, these brands face inflationary headwinds and a potentially severe
recession
. Inside China, there are concerns that the country's post-Covid-19 reopening will be slower than anticipated, and this will take some of the spring out of China's consumer economy.
Common prosperity may be good and necessary for China but, for global luxury brands, not so much. And while the commercial forces of envy remain strong, the beneficiaries have changed.
David Dodwell is CEO of the trade policy and international relations consultancy Strategic Access, focused on developments and challenges facing the Asia-Pacific over the past four decades