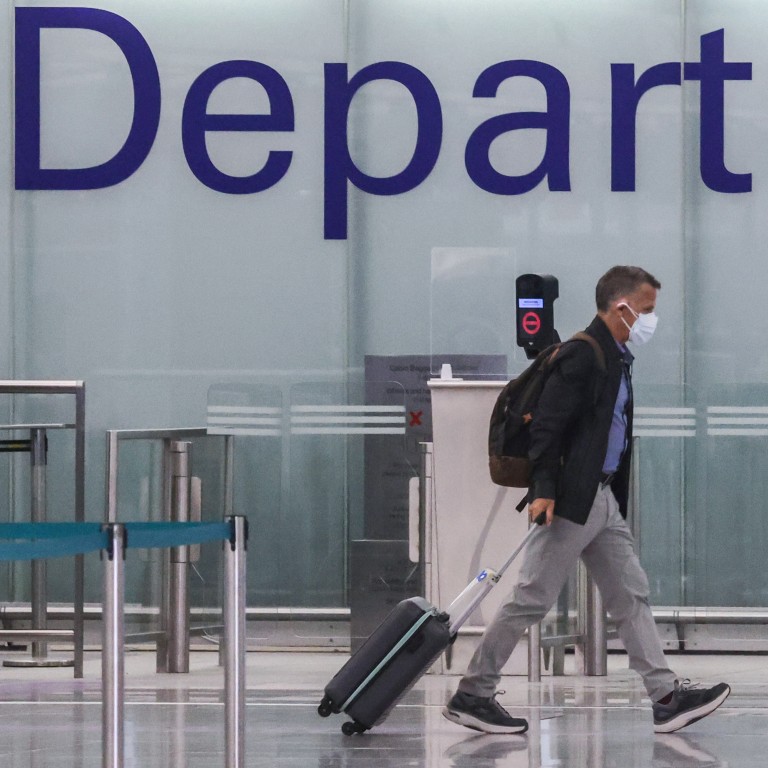 Labour shortages, ageing population and outdated immigration policies leave Hong Kong trailing in race for global talent
A brain drain is nothing new for Hong Kong but, this time, it faces a particularly difficult task in retaining talent and replenishing its depleted base of skilled manpower
Beleaguered employers are looking to John Lee to announce bold, ambitious talent-acquisition measures in his policy address
In recent weeks, not a day has passed without Hong Kong seeing media reports of accelerating
outflows of skilled professionals
which pose an existential threat to a city which thrives on the talent of its people.
The midyear population estimates published by the Census and Statistics Department show a decline of 121,500 people relative to 2021 and a net outflow of 95,000. The statistics do not reflect the shortages being felt in many critical areas,
such as teachers
, doctors, nurses, managerial and executive staff, shipping, finance and information technology.
Ambassador Kenichi Okada, Japan's consul-general in Hong Kong, said on Monday that a recent survey of Japanese businesses in the city by the Japan External Trade Organisation showed they were more concerned about the steady loss of skilled professionals than the national security law. Various business organisations have given similar feedback.
Brain drain
is not new to Hong Kong. The city has survived waves of emigration and exodus of skilled professionals. In the early 1990s, arising from concerns about Hong Kong's return to China, the loss of skilled manpower was so severe that Hong Kong had to launch a "
British Nationality Selection Scheme
" to grant the right of abode in Britain to qualified entrepreneurs, professionals and civil servants without the usual requirement to live in Britain.
This time, Hong Kong faces a particularly difficult task in retaining talent and replenishing its depleted base of skilled manpower. The city faces powerful headwinds on three fronts – a chronic labour shortage, deteriorating demographics and outdated immigration policies which put Hong Kong on a disadvantageous footing in the global talent hunt.
Even before the recent flight of talent, Hong Kong was suffering from
labour shortages
in many industries where vocational and technical skills are required. The construction and engineering sector, transport and residential care homes for the elderly – to name a few – have been calling for more
import of labour
for years.
Despite the government's claims of promoting vocational and technical education, and the vast amount of resources poured into education, a mismatch between the resources and skills required by our society persists. The government must do more soul-searching to find what has gone wrong and rethink its programmes for education, retraining, upgrading skills and career development for technical and vocational personnel.
Hong Kong's demographics have deteriorated rapidly. The city's population has not only shrunk but is
ageing rapidly
. The government's first population policy task force report, published in February 2003, estimated that a quarter of our population would be aged 65 and above by 2031. The latest population estimates show that, by 2033, around 30 per cent of our population will be aged 65 and above.
The city's total fertility rate dropped to 0.772 births per 1,000 women in the first half of 2022 after rising as high as 1.285 in 2012. With the total fertility rate consistently below the replacement level of 2.1 since 1979, and immigrants from mainland China
drying up
, Hong Kong's population and labour force have declined steadily since 2020.
Hong Kong's talent shortage is compounded by aggressive immigration schemes launched by Britain, Canada, Australia and Singapore opening the door to top-notch talent, professionals and executives. Since Britain launched the route to British citizenship for
British National (Overseas)
passport holders on January 31, 2021, Hongkongers have submitted more than 140,000 applications.
Not all applicants are leaving because of concerns about the new national security law. The high costs of
raising a family
in Hong Kong stemming from high home prices and scarcity of quality education have always weighed heavily on the minds of Hong Kong's middle class.
Canada's Global Talent Stream programme targets individuals with "unique and specialised talent", filling digital technology positions catalogued in its Global Talent Occupations list. For such talent, Canada promises to issue work permits within 10 business days of applying.
Singapore, likewise, has launched a new
Overseas Networks and Expertise Pass
visa to attract global talent. It offers work permits for such recruits and their partners for five years.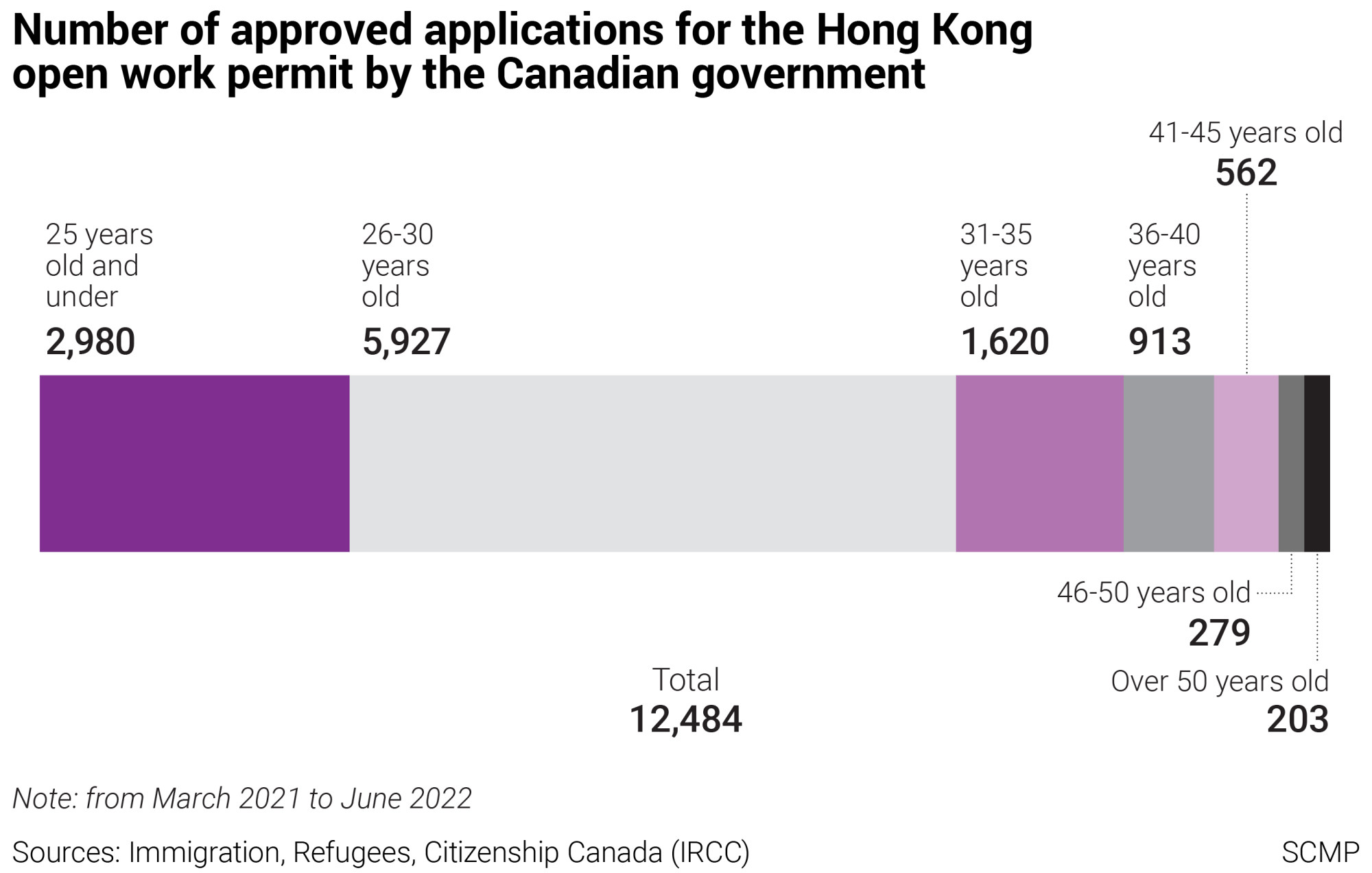 In comparison, Hong Kong has hardly any similar talent acquisition programmes in place. Because of its chronic fixation with fending off illegal immigration from mainland China, Hong Kong did not open the door to
mainland professionals
for work until 2003, when the government started to introduce various admission schemes to bring in mainland professionals, "quality migrants" and tech talent.
Although Hong Kong did manage to attract considerable numbers of immigrants under the Admission Scheme for
Mainland Talents
and Professionals, arrivals have slowed following the anti-government protests of 2019 and the imposition of travel restrictions in 2020 meant to contain the Covid-19 pandemic.
As for bringing in professionals and talent from overseas, the government's long-standing policy – officially known as the "General Employment Policy" – hardly suggests a government proactively reaching out to acquire the world's top talent.
Employers applying under this scheme have to provide proof of difficulty in recruitment, which could take months. Such outdated policies need to be overhauled to enable Hong Kong to compete more effectively in the global race for talent.
The silver lining is that many negative factors weighing on Hong Kong's talent retention and acquisition efforts are related to the city's Covid-19 restrictions and should be transitory.
Keenly aware of how far Hong Kong is lagging behind in the global talent quest, Chief Executive John Lee Ka-chiu has pledged to pull out all the stops to bring in
the best talent
. Beleaguered employers eagerly await the possible announcement of a package of bold, ambitious talent-acquisition measures in his policy address next month.
Regina Ip Lau Suk-yee is convenor of the Executive Council, a lawmaker and chairwoman of the New People's Party