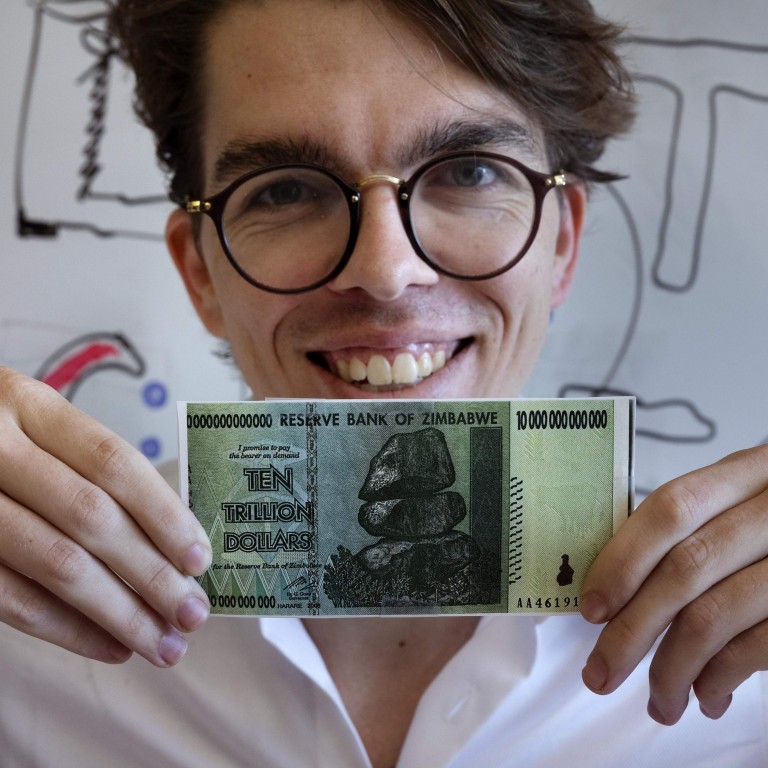 Opinion
Inside Out
by David Dodwell
Inside Out
by David Dodwell
Where are innovative Hong Kong's quirky Ig Nobel Prize candidates?
The spoof Nobel awards – which went to research on moose crash test dummies, badly written contracts, and so on – make us laugh, but also make us think
The winning research shares a quirky spark crucial to most original thinking, essential to any aspiring innovation hub
You don't have to be a nerd to be a nerd – or at least, if you are a nerd, you don't have to be boring.
If anyone needs proof, the US-based science humour magazine
Annals of improbable Research
last week celebrated the 32nd Ig Nobel awards – a clutch of 10 pieces of scientific research that first make you laugh, and then make you think. Some are immediately relevant and useful, others simply weird. All share a quirky spark perhaps crucial to most original thinking. As an
aspiring innovation hub
, Hong Kong should be asking where our Ig Nobel Prize candidates are.
We can be forgiven for missing out on this year's Biology Prize, which was awarded to research on how scorpions' mating prospects are affected by the fatal constipation that results from discarding their stinging tail while escaping a predator. (Answer: not so badly because it takes several months to die from the constipation, leaving lots of time to find mates.) After all, there are not so many scorpions in Hong Kong for our biologists to work on.
Nor should we lose much sleep over the Art History Prize, which went to an attempt to explain the ritual enema scenes found on Mayan pots in Central America that contradict the conventional view that the Maya were "a contemplative people, who did not indulge in ritual ecstasy". We do after all have thousands of years of our own Chinese ceramic art to study, and I suppose we must be thankful that ancient Chinese neither indulged in ritual enemas nor thought about illustrating such practices on pottery.
But there were a number of winners that were relevant and useful too. Take the Physics Prize-winning research, examining why ducklings swim in formation behind their mother. Apparently, baby ducks can save a lot of energy by "wave-riding" in the wake of mum. The winning scientists from the United States, Britain, China and Türkiye believe their insights might help ships at sea to go about their business more energy-efficiently.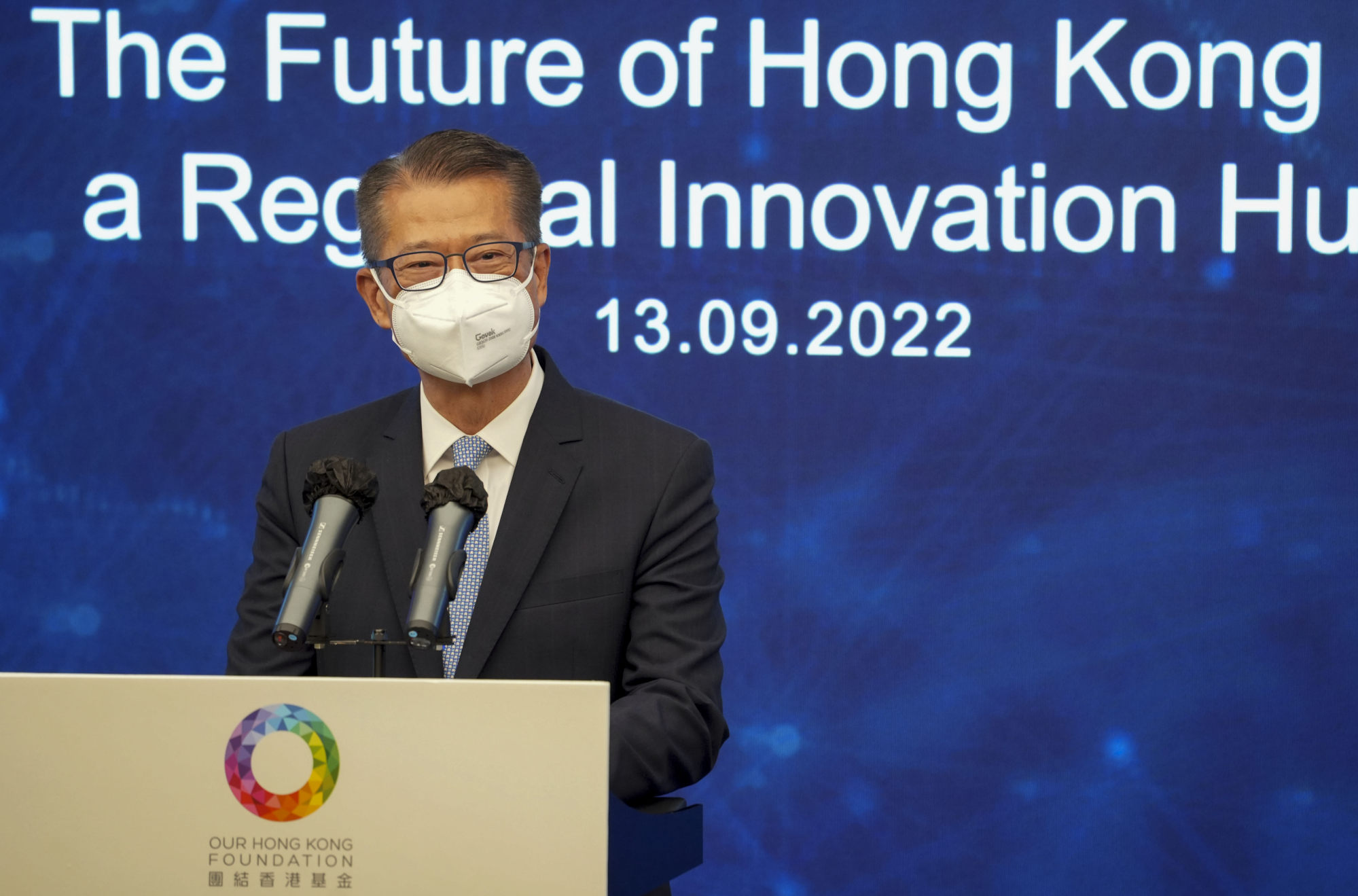 Or take the Literature Prize-winning team, who examined the quirks of language used in legal documents, which are "read by virtually everyone yet understood by seemingly no one, except lawyers".
The team concluded that there are four unhelpful practices at work: using "low-frequency jargon" like "aforesaid", "hereinafter" and "to wit" or Latin phrases like "ab initio" and "ex post facto"; using "centre-embedded clauses" that bury the subject of a sentence in the middle of a subordinate clause (often in brackets) stuck in the middle of a sentence; using the passive voice, like "The right to trial is waived", instead of "You can waive your right to a trial"; and "non-standard capitalisation", which apparently distracts, rather than provides emphasis.
They conclude that contracts are hard to understand because they are poorly written: as "contracts contain a stunningly high proportion of features that incur processing difficulty", the researchers say that "simplifying contracts may have non-trivial access to justice implications". Or in plain English, using simpler words would make it easier for ordinary people to understand their legal rights and secure them. Poorly written contracts have become an increasingly pressing problem as more of us use apps on our smartphones that all include long and convoluted terms of service agreements.
The Medicine Prize went to cancer doctors concerned about relieving severe soreness in the mouth and throat suffered by patients undergoing chemotherapy. Their answer: ice cream. Would that all medicines were so simple and appealing to dispense.
Perhaps most practical of all was this year's Safety Engineering Prize, awarded to a Swedish team that built a moose crash test dummy to discover the harm arising when certain parts of a vehicle hit certain parts of a moose crossing the road. While the chances of running into a moose on a dark night in Hong Kong are rather small, we could consider
wild boar
crash test dummies instead.
The most contentious prize may be the Economics Prize, which went to researchers who demonstrated that success most often goes not to the most talented, but the luckiest. Their starting point was simple: across an entire population the spread from stupid to super-clever people follows a bell curve – what economists call a Gaussian distribution. So if success is determined by intelligence, this should also follow a bell curve.
But it does not. Financial success instead follows the Pareto law, with the great majority earning very little, and a tiny minority capturing disproportionate wealth. They conclude that this is due to a special ingredient – randomness. In other words, dumb luck. They discover that the talented-but-very-lucky do significantly better than the very-talented-but-unlucky.
They argue that in the interests of improving meritocracy, diversity and innovation, societies should avoid distributing excessive honours or resources "to people who, at the end of the day, could have been simply luckier than others".
It is perhaps in this meritocratic spirit that Ig Nobel Prize winners all win the same prize – a single 10 trillion Zimbabwean dollar note. On eBay today, this remarkable numismatic oddity can be purchased for around HK$156 (US$20) – a miserly reward that will surely first make prizewinners laugh, and then hopefully think.
This year's organisers, for the third successive year forced to hold their award ceremony virtually rather than at its usual home in Harvard University's Sanders Theatre, remain as committed as ever to the erratic and eccentric pursuit of innovation, aiming to "celebrate the unusual, honour the imaginative – and spur people's interest in science, medicine, and technology." If Hong Kong is truly set on becoming a world-leading innovation hub, we could do worse than nurture some Ig Nobel activity of our own.
David Dodwell is CEO of the trade policy and international relations consultancy Strategic Access, focused on developments and challenges facing the Asia-Pacific over the past four decades.