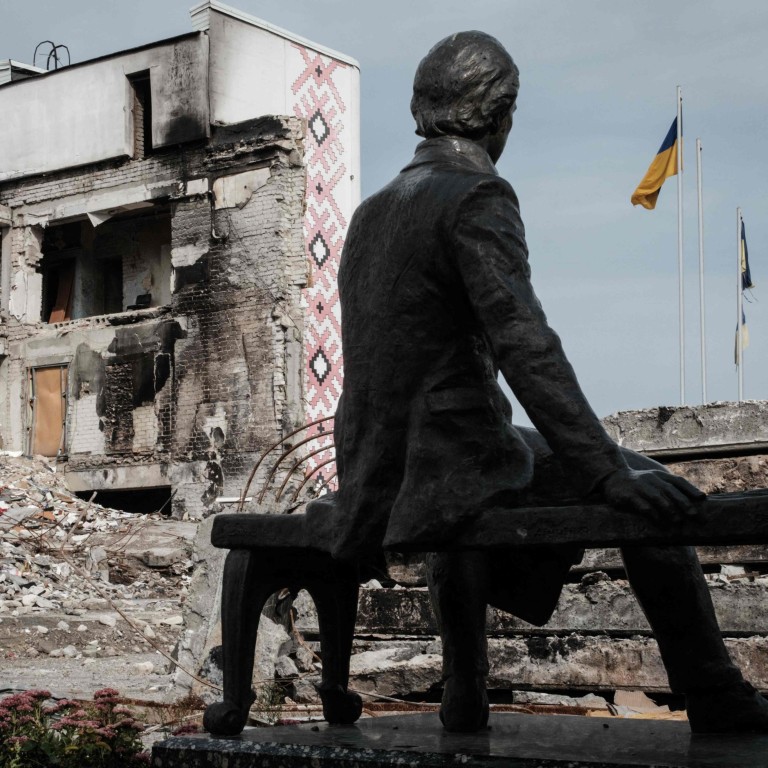 Why China is best placed to help negotiate an end to the Ukraine war
Developments at the Shanghai Cooperation Organisation summit reflect shifting regional power dynamics and the evolving China-Russia relationship
China's balancing act affords Beijing the necessary degree of influence and impartiality to help meditate a way out of the Ukraine crisis
Last week, many eyes were trained on the ancient city of Samarkand for the annual meeting of the
Shanghai Cooperation Organisation
(SCO). Coming at a time of mounting global challenges and geopolitical tensions, the summit showed the importance of the SCO and China's role in promoting multilateralism, connectivity and development in Central Asia and beyond.
In Samarkand, SCO members adopted more than 40 outcome documents covering a range of fields and issued statements on pressing issues such as food security, energy security, climate change and supply chain security. New infrastructure projects were also announced, including the Mongolian section of a new
Russia-China gas pipeline
and a joint agreement between China, Kyrgyzstan and Uzbekistan to build a transnational railroad.
Once complete, it will shorten the rail freight journey from China to Europe, which currently goes through Russia, by 900km. This new route through Central Asia had long been considered but previously did not proceed, partly because it went against Russia's strategic and economic interests.
The fact that it is now going ahead reflects shifting power dynamics in the region and the evolving China-Russia relationship. These changes were also seen in the meeting
between the leaders
of the two countries.
On the one hand, China and Russia underscored the strength of the bilateral relationship and pledged to support each other on issues concerning their respective core interests. Russian President Vladimir Putin described the strategic partnership between China and Russia as "solid as a mountain".
On the other hand, in contrast to their unified stance on Taiwan, perhaps the most notable outcome of the meeting was to put clear water between Beijing and Moscow regarding the war in Ukraine. Putin acknowledged the "balanced position" and "questions and concerns" of China on the Ukraine crisis and said he would "explain our position".
Coming from a leader not known for feeling a need to explain anything to anyone, Putin's admission of Beijing's reservations signals that, contrary to the views of some people, China is not fully aligned with Putin on Ukraine and did not conspire to support the invasion.
Putting these statements together, we see that while the bilateral relationship remains strong, China has put some distance between itself and Russia on the Ukraine issue.
China's balancing act has put it in a position of having the necessary degree of influence and impartiality to help meditate a way out of this crisis. This could involve China and the United Nations taking on a mediating role to facilitate seven-party talks between the five permanent members of the UN Security Council, Ukraine and the European Union to broker a ceasefire and launch a peace process to end the war.
This leaves the fourth possible outcome and the only real way to stop the bloodshed: a negotiated settlement. That might seem a distant prospect amid the current hostilities and defiant posture of both sides. But the grain export deal brokered by Russia, Ukraine, Türkiye and the UN in Istanbul on July 22 shows that intermediaries can play a constructive role.
Like Türkiye, China is one of the few countries to have open dialogue channels with Kyiv and Moscow, and it has much more influence. Achieving a multilateral resolution to the ongoing conflict will be a huge challenge, but the SCO summit underscored the fact there is no country better placed to help achieve this than China.
Wang Huiyao is the founder of the Centre for China and Globalisation, a Beijing-based non-governmental think tank