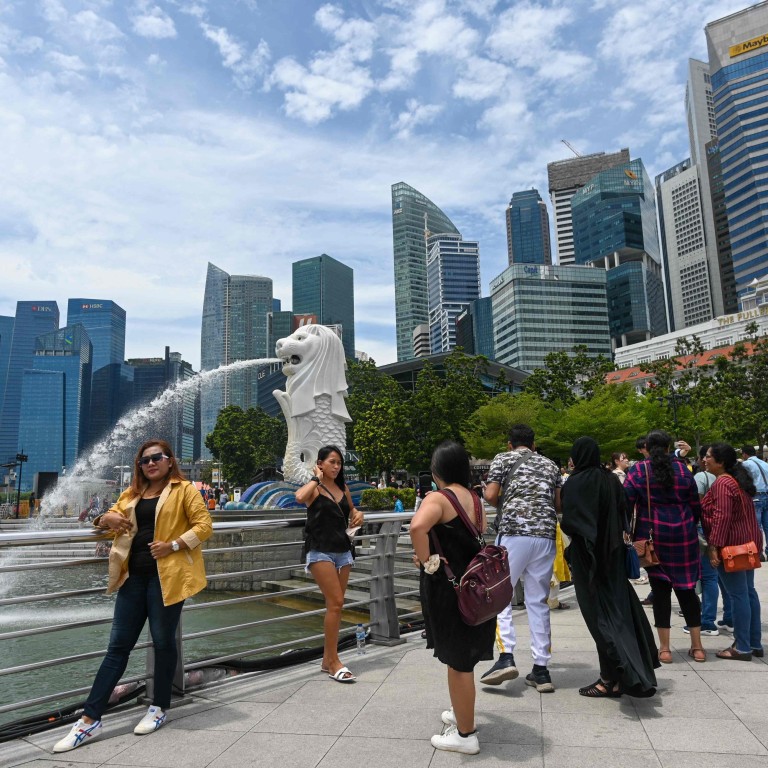 Letters
If you were a tourist, would you choose Hong Kong or Singapore?
Readers compare Hong Kong and Singapore as tourist destinations, and suggest what Hong Kong and Macau can do to bring back the crowds
Feel strongly about these letters, or any other aspects of the news? Share your views by emailing us your Letter to the Editor at
[email protected]
or filling in
this Google form
. Submissions should not exceed 400 words, and must include your full name and address, plus a phone number for verification.
As Singapore reaps the benefits of its open borders, Hong Kong's tourism industry continues to
suffer
, and the partial relaxation of entry requirements is unlikely to help.
At the end of September, Hong Kong
scrapped
the need for airport arrivals to go through hotel quarantine, allowing them to monitor their health at home instead.
During this surveillance period, arrivals are allowed to go out but are prohibited from visiting premises that require vaccine pass checks, such as restaurants, gyms, nightclubs, swimming pools, beauty parlours and salons. They have to download the Leave Home Safe app, which will show an amber code for three days.
By contrast, Singapore managed to relax its measures earlier this year, welcoming fully vaccinated travellers from around the world without requiring them to undergo pre-departure testing or quarantine. As of late August, there have been no restrictions on the number of people allowed to gather, unlike in Hong Kong, which has a four-person gathering ban.
If you were a tourist, would you choose Hong Kong or Singapore?
Baggio Chan Pak-hin, Tuen Mun
Parks could lure tourists back to Hong Kong and Macau
How to revive the economy in the post-pandemic era is the subject of ongoing discussion in both Hong Kong and Macau. Much has been said in particular of the need to
attract international visitors
. But have we really thought about how we can meet the needs of visitors?
My experience visiting a Southeast Asian country in the 1990s left me with a very bad impression on account of its inferior facilities and poor services. I encountered a broken window at the entrance to the airport, rude customs officers, unreasonable entrance fees to tourist destinations and food of bad quality. I told myself I would never visit that nation again.
It's important that tourist destinations ensure visitors leave with good memories, especially if they want them to return. Some destinations are popular not only because they offer an attractive leisure environment, but because they also boast inexpensive local delicacies and accommodation. Hong Kong and Macau tick most of those boxes.
In 2005, Macau's historic centre was listed as a Unesco World Heritage site. Nevertheless, aware of the city's shortcomings, Macau's Chief Executive Ho Iat-seng has done a lot to increase greenery since assuming office in 2019. In addition, his government suggested building a tyre park – a recreational zone repurposing used tyres – on idle land in Taipa. The plan, unfortunately, was shelved indefinitely as a result of objections raised by some parties.
We must remember, as President Xi Jinping has pointed out on several occasions, that "green waters and green mountains are gold mountains and silver mountains".
Many cities popular with tourists have beautiful public parks that offer visitors a range of entertainment and leisure activities, from cafes where one can relax with a cup of coffee to photo studios where visitors can dress up in traditional costumes.
Although theme parks or public parks may not generate much revenue in themselves, they are a major component of tourism, indirectly accelerating economic growth.
Barnaby Ieong, Macau