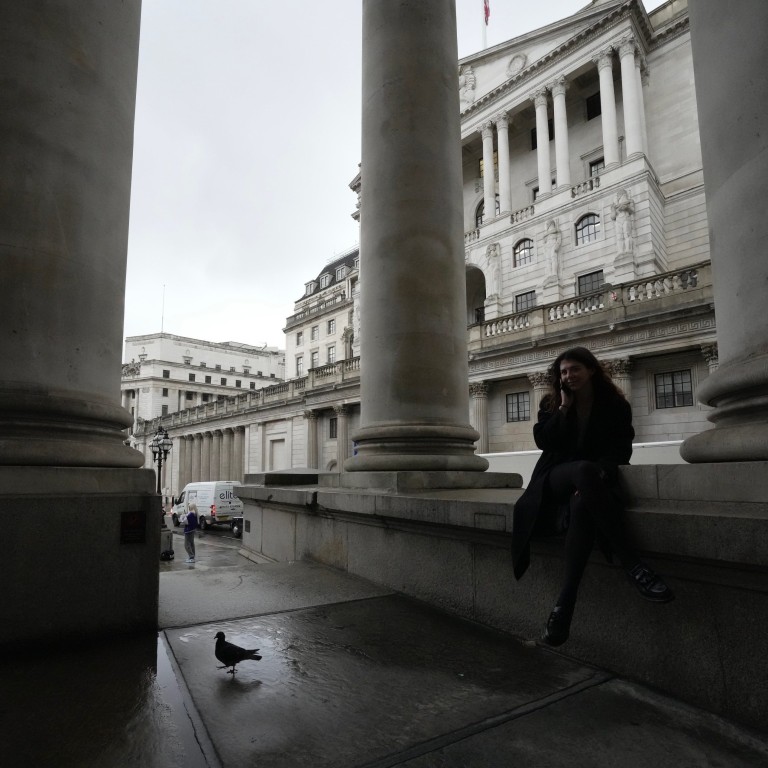 Opinion
Macroscope
by David Brown
Macroscope
by David Brown
With no long-term economic strategy, UK policymakers are jumping from one crisis to the next
The central bank and government waited too long to address low interest rates and excessive borrowing, as well as growth-slowing factors like Brexit and the pandemic
The urgent need to bring down inflation and cut spending could send the UK into a prolonged recession
It is often claimed that UK policymakers have taken leave of their senses and Britain's present state seems no exception. The UK is in
dire straits
and the British government and the Bank of England (BOE) seem to be digging a deeper hole for the economy with a brutal simultaneous tightening of monetary and fiscal policy.
Policymakers can raise interest rates to combat inflation, or squeeze budget policy to repair badly battered government finances, but not at the same time without unleashing the forces of recession.
So it was no surprise to hear BOE chief Andrew Bailey warn last week that the UK could be heading into its longest recession for 100 years after
raising interest rates
by 75 basis points, to 3 per cent, with more rises set to follow.
The central bank is using a cudgel rather than a stick to combat UK inflation, currently running at 10.1 per cent, an unnecessary shock therapy while the economy is so fragile.
Budget cuts
, due to be announced later this month, are likely to double the punishment. Britain is in deep trouble.
Policymakers have been asleep at the wheel. The BOE has been culpable of leaving UK interest rates far too long at near-zero levels while the government is overextended on borrowing, with the budget deficit and public-sector debt running out of control.
Tightening at this point in the business cycle as the economy grapples with a deepening energy crisis is like slamming the stable door after the horse has bolted. The government and BOE's actions smack of panic and it has not gone down well with the markets.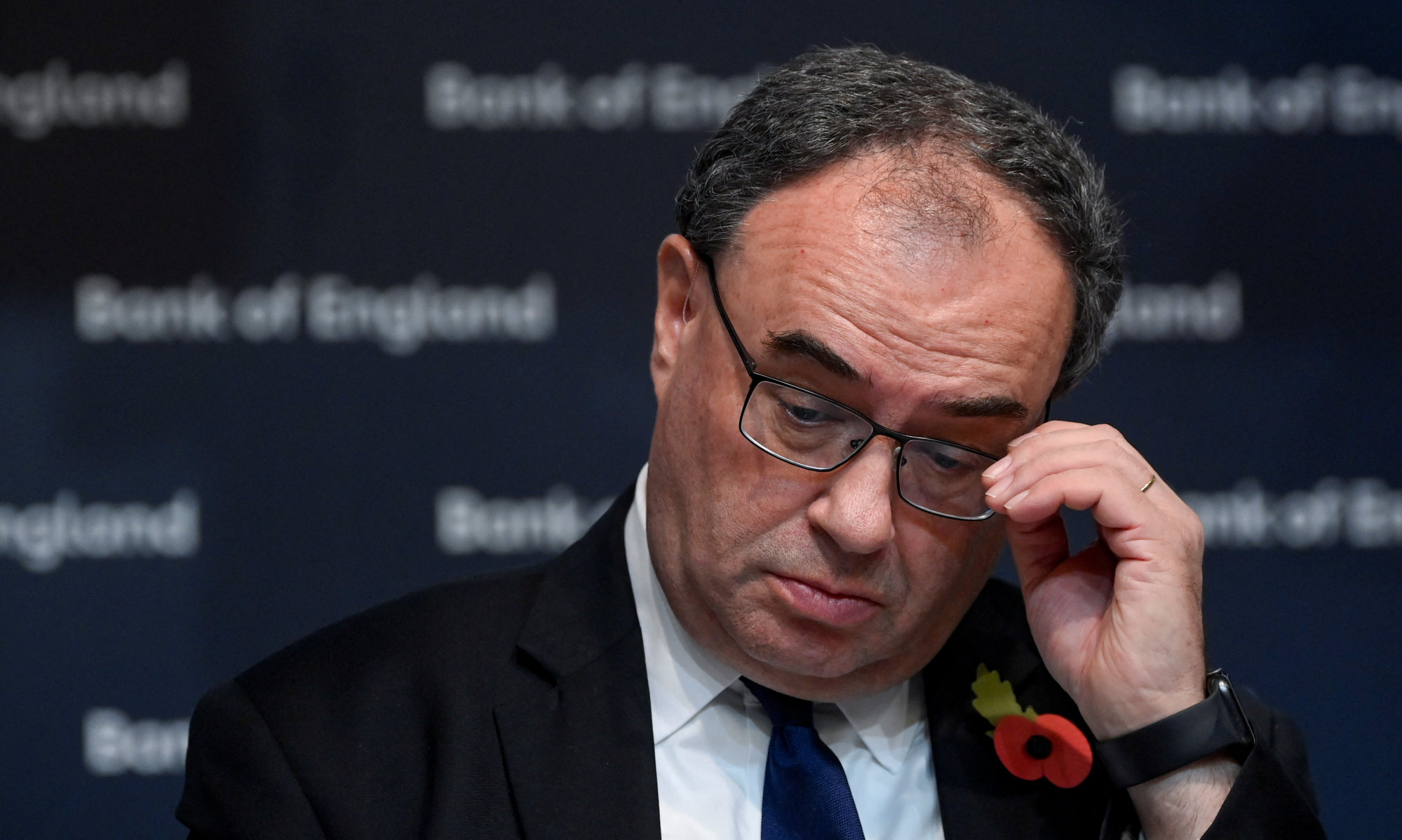 There has been a run on the pound, UK stock market sentiment remains in a febrile state and investors have been shunning UK government bonds usually considered safe bets.
It hardly soothed the market's battered nerves when Bailey warned that UK financial markets were within a few hours of complete meltdown following former prime minister Liz Truss' disastrous mini-budget on September 23, most of which needed to be
reversed
.
These were hardly the actions of a government boastful of its reputation for fiscal rectitude and it was no surprise that credit rating agencies have put UK sovereign debt on notice for a possible downgrade.
While new Prime Minister
Rishi Sunak
seems to have calmed markets, the damage has been done, Britain's budget weaknesses have been exposed and it will take draconian cuts to public spending and stinging tax rises to fill the black hole in government finances.
The worry is that the BOE and the government are still committing bad policy errors. The BOE is wrong to think it can jolt the economy into recession to deal with a cost-push inflation problem caused by an external
energy shock
that is beyond its control.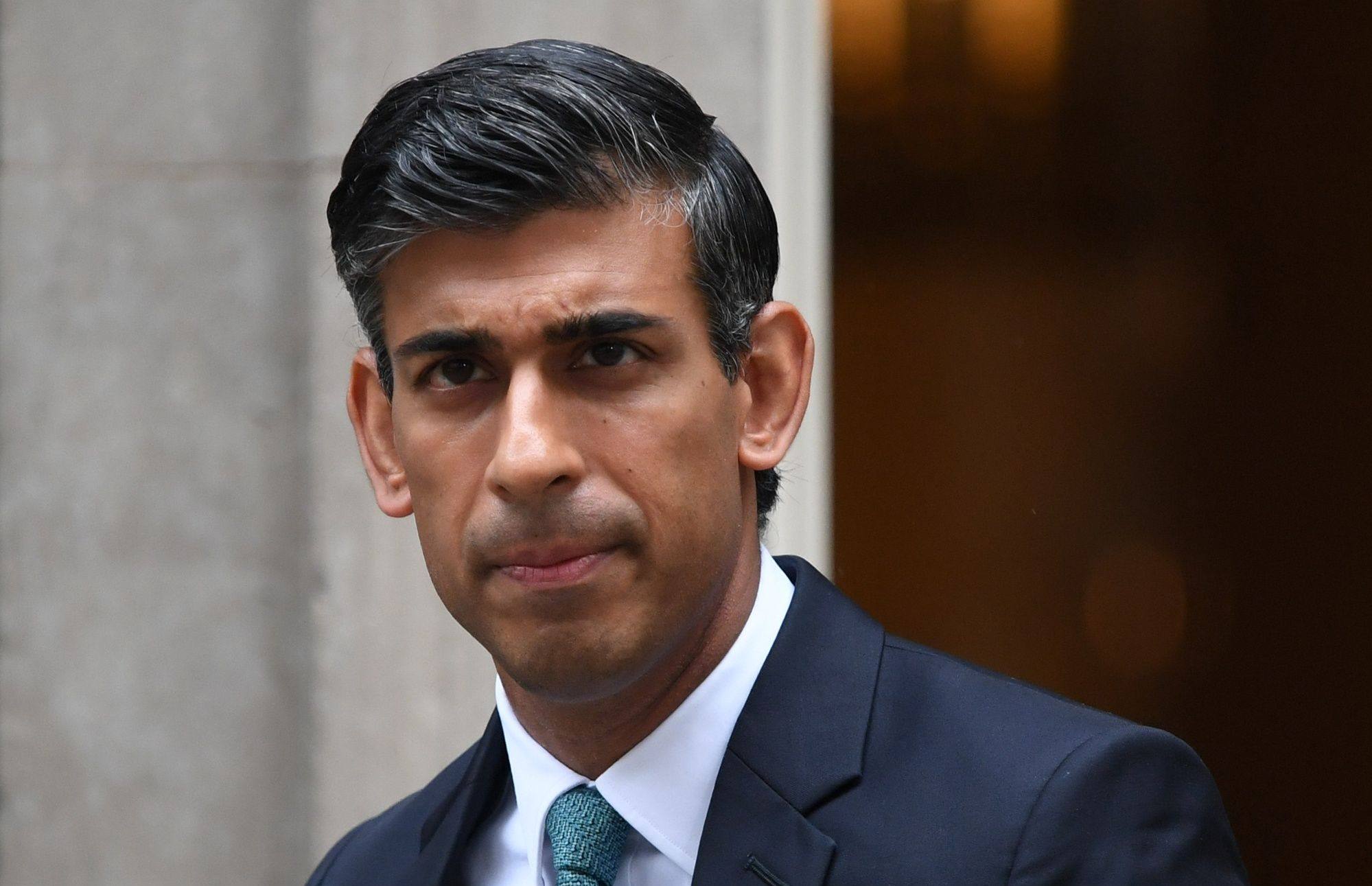 There is certainly no demand-pull wage-inflation threat when the economy is already on the brink of recession.
Meanwhile, the government appears to be on the brink of cancelling key capital infrastructure projects when the economy should be looking to a hefty dose of investment-led recovery. Vital rail links and energy generation plans may be shelved for the sake of shortsighted budget savings.
None of this helps shape Britain's longer-term industrial prospects, while business borrowing costs are rising sharply, productivity performance is poor and the UK industrial base is shrinking.
Brexit
has taken a large deflationary bite out of the economy as UK-based companies have relocated to the European single market, exports into Europe, our largest trading partner, have slumped, and protectionist barriers have risen. Britain's auto industry highlights the plight, with annual British car exports running 55 per cent below peak levels reached before Brexit.
The gaping government budget deficit is not the only black hole that needs attention. De-industrialisation and the hit from Brexit, the Covid-19 pandemic and the subsequent economic downturn have wreaked havoc with the UK trade deficit, which appears to be falling into the void. It's no wonder currency markets are losing faith in the pound.
The worry is that government policy is at a loss about how to fix the long-term structural problems posed by Brexit and economic stagnation. Bilateral trade deals are not being forged quickly enough and the government is committing to ultra-tough austerity when the economy needs more support.
There is no long-term strategy for industrial regeneration outside Europe. Right now, it's all down to short-term political survival and sink or swim for UK monetary and fiscal credibility.
Britain's economy is a disaster unfolding with no obvious solutions on the horizon.
David Brown is the chief executive of New View Economics