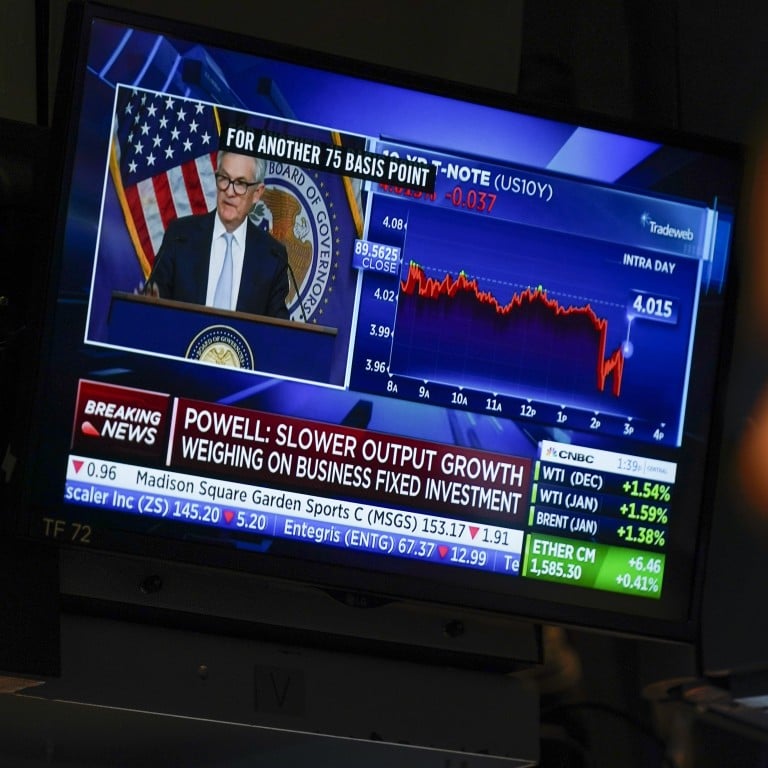 Opinion
Macroscope
by Kerry Craig
Macroscope
by Kerry Craig
Why it's too soon to say if US stocks have hit the bottom
Investors are looking for the US stock market trough and starting to wonder if it has already passed, but multiple bear market rallies are not uncommon
The sooner uncertainty over market risk clears up and a full recession is either priced in or not, the sooner equity markets can start to recover
The S&P 500 hit a low of 3,577 on October 12, a decline of about 25 per cent from its January peak. Since then, mixed corporate earnings and the potential softening in the pace of interest rate rises from the
US Federal Reserve
have lifted risk sentiment and the equity market has gained about 7 per cent.
Investors are looking for the market trough and starting to wonder if it has already passed. However, multiple
bear market rallies
are not uncommon, and it could be too early to call the trough right now.
November is the time when many market commentators are releasing outlooks for the year ahead. These are likely to hint at better market performance, given the painful experience of 2022 and expectations that the trough must be close.
From a macroeconomic perspective, the only thing that matters in this respect is
inflation
. The outcome for equities could come down to who wins the race between inflation falling and the impact of tighter financial conditions on economic activity and the corporate outlook. Can inflation slow enough before financial conditions become too tight and interest rates too high, choking off economic activity completely?
Equity markets are forward-looking and build in expectations for the outlook for the economy and company earnings. Historically, this has resulted in markets finding the floor even as economic growth and corporate earnings continue to fall or before financial conditions have started to ease.
Beyond inflation, when it comes to looking for guidance that the US equity market has bottomed out, there is not one indicator that does it all. Two that have been used in the past to varying degrees of success are the ISM manufacturing index and equity market valuations.
At the start of the year, the S&P 500 traded at a multiple of 21.4 times, well above the average of the past 15 years of 15.6 times. Today, the S&P 500 valuation is 16.6 times, still above average but not by as much and not nearly close to the lows of prior bear markets. The troughs in the price-to-earnings ratio for the S&P 500 in the 2000, 2007 and 2020 bear markets were 13.8, 10.2 and 13.3 times, respectively.
It is that uncertainty that is lingering over risk sentiment. The sooner a full recession is either priced in or not, the sooner equity markets can start to recover.
Kerry Craig is a global market strategist at JP Morgan Asset Management