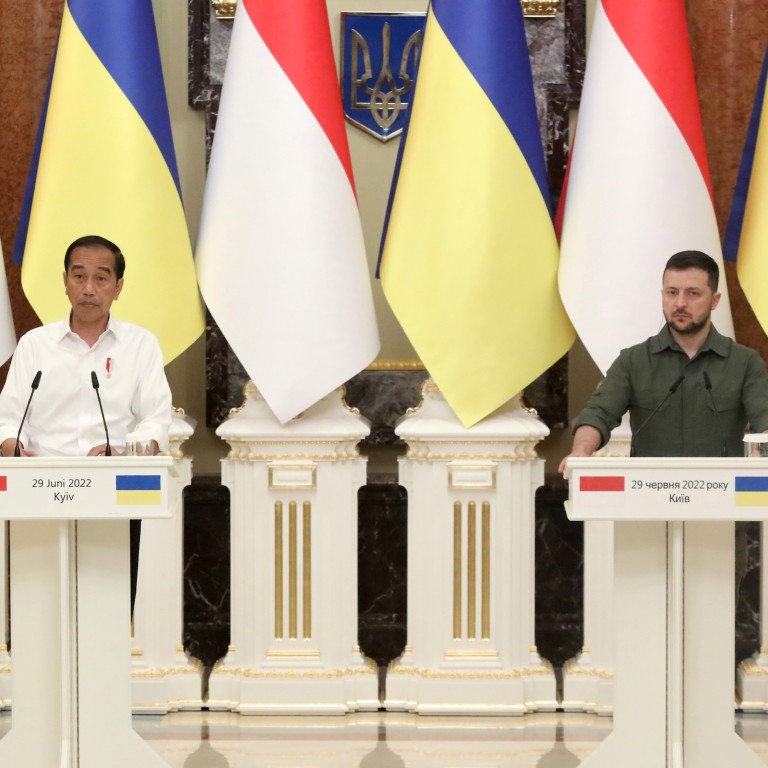 Opinion
Inside Out
by David Dodwell
Inside Out
by David Dodwell
G20 in Bali is a big moment for middle powers like Indonesia, and a chance for Joko Widodo to shine
Indonesia has a valuable role to play at a time of bellicose US-China relations and the war in Ukraine
As G20 host, Indonesia's president has worked to prevent the war from overwhelming the summit, and prefers to focus on tackling pragmatic economic issues
Speaking at a COP27 session on tracking carbon emissions, UN Secretary General Antonio Guterres had what every diplomat must regard as a nightmare moment. "The world is losing the race against the climate crisis, but I am hopeful because of you," he opened. Then he paused, and flipped through the speech: "I think that I was given the wrong speech."
A flurry followed and a fresh bundle of pages was handed to him. He apologised: "I am going to speak to a group of young people afterwards."
It is a wonder in this peak season for global diplomacy that such mistakes don't happen more often. From
Sharm el-Sheikh
, many of the world's leaders will be flying to Bali for the G20, which starts on Tuesday, and on to the Apec Leaders' Meeting in Bangkok. Many in our region will have missed COP27 because of the need to join the
Asean summit
in Phnom Penh last week.
They may be particularly important after a two-year drought of face-to-face meetings because of the Covid-19 pandemic.
The Bali summit provides the climax of Indonesia's year of G20 presidency – an unusually high-profile role for a middle power that normally gives priority to its domestic challenges rather than pushing its weight around in global power circles.
It is at this time of particularly acute global stress – post-pandemic, amid increasing concern about the big-power arm-wrestling between the United States and China, and pressure from Russia's reckless invasion of Ukraine – that Indonesia, as an iconic middle power, can play a valuable role. It is trusted by smaller powers because it has no pretensions for hegemonic power, yet large enough to exert pressure where needed.
Indonesia's positioning as a determined non-aligned nation will bring valuable pressure to bear, in particular on the increasingly bellicose relations between China and the US. If Biden comes to Bali hoping for support against China, he is likely to be rebuffed. Indonesia agrees with most other Asian economies that they do not want a global decoupling, and do not want to be forced to pick sides between China and the US.
While Indonesia has its concerns over China's increasingly muscular economic and military presence in the region, it values China as a critically important market, and welcomes numerous infrastructure projects under the Belt and Road Initiative.
Widodo has very successfully finessed such delicate challenges – which Mohammad Hatta, one of Indonesia's founding fathers, once described as "rowing between the reefs".
A recent Lowy survey of Indonesia is revealing: a massive 84 per cent of respondents say they want to stay neutral in any US-China conflict. And, while 49 per cent see China as a threat in the coming decade, it is noteworthy that 43 per cent also see the US as a threat.
And if a successful G20 summit does not suffice to cement Widodo's legacy before he steps down in 2024, he is doubtless confident that Indonesia's chairmanship of the Association of Southeast Asian Nations (Asean) in 2023 will provide whatever burnishing he needs. Pragmatism, balance and non-alignment have served him and Indonesia well – middle powers can play a modest but valuable role when global powers try to get overly muscular.
David Dodwell is CEO of the trade policy and international relations consultancy Strategic Access, focused on developments and challenges facing the Asia-Pacific over the past four decades