Joe Biden's Asia agenda unlikely to change even as midterm election gives House to Republicans
Without control of both the House and Senate, Republicans will struggle to push Biden further to the right on China-related policies
Clear, sustained positions from Republicans could be difficult given internal divisions over policy and whether to support Donald Trump's run for president
Vote counting for the US midterm elections is finally coming to an end. The usually staid event defied the pundits and pollsters yet again. A Republican "red wave" never materialised and election deniers did not take over. Donald Trump's ambitions for another run at the White House were weakened after major
candidates he backed
lost.
The net result of the vote is a split Congress, with Republicans taking control of the House of Representatives with a slim majority and Democrats
holding the Senate
. This presents a mixed bag for US policy towards Asia in the next two years. Without control of both houses, Republicans can't entirely force US President Joe Biden further to the right on China-related policies.
The distance between what the Biden administration has done and what Republicans have wanted has narrowed. That includes keeping
Trump-era tariffs
, sanctioning Chinese officials,
restricting technology transfer
, highlighting human rights issues, supporting the
status quo in Taiwan
and generally promoting alliances to counter China's greater economic and military reach.
Despite Biden and President Xi Jinping's pleasantries, handshakes and photo ops
on the sidelines
of the recent
Group of 20 meeting
in Bali, none of those policies are likely to change. Their meeting potentially resets the tone of dialogue between the world's largest economies, though, spreading a nearly audible sigh of relief throughout the region.
Easing the rhetoric is certainly welcome. That will, at a minimum, delay talk of potential war over Taiwan that had become a not-uncommon topic in US and China circles.
That is if a Republican-controlled House doesn't decide to raise Taiwan's stature through potential legislation. They are likely to make a show of it, but without Senate control it is unlikely they will make much headway. They could have pushed their agenda much further along had they won a sizeable majority in the Senate, even overriding a presidential veto, but they did not have the votes.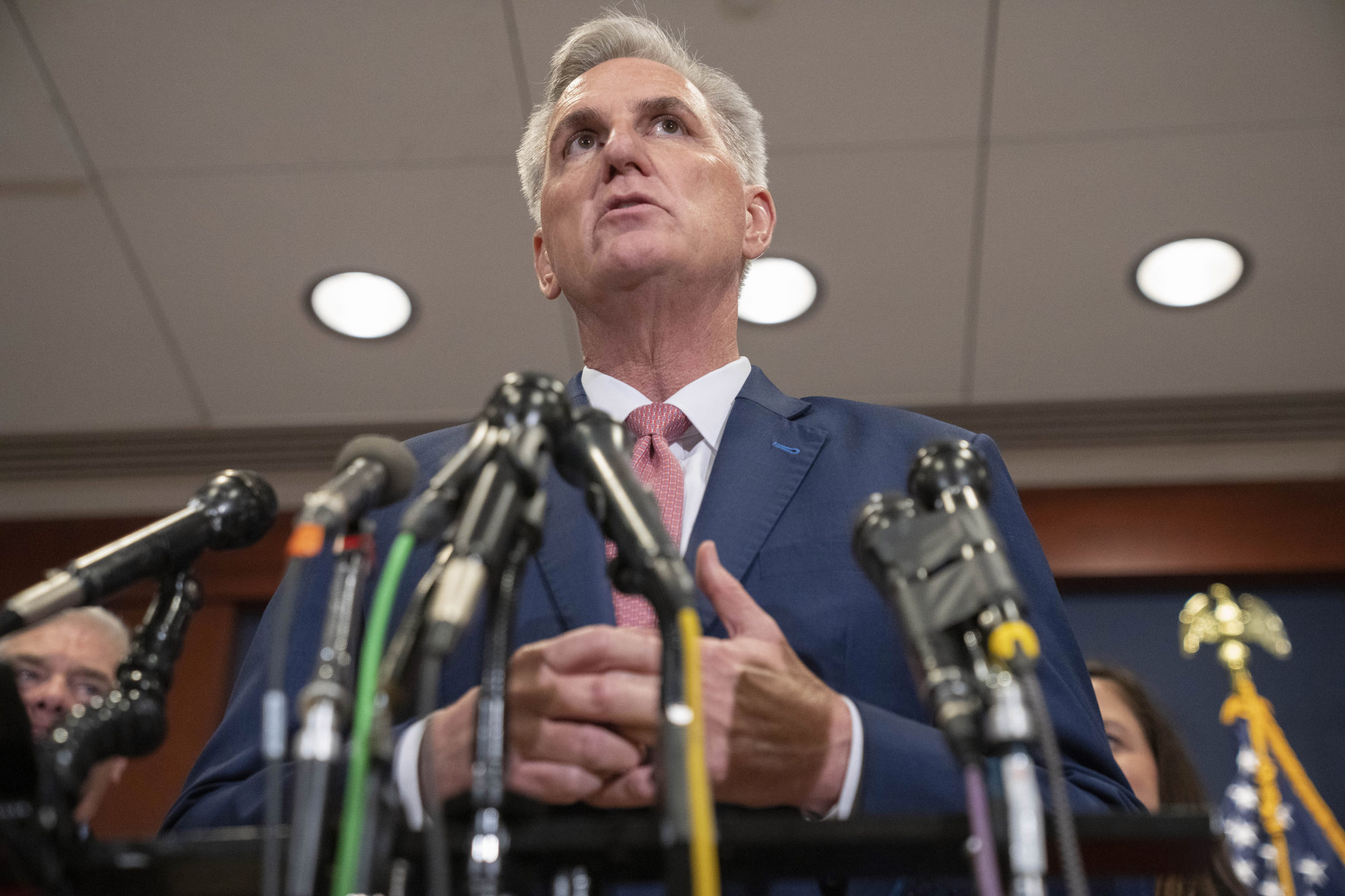 What is driving US-China policy remains the purview of the White House. If the G20 meeting turns into any real change in the relationship, it will show up in progress on less contentious issues, including climate change.
Follow-on meetings
and other public statements will signal whether this is truly the start of something new.
It would not be the first time that high-level dialogue promised better ties only to be thwarted later at the secretarial, ministerial and even working levels of diplomatic exchange. The outcome of the midterm election changes none of this.
For US
allies in the region
, a Republican-controlled House is likely to push for more defence spending overall. That would ordinarily boost military arrangements in the region. It is still unclear if or how the new configuration of the party will be able to formulate a coherent policy.
Factional fighting is just beginning with a far Republican right that doesn't want to continue
funding and arming Ukraine
. There could be a push for other countries to pay more for their self-defence. Whether they prevail over what remains of the traditional Republican Party that values alliances remains to be seen.
Expect an intense level of debate around US budget-setting over funding for the Departments of Defence and State. The worst instincts of the Trump administration, including
a wholesale retreat
from international and regional organisations, are unlikely to prevail as the House weighs Biden's priorities with its own.
Trump's announcement that he will
run for president
in 2024 – made at a highly scripted, made-for-TV event at his Mar-a-Lago residence in Florida – along with a sizeable campaign cash horde makes him a serious challenger to potential Republican rivals for the White House. That is assuming he can shake serious
legal cases
mounting against him and a loss of support
within his own party
.
Despite claiming that he was responsible for most of the Republican midterm wins, there is a great tide of Republican reckoning with the damage created by Trump for losses in this year's election.
The push and pull over US Asia policy will play out against this political backdrop. Some newly elected House Republicans will try to curry favour with Trump and push his previous agenda, while others will create distance and take a more moderate approach. Either way, Republicans will try to thwart every Biden initiative and score whatever political points they can, much like they did during President Barack Obama's second term.
As this political drama unfolds, the Biden administration can still strengthen relations with allies and more fully
engage with Asia
. The third year of any presidency is a unique period where many domestic policies have been well-established and the pressures of another presidential election cycle have yet to begin.
There will be little discernible effect of the midterms on the larger issues concerning the White House and National Security Council, including North Korean missile threats, a hard line on economic and trade relations with China, sustained military cooperation with a widening set of Indo-Pacific nations and so on.
A split Congress will raise the prospects of more politicised, headline-grabbing actions by the House. Emboldened with their control of the chamber, there could be challenges to Biden's authority and
even his family
.
None of that rises to the level of altering White House policy towards China or Asia. The inherent political balance of powers leaves foreign policy to the executive branch, and that has not changed with this midterm outcome.
Brian P. Klein is founder of RidgePoint | Global, a strategic advisory firm. He is a former US diplomat