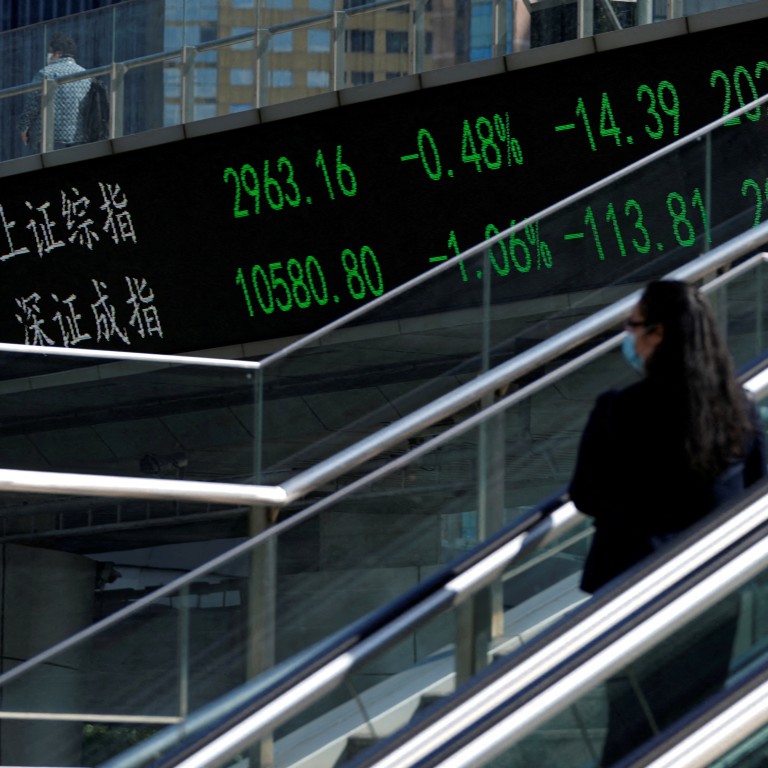 Signs point to a Chinese stock market turnaround after two hard years
Glimmer of hope as China eases its Covid-19 policy and issues a rescue plan for the property sector – but investors must be realistic about the pace of reopening and recovery
Recent policy announcements from the Chinese authorities on both
Covid-19 policy
and extending liquidity to the
real estate market
are not magic wands that yield immediate results. Patience is key as we await economic recovery. But this could be a critical turning point after the disappointing market performance in the past two years.
The Chinese equity market has been hampered by internal and external factors in the past two years. The economic slowdown in 2020 following the Covid-19 pandemic was by design, to
avoid overheating
. Yet this coincided with a rapid change in the regulatory environment in the technology sector, and tougher financial rules for real estate developers.
Then, in the second quarter of this year, stringent
city lockdowns
further dampened consumer and business confidence. All this has strained the economy. On the external front, the war in Ukraine, the risk of some
Chinese companies being delisted
from US exchanges and the tense US-China relationship have dampened international investor sentiment.
The result of these complications is that Chinese equities underperformed their peers in Asia and major markets last year, and have done so far this year.
Still, the recent Covid-19 announcement should pave the way for a gradual relaxation in policy while keeping severe cases and deaths manageable.
Again, it is important to reiterate that these challenges are considerable and that progress has been modest, though in the right direction. China's economy should be on track to recovery next year, in contrast to the US and European economies that are facing recession headwinds as a result of high inflation and interest rates.
Investors should not dismiss the Chinese market despite its disappointing performance over the past two years. A lot of the bad news is already reflected in asset prices and the Chinese market should again be worthy of attention.
Tai Hui is chief market strategist for the Asia-Pacific at JP Morgan Asset Management