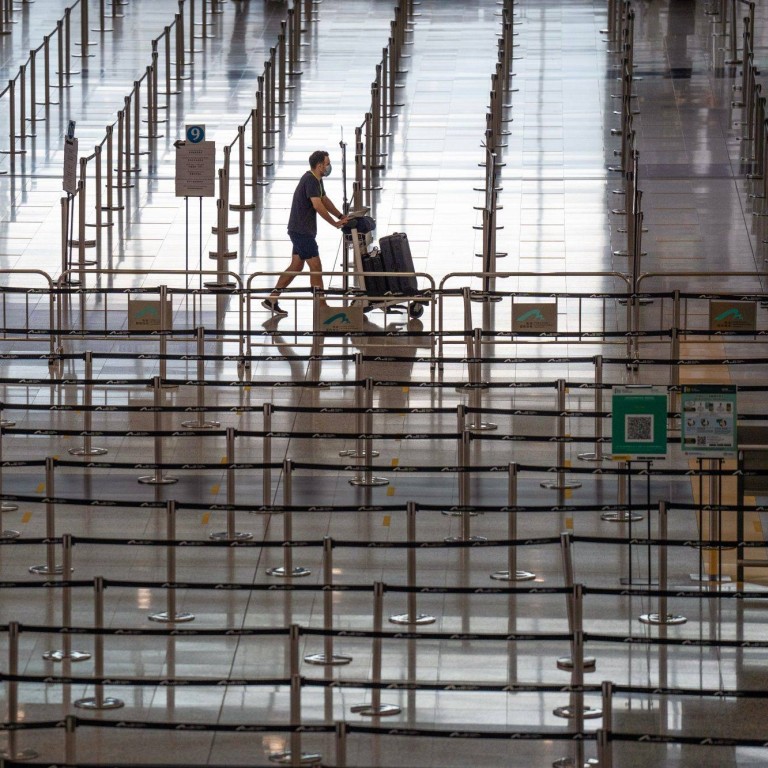 Opinion
Inside Out
by David Dodwell
Inside Out
by David Dodwell
Bleak prospects for Asia, Hong Kong economic recovery amid devastated aviation industry
Mainland China's first steps to open up to international travel will be critical in driving recovery in Hong Kong and most parts of Asia
But airline rationalisation, high inflation, a coming recession, plus the impact of war, climate change and fuel taxes, are likely to warrant caution
From the autumnal UK in October to balmy Dubai in November, and now in the northern Philippines until early next year, I have used the past few months to make up for three years of lost contact with closest family and friends. Some call it "
revenge travel
", but I prefer to see it as the start of a return to life as it should normally be lived.
For all my four decades regarding Hong Kong as home, among its many advantages was the easy access not just to all of Asia but to hundreds of destinations across distant continents. It has lost that advantage in the past three years, and it is uncertain whether it will ever fully recover.
If not, we will have lost not just our role as a globally important
aviation hub
but have inflicted irreversible harm on our entire economy. Financial Secretary Paul Chan Mo-po has laid down markers for recovery, but there can be no underestimating the scale of the challenge and the time that will be needed to restore activities that for decades we simply took for granted.
In a global aviation industry that has been devastated by the Covid-19 pandemic in the past three years, Hong Kong sits among the most devastated. Even today, as the first glimmers of recovery emerge, our airport is welcoming about 2 per cent of the passengers who arrived in 2019.
This recovery is almost entirely because of strong growth in North American domestic aviation. Europe is expected to edge to around US$620 million in profit, while the Asia-Pacific is still forecast to report losses of around US$6.6 billion and cannot expect recovery to 2019 levels before 2025.
This takes no account of the economic dampening because of inflation, an oncoming recession, continuing war from Russia's invasion of Ukraine and the impact of climate change and fossil fuel taxes on economic activity in general and aviation in particular.
The upcoming Year of the Rabbit may be associated with long life, peace and prosperity, but Chan is right to stay cautious.
David Dodwell is CEO of the trade policy and international relations consultancy Strategic Access, focused on developments and challenges facing the Asia-Pacific over the past four decades