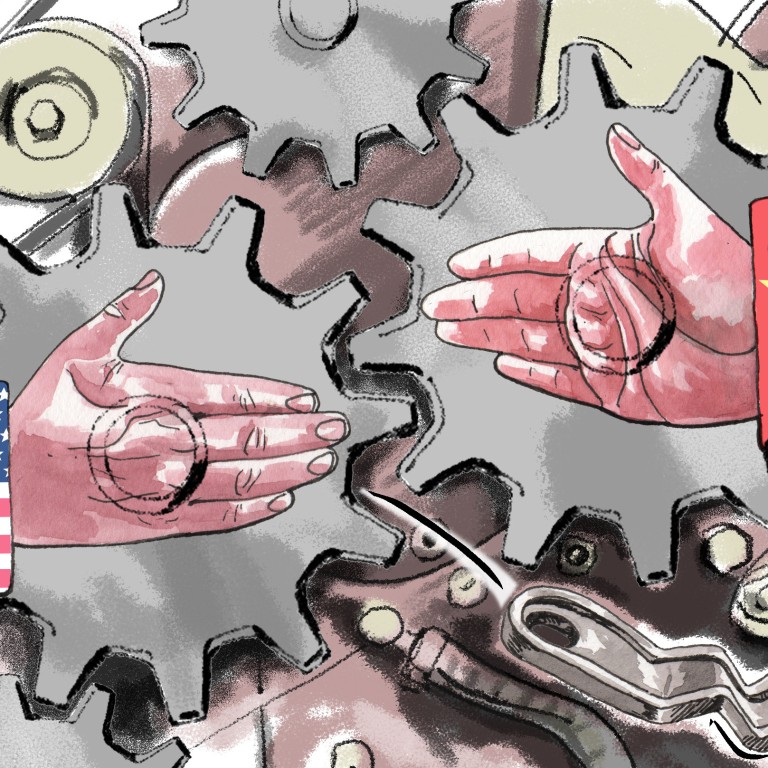 US-China business cooperation is prevailing, despite tensions elsewhere
Between China agreeing for its US-listed firms to be audited and the US extending exemptions on trade tariffs, it's clear both countries can be pragmatic when needed
With the Xi-Biden meeting in November to be followed by a trip to China by top US official Antony Blinken, there is yet more room for engagement
You'd be hard pressed to find evidence of US and China cooperation these days, considering the intense economic competition and even military rivalry growing between the two. And yet, there are signs that rationality is returning.
Recent events in finance and trade highlight an approach based on mutual interests that endures despite obvious disagreements in other parts of the bilateral relationship. They point towards potentially more cooperation in the future.
For Chinese-listed companies in the US, and their investors, news that the Public Company Accounting Oversight Board (PCAOB) gained
unfettered access
to Chinese company information deflated concerns of mass US delistings.
Inspections with two auditing firms (one in Hong Kong and one on the mainland), allowed the board to evaluate documents and interview corporate personnel. All US-listed companies are subject to this kind of potential review. State-owned enterprises, which were part of the disagreement between Beijing and Washington, were included in this round of audits.
The PCAOB has the authority to investigate US-listed public companies and broker-dealers registered with the US Securities and Exchange Commission. Their mandate is to protect investors and issue reports of their findings to the public.
While ordinarily an obscure organisation, the PCAOB was thrust into the spotlight when Beijing originally refused to allow investigations of Chinese firms listed in US markets. This, in turn, led to a regulatory stand-off and eventually the threat of
massive delistings
of Chinese companies from US exchanges.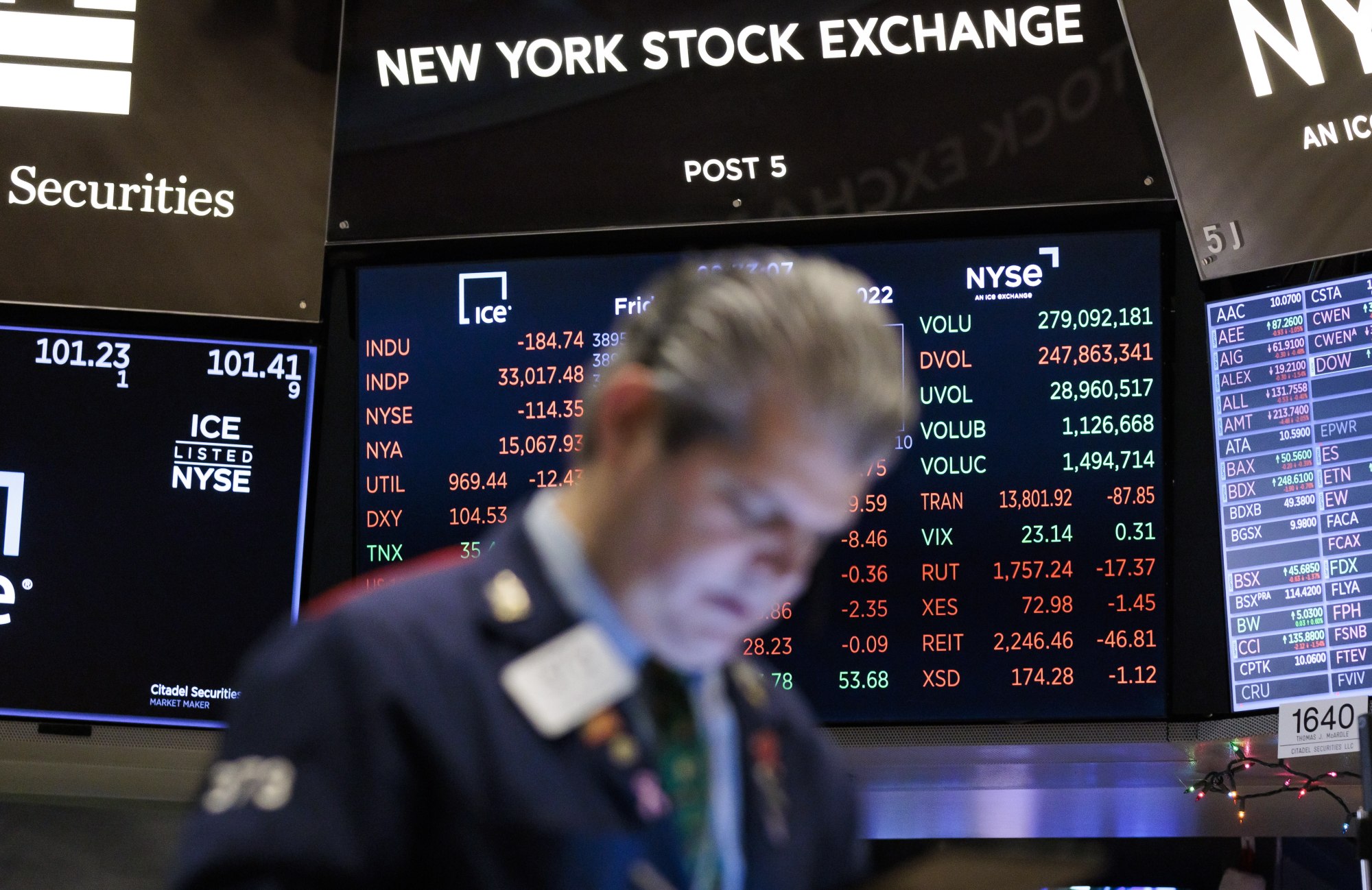 China's willingness to allow the audits, at least for this round, is also a sign that access to US markets remains important. Beijing could have easily kept up its objections. Chinese firms would be forced to delist, and they would simply look to
home-grown equity markets
for future listings.
This may come as a surprise to the most hawkish of US-China watchers, but access and documentation was granted in a timely manner and the PCAOB concluded its work to the organisation's satisfaction. Reports are expected to be released in 2023, giving investors greater insight regarding any deficiencies and potential follow-up actions.
The net result of this cooperation is better-informed investors and Chinese companies gaining continued access to US equity markets.
In areas where there is no national security concern, this type of mutually beneficial economic exchange should continue. Chinese companies are now being treated the same as US and other publicly traded firms.
On the trade front, the US recently decided to extend
tariff exclusions
that were set to expire on 352 Chinese products by nine months. And even though US-China trade relations, especially regarding advanced chips and access to advanced chipmaking technology, won't be affected, this action makes clear that Washington still values some aspects of mutually beneficial trade.
US Trade Representative Katherine Tsai could have let the exclusions run out and even more Chinese goods would have been affected by higher tariffs. Instead, a
comprehensive review
is being conducted to evaluate the impact on US companies and the general public.
The US Department of Commerce has also made recent changes to its
"entity list"
, which restricts trade with certain companies. While 36 new firms were added, including Chinese artificial intelligence chip manufacturers, 27 others were removed from a list of unverified companies.
In all of these cases, transparency and rule of law are being applied without fear or favour, as intended. That should come as good news to Beijing, which has asked for more clarity regarding market access on many occasions. China has published rules for various sectors of the economy open to foreign firms for years. The US, while perhaps not being as explicit, appears to be heading in the same direction.
China has also been active in extending financial market cooperation to its nearly US$4 trillion
mutual fund industry
. Fidelity was granted approval to operate this month along with Neuberger Berman in November and BlackRock in 2021. As the industry is still in its nascent stages, this is an area ripe for cooperation.
How much market access these firms will actually enjoy remains to be seen. Previously, financial services firms, including credit card issuers, faced an
increasingly difficult
operating environment. In the end, no US firms made headway and the Chinese domestic market continues to be dominated by domestic issuers.
Still, these new developments point to a limited return to rationality following the
meeting
between US President Joe Biden and Chinese President Xi Jinping on the sidelines of the November G20 meeting in Bali, Indonesia.
Next up is US Secretary of State Antony Blinken's expected visit to China early next year. That will provide yet another opportunity to expand engagement. The groundwork for Blinken's trip is already being laid with a visit to China earlier this month by two high-level officials from the US State Department and the White House National Security Council.
It is too early to tell whether any breakthroughs may occur – the meeting will inevitably cover issues where both countries vehemently disagree, as well as areas of potential benefit. One should not outweigh the other.
If both sides can move beyond the all-or-nothing approach of their most vehement hardliners, then real progress may be made. Successful diplomacy requires comfort in the grey zone. This is the hallmark of a maturing, albeit changing, relationship. Let's hope that, with a new year approaching, a new rationality arrives as well.
Brian P. Klein is founder of RidgePoint | Global, a strategic advisory firm. He is a former US diplomat