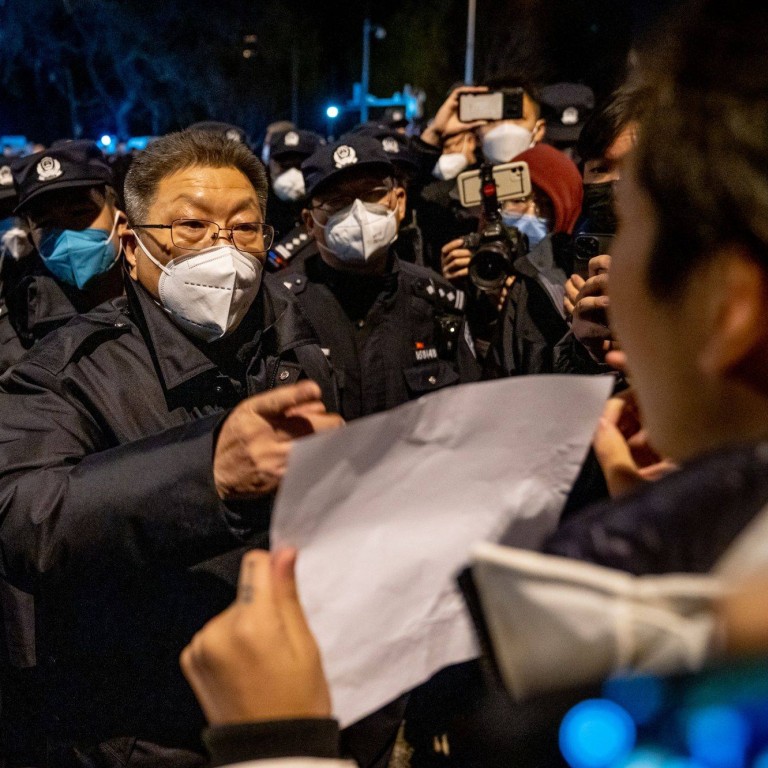 Politics, pandemic, protests: 13 reasons 2022 was a year to remember
From Britain's political omnishambles to Hong Kong and the mainland grappling with Covid-19 to Elon Musk's acquisition of Twitter, 2022 was a year packed with world-shaping events
Everyone is wearing the perfume of hope that a new year brings. This year was once new, and the moments of joy, sorrow and disbelief made it what it was. Through these 365 days, individuals, leaders and society spoke in ways that left a mark on the year. Here are 13 memorable quotations.
"Thoughts and prayers"
. More than 600 mass shootings occurred in America in 2022. Instead of amending gun laws and curbing their bigoted rhetoric to protect American lives,
Republican politicians
sent their "thoughts and prayers" to victims of mass shootings. Their hypocrisy is rich – protecting unviable fetuses by selecting conservative Supreme Court justices to
overturn Roe v Wade
but unwilling to prevent gun violence that kills children and adults.
"Our brilliant and Darwinian system will produce another leader equally committed to taking this country
forward."
As prime minister of the UK, Boris Johnson lied, ignored his own advice, turned a blind eye to his colleague's abusive behaviour and downplayed
his ineptitude
during Covid-19. He was finally forced to resign. The much-touted Darwinian system selected Liz Truss instead.
"Given the situation, I cannot deliver the mandate on which I was elected by the Conservative
Party."
Truss, elected by her Conservative peers, holds the record for serving as prime minister for
the shortest time
in modern British history. During her tenure, she and Chancellor Kwasi Kwarteng ruined the British economy. Truss ignobly
sacked Kwarteng
to save herself, but this was deemed tawdry and she soon had to step aside.
"When we look at the approvals, they were done without following the
regulations."
After winning a tight election, Malaysia's newly elected Prime Minister Anwar Ibrahim ordered a
review of all projects
during his predecessor's tenure. The outgoing prime minister, Muhyiddin Yassin, says everything is above board. Malaysian politics has been racked by corruption. Former prime minister Najib Rajak was sentenced to
12 years in prison
for financial corruption.
"Everyone has
a different understanding
of '0+0'."
Until recently, Hong Kong was mirroring Bejing's restrictive Covid-19 policy. However, with fears this was making the city less investor-friendly, Chief Executive John Lee Ka-chiu's government changed course and inbound travellers were no longer mandated to
undergo quarantine
.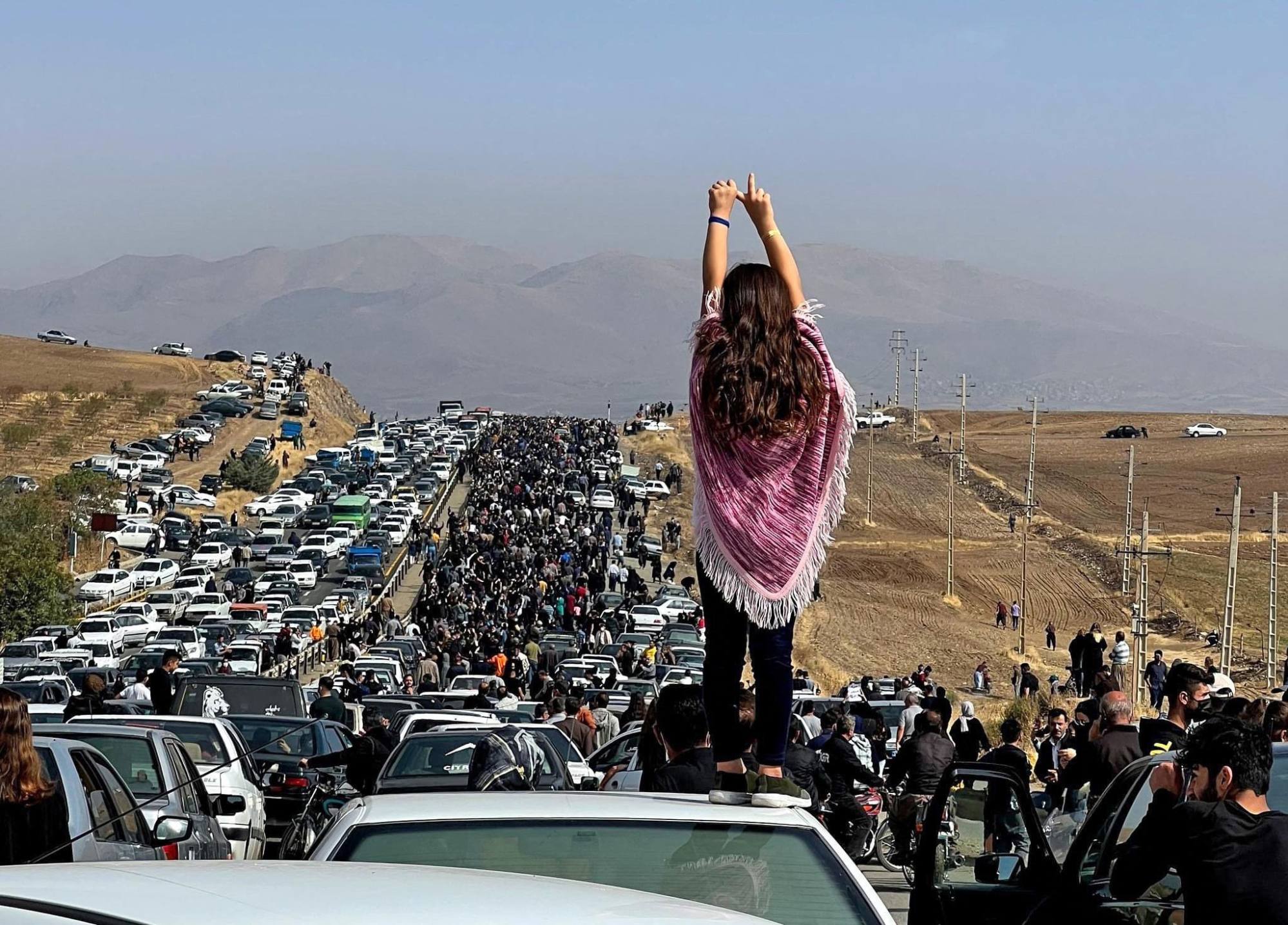 "Woman, life,
freedom".
Iranian protesters stood up to their government's oppressive laws. Outrage over the murder of
Mahsa Amini
, who was killed by Iran's morality police for not properly wearing the hijab, has spread into nationwide protests. Estimates suggest between 340 and 400 protesters have been killed and more than 16,000 arrested as the government attempts to
quash the protests
.
"Now is not a time for war."
Indian Prime Minister Narendra Modi
delivered this message
during his meeting with Russian President Vladimir Putin. The Group of 20's joint declaration paraphrased it. This could be evidence of India's growing international clout as Modi helms
India's G20 presidency
. It will serve him well in the 2024 national elections.
"If you're the president of the United States, you can declassify just by saying it's declassified … even by thinking about
it."
Former US president Donald Trump claimed this in an interview after the FBI raid at his Mar-a-Lago residence to retrieve
highly classified documents
from him. This was one of the excuses he conjured as he tried to wiggle out of the potential criminality of retaining classified documents after leaving office.
"Today, I feel Qatari … Today I feel (like) a migrant
worker."
Defending Qatar's selection as venue for the 2022 World Cup and its
human rights record
, Fifa President Gianni Infantino attempted to invoke the discrimination faced by others to shield Qatar from international scrutiny and opprobrium.
"I wish we had got fossil fuel phase-out."
Kathy Jetnil-Kijiner, the climate envoy of the Marshall Islands, expressed frustration after the UN climate change conference in Sharm el-Sheikh, Egypt, ignored established links between fossil fuels and climate change. This came in a year that was buffeted by
extreme weather
. Meanwhile, profits in the fossil fuel industry have surged, though there is hope as the renewable energy sector has grown by 10 per cent this year.
"Let that sink in."
Elon Musk tweeted a video of him entering the Twitter headquarters with a sink days before the deadline for him to buy Twitter. Musk claimed he wanted to acquire Twitter to enable free speech. Upon acquiring Twitter, Musk reduced its workforce by half and welcomed back many divisive figures who had been removed from the platform. Consequently,
hate speech increased
and half of Twitter's top advertisers abandoned it.
"I wonder whether or not anyone ever asked Barack Obama and John Key if they met because they were of similar
age."
New Zealand Prime Minister
Jacinda Ardern
gave this response to a misogynistic question during a joint press conference with Finnish Prime Minister
Sanna Marin
. This was similar to the chauvinistic vitriol Marin faced when a video of her partying was leaked.
"We need democracy, rule of law and freedom of
expression."
Chinese people took to the streets, protesting against restrictive Covid-19 lockdowns. China's harsh restrictions during the last three years
led to unrest
across the country. Public anger has resulted in a rare reversal by the government, which has finally
eased restrictions
.
Here's hoping that we make 2023 smarter, safer and kinder.
Samir Nazareth has worked in the development sector and writes on sociopolitical and environmental issues