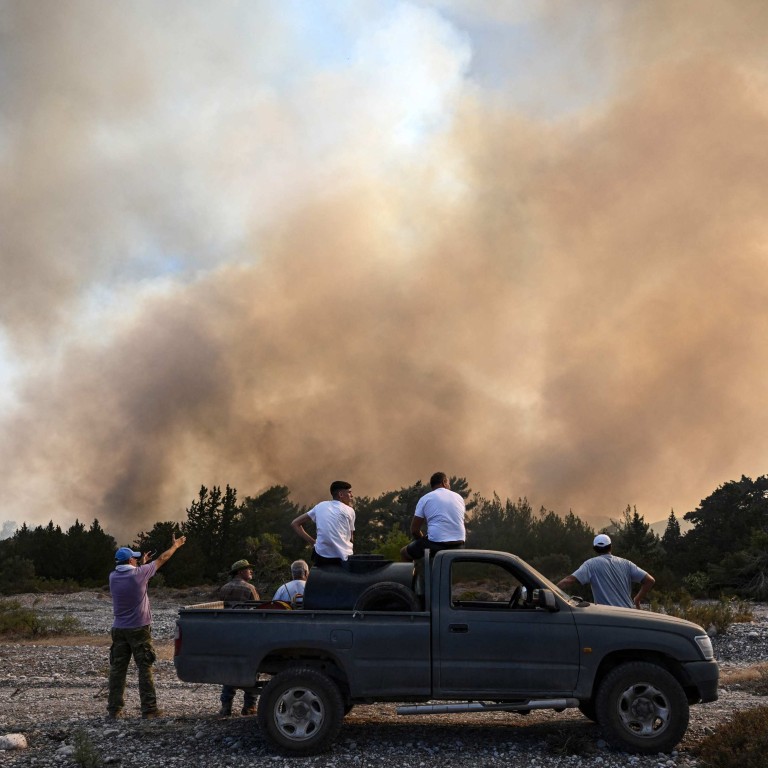 Opinion
Outside In
by David Dodwell
Outside In
by David Dodwell
The cost of living in a world getting rapidly hotter? It's a killer
Heat is a silent killer and the true cost of rising temperatures, from losses in work productivity and crop yields, climate migration and weather disruptions, is still being reckoned
Heat is killing us – and the economy too. This was the headline on an Atlantic Council report, which writes: "Heat is killing and injuring many Americans while striking the country at the core of its economic machine, with serious consequences for workers, businesses and local governments."
Heat, it declared, was "the theme of this American summer". But "this" was 2021 and we can be forgiven a sense of déjà vu as the
summer of 2023
swelters on. In a groundbreaking study of the economic losses from the searing heat that used to happen once in 100 years but now seems to traumatise us
every summer
, the council estimated that losses in the United States would amount to US$100 billion a year, and rise fivefold by 2050.
Yet because "heat often destroys quietly", the impact of a hotter world is overlooked. The report added: "Though
heat kills
more Americans annually than any other natural disaster, it does so without the drama of a hurricane ripping the roof off a house."
Two years later, in what threatens to be the most torrid summer recorded, the harm of extreme heat is arguably being reported more noisily. But the impact is so comprehensive and globally dispersed that we still have only the most fragmented picture of the Armageddon that global warming is unleashing.
When we learn that Canada still had more than 650 wildfires out of control on July 24, with over 11 million hectares destroyed so far this year, the economic ramifications are staggering.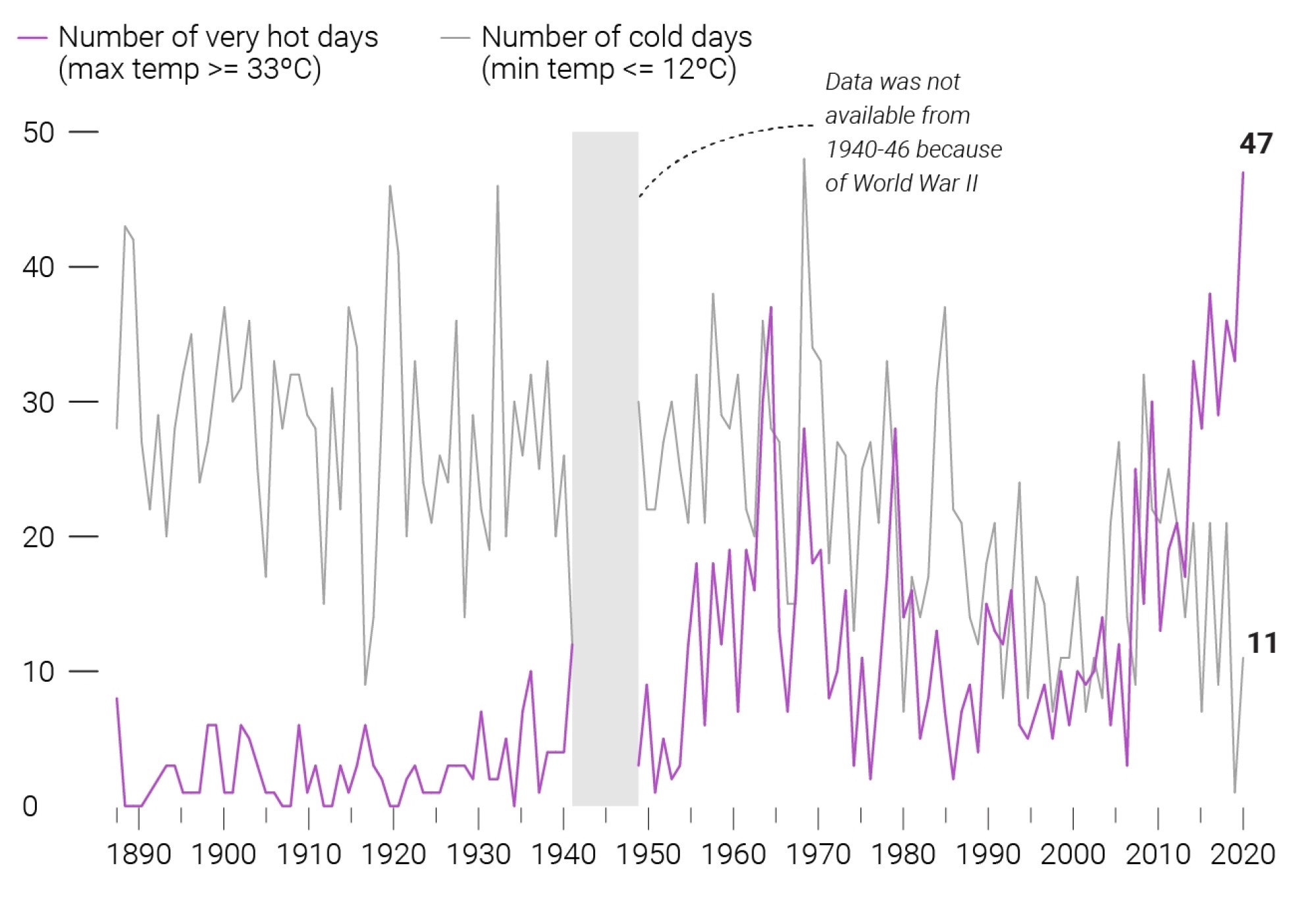 Such physical costs can in due course be calculated, but the extent of harm from our searing summers is never properly calibrated. On July 15 and 16 alone, heat warning advisories in the US covered over 100 million people. What costs arose from this disruption?
The 32 million outdoor workers in the US – mostly in agriculture or construction – have been severely affected by temperatures of over 40 degrees Celsius in many states. Productivity losses have been huge as staff worked shorter hours, if at all. Wage losses and the impact on government revenues may never be fully captured.
Other harm from extreme heat is even more difficult to compute. As the Atlantic Council explains, heat slows us all down and makes it harder to think clearly, and "workers across industries are already getting hurt more, producing less and earning less, all because of the simple fact of how hot it is outside".
A 2019 International Labour Organization study calculated that heat stress affected over 1 billion agricultural workers worldwide, and 66 million in the textile sector, mostly in developing economies. By 2030, it estimated, heat-related productivity losses would be equivalent to 80 million full-time jobs, with financial losses of US$2.4 billion.
A study in Science Advances last October calculated that between 1992 and 2013, the global economic cost of extreme weather likely amounted to between US$5 trillion and US$29.5 trillion. Difficulties obtaining data from the world's hottest and lowest-income regions contributed to the uncertainty.
The European Environmental Agency calculates that extreme weather related to climate change has cost the region over €145 billion (US$160 billion) in direct economic losses over the past decade, having risen steadily by about 2 per cent a year.
Over the last four decades, the worst-hit countries have been Germany, France, Italy and Spain. Wildfires may be dramatic but they make up a small percentage of Europe's economic losses from extreme weather – floods account for nearly half and storms about a third.
Heat-related harm is also of increasing concern in the farming sector, where the livelihoods of entire communities are in jeopardy as
crop yields wilt
. The Atlantic Council study says earnings from US corn could fall by US$1.7 billion annually by 2030. Earnings from wheat, soybeans and cotton are also expected to fall, closing farms, putting up prices and imperilling national food security.
The UN's Food and Agriculture Organization has charted similar farming challenges worldwide, in particular focusing on sub-Saharan Africa and South Asia. As drought conditions spread and persist, the World Bank's 2021 Groundswell report predicts a surge in "
climate migration
" of up to 216 million people by 2050.
Migration flows from Africa into Europe, and from South America into the US, already serious, will get steadily worse, with huge, unmeasured, social and economic costs.
Even more alarming costs from an increasingly hot world, also unmeasurable, are starting to concern scientists as carbon dioxide emissions continue to rise.
We are talking about
melting ice caps
, marine heatwaves (sea surface temperatures off Florida recently rose past 38 degrees), disruption of the jet stream in the upper atmosphere, and even a collapse of the warm Gulf Stream, an ocean current that for thousands of years has flowed from the equator across the Atlantic to keep temperate Europe warm. Such changes would be globally catastrophic.
It is an ill wind that blows no one any good. Worldwide heating may be just such an ill wind – a quiet killer but no less deadly.
David Dodwell is CEO of the trade policy and international relations consultancy Strategic Access, focused on developments and challenges facing the Asia-Pacific over the past four decades