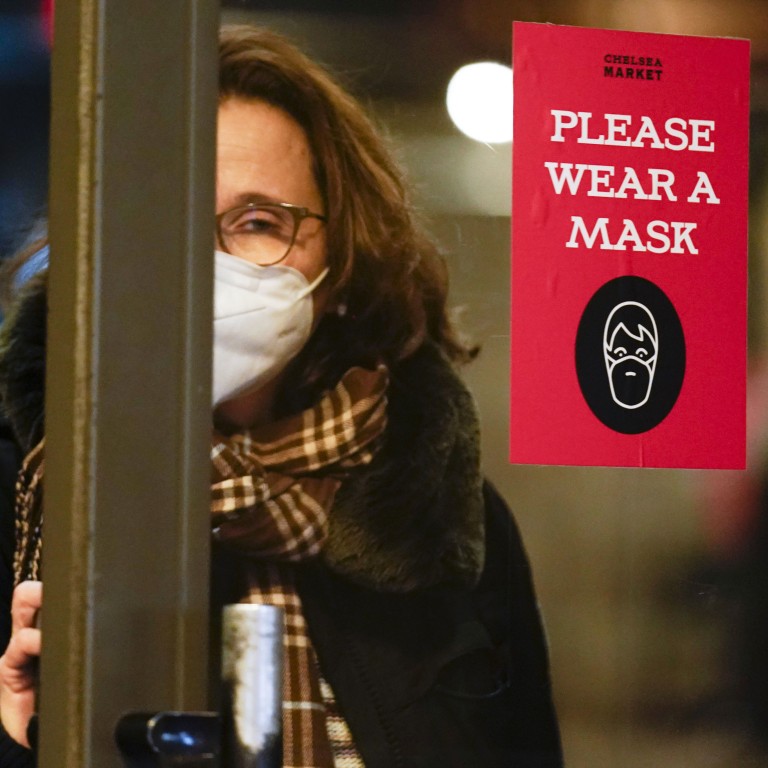 Opinion
Outside In
by David Dodwell
Outside In
by David Dodwell
Elusive UN pandemic treaty points to dangerous Covid amnesia
Eagerness to move on from the death and destruction of the pandemic is understandable but also risks keeping us from learning necessary lessons
Failure to make urgently needed reforms would be a tragedy for which the world would pay a terrible price for a second time
When Johns Hopkins University stopped its Covid tracker in March, the toll of Covid-19 cases stood at 676,609,955. Reported global deaths were frozen at 6,881,955. The World Health Organization (WHO) tracker is still active and reporting on average 24,000 formally recorded cases a day, with total cases now at 770 million and deaths at just under 7 million.
In short, Covid-19 remains alive and well, killing thousands of people daily despite a sort of "Covid amnesia" setting in among many communities worldwide as we try to rebuild our lives. Many cases and deaths go unrecorded now that testing has stopped, but the silent threat has been great enough for health authorities in countries such as the UK to ask people in vulnerable groups to get
a booster vaccine
.
This amnesia is perhaps natural as we come to terms with the grief and the loss both in lives and livelihoods. But this amnesia is also dangerous because it makes it harder to focus on the lessons we need to learn and increases the likelihood we will suffer similar tragic losses when the inevitable next pandemic sneaks up on us.
Second was the imperative to ensure science drives the response.
Then there was the need for more funds. As the WHO's Global Health Security Index makes clear, how can we be adequately prepared when 70 per cent of countries have insufficient healthcare capacity and 155 out of 195 countries have not allocated funds to address epidemic threats?
Finally, there is the need for more powers for the WHO and for an overseeing specialist body with the authority to crack the whip to ensure cooperation and compliance.
It was clear from the outset that forging such an ambitious, legally binding global agreement would be challenging even in the best of times. The fact we are currently bedevilled by deep geopolitical divisions and distracted by other imperatives such as global warming and Russia's invasion of Ukraine has aroused anxiety that the World Health Assembly will be unable to deliver. As Columbia University's Nina Schwalbe wrote: "The sense of urgency that gripped nations to be better prepared in future has been replaced by complacency."
The British Medical Journal complains that the pandemic treaty "is being watered down and stripped of the key stipulations needed to prevent another global health disaster" with wishy-washy language being added in their place. In place of firm commitments, countries are being "encouraged" and asked to commit "as appropriate" or to "recognise the importance" of new practices. Jesse Bump at the Harvard TH Chan School of Public Health said: "Nations are not serious, and it shows in this draft."
At the European Council on Foreign Relations, Anthony Dworkin shared these concerns: "The apparent lack of political coordination, disagreements over the proper role and authority of the WHO and the limited resources that have been made available all suggest that a comprehensive new settlement for pandemic preparedness may be elusive."
It might be too early to throw in the towel on a treaty. But in some respects, the quest for a formal binding treaty might be a quest for the perfect that is proving to be an enemy of the good. Treaty or no treaty, international cooperation, transparency and a unified approach is self-evidently essential. None of us are safe unless all of us are safe.
Science must be allowed to lead the way. Amnesia or no amnesia, large amounts of pre-emptive investment are needed. We have all learned a comparatively short menu of simple actions that would slow the spread of a disease, including masks, avoiding crowded places, intelligently targeted testing and contact tracing. We also know that blame games only harm us and help the virus.
Failure to learn the necessary lessons would be a tragedy for which we will pay a terrible price for a second time. Next week's pandemic preparedness meeting will provide strong signals on whether we are poised to forget or ignore the lessons of our terrible recent pandemic history.
David Dodwell is CEO of the trade policy and international relations consultancy Strategic Access, focused on developments and challenges facing the Asia-Pacific over the past four decades