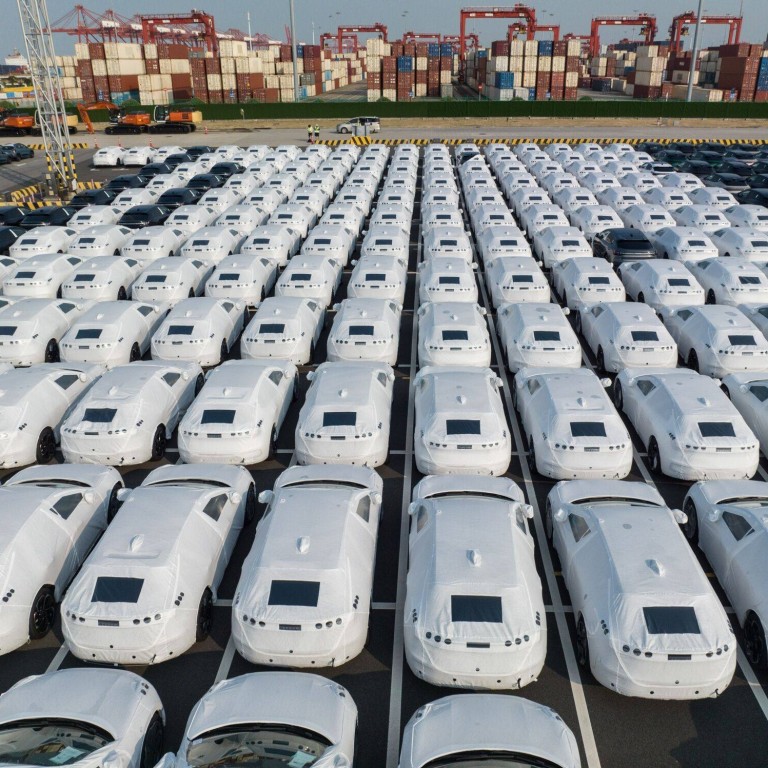 Opinion
Inside Out
by David Dodwell
Inside Out
by David Dodwell
As Europe seeks to 'de-risk' from China, it only has itself to blame for falling behind
Instead of lashing out at China for investing massively in electric vehicles and clean power, the EU should ask itself why it is so far behind in its own energy transition
China's competitive lead is the natural result of long-term planning and a large economy, not protectionism and subversive export policies
As Valdis Dombrovskis, Europe's trade commissioner, rolls up his sleeves for four days of
trade haggling
with his Chinese counterparts this week, probably railing against the size of China's trade surplus and
threatening tariffs
on its electric vehicles – which some believe amount to an existential threat to Europe's car industry – he might do well to ponder a few facts.
First, since China accounts for just under 30 per cent of global manufacturing output, driven first and foremost by the powerful demand generated by its 1.4 billion consumers, there is not an economy in the world that won't have to wrestle with fierce, substantial and potentially irreversible competition from Chinese companies.
No one bothers much about China's near-monopoly in exports such as clothing, shoes, watches, home appliances, air conditioners, hardware products or adult sex products. But there is a legitimate conversation to be had about certain sensitive product dependencies that threaten every country's economic, health or military security. However, these might be better tackled in a multilateral context.
Second, according to the Australian Strategic Policy Institute's critical technology tracker, China is a world leader in 37 of 44 critical technologies that underpin competitiveness in the industries of the future.
If you want to regard this as a problem, then it sits not among China's exporters but in its education system and the fact that it produces so many scientists and engineers. It is far more than just a European Union problem, and should probably be addressed to countries' education ministers.
China's full-on commitment to the electrification of the power and transport sectors also has very deep roots, creating for Europe a problem that will not be resolved in a year, or even a decade. China's "conversion" to electrification reportedly received a big boost from Wan Gang, a former engineer with Audi in Germany who became China's minister of science and technology in 2007, and championed the focus on electric vehicles and a clean energy transition.
As global alarm rises with global warming, many would argue that state-directed support for this urgently needed transition can only be a good thing – and that we would not be in this climate pickle if governments in the West had done likewise 15 years ago.
As the EU seeks to "de-risk" its heavy reliance on imports from China, one might ask if it might not have been more useful to have "de-risked" internally a decade or more ago, by committing resources to a timely transition away from fossil fuels.
Sadly, that question is a matter of spilled milk, especially among European politicians wrestling through a pandemic-triggered downturn, and a fear of job losses across Europe's single most important sector: the car industry, which accounts for more than 6 per cent of the region's jobs.
The competitive threat from so many Chinese manufacturers in so many sectors is only likely to grow, not as a result of Chinese protectionism and subversive export policies, but because of the intrinsic competitive advantage of a market that is so large and so focused on carefully targeted long-term planning. Faced with all this, the EU has so far opted to lash out against subsidies.
It is open to question whether such an approach will do more harm than good as the law of unintended consequences plays out.
David Dodwell is CEO of the trade policy and international relations consultancy Strategic Access, focused on developments and challenges facing the Asia-Pacific over the past four decades