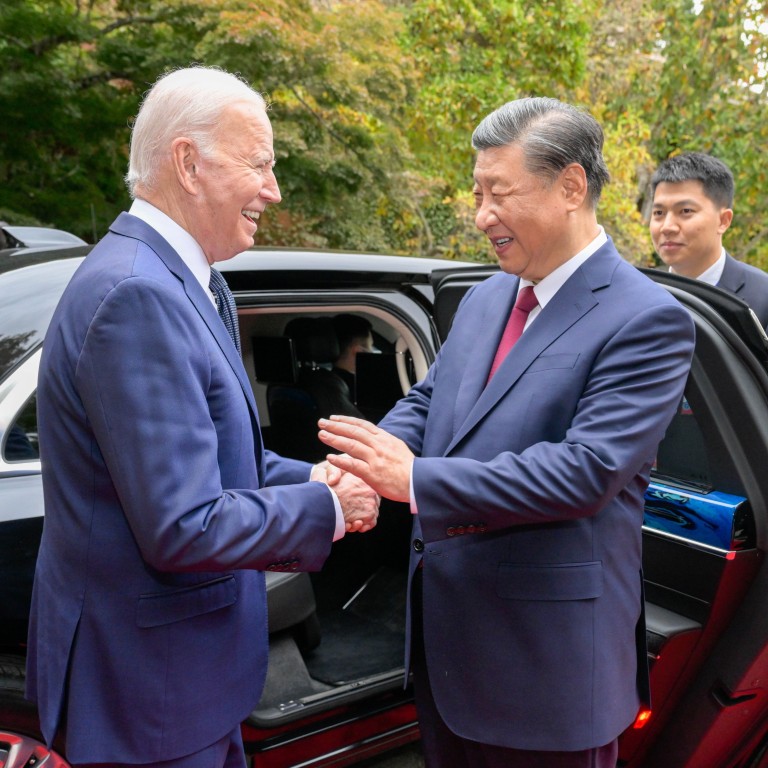 Biden-Xi summit clears the low bar set for US-China relations
The latest summit was an improvement on last year's meeting, in that it made progress on US-China military-to-military communications
However, deep questions remain about the contours of the Sino-American conflict, especially concerning the economic, trade and technology issues that precipitated it
"A Better Biden-Xi Summit?" was the title of my
commentary
last month
, and the emphasis was on the question mark. With good reason:
last year's summit in Bali
was a flop. Owing to poor preparation and an overemphasis on slogans (setting a "floor" for the troubled US-China relationship), any effort to ease tensions was quickly scuttled by the
US downing of a Chinese surveillance balloon
in February. There were no guarantees that the meeting in San Francisco would be any better.
The good news is that the San Francisco summit was indeed an improvement on last year's meeting. Above all, both sides took the preparations far more seriously this time. It wasn't just the high-level diplomatic engagement that resumed in the summer, with visits to Beijing by US Secretary of State
Antony Blinken
, US Treasury Secretary
Janet Yellen
, US Secretary of Commerce
Gina Raimondo
and climate envoy
John Kerry
. Equally important was identifying in advance the key issues on which the two leaders could cooperate and eventually agree.
I wrote my last commentary in part to offer a framework by which the San Francisco summit could be assessed. My tentative day-after verdict is based on a careful comparison of the official readouts from both sides, US President Joe Biden's post-summit
press conference
, Chinese President Xi Jinping's speech to a group of US business leaders at a
dinner in San Francisco
, and the in-depth reporting of major media outlets.
Unsurprisingly, at least according to my template, most of the progress was made on fairly obvious deliverables, or what I called "low-hanging fruit". Two areas stand out:
resumption of military-to-military communications
and joint efforts to collaborate on the fentanyl crisis.
With tensions in the Taiwan Strait and the South China Sea showing no signs of abating, neither side could afford the risk of another military communications blackout like the one that occurred during the balloon fiasco. As responsible superpowers, there was no choice other than to re-establish regular dialogue between the two defence departments.
And the US
fentanyl crisis
speaks for itself, as synthetic-opioid overdoses are one of the leading causes of death for Americans aged 18 to 45; that brought the Chinese supply chain of fentanyl's precursor chemicals into sharp focus.
Other, less consequential low-hanging fruit were also plucked. In addition to a joint commitment to increase direct air flights next year and a joint recognition of the need to expand cultural, sports and business exchanges, Xi said that China is ready to invite 50,000 young Americans to the country on exchange and study programmes over the next five years.
Moreover,
Xi's announcement
that China was ready to continue its cooperation with the US on panda conservation was a pleasant surprise; following the recent departure of three pandas from Washington, this obviously struck a sentimental chord with many animal-loving Americans, including yours truly.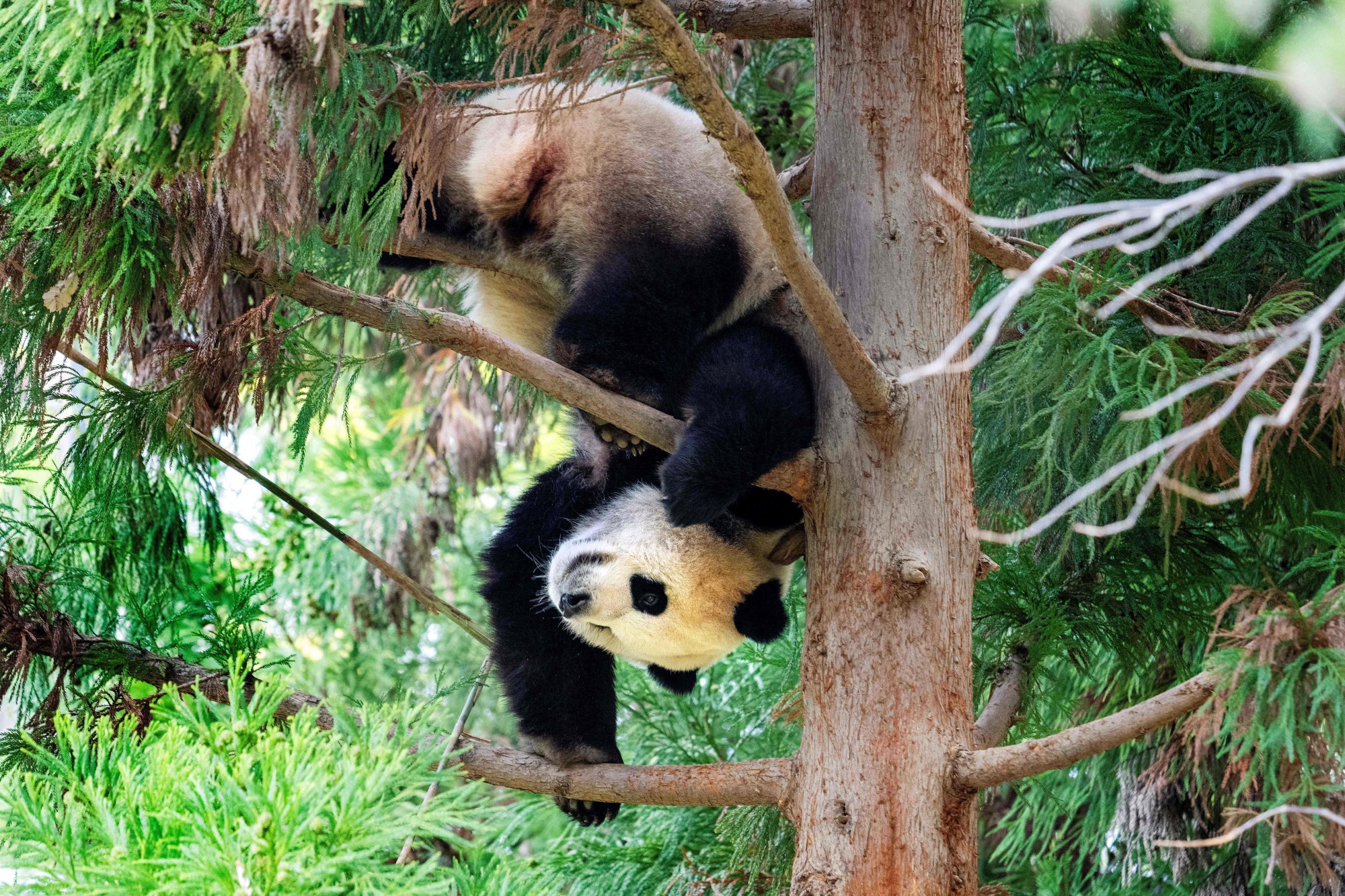 In my latest book, Accidental Conflict, I focused on the importance of finding common ground on which to re-establish trust. A shared agenda has been sorely missing in this era of Sino-American conflict escalation. While there is no simple recipe for dispelling mutual suspicion, especially after the animosity of the past five-and-a-half years, picking the low-hanging fruit represents important baby steps on the path to conflict resolution.
I wish I could say the same for the other two categories of conflict resolution addressed in my previous commentary: the existential threats (climate change and global health) that both countries face and improvements in the architecture of engagement. The only notable exception was the so-called
Sunnylands agreement
, reached on the eve of the San Francisco summit, which promises to establish a new working group aimed at advancing climate cooperation ahead of the upcoming United Nations Climate Change Conference
(COP28) in Dubai
.
By contrast, there was no meaningful breakthrough on artificial-intelligence governance, other than an agreement on the need for bilateral talks to reduce the risks from advanced AI systems. Nor were there any breakthroughs on cybersecurity, human rights or territorial frictions – all issues where the two superpowers have a long history of talking past each other.
On the architecture of engagement, it was all about diplomacy and very little about shifting to an institutionalised model for deepening and perpetuating ties. With diplomats on both sides driving the meeting, this was hardly a surprising outcome. But in view of last year's failed summit in Bali, it leaves me unsettled.
While I credit skilled diplomacy for sparking the shift towards re-engagement, collaboration and trust-building, those skills do not guarantee a resilient relationship that can withstand unexpected turbulence. This year, it was China's surveillance balloon – who knows what could come next?
In this era of politically constrained, thin-skinned leaders, I
continue to believe
that solving disputes between the two superpowers requires more than personalised diplomacy. The case for institutionalisation remains compelling as a complement to diplomatic conflict resolution. Although it didn't make the cut in San Francisco, a
US-China secretariat
remains my preferred option for augmenting the tools needed to defuse conflicts and repair the bilateral relationship.
Yes, the San Francisco summit cleared the low bar set by Bali. But deep questions remain about the contours of the Sino-American conflict, especially concerning the economic, trade and technology issues that precipitated it. These issues were given surprisingly scant attention in the readouts of the four-hour summit. In the end, it was far easier for Biden and Xi to pick the low-hanging fruit.
Stephen S. Roach, a faculty member at Yale University and former chairman of Morgan Stanley Asia, is the author of Unbalanced: The Codependency of America and China and Accidental Conflict: America, China, and the Clash of False Narratives. Copyright:
Project Syndicate