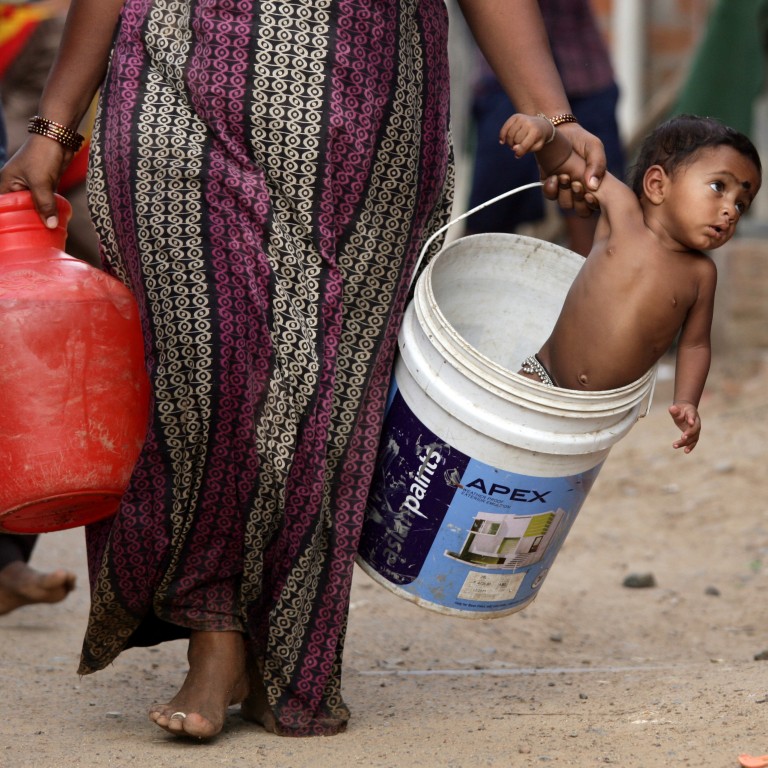 China's population is shrinking while India's is growing, but both economies face demographic woes
China is facing productivity challenges with an ageing population and shrinking workforce, while India risks missing its demographic dividend as its growing population overwhelms economic planning
India and China, the world's two most populous countries with more than 1.4 billion people each, are facing rapid demographic changes in the coming decades that threaten their hard-earned economic progress.
China faces a
shrinking, ageing population
that will dampen its economic productivity while India's challenges are the opposite – its population growth, much of it among the poor, uneducated and malnourished, will put increasing pressure on society and the state.
As the world's largest democracy, India is projected to overtake China as the world's
most populous country
next year, according to the latest annual UN World Population Prospects. Just three years ago, the UN projection was for India to overtake China around 2027. By 2050, China's population is expected to have fallen to about 1.32 billion while India's will have hit 1.67 billion.
Researchers expect that, by around 2080, the number of elderly people in China will surpass those of working age. Defined as those aged from 15-64, this working-age population is expected to fall by 1.73 per cent annually.
In contrast to China's underpopulation worries, India faces the challenges of overpopulation – what should be a demographic dividend is looking more like a demographic nightmare at present.
Indeed, India's population has grown beyond its capacity, presenting a major obstacle to economic planning and development. This overpopulation is putting pressure on infrastructure, resulting in poverty, unemployment, food shortages, a low quality of life, increased costs, social problems and a huge burden of unproductive consumers.
Many legislators have tabled private bills on population control but none has been passed. This is a society that still bears the scars of the 1970s sterilisation campaigns.
India has a sizeable working-age population, giving it the potential to become the next growth superpower, but it will need to work hard to raise the country's standard of living to fully benefit from this demographic windfall.
If an atmosphere can be developed to foster education, training and job creation for the millions of young Indians about to enter the workforce, India will have a major economic opportunity. With the working-age population set to tip over the 1 billion mark in the next 15 years, India will have the world's largest workforce.
Outside the West, China undoubtedly possesses the best physical infrastructure, underlining its status as an economic power. India, for all its ambitions, is still a developing nation but it has a genuine chance here; by boosting investments and infrastructure, India can still grow.
Kavitha Yarlagadda is an independent writer based in Hyderabad, India