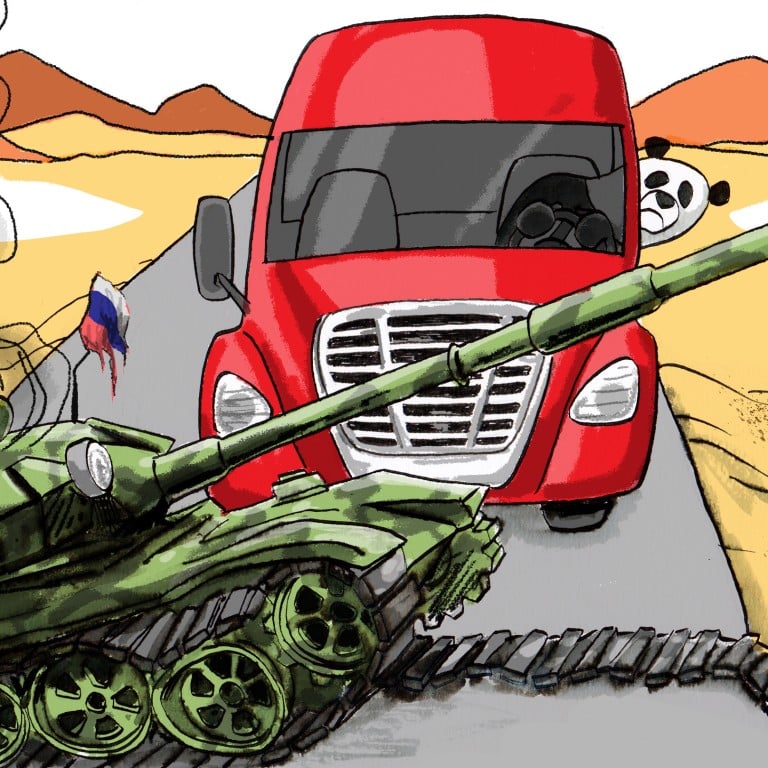 A weakened Russia leaves China with security gaps in Central Asia and the Caucasus
Russia's Ukraine war failures, 'imperial' image and the growing unrest in Central Asia suggest it is no longer a security asset for China or the Belt and Road Initiative
With others ready to project influence in the region, China may have to take responsibility for security in the former Soviet space
Russia also seems unable to counter security threats along its southern and eastern borders, and the Russian-led Collective Security Treaty Organisation (CSTO) is proving unfit for the task. Take recent
clashes on the Tajik-Kyrgyz border
, which has claimed about 100 lives. Both countries are CSTO members but the Kremlin has failed to prevent the crisis.
Instability from territorial disputes is not the only problem China has to deal with in Central Asia.
Terrorist threats
from Islamic State Khorasan (Isis-K), the Afghan branch of Isis, and separatist outbursts in Uzbekistan's Karakalpakstan and Tajikistan's Gorno-Badakhshan autonomous regions also have the potential to destabilise China's belt and road projects.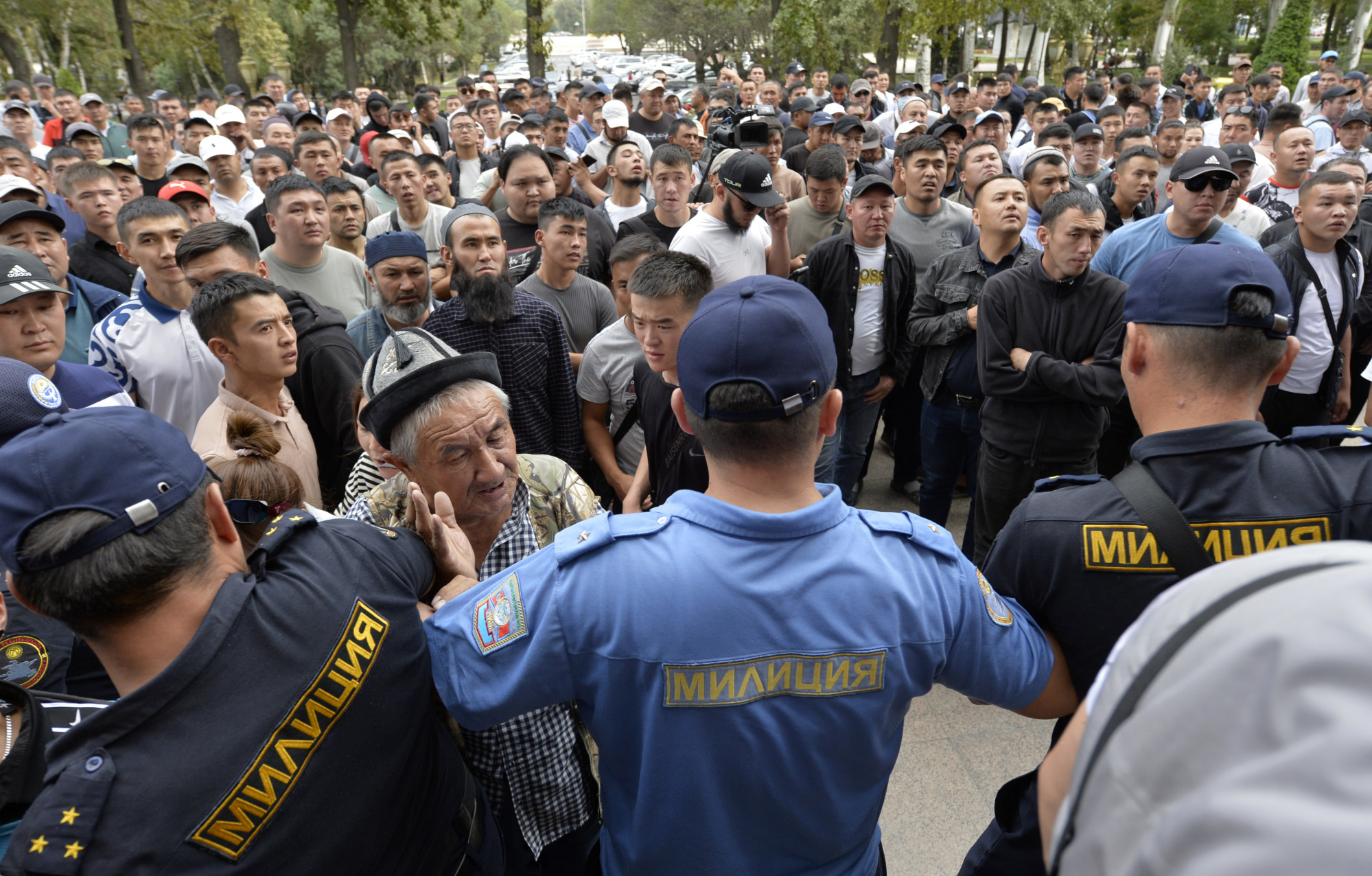 Russian President Vladimir Putin's
call-up of reservists
and his support for
sham referendums
in Ukraine's occupied territories are a sign that he is in trouble, faced with Kiev's military advances and Western sanctions. Simply put, Russia lacks sufficient human resources and military hardware to police its post-Soviet "near-abroad".
In its anti-Western relationship with China, Russia is evidently the junior partner. Now, the aggression of Ukraine is undermining its traditional influence in Central Asia and the Caucasus. The Kremlin's role as a security provider in the region has also been dented by its "imperial" image, with local elites fearing that they will be Moscow's next target after Ukraine.
With similarities to the Ukraine issue, Putin said in 2014 that the state of Kazakhstan was an
artificial creation
of former Kazakh strongman Nursultan Nazarbayev. According to Putin, the former Soviet republic is actually part of the "Russian world" – there are 3.5 million ethnic Russians in Kazakhstan.
For his part, during his recent visit to
Kazakhstan and Uzbekistan
, Xi made it clear that China would not tolerate geopolitical revisionism on its doorstep. In Nur-Sultan, the Kazakh capital previously known as Astana, he said that China highly valued its relations with Kazakhstan, and firmly supported Kazakhstan in safeguarding national independence, sovereignty and territorial integrity.
Xi had similar words for Kyrgyzstan and Tajikistan when, in mid-September, he met their leaders on the sidelines of the
Shanghai Cooperation Organisation
(SCO) summit in Uzbekistan. Furthermore, with his Uzbek counterpart Shavkat Mirziyoyev, the Chinese president signalled the importance of "peace and stability in Central Asia".
China has never recognised Russia's
annexation of Crimea in 2014
nor the independence of the pro-Russian separatist republics of
Donetsk and Luhansk
, proclaimed on the eve of the start of the Ukraine invasion in February. The same goes for the Russian-backed separatist entities of South Ossetia and Abkhazia in Georgia, and
Transnistria
, a separatist chunk of Moldova.
China is also likely to reject Russia's new territorial "acquisitions" after the referendums in September in Ukraine's Donetsk, Luhansk, Kherson and Zaporizhzhya regions. China cannot do otherwise as it claims to fight domestic "separatism" in
Taiwan
,
Xinjiang
(by Uygurs and other Turkic minorities),
Tibet
and
Inner Mongolia
.
Geopolitics does not like power vacuums and if China is not able or willing to replace Russia, others such as the United States, Türkiye and even the European Union and India, will find loopholes to project some form of influence in Central Asia.
This is already materialising in the Caucasus, an area the Chinese see as a strategic gateway to Europe. At the SCO meeting in Uzbekistan, Xi expressed to Azerbaijani President Ilham Aliyev "confidence that the Belt and Road cooperation between China and Azerbaijan enjoys broad prospects". But Armenia is again battling with Azerbaijan over the separatist region of Nagorno-Karabakh. A fragile ceasefire is in place, but only after a mediation by the United States.
Russia is struggling to rein in the Armenians and Azerbaijanis, and it remains to be seen how far China is willing to go to preserve one of its precious belt and road corridors.
Geopolitical outsourcing is no longer an option for Beijing, even if this means the risk of strategic overstretch in case of a crisis with Taiwan (and the US). Alone or with the contribution of SCO partners, if China wants to be a great power, it cannot avoid taking responsibility for security in the former Soviet space.
Emanuele Scimia is an independent journalist and foreign affairs analyst