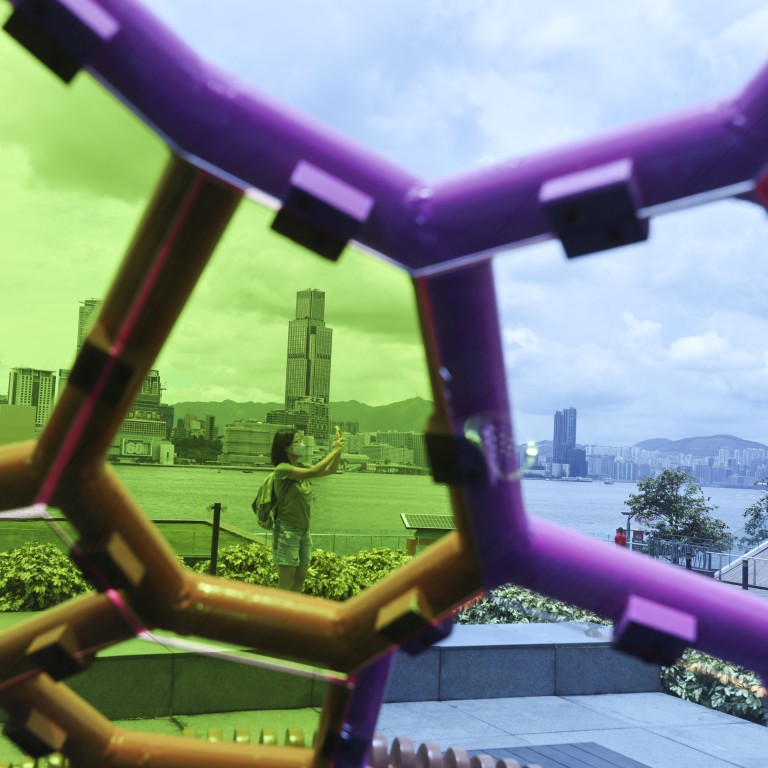 Opinion
Outside In
by David Dodwell
Outside In
by David Dodwell
'Death of Hong Kong' predictions were wrong in 1997 and are still off the mark today
Western media eager to call time on Hong Kong in 1997 focused solely on the city's political prospects and ignored its economic strength
Although Hong Kong has retained its edge over the past 25 years, a doomsday narrative persists, one that the incoming administration must work hard to quell
I have always believed that Michael Enright, Edith Scott and I were both politically and economically courageous – and perhaps foolhardy – to publish
The Hong Kong Advantage
just a couple of months before the
1997 return
to Chinese sovereignty.
As we walked through the hallowed corridors of Government House a quarter of a century ago to introduce the book to outgoing governor
Chris Patten
, our narrative was seriously at odds with the international media and academic consensus at the time that the death of Hong Kong was upon us. We received a polite, interested, but sceptical reception; time would soon tell whether we were right or not – and either way, this was not going to be Patten's problem.
Our core thesis was that "the Hong Kong we read about in the Western press often bore limited resemblance to the Hong Kong that we have come to know … widely discussed but not widely understood", that the Western narrative was obsessively focused on the politics of the transition, and that any analysis that failed to take economic factors into account was doomed to misinterpret Hong Kong's future prospects. As we noted, "ignoring the economic story is to miss the political story as well".
Our economic analysis revealed a "Hong Kong advantage" – a unique combination of economic strengths that made Hong Kong immensely more resilient than most commentators appreciated. While the transition was unprecedented and intrinsically challenging, "Hong Kong's economy and its industries are likely to be able to ride out even relatively substantial storms".
We saw a unique location that was performing an indispensable role both
for China
and for businesses around the world that wanted to build links with it. We saw a unique balance between government and business, local and overseas enterprises, and managerial and entrepreneurial strengths.
We examined an array of fiercely competitive industries specialising in light manufacturing, transport and logistics, tourism, infrastructure and real estate, business and financial services, and communications and media. We traced an array of unique roles: a capital base for tens of millions of overseas Chinese; a magnet for mainland investment; and a developer of dispersed manufacturing practices that were both driving, and benefiting from, globalisation.
We concluded that Hong Kong's "complex web of advantages" would be difficult, if not impossible, to duplicate, and that it would equip the Hong Kong community to manage the 1997 transition much more robustly than pundits recognised.
While Hong Kong has been humbled by numerous setbacks since 1997, few were anticipated, and few can be blamed on Beijing. The Asian financial crash, avian flu and the dot-com crash: none of these challenges were of Beijing's making.
So, revisiting the conclusions of our Hong Kong Advantage book, were we wrong after all? Have Hong Kong's "complex web of advantages" been unravelled by weak leadership and deep political division, an erosion of local self-confidence, rising self-assurance among mainland businesses which today dominate our financial and equity markets, perceptions of clumsy intervention from Beijing, and an exodus of international businesses?
Back in 1997, we wrote: "Those who have bet against Hong Kong in the past have lost". My bet today is that they will still lose, but a sorry story of inept leadership over the past 25 years has kept alive a doom-mongers narrative that was wrong in 1997 and ought still to be wrong today. It is Lee's job from July 1 to prove it so.
David Dodwell researches and writes about global, regional and Hong Kong challenges from a Hong Kong point of view