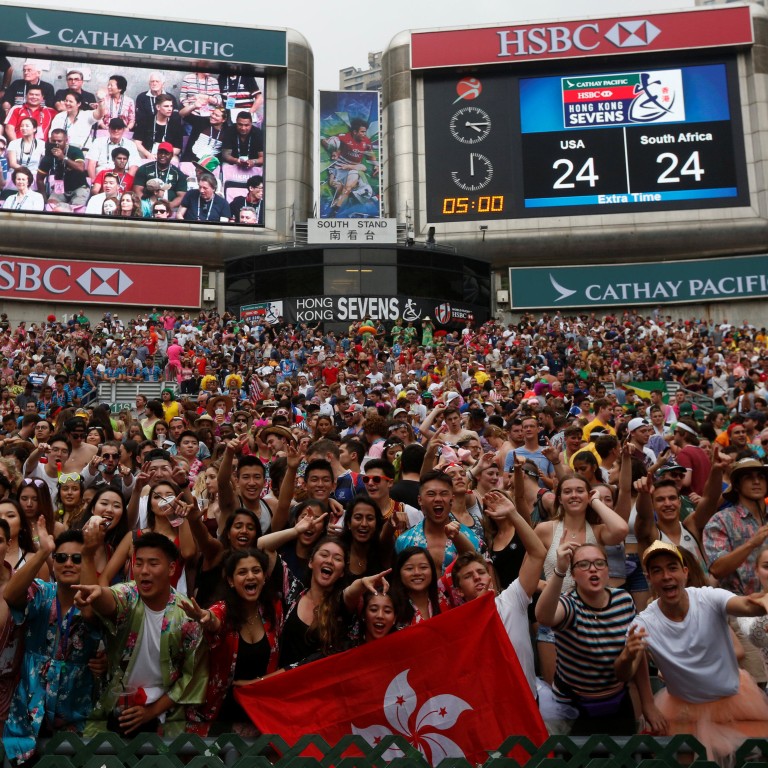 Opinion
Outside In
by David Dodwell
Outside In
by David Dodwell
Hong Kong needs to bring back international sporting events quickly, and find its mojo again
Sports is big business so it is vital for Hong Kong's economy to show the world we still have the flair to make sporting events, and others, special
Reopening venues and sporting activities will also help our athletes regain their potential and restore public health
As tickets for the long-awaited
Hong Kong Sevens
went on sale this week, our hermit city creaked open its doors to the world for the first time in three years. Do we still have the flair to organise what, for the past four decades, has been one of the world's best sporting parties? And how many from overseas will bother to come?
As Hong Kong's travel-hungry families celebrate the government's nervous steps towards opening up, there are still many events – in particular sporting ones – that remain on hold.
Who knows how long it will take to resume inviting the world to our renowned Lunar New Year fireworks displays spanning the harbour, our world-leading trade fairs and exhibitions, or even more modest celebrations like
Clockenflap
. The sooner we reopen for business, the better.
In our determination to exterminate the many variants of Covid-19, we appear to have lost the knack of organising world-leading events. More seriously, we appear to have forgotten what a powerful contribution such events have made to our economy and people's livelihoods.
As we shunned international events and the millions of high-spending visitors they bring, and
shuttered our economy
to international business, cities across the world have only been too happy to fill the breach.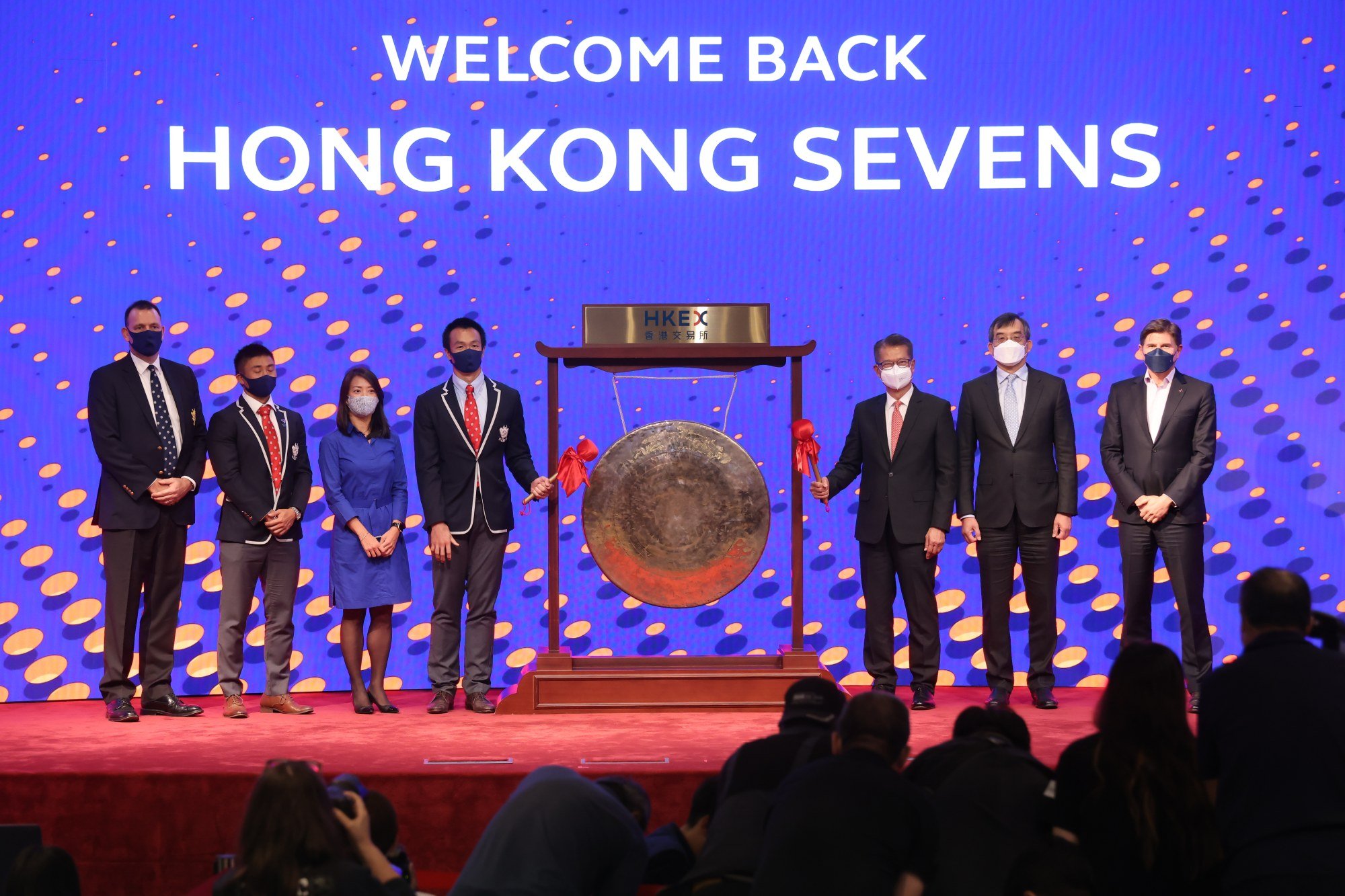 They appreciated more clearly the economic value of attracting international events, and are likely to fight hard to keep them. Whether, or how soon, we manage to bring these events back – and to breathe into them the fire that made Hong Kong such an attractive location – only time will tell.
It took a bizarre press release this week from the World Trade Organization to remind me of what we are missing, and how urgently we need to make amends. There was WTO director general Ngozi Okonjo-Iweala, shaking hands with Fifa president Gianni Infantino, less than two months before the
Qatar World Cup
.
They were not sharing tips on the coming games but a memorandum of understanding to 2027 that "seeks to foster synergies in relation to the economic dimension of sport". In short, the WTO is formally recognising the importance of sports in international trade.
And no, they are not planning to explore the millions of dollars in
transfer fees
spent on the cross-border trading of sought-after footballers.
Their interest is more down to earth: the global trade in sportswear, footwear and sports equipment; the training and recruitment of sports professionals, from the athletes themselves to the coaches and physiotherapists, sports nutritionists and event insurers; the building of venues; the international tourism driven by sport; the value of sports sponsorship; and the billions of dollars in "invisible trade" spent on broadcasting rights.
The WTO was also interested in sport's role in empowering women, and how impoverished cotton-exporting nations such as Burkina Faso, Benin, Chad and Mali might engineer a bigger role in global supply chains for cotton sports kit.
The true size of the global sports economy is hard to pin down, not just because of the pandemic's impact, but also because the only people regularly collating data are trade consultancies selling research. But be sure: sports is huge business.
A University of West Indies study quoted Kearney research that estimated the sports apparel market back in 2014 at US$310 billion, sporting events revenues at US$80 billion, construction of sports venues and infrastructure at US$200 billion and sporting club revenues at US$105 billion. The university's research team combined sports tourism, venues, products, research and medical services for a "big picture" total of US$1.3 trillion.
Since then, the pandemic has laid waste to much of the sports industry worldwide, with iconic events like the Olympics organised in massively stifled circumstances, and most spectator sports played in empty stadiums.
Despite this, consultants Research and Markets, in a report this year, estimated the global sports market last year recovered to nearly US$355 billion, and predicted growth to US$501 billion this year and just under US$708 billion in 2026.
While Hong Kong is not renowned globally as a sports-obsessed community, sports and related activities still amounted to HK$51 billion (US$6.5 billion) in 2020, and employed over 75,000 people. That was sharply down from the pre-pandemic peak of 83,000 people, but still makes the sports economy important.
So it is vital that Hong Kong resumes international sporting (and other event) activity as speedily as possible – not just for the revenues and business it will restore, but for two other key reasons. First, we need to remind the world that we retain that rare and charismatic vitality that makes events held here special.
Second, we need it, quite literally, to restore our physical health. A report led by Huw Wiltshire at the Cardiff Metropolitan University and supported by academics from Hong Kong's Baptist University has not only tracked the significant financial losses in the sports sector because of Covid-19, but also the
negative impact
on the health and sporting performance of athletes.
"The pandemic has created financial burdens for sport providers and the media. Covid-19 has also impacted individual athletes' potential to generate revenue and provide for their families," Wiltshire wrote. Not only that: "Closure of venues and facilities has contributed to the decline in health of the general population." Which is surely yet another compelling reason to get our borders open and busy.
David Dodwell is CEO of the trade policy and international relations consultancy Strategic Access, focused on developments and challenges facing the Asia-Pacific over the past four decades