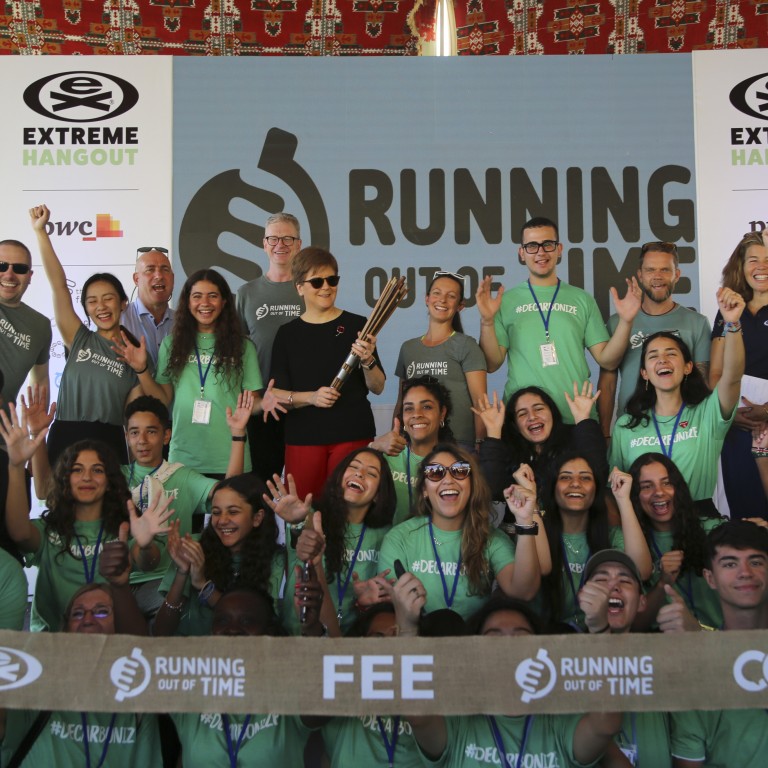 Opinion
Outside In
by David Dodwell
Outside In
by David Dodwell
COP27: so far, so blah as rich nations dodge climate bill and funding pledges
Critics say the campaign to prevent warming beyond 1.5 degrees Celsius above pre-industrial levels has largely failed
Carbon schemes, meanwhile, are criticised for lacking integrity, as rich nations continue to quibble over compensation for loss and damage
This time last year, climate activist Greta Thunberg captured the mood of the COP26 UN climate change summit when she dismissed it as "a two-week long celebration of business as usual and
blah, blah, blah
".
This year, she is not attending
COP27 in Sharm el-Sheikh
, Egypt. Instead, launching
The Climate Book
in London, she complained the event was "greenwashing, lying and cheating". COP27 has much to do to live down its reputation for blah.
The 35,000-or-so delegates attending the annual progress report on climate change and global warming at the Red Sea resort clearly do not share Thunberg's dismissive gloom – though the amount of positive news was barely measurable.
The Expert Group criticised the Glasgow Financial Alliance for Net Zero (Gfanz), established with much fanfare last year by Mark Carney, former head of the Bank of England, and the financial sector in general, arguing that their carbon credit schemes could lack "integrity".
The Energy Transition Commission, based in London, reported "some progress" on renewable energy and electric vehicles, "but minimal [progress] on NDCs, coal phase-out and deforestation". NDCS, or nationally determined contributions, are legally binding targets to reduce greenhouse gas emissions under the Paris Agreement.
The loss and damage issue was only formally recognised at COP19 in Warsaw in 2013. Most rich countries had procrastinated because of fears of legal liability and potentially bottomless compensation claims from poor countries that had done almost nothing to warm the planet. These poorer nations are suffering the worst effects of climate change without the financial resources to mitigate the damage.
Groups like the Alliance of Small Island States (AOSIS) and the Climate Vulnerable Forum have championed the campaign for funds as climate change inflicts increasingly serious damage.
Antigua's Prime Minister Gaston Browne, speaking on behalf of the AOSIS negotiating bloc, said at COP27 that fossil fuel companies should pay a global carbon tax to help fund loss and damage. "Profligate producers of fossil fuels have benefited from extortionate profits at the expense of human civilisation," he said. "While they are profiting, the planet is burning."
In the face of such demands for loss and damage funding, scepticism outside the Sharm el-Sheikh meeting rooms remains high, in particular as governments wrestle with the collateral costs of Russia's invasion of Ukraine, surging inflation, mounting debt and concern over an impending global recession.
Never afraid to pour cold water, Britain's former prime minister Boris Johnson argued that climate action has been "one of the most important collateral victims" of the Ukraine war, and that reparations to poor countries were impossible: "We simply do not have the financial resources," he said.
As long as leaders in other countries share Johnson's view, COP progress is likely to underwhelm, and as Thunberg complains, will remain blah.
David Dodwell is CEO of the trade policy and international relations consultancy Strategic Access, focused on developments and challenges facing the Asia-Pacific over the past four decades