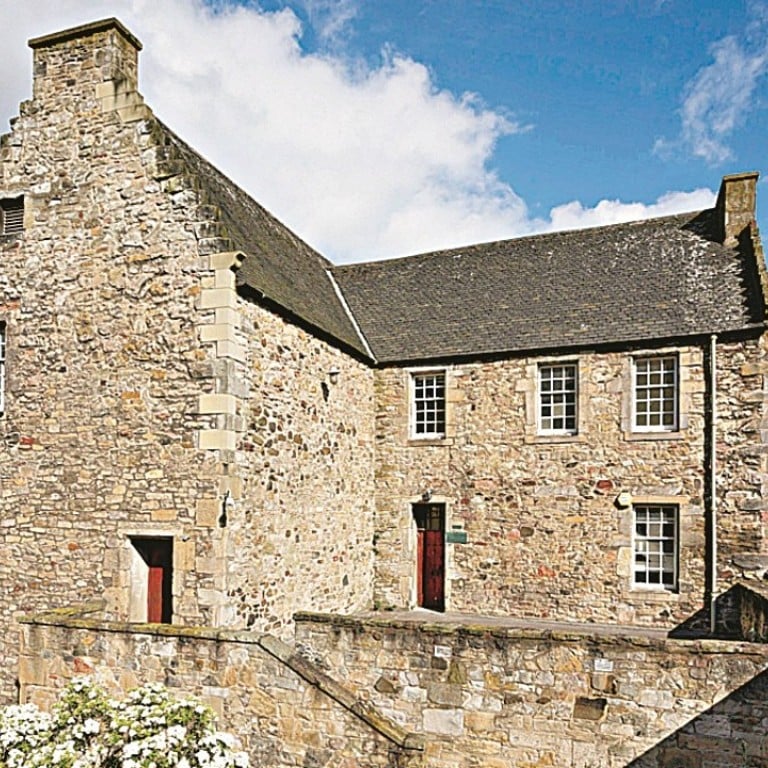 How Hong Kong helped restore Adam Smith's former home in Edinburgh to create venue for the world's greatest minds to meet
Panmure House, the only surviving residence of the 18th century economist, is being turned into a hub for the latest academic thinking thanks in part to fund-raising in Hong Kong led by Bank of East Asia's David Li
In the heart of Edinburgh, at the end of Royal Mile farthest from the castle, there is a semi-derelict house. It is easy to walk past it without realising its significance, which is what people did for many years.
What they would not have known is that it is a former residence of one of the world's pioneering economic thinkers, Adam Smith. What's more, this house in the Scottish capital has strong connections to Hong Kong.
When Heather McGregor began her job as executive dean of Edinburgh Business School (EBS) in 2016, she discovered that the building – Panmure House – was, unusually, owned by the school. It is, in fact, the only surviving home of Scottish economist and philosopher Smith, but was in a sorry state of affairs after an initial project to rescue it seemed to run out of steam.
"I said, 'What's that?' And they said, 'That's Panmure House, a building we bought in 2008 and we've been raising money to restore.' 'Have you got enough money to finish it?' I asked. They said no. It was obvious people felt sad the project hadn't been finished," says McGregor, who was in Hong Kong in December.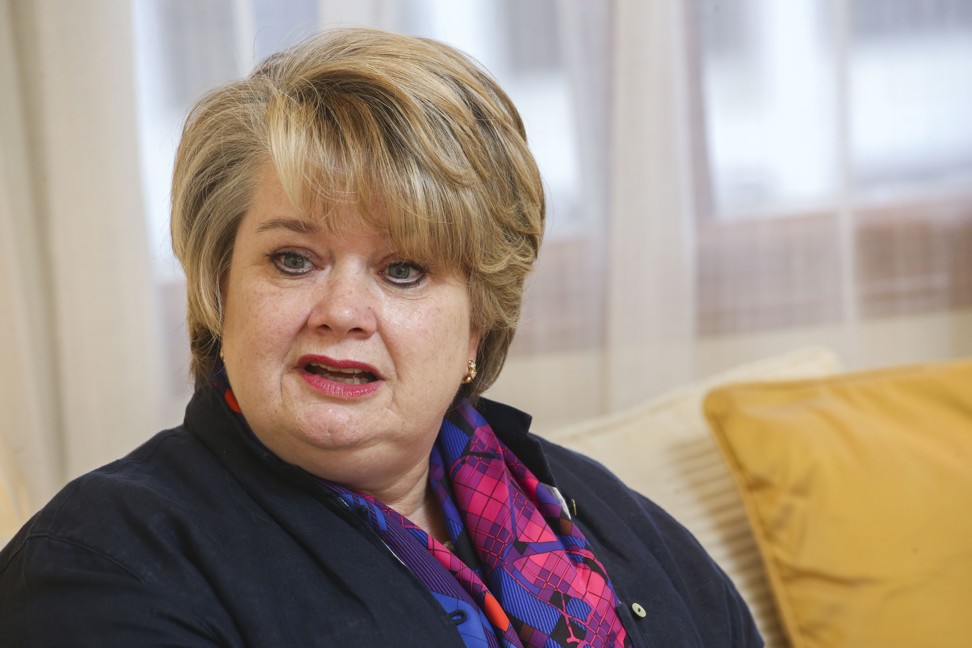 Smith lived in the house from 1778 to 1789, and it was here that he revised his magnum opus, The Wealth of Nations – a fundamental work in classical economics. Smith liked to surround himself with great thinkers and debate big ideas, and the house was a regular meeting place for the intellectual giants of the Scottish Enlightenment, from David Hume and Adam Ferguson to James Watt and Francis Hutcheson.
After Smith's death in 1790, the house was used for a number of purposes, including a Victorian boys' club. Its historic significance was overlooked and after years of neglect it fell into disrepair.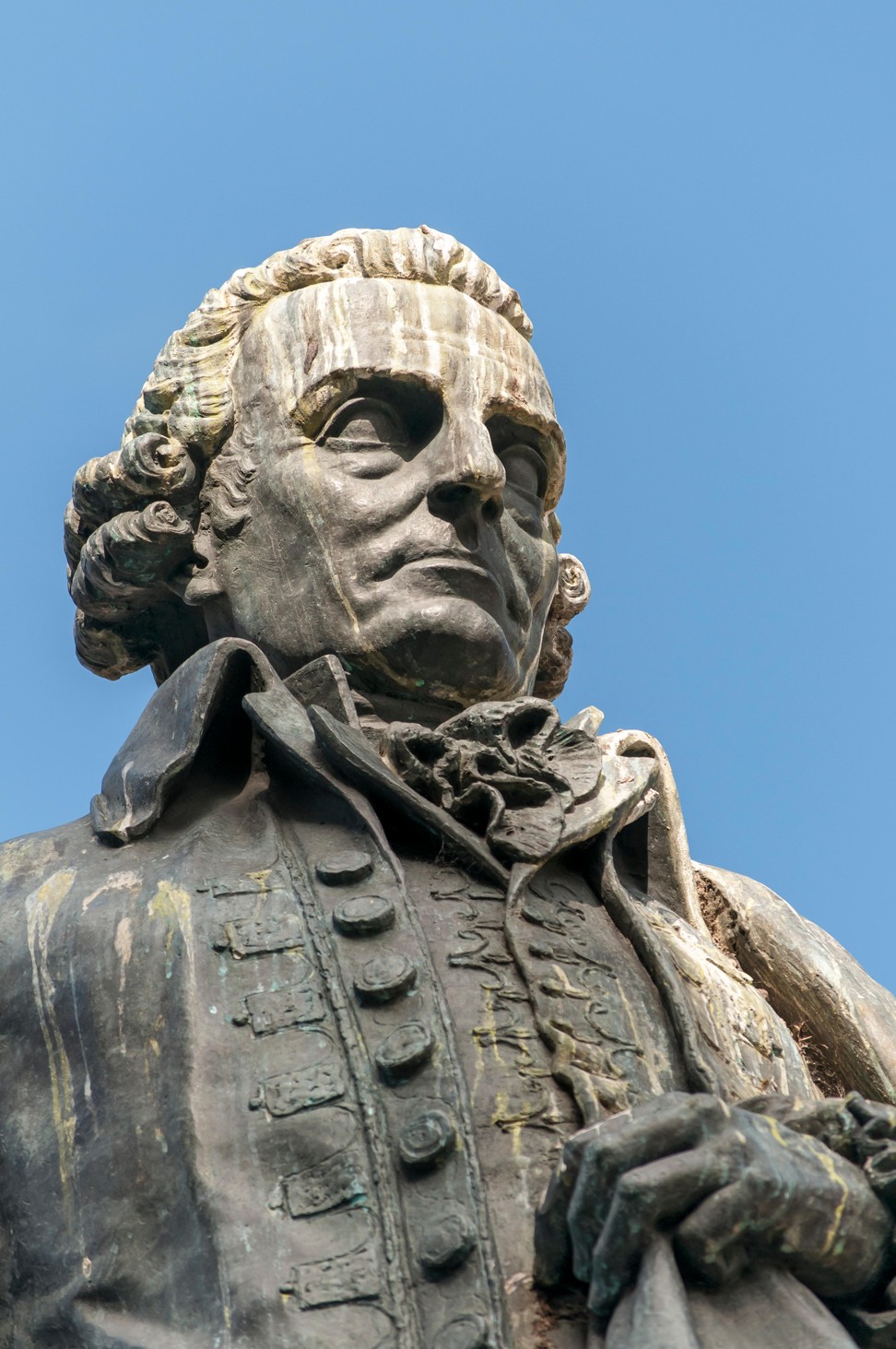 Keith Lumsden, founder of EBS – the graduate school of business of Heriot-Watt University in the same city – was an economist and passionate supporter of Smith's ideas, and couldn't bear to see the property go to waste. He arranged for EBS to buy it in 2008, and five years later led a fundraising drive to raise money to restore the house, which included a trip to Hong Kong.
"Keith came out with the Duke of Buccleuch, a prominent supporter of the Panmure House restoration campaign," says Andrew Burns, manager of the management office of Hong Kong's Bank of East Asia (BEA). "His great-great-great-grandfather was mentored and taught by Adam Smith and he regaled us with some fascinating stories."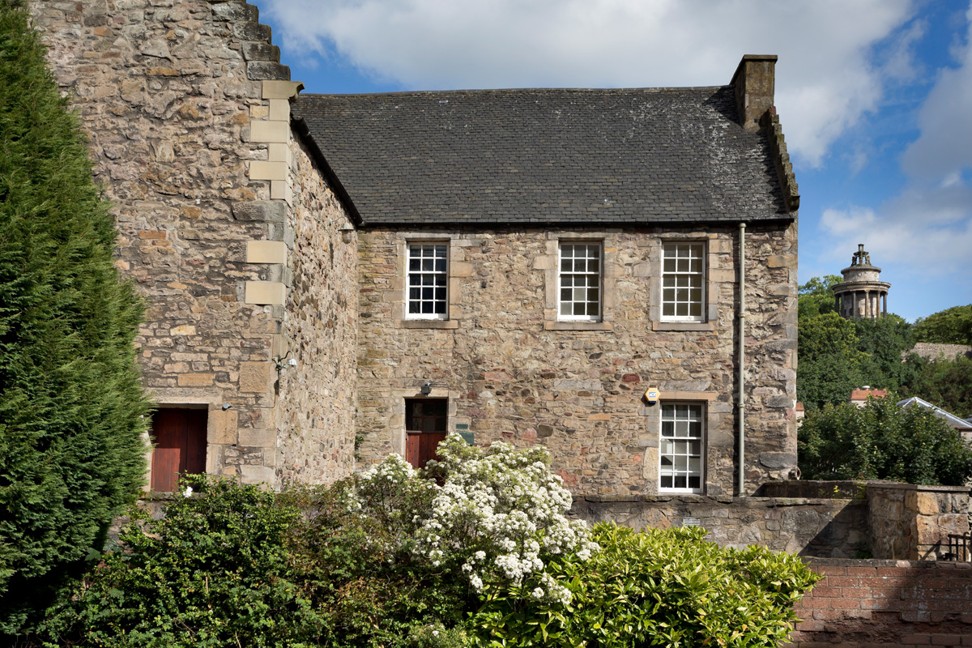 Two dinners in Hong Kong hosted by David Li Kwok-po, a knight and the chairman and chief executive of BEA, helped drum up support for restoring the 17th-century house. This included reslating the roof, conserving the exterior stonework, and replacing the timber sash and casement windows.
"The single largest number of donors came from here and they were all convened by David Li," McGregor says. "It would not be an exaggeration to say that this project would not even have got this far without the help of David Li. Hong Kong has been the most supportive community in the world."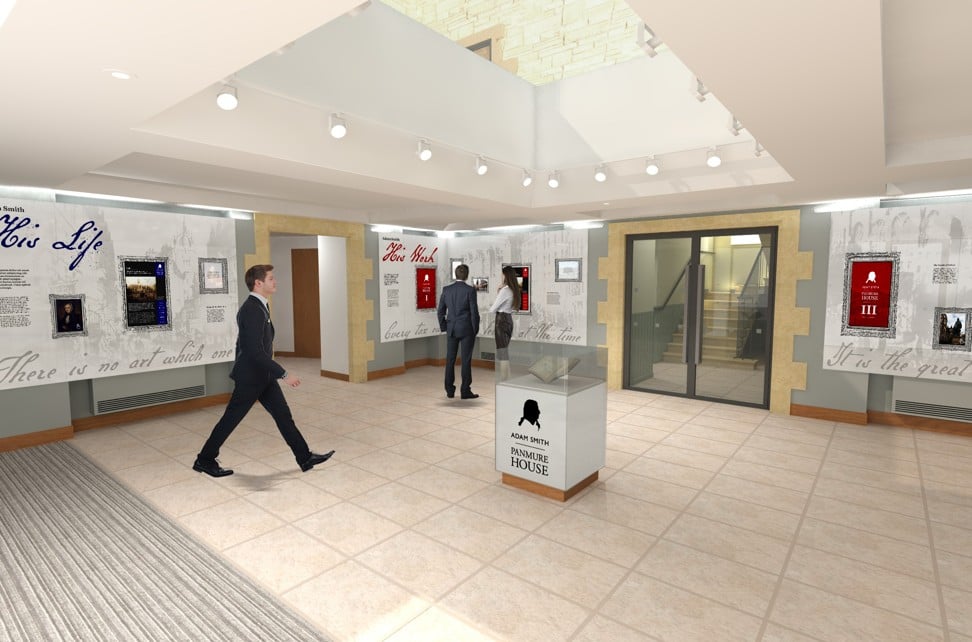 But while that initial drive paved the way for the exterior of the house to be repaired, there was little follow-up and the project floundered. Then McGregor came along. A former investment banker, she was also known as "Mrs Moneypenny" after her entertaining weekly column in the Financial Times that ran from 1999 to 2016, in which she memorably referred to her three children as Cost Centres #1, #2 and #3.
In her column, Mrs Moneypenny came across as a doer. McGregor is much like that in the flesh, epitomising the saying: "If you want something done, ask a busy person."
"I started [as executive dean] on September 1 and we broke ground [on Panmure House] on October 12," McGregor says.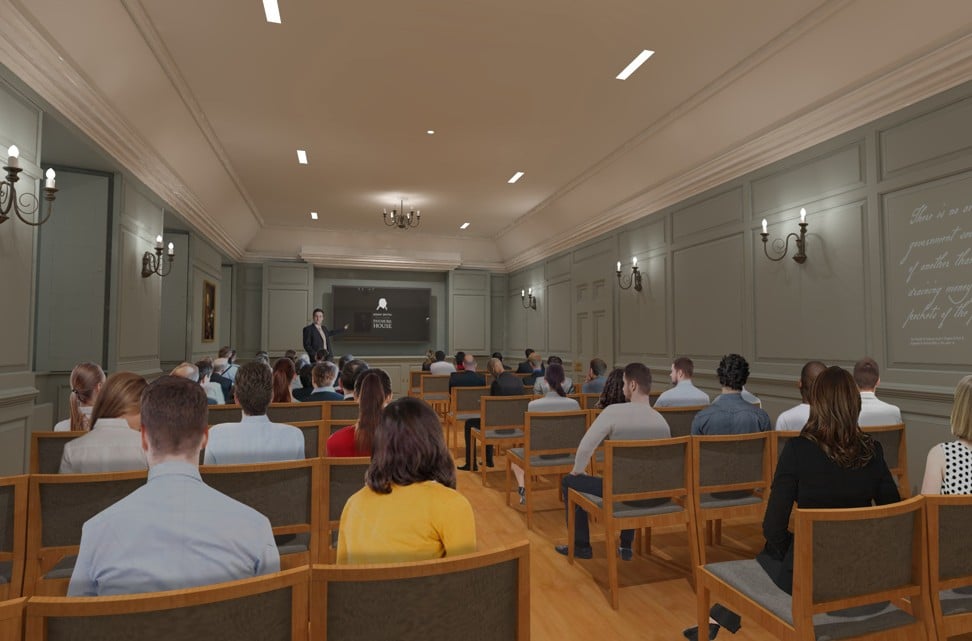 Determined to get the project underway – so that they could make the most of a favourable currency exchange and get started before construction costs increased – McGregor decided to borrow the money to complete the renovation and then ask people to help repay the loan. She is hoping to raise £1 million (US$1.3 million) and the university will contribute on a matching basis.
This is why she was in Hong Kong: first to thank donors and show them how far the project has progressed, and then to raise more funds.
But why should Hong Kong care about an old building in Scotland? There are plenty of reasons, which start from back when Hong Kong was ceded to the British in 1842.
"The radical ideas that flowered in 18th-century Scotland changed the way the world thought and acted, and Panmure House sat at the heart of it all," McGregor says. "When Hong Kong was founded as a trading colony, it was a time when Adam's memory and ideas were very current."
There are also strong business ties between Scotland and Hong Kong, and there remains a strong Scottish presence in the city. "So many companies were founded by people coming here from Scotland. The whole of HSBC is essentially a Scottish bank. All the major hongs [foreign traders] here had huge Scottish representation," McGregor says.
McGregor also has strong Hong Kong connections – it is where she married her Australian husband and earned her PhD from the University of Hong Kong (HKU). Since university professors often wear the academic robes pertaining to their highest degree, she spends a lot of time in HKU robes.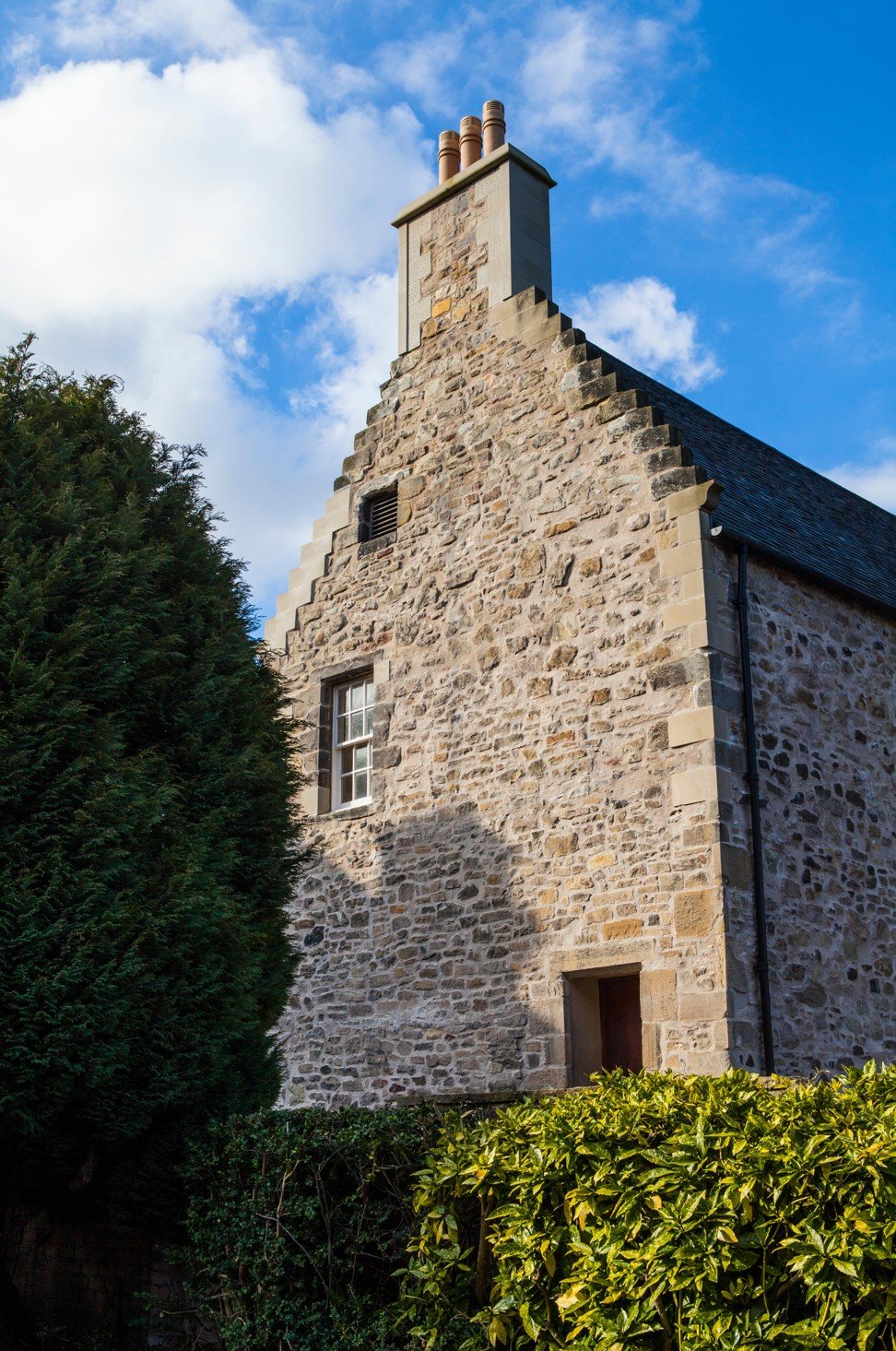 The renovation of Panmure House is due to be completed in September 2018 and McGregor has big plans for the building – including bringing some of the world's greatest minds and biggest thinkers to Edinburgh.
"Every year we want a Nobel Prize winner to come to Panmure House. And we want visiting scholars to come, and PhD students from Hong Kong," McGregor says.
The house will not serve as a residence, but is being set up so that it is part of the university. The two large rooms on the ground floor will serve as space for lectures, exhibitions and public talks. Of the two smaller rooms on the upper floor, one will be set aside for a Nobel Prize winner or other academic to study for short periods of time, and the other will accommodate two PhD students.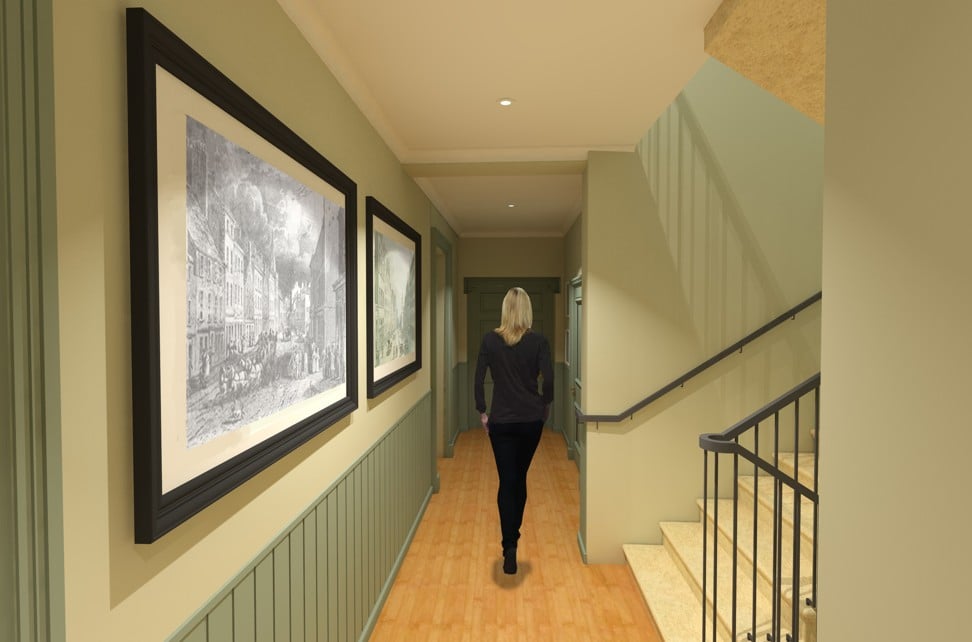 McGregor hopes to create something similar to The Friends of Cambridge University in Hong Kong, a group founded by Li in 1981. The group established and manages a scholarship fund that has since supported 170 Hong Kong students to do their undergraduate degrees at Cambridge University. McGregor hopes a similar scheme could regularly bring Hong Kong students to Edinburgh to do their doctorate degrees.
"I would like people to come from Hong Kong, go to Edinburgh and come back and say, 'I did six months or a year of my PhD research at a desk in the house where Adam Smith lived'," she says.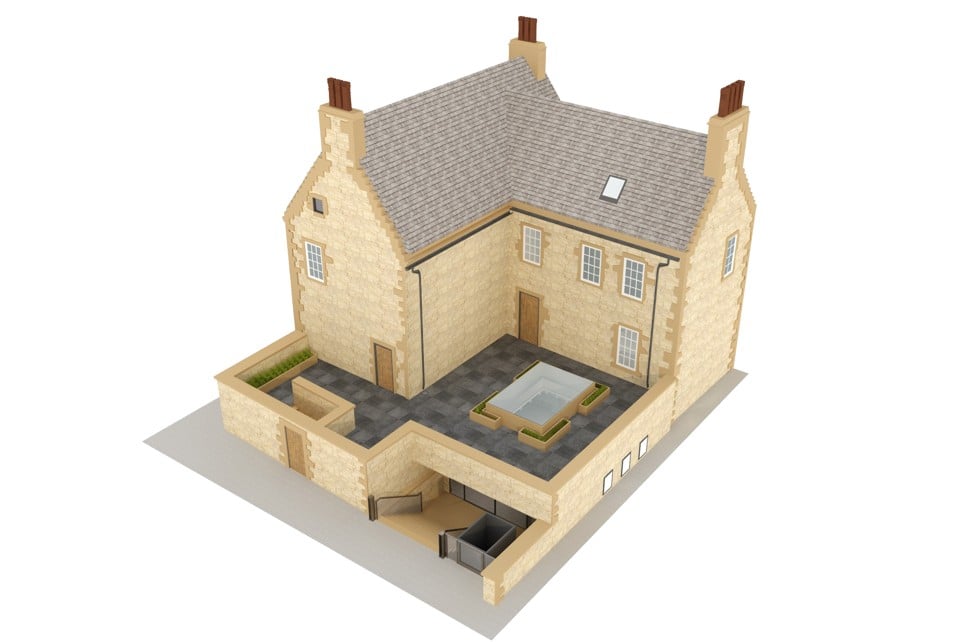 Smith entered university at a young age, earned his undergraduate degree at the University of Glasgow and got a postgraduate scholarship to study at Oxford University. McGregor is so familiar with the details of his life that she talks about him as though he were a personal acquaintance. "I feel like I've known him," she says.
She laughs as she recounts a letter Smith wrote to Scottish philosopher David Hume about his European grand tour with Henry Scott, the third Duke of Buccleuch.
"Adam wrote to David Hume saying how bored he was. 'Here we are, another day in Florence, another painting.' He liked to surround himself with people and debate big ideas, and I don't think endless culture was doing it for him," McGregor says.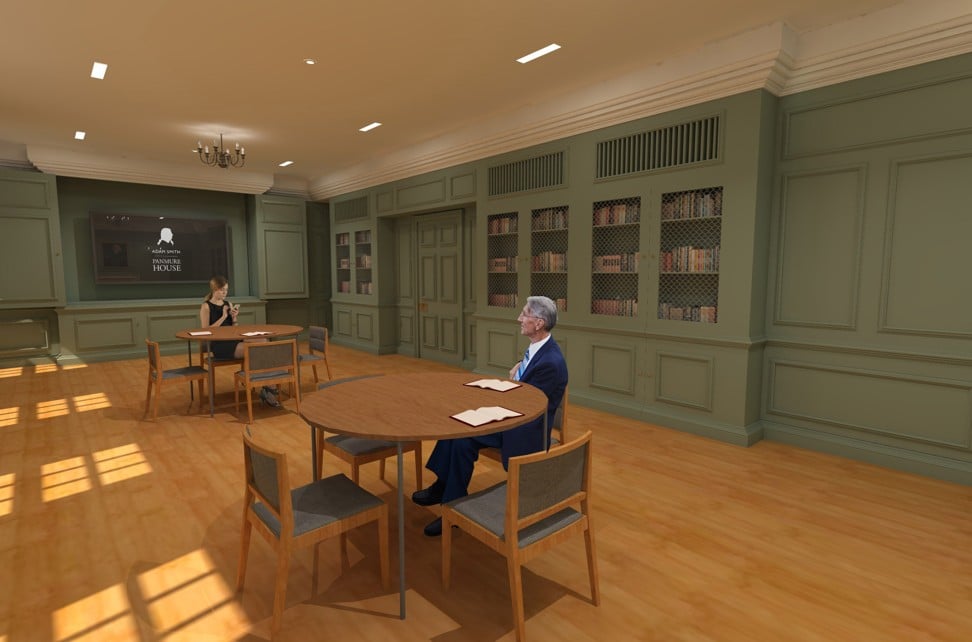 She hopes to continue that tradition of bringing great minds together to ponder great ideas.
"The important thing about a heritage asset is that it is used in a way that you could only use that building – and we'll be doing that by bringing these incredible thinkers from all over the world," McGregor says.
"I hope that the association with Hong Kong continues for many years, and one of the ways I hope that happens is by creating a scholarship for people to come and study there. I would want to have it for Hong Kong nationals who got through their first degree here and then would like to come and do their PhD with us."
Find out more about the project at www.panmurehouse.org