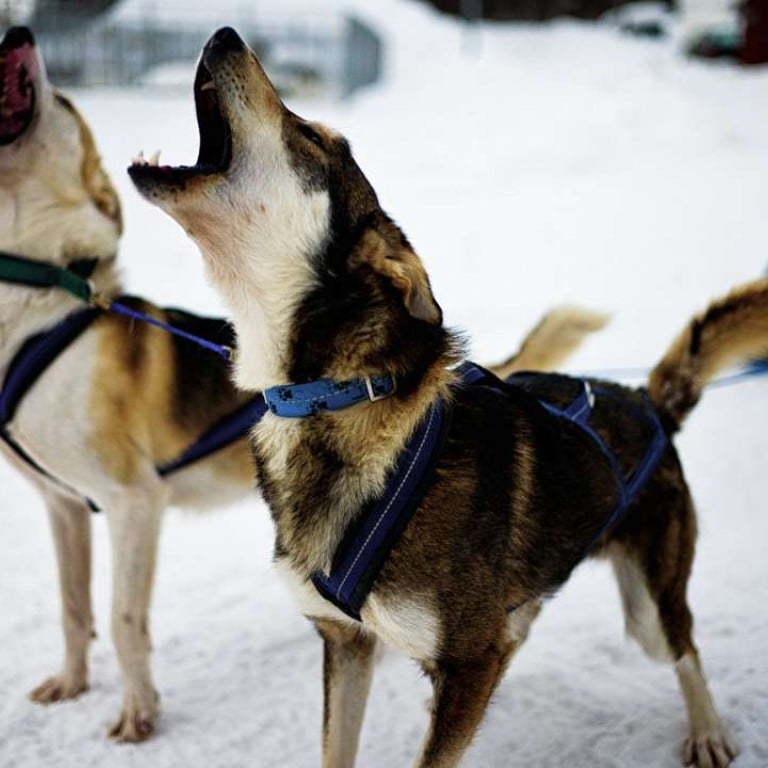 Lapland in winter captured by Hong Kong photographer John Butlin
Sled dogs, an ice hotel, the Northern Lights - all feature in exhibition of images from Sweden's frozen far north currently on in Quarry Bay
One by one the dogs were brought out and leashed up in pairs, side by side. "A growing crescendo of barking and howling filled the air. Some licking, some fighting! They were a healthy and happy crew of 12. Suddenly we were ready and the slip knot was released. All went silent as the sled jerked sharply forwards." John Butlin, a Hong Kong-based photographer, recalls a sled ride in Lapland, in Sweden's frozen north - the subject of his newly opened exhibition.
The photographs, taken in March inside the Arctic Circle, show dog-sledding, a frigid night at an ice hotel, and two nights at the Tree Hotel in Luleå, perched high in a pine forest within view of the spectacular Northern Lights.
"Temperatures dropped from minus 1 degree Celsius in the south to minus 18 on arrival in the north. The winters there are long – from September to April – and the days short, during which time the land is locked down in cold weather. It's very much a wilderness of frozen swamps and rich forests, vast ice rivers and lakes on which locals drive their cars, dogsleds and snowmobiles," says Butlin.
Butlin went dog sledding in Kiruna. "It was unusually warm at minus 8 degrees. The dogs were happy though, their great fat, red tongues lolling from side to side."
The Ice Hotel at Jukkasjärvi is built from massive, clear ice blocks cut from the frozen River Torne.
"They're said to be the cleanest and clearest in the world. They're cut in early spring before the river melts and stored in adjoining cold warehouses until the following winter when the hotel is rebuilt. There are many themed art rooms with large ice sculptures designed by artists from around the world. These made the rooms feel even colder," says the photographer.
"The beds themselves were reindeer skins layered on top of a thin mattress and then giant carved ice blocks, so it was not exactly a warm experience, although I had an Arctic sleeping bag to sleep in."
"Into a Dog's Wilderness", Schmidt Marketing, 13/F Chinachem Exchange Square, 1 Hoi Wan Street, Quarry Bay. Until June 20