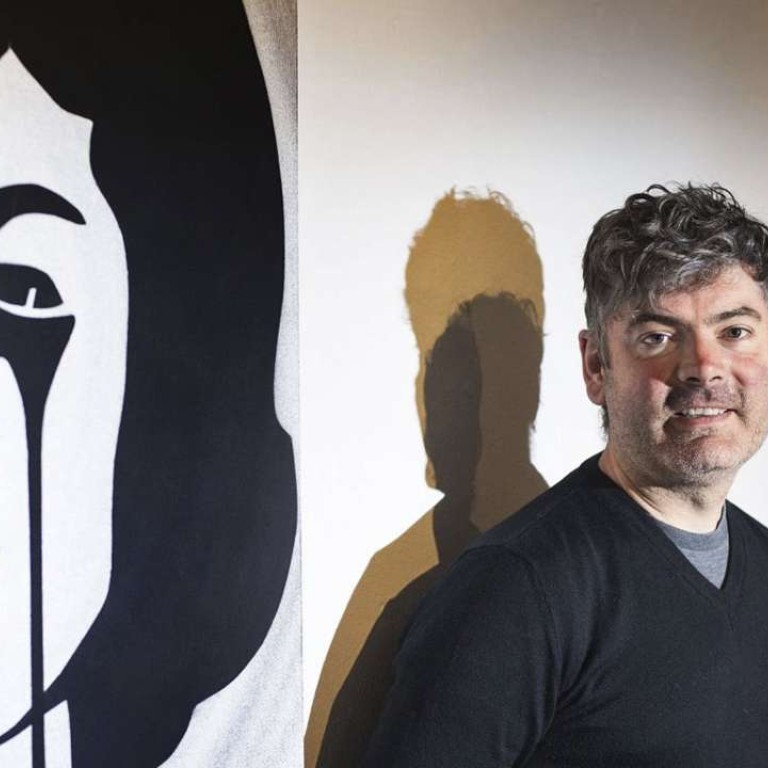 For Hong Kong show, graffiti artist Pure Evil paints Bruce Lee, Jackie Chan and Chow Yun-fat
Briton likes to tailor his work to the place he's visiting, he says of images of martial arts stars that feature in his solo show in Sai Ying Pun
British street and graffiti artist Pure Evil – aka Charles Uzzell Edwards – is a fan of martial arts, Bruce Lee in particular, and pays tribute to the discipline and its heroes in his first solo show in Hong Kong, opening today.
The Welsh artist – founder of Pure Evil Gallery in London and the son of painter John Uzzell Edwards – has staged shows in major cities worldwide. When Pure Evil lands in a city he likes to honour its heroes, whether by doing a screen print of Elvis outside the Chelsea Hotel or a print of Andy Warhol outside The Factory in New York.
For his Hong Kong show, at the Above Second Gallery in Sai Ying Pun, the artist headed to places in Kowloon associated with Bruce Lee, such as the Yip Man Martial Arts Athletic Association, to conduct live screen-printing demonstrations, made possible by a portable print kit.
"I like to tailor my work to the town I'm visiting," says the 46-year-old.
And what about that name? While admitting his name is a bit over the top, he says he adopted it to show that we all have a dark side. One of his trademark looks is celebrities with elongated tears, his way of saying that even famous people have a dark side when you scratch the surface.
"It's an illustration of the heartbreak and sadness we have all experienced in relationships in the past."
In addition to Lee, Pure Evil features Jackie Chan and Chow Yun-fat in his collection of local stars.
Solo Exhibition by Pure Evil, Above Second Gallery, 9 First Street, Sai Ying Pun. Tues-Sat, 1pm-7pm. Ends September 30