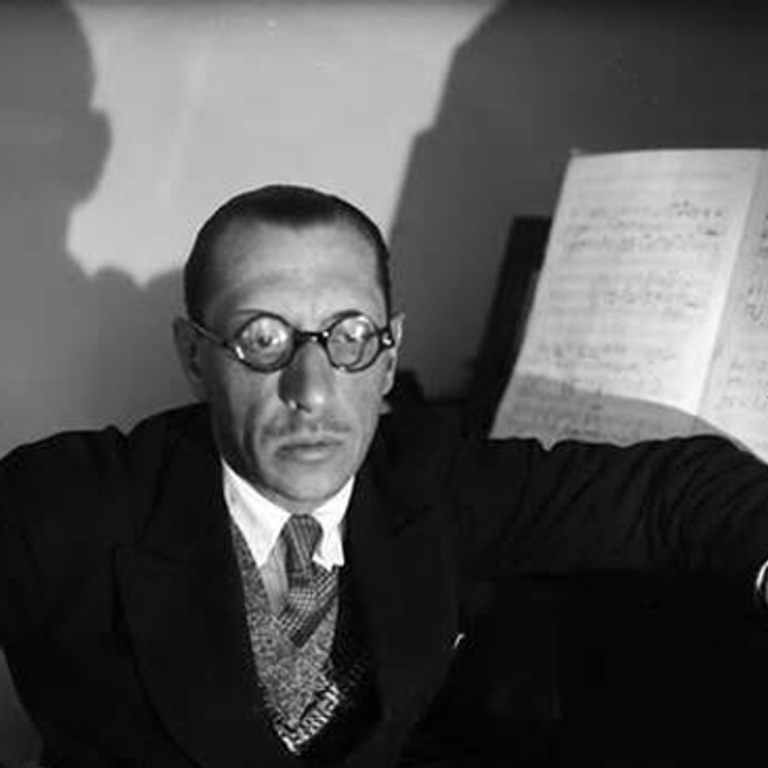 Stravinsky's long lost 'Funeral Song' to premiere in Korea
Lost and found after 108 years, the famous late composer's 12-minute piece will be played in Seoul in January
By Yun Suh-young
Igor Stravinsky's "Funeral Song Op. 5" which was lost for over a century was finally put together 108 years after it was composed and will be performed across the globe.
The 12-minute piece, composed by Stravinsky (1882-1971) in 1908 as a memorial to his teacher Nikolay Rimsky-Korsakov who died that year, was first performed in 1909 by Count Sheremetyev's orchestra conducted by Felix Blumenfeld. Its second performance was held Friday at the Maryinsky concert hall in St. Petersburg, Russia, conducted by Valery Gergiev.
Its third performance in the world will be held in Seoul. South Korea, as the Asian premiere on Jan. 20 and 21, 2017. Markus Stenz will lead the Seoul Philharmonic Orchestra (SPO) at the Lotte Concert Hall for the historical show. Following Seoul, 14 global performances are scheduled to be held during the year 2017, including in Singapore, the Netherlands, the United Kingdom and Spain.
The score for the Funeral Song was lost in 1917 during the Russian Revolution after it was performed just once on Jan. 17, 1909. It was miraculously found last year at the Rimsky-Korsakov Saint Petersburg State Conservatory's library in Russia by one of its professors, Natalya Braginskaya. The recovered orchestral parts were finally put together as a score.
The Funeral Song is one of Stravinsky's best-known early pieces, as the composer recalls. The music is slow and romantic, carrying few Stravinskian features portrayed in his later music. It has features influenced by Wagner ― although the composer denies liking the former's music ― and influences from his teacher Rimsky-Korsakov whose musical style he also tried to shake off later. A connection can be found between the Funeral Song and some of his other early works such as "The Firebird."
The Funeral Song will be performed as part of the "Markus Stenz Cycle 1: Romantic Revolutionaries" concerts scheduled for his debut as principal guest conductor for the SPO.  Other pieces include Liszt's Piano Concerto No. 1 in E-flat major, S. 124 and Schumann's Symphony No. 2, Op. 61, featuring Dezso Ranki on the piano.