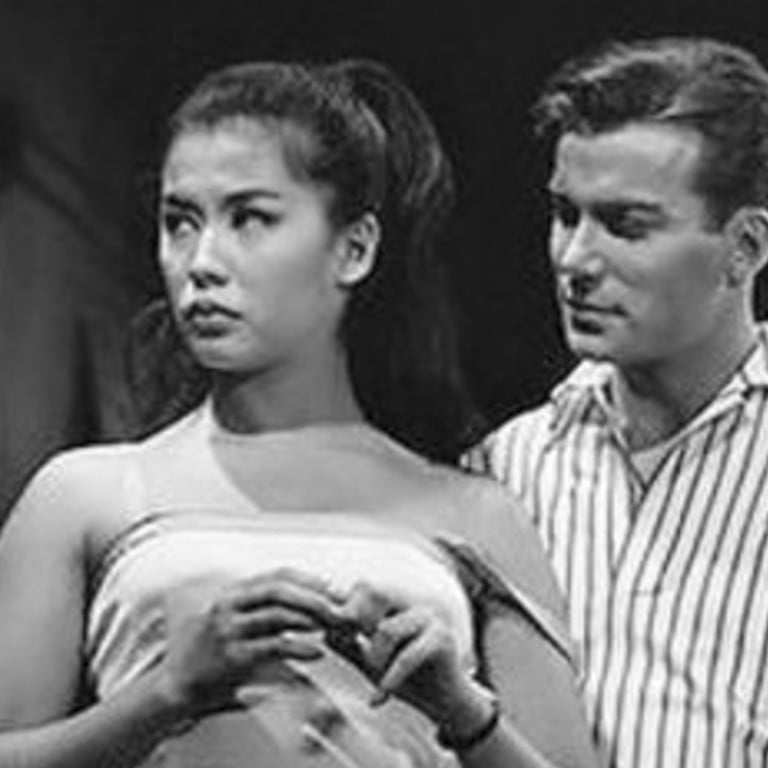 Actor William Shatner on why The World of Suzie Wong was a tough act
Cast in the original 1958 Broadway version of Richard Mason's best-selling novel, the Star Trek actor says people in the audience kept walking out on the play – until he ordered them to sit back down
Actor William Shatner has a unique place in the history of the romantic novel The World of Suzie Wong, which was published 60 years ago this year.
The Canadian, known for starring as James T. Kirk in the Star Trek television series, was the first man in the world to "woo" Suzie Wong in the original stage version.
Shatner, 27 when he was cast as budding young artist Robert Lomax, won the heart of the Hong Kong prostitute, played by Vietnamese-French actress France Nuyen, in 508 Broadway performances at Broadhurst Theatre and then 54th Street Theatre, in New York, between October 14, 1958 and January 2, 1960.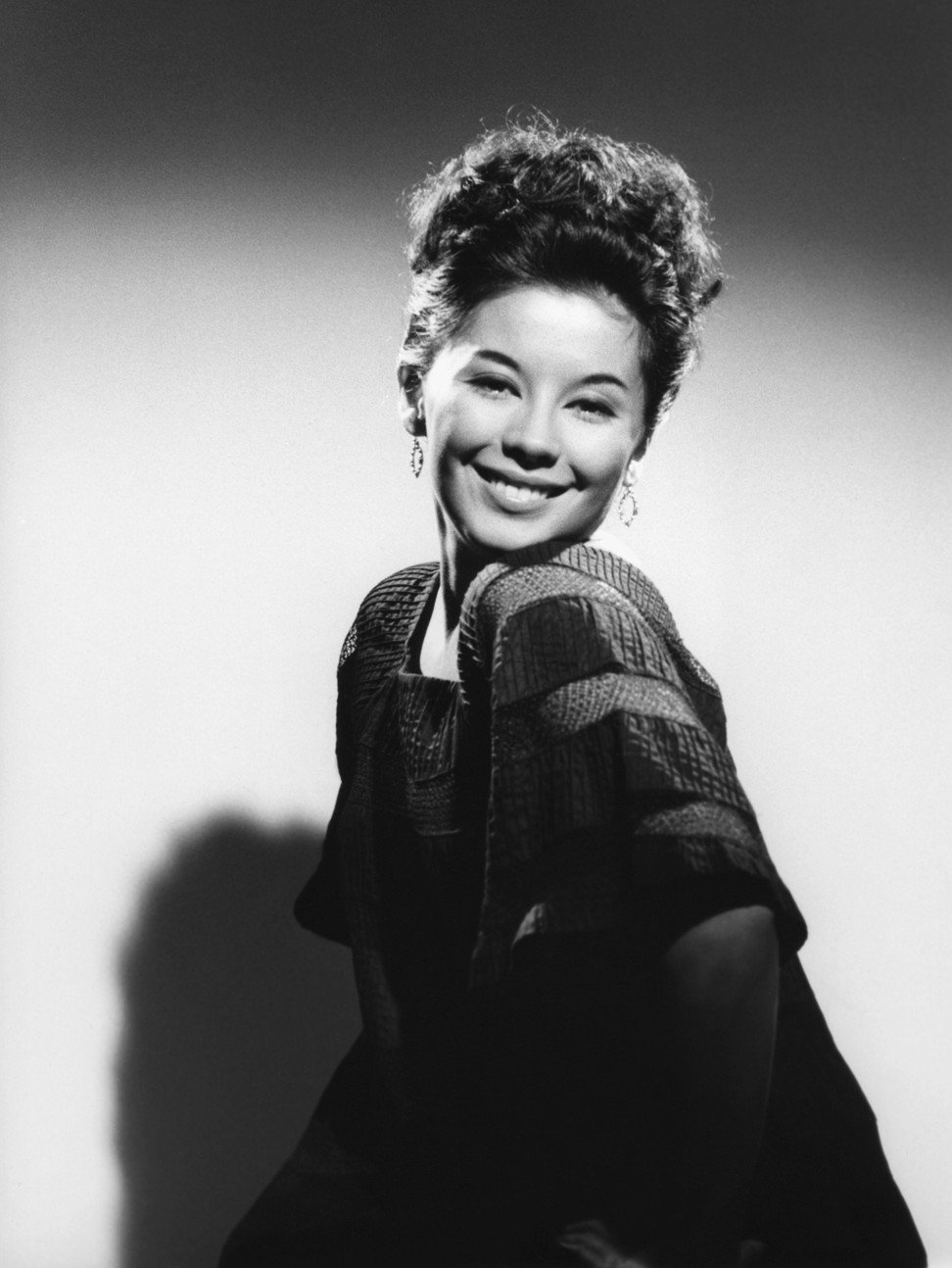 Yet Shatner, now 86, tells the South China Morning Post that reviews were so bad when it opened that had it not sold more than US$1 million in advance tickets it would have closed immediately.
Time magazine said Suzie Wong was "filled with every dusty, looped inanity, every faded, and tasseled cliché".
The New York Times praised Shatner's "modest performance that is also attractive", then added, "a little wooden perhaps". But it criticised the play's idealised depiction of Suzie as "sweet, honest, selfless, courageous, and a good mother … Some day the avant-garde theatre may portray a prostitute as greedy, coarse, ignorant, untrustworthy, larcenous, furtive and possibly diseased."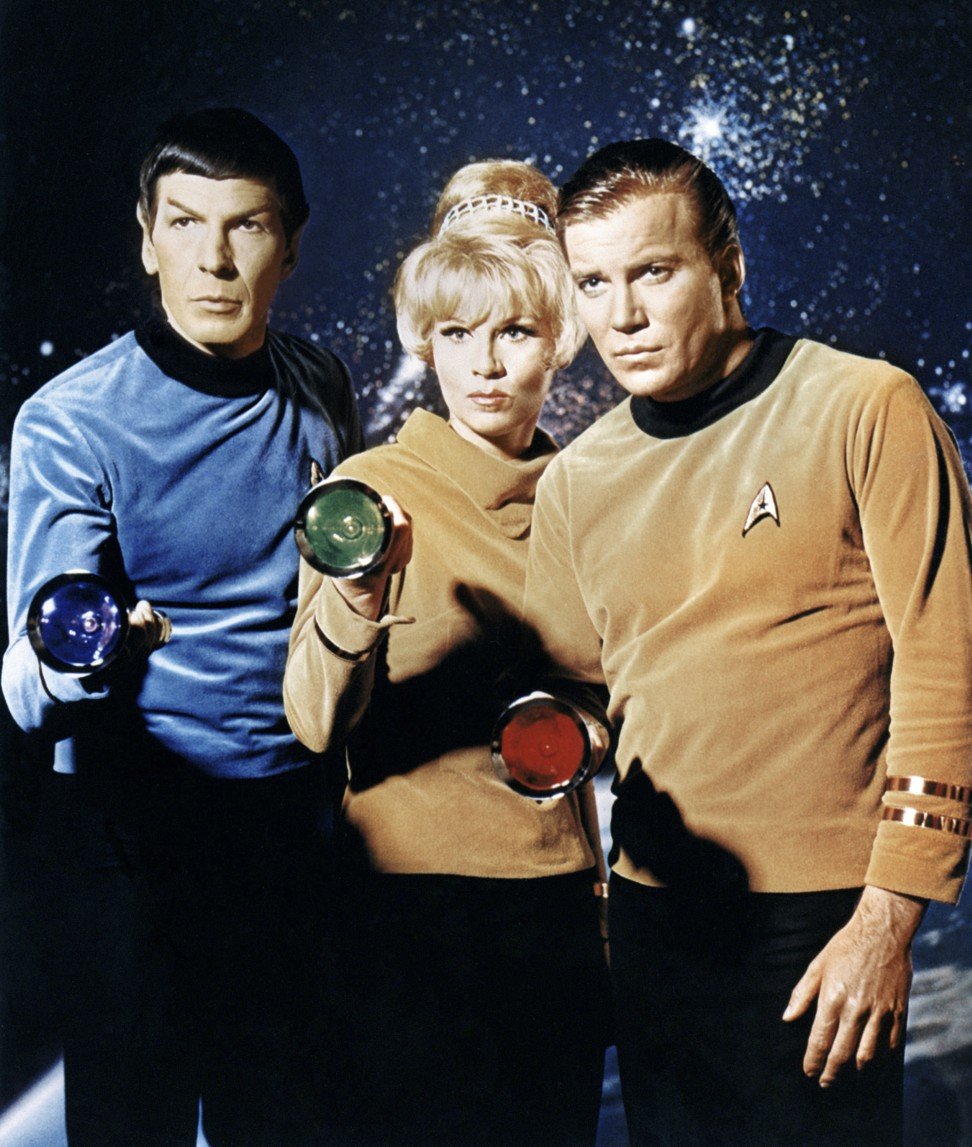 "We were panned universally," Shatner says in a phone interview with the Post. "It was a very turgid drama … people were screaming 'kill this play', but the producers were not going to give the money back – the largest advance ticket sales of a straight play up until that time – so they ran the play.
"Over the next months we cut 15 minutes from the running time and changed the reading of the lines from being a turgid drama to essentially a comedy.
"People kept getting up and leaving, so in one performance I said 'Sit down …' and then I said '… Suzie', and the guy getting up sat down … I tell the story of forcing people to sit down, talking in a staccato fashion, to make sure nobody got up and left. Then I say, 'And you wonder why I talk like this,' which gets a big laugh.
"So instead of closing the night we opened … it ran for [nearly] two years. It became a major success."
Both Shatner and Nuyen went on to win acting accolades in 1959 at the prestigious Theatre World Awards.
Initial problems during rehearsals had led writer Paul Osborn and director Joshua Logan to keep reworking the play – an unnerving process that continued during "test" performances in Connecticut and Philadelphia.
"We rehearsed in New York for four weeks then opened in the small town of New Haven, in Connecticut," Shatner said. "In those days, the traditional route of Broadway plays was to open at theatres in New Haven and Philadelphia to see what they had, and rewrite and restage things – far enough away so New York audiences wouldn't catch wind of whether the play was in trouble or not."
And it was. Other tensions had led Nuyen to stop talking to Logan, who then refused to attend rehearsals at a critical time.
In his autobiography, Up Till Now, Shatner said Nuyen spoke only limited English at the time. "She learned all her lines phonetically," he wrote. "Much of the time she didn't understand the emotional meaning of the words she was speaking."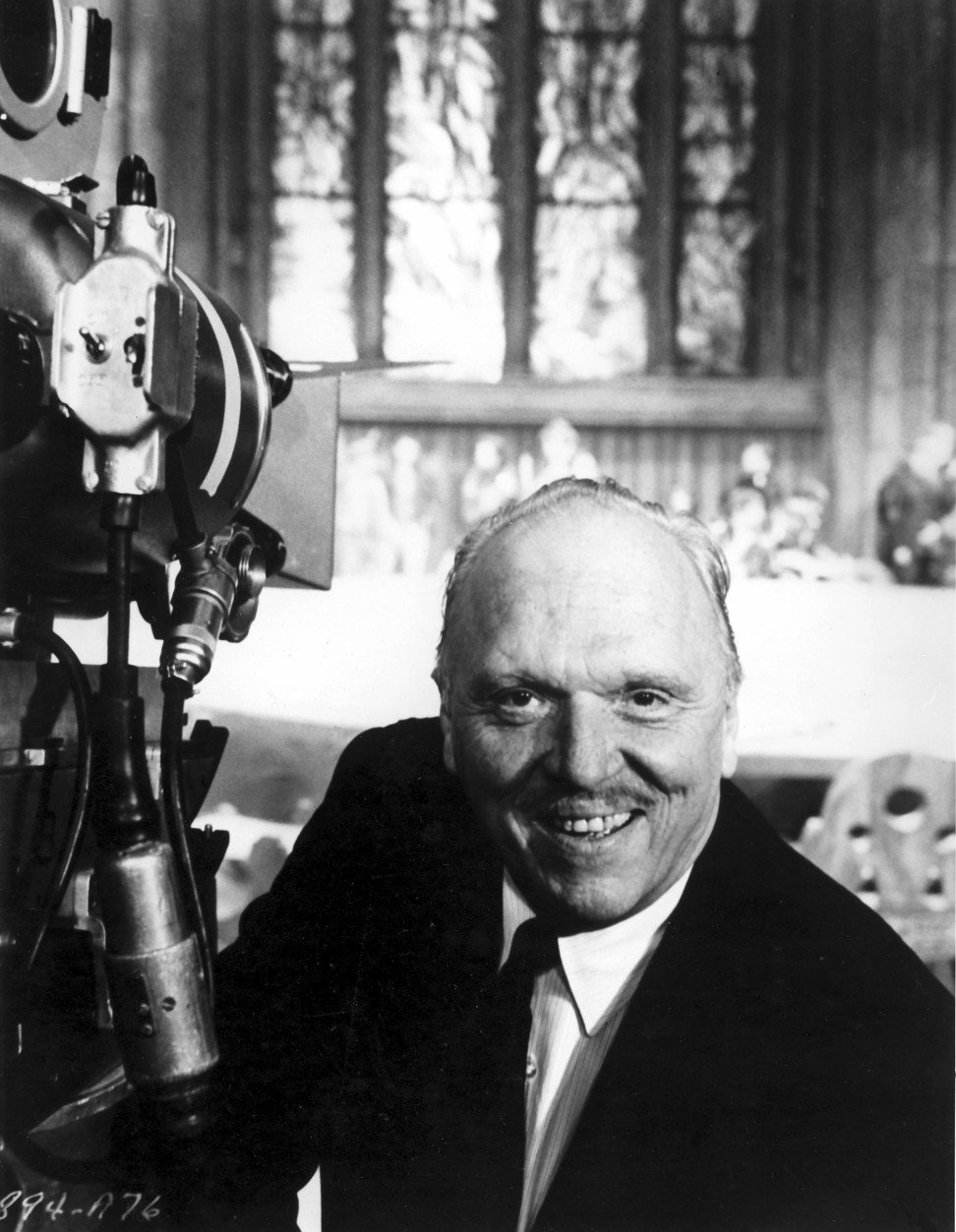 Nuyen had been whisked off to Hollywood after being pictured on a beach by Life photographer Philippe Halsman while working as a seamstress in 1955. Logan cast her as a beautiful native girl in his hit 1958 musical South Pacific, and then later as Suzie.
"The feud between Logan and France was very dramatic," Shatner said. "She was a lovely young lady. She had this beautiful face, and when acting in films – for the immediacy – she was wonderful. But having the discipline of a theatre actor is different. She'd never been on stage. She wasn't an actress."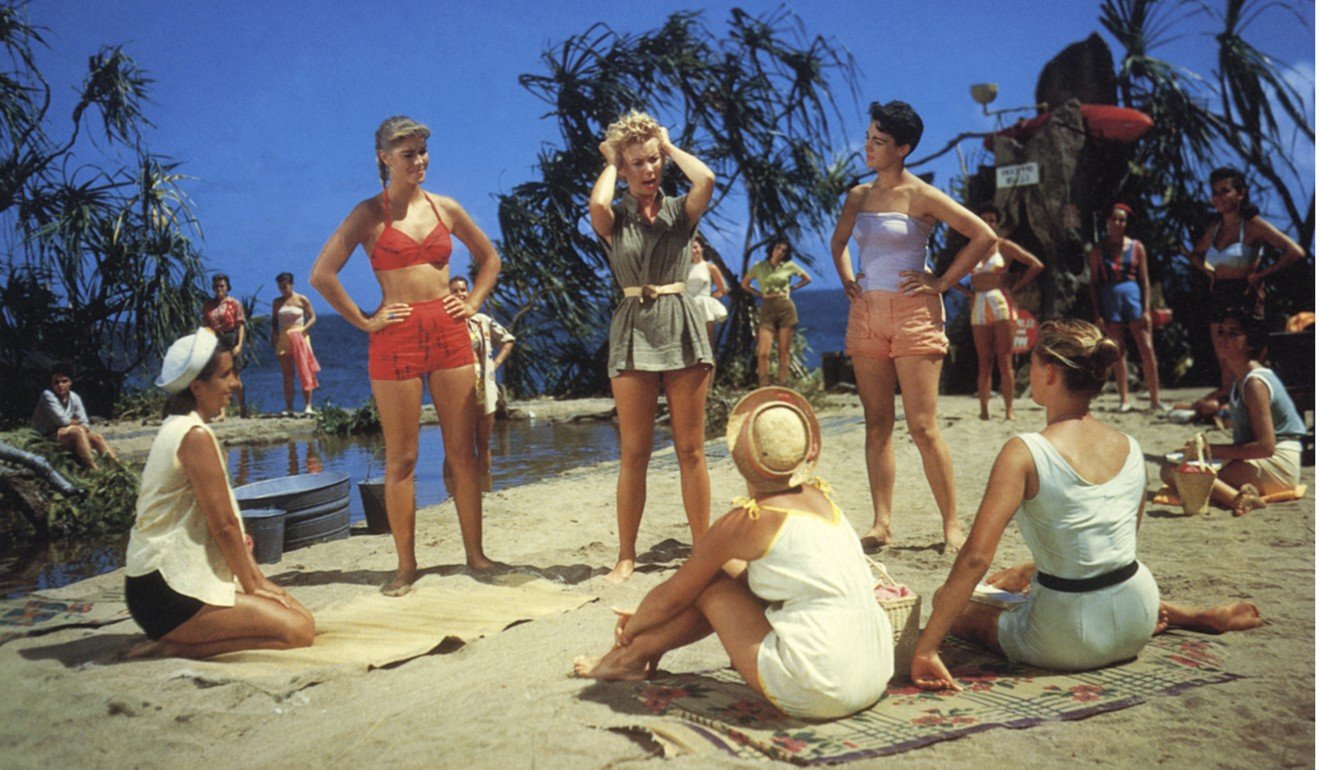 He says "time and time again" Nuyen forgot her lines on stage and he had to coax her to continue.
"Having to perform every night, eight times a week is debilitating for the strongest, most disciplined actor. I don't think you could characterise her as that."
He says the play also received complaints because some people were unhappy to have watched a drama rather than a musical, after confusing it with the hit Asian musical, The Flower Drum Song, playing across the street.
When Shatner won the role, for which he was paid US$750 a week, he was already a successful television, film and stage actor, having made his Broadway debut in 1956 in Christopher Marlowe's Tamburlaine the Great.
When Broadway Suzie ended, Nuyen was cast in the 1960 film version, only to be fired after a row with producer Ray Stark and replaced by Nancy Kwan. Shatner was ignored and his role went to American actor William Holden.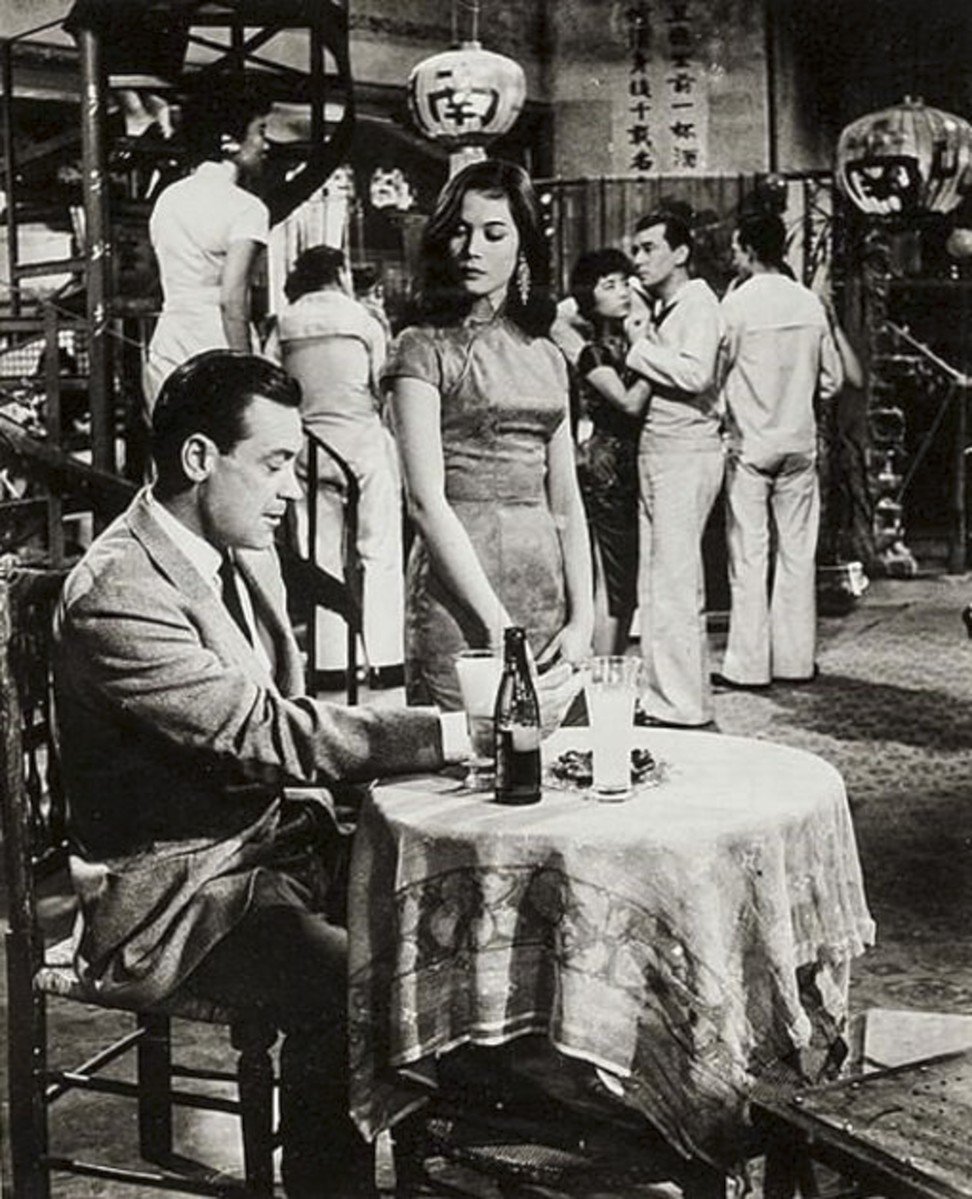 Was he upset? "Yeah, but they got some handsome movie star … I couldn't understand it," he jokes. "But he was a wonderful actor."
Shatner belatedly visited Hong Kong in 2015 for the US reality television show Better Late than Never. "I'd never been to Hong Kong before," he says. "I saw Hong Kong in all its beauty … My wife took a marvellous picture of the harbour, which we've got up on our wall … Hong Kong is a wondrous place."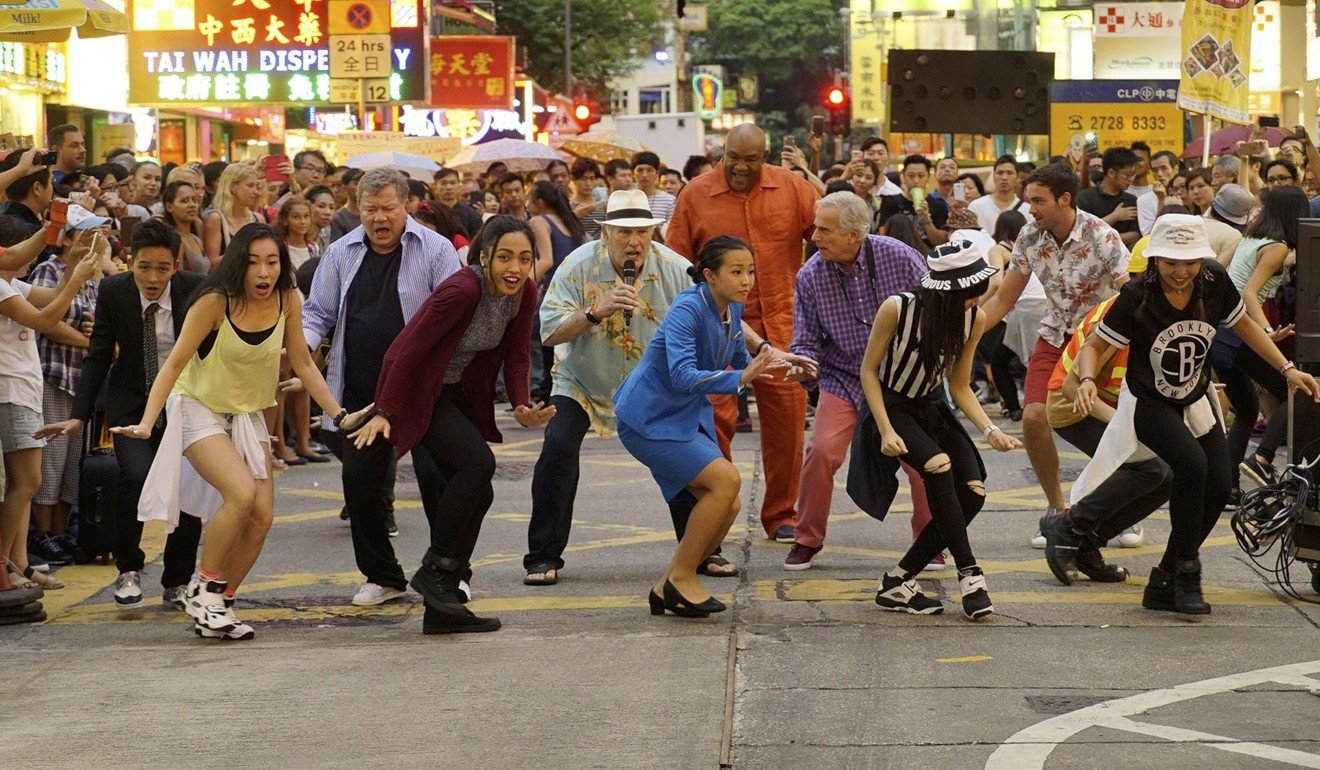 Today Shatner, whose long, eclectic career includes working as a film director, author and recording artist – the latter notably including 2004's excellent Has Been – remains in good health, and busy.
Is there one particular career highlight?
"I don't look at it that way," he said. "I'm proud of the fact that I've survived … I'm still here."
What the critics thought of the film version
For the 1960 film version of Richard Mason's bestseller, The World of Suzie Wong, Hollywood changed budding young English artist Robert Lomax into ageing American William Holden. After a chaotic shoot, producer Ray Stark fired the original Suzie, Vietnamese-French actress France Nuyen. Then Richard Quine replaced Jean Negulesco as director.
Hong Kong newcomer Nancy Kwan, earlier rejected as too inexperienced, took over as Suzie.
With the film's soggy script and idealised vision of Eastern prostitution, it was up to cinematographer Geoffrey Unsworth's marvellous location footage – watch the start as Holden heads to a since-lost Wan Chai – to save the day.
Here's what the critics said:
"The glowingest [sic] commercial for love conquering everything, including the taint of prostitution. Nothing, including social stigma, can keep Western boy and Eastern girl from walking into the sunset … whether this beautiful concept of an American would-be painter's falling in love with a yum-yum girl in Hong Kong may be taken as a likely document of what might reasonably happen is something else again … new girl Nancy Kwan plays [the prostitute] so blithely and innocently even the ladies should love her. She and the scenery are the best things in the film. William Holden is passably attractive, though he looks a bit worn for such moonshining and the script makes him seem a cautious chump." – The New York Times
"Literally, the picture is a mad chow mein of Chinese laundry English. Dramatically, it is just one long tourist stagger through the better bars and restaurants of Hong Kong. The direction is vague, and the principals are rigidly confined in miscasts. Holden looks more like an ageing bellboy than an artist … Kwan seems more Piccadilly than Wan Chai and the film's sentimental, sanitised conception of the Oriental prostitute as a sort of rising calendar girl … will seem a cruel jest to the undernourished minions of Asia's vast sex industry." – Time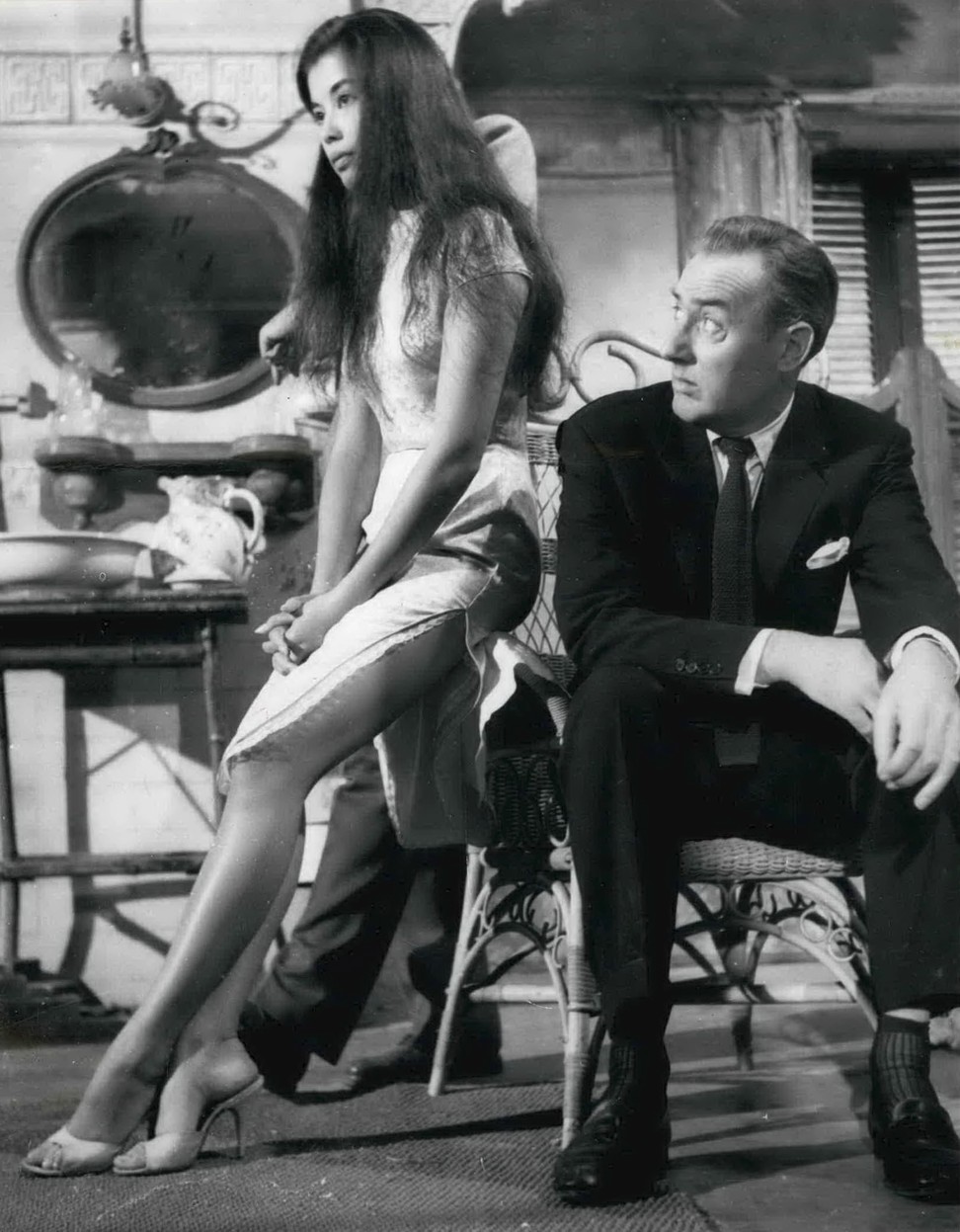 "Scenarist John Patrick's attempt to enhance the romance by laying in some additional social significance is, for the most part, abortive. His little glimpses into Western prejudice do not quite ring true with three-dimensional insight … there are several passages of sheer travelogue, worthwhile glimpses of culture-in-action. Audiences unfamiliar with them will marvel at them … Holden gives a first-class performance, restrained and sincere. Miss Kwan [is] a most agreeable looking creature." – Variety
"The story would not be the easiest kind of thing to make over into a family-type picture in any case. Holden's stoic puritan would give any actor pause and it is a credit to Miss Kwan's account that she can carry off as well as she does the appalling archness of the dialogue she's been handed … there are good shots of Hong Kong. But the story is always with you, getting itself into repeated jams of nonsense." – New York Herald Tribune
This article appeared in the South China Morning Post print edition as: wOoed awakening