Art
Get more with myNEWS
A personalised news feed of stories that matter to you
Learn more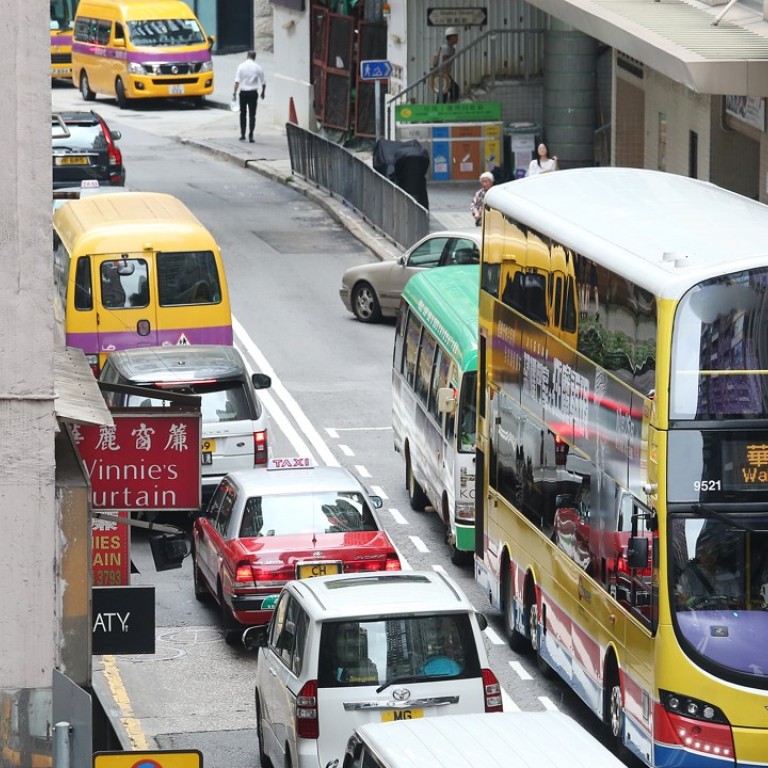 French undercover artist Invader hits Hong Kong again, but already some of his mosaics have been removed
On his third visit mystery artist puts up several new works around the city; while government workers were quick to take some of them down, you can still see his work in an exhibition at Over the Influence gallery in Central
French urban artist Invader has left more of his distinctive mosaic fingerprints around Hong Kong, on his third "invasion" of the city. But some pieces have already been removed – one in Causeway Bay and one in Tsim Sha Tsui, where a few tiles had been left behind. He has been asked to comment on the removals.
The artist, who keeps his identity a secret, often wearing a mask when creating his works, left 32 new pieces across the city in September, his works modelled on the crude pixellation of 1970s and '80s video games such as Pac-Man and Space Invaders (he took his name from the 1978 arcade game).
His works can be found in highly visible locations and have been placed in 33 countries and more than 65 cities, from Melbourne to Mombasa.
New works in Hong Kong include marine motifs (a mermaid and an anchor) as well common emojis.
With some basic instructions as to where some of his new works have been placed, a Post team set out in search of his pieces – traipsing from Mid-Levels to Wan Chai and Tsim Sha Tsui to Kowloon City. Some are small – just a few centimetres wide – while others take up entire walls.
Walking past one of his works in Central, Hongkonger Vincent Chan says while he's not familiar with the artist, he recognised the Space Invaders motif. "I spent many nights and many hours playing Space Invaders," says Chan. "Lots of happy memories."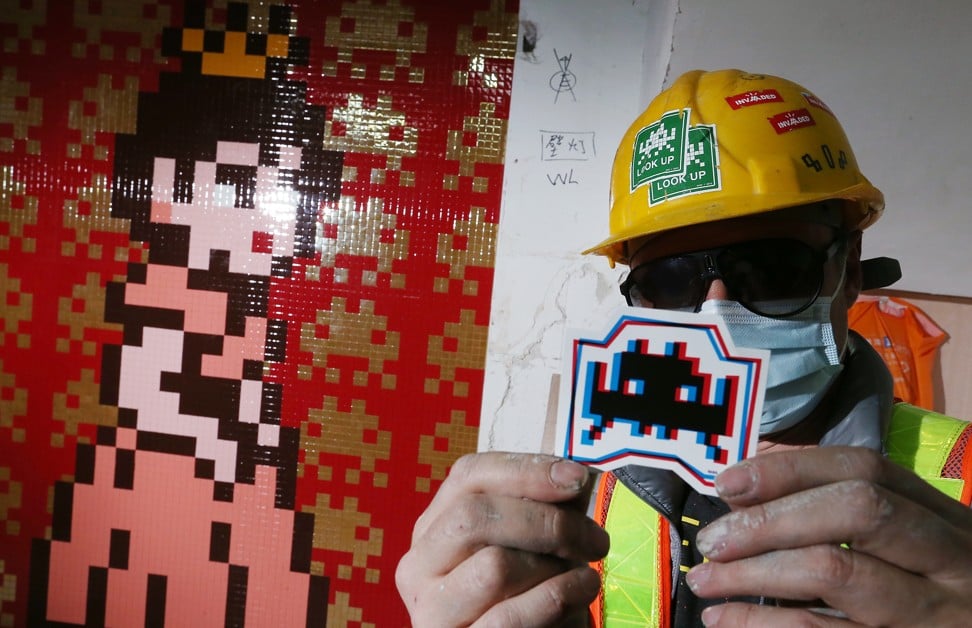 Student Kenneth Lai says he did not notice the Invader artwork as he crossed a road in Kowloon City but is familiar with Pac
-
Man. Lai says he is a fan of street art as long as the artists abide by the law.
"I like street art because it can represent the characteristics of the artist, and represent the culture of a city. But I think it should be done in a legal way. Because maybe some artists will do illegal artwork, and with some maybe, they swear, or something that is bad, they should do that in a particular space, with government permission."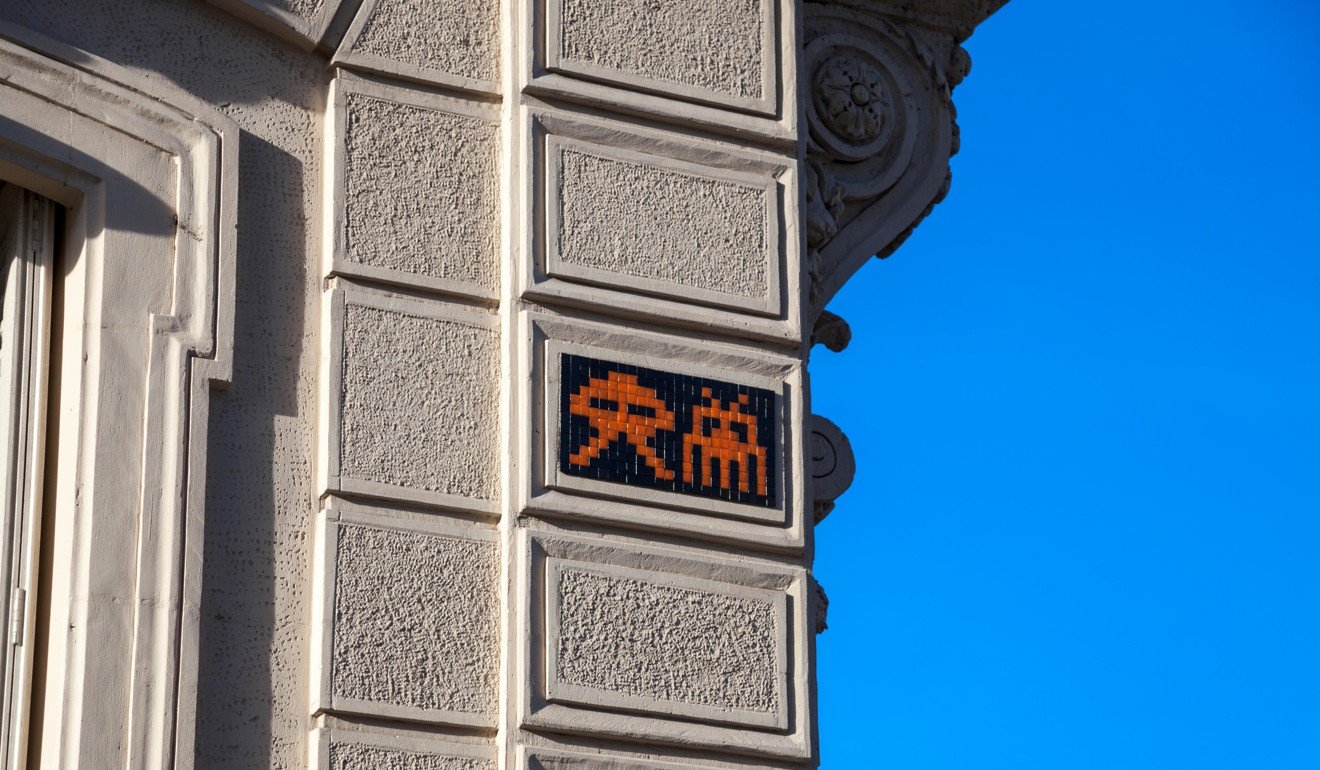 Looking at the large Pac-Man characters on a wall in Tsim Sha Tsui, Indian-born, Hong Kong-based Kinzal Khandelwal says she remembers the game from her childhood.
While passers-by were not familiar with the artist, they all agreed the works made them happy.
"We feel better, you know, when I see the colours … we feel better after seeing all of this," Khandelwal says.
In 2014, internet users were enraged when a depiction of Hong Kong Phooey, a kung fu dog from a 1970s American cartoon series of the same name, was removed from a wall in Happy Valley by the Highways Department. The work was originally created as a tribute to Bruce Lee.
Alias HK_58, a version of the Phooey work went for US$250,000 at Sotheby's Hong Kong in 2015.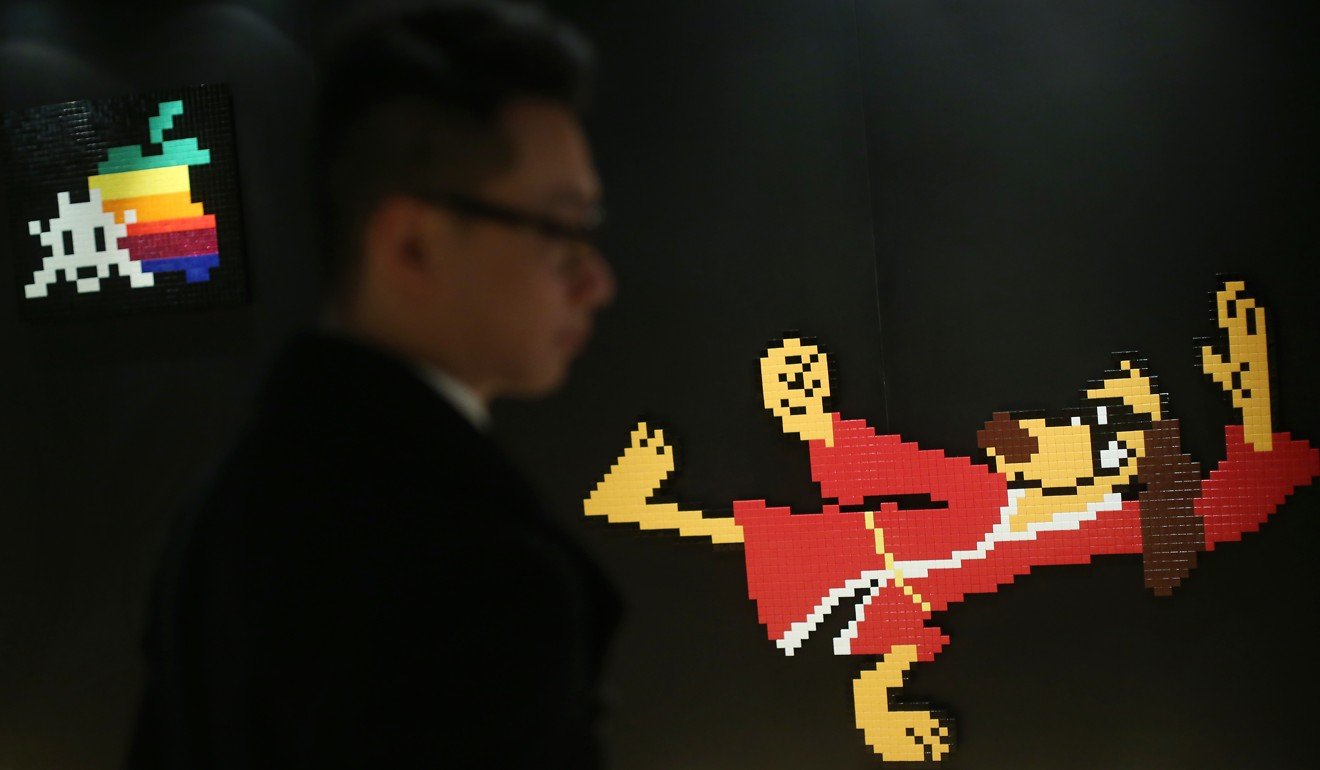 In response to the removal of his works, Invader wrote: "Having invaded more than 60 cities around the world, I have never faced a situation where a public authority would systematically and rapidly remove art from the streets and I hope it won't happen in Hong Kong either, and that those removals are just an illustration of the rule [that] "10 per cent" of my creations are usually destroyed quickly. … I am, of course, very saddened and affected by these removals."
In September police in Paris arrested two men who allegedly posed as municipal workers and stripped city walls of mosaic works by the artist.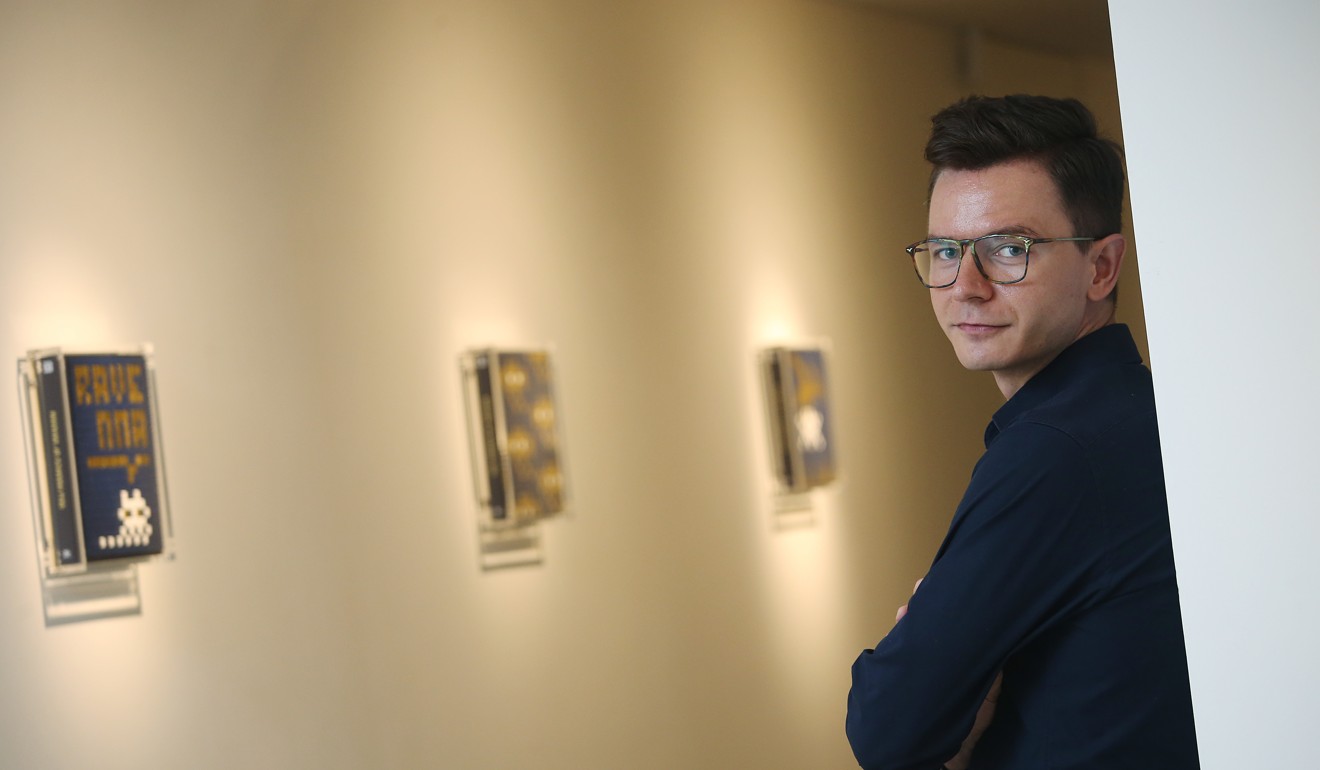 Those wanting to see more of his works can visit the Over The Influence gallery in Central.
"He likes Hong Kong, he likes to invade Hong Kong, he sees Hong Kong as a unique place," says Over The Influence gallery representative Piotr Swies.
The show celebrates the release of the 7th Invasion Guide, titled the 'New Mosaics of Ravenna', which focused on his invasion of the Italian city.
New Mosaics of Ravenna. Until October 26. Over The Influence, 1/F, 159 Hollywood Road, Central, tel: 2617 9829
This article appeared in the South China Morning Post print edition as: French mosaic artist enjoying yet another night on the tiles