Art
Get more with myNEWS
A personalised news feed of stories that matter to you
Learn more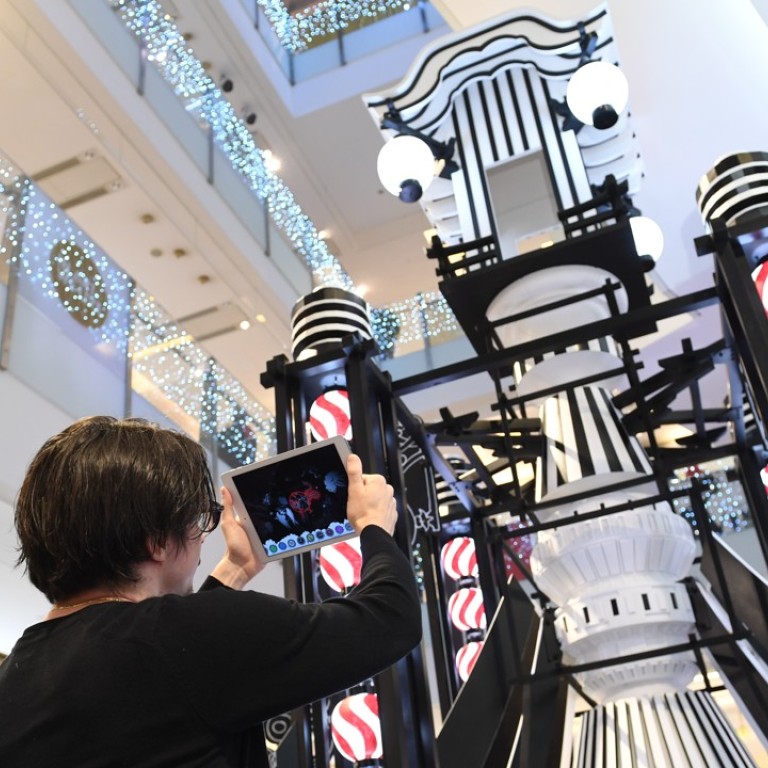 In Hong Kong, French artist Nicholas Buffe takes you on an AR journey across the zodiac
Using augmented reality to draw visitors into an adventure to restore celestial balance, contemporary artist Buffe blends pop culture with classical stylings to create an immersive multimedia experience at the K11 Mall
The towering 4.5-metre rocket-lantern sculpture standing in the K11 Mall in Tsim Sha Tsui perfectly reflects the signature style of its creator, French contemporary artist Nicolas Buffe: a mix of old and new, this time blending tokusatsu (live-action Japanese film/TV heavy on special effects)-style sculpture with traditional Japanese lantern making.
"This work tells a story by incorporating popular and traditional Japanese myths mixed with the 13 Western zodiac signs," Buffe says, referring to the astrological system that includes Ophiuchus, "the serpent bearer".
The story involved is a sci-fi adventure about the disappearance of the Capricorn constellation from the night sky, a situation which puts this year's Christmas in jeopardy. Like all good adventure tales, there is a hero involved.
"Urania, the muse of astrology and astronomy, has to criss-cross the universe in this rocket lantern and use her resources to find Capricorn, restoring celestial balance and saving Christmas," Buffe explains.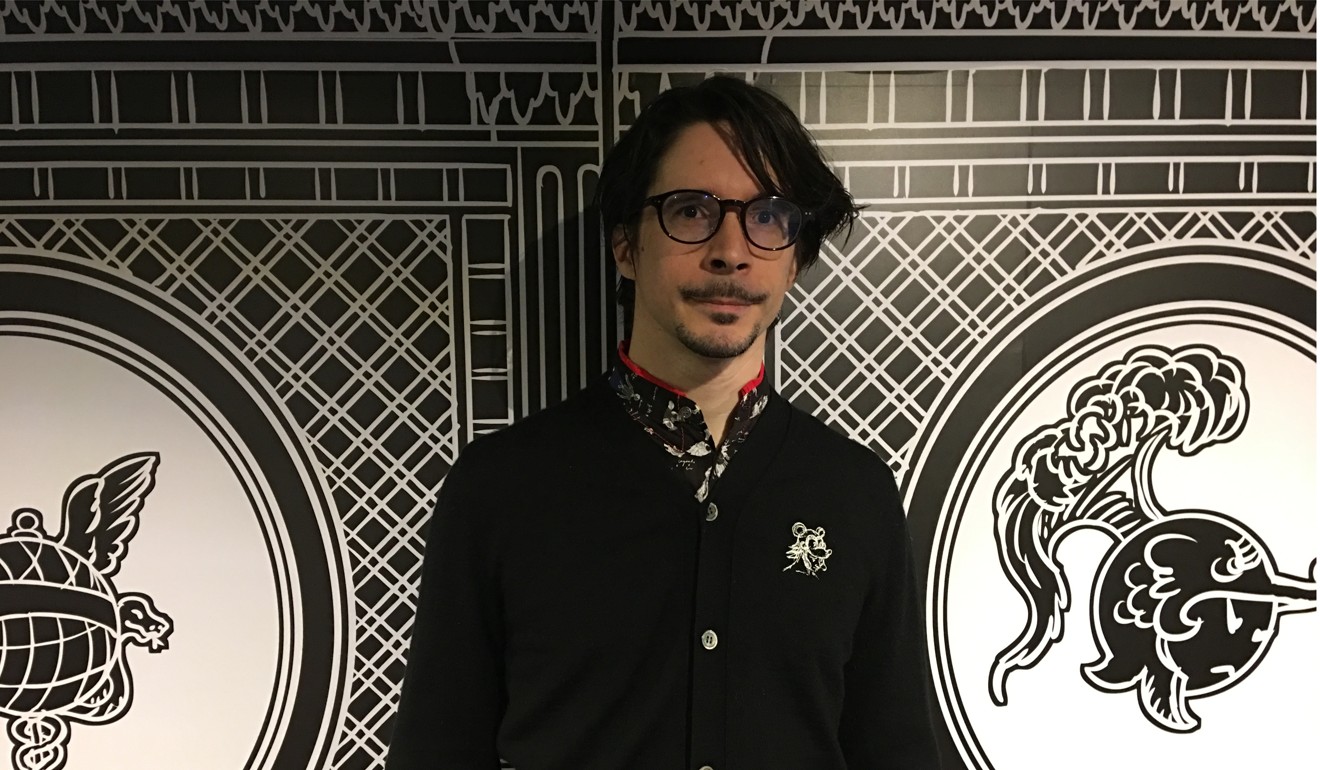 To quite literally get a better picture of the how the story unfolds, Buffe uses augmented reality (AR) to add an interactive element. With the help of a mobile app, visitors can view 13 zodiac-themed images designed by Buffe in AR – his way of igniting their imaginations.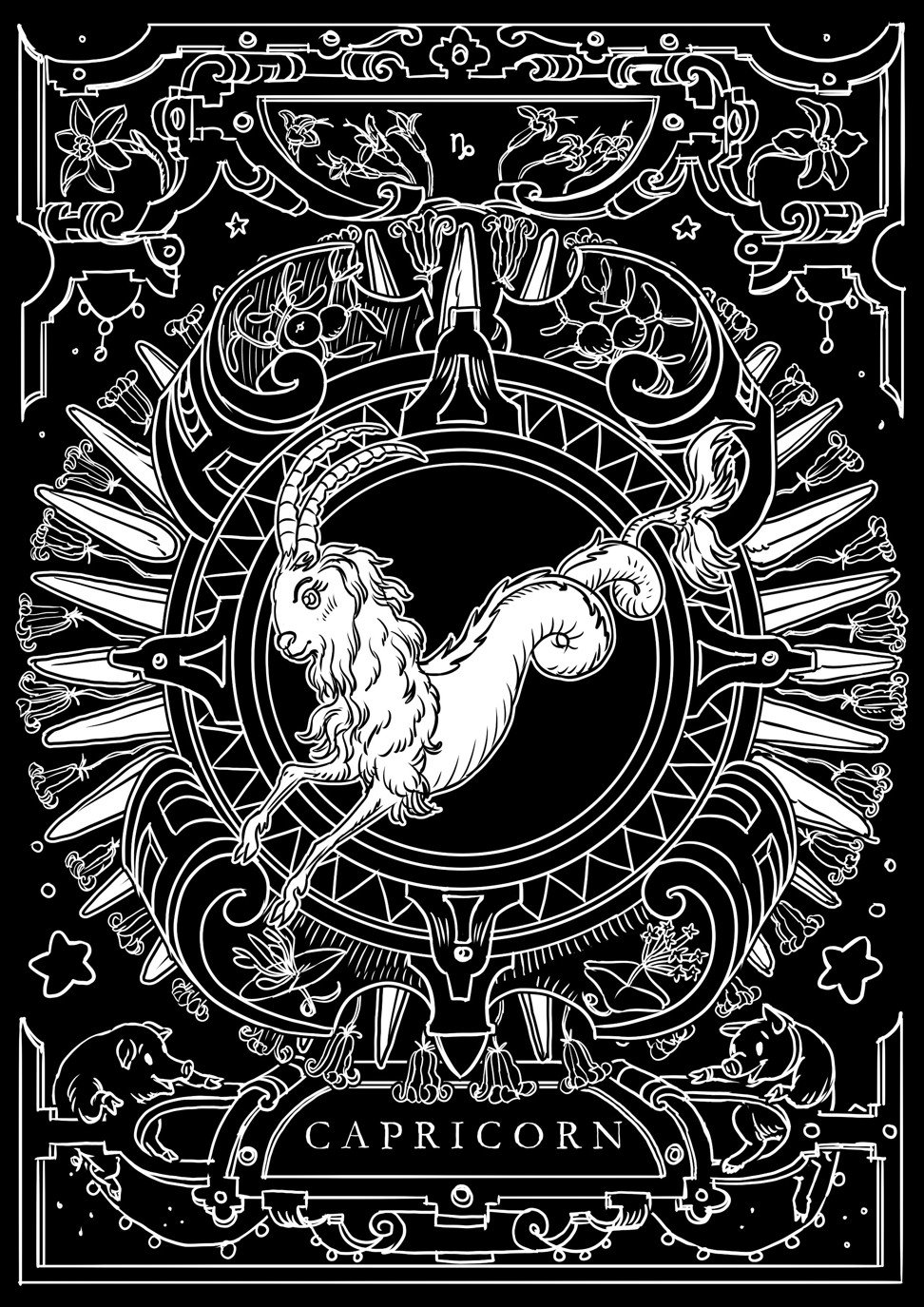 He demonstrates by holding his phone up the rocket; the screen suddenly fills with images. "If a young child walks up to this sculpture they will love what they see and will be blown away by its size. But their mum or dad can take it to another level by using the AR technology, involving the viewer in a cat-and-mouse game."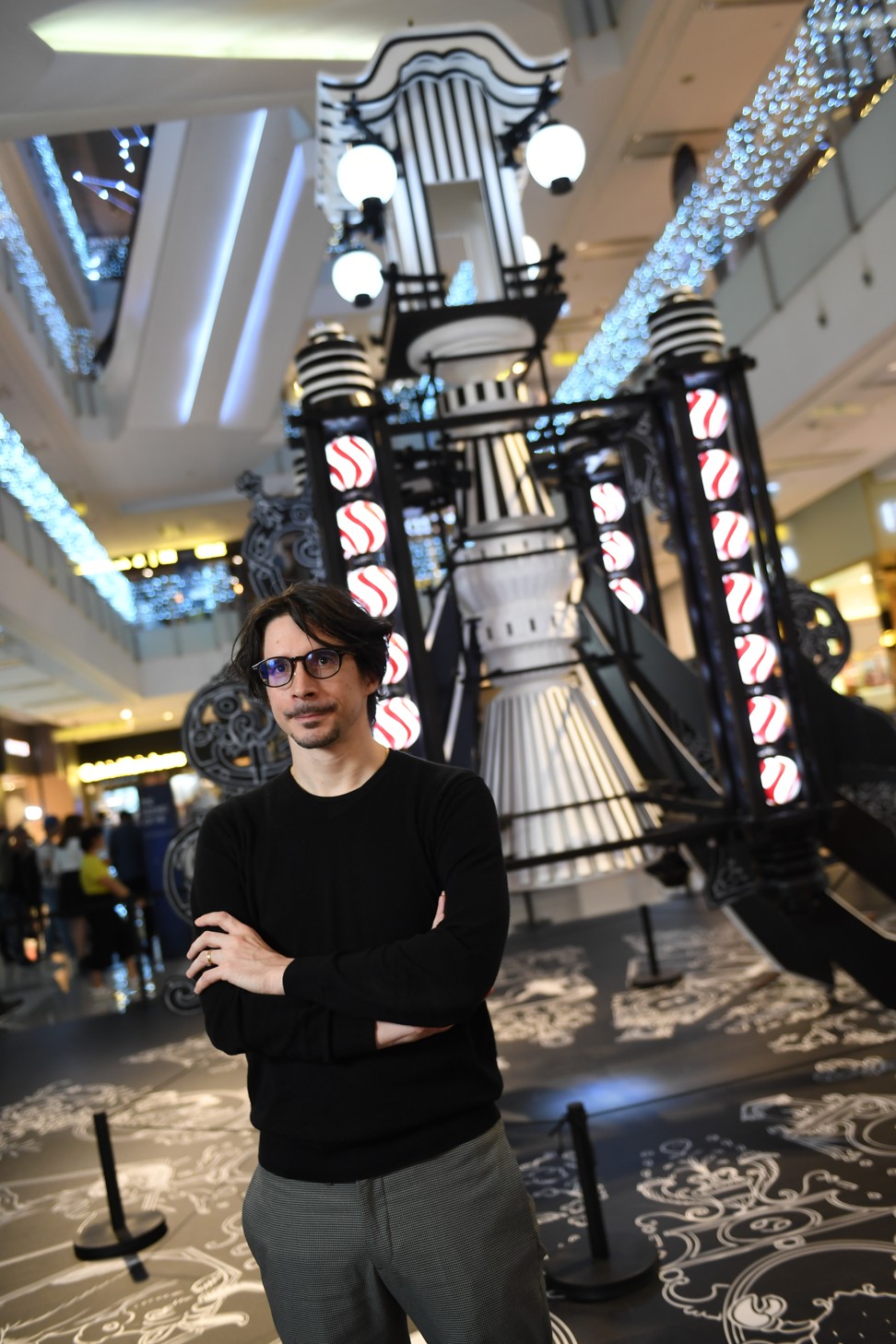 Born in 1978, Buffe has long loved both Japanese culture and classical culture (his heroes range from French Renaissance writer François Rabelais to American animator Tex Avery and video game character Mario). But his big passions are anime, tokusatsu, Japanese manga and video games, which prompted the artist to move to Tokyo in 2007.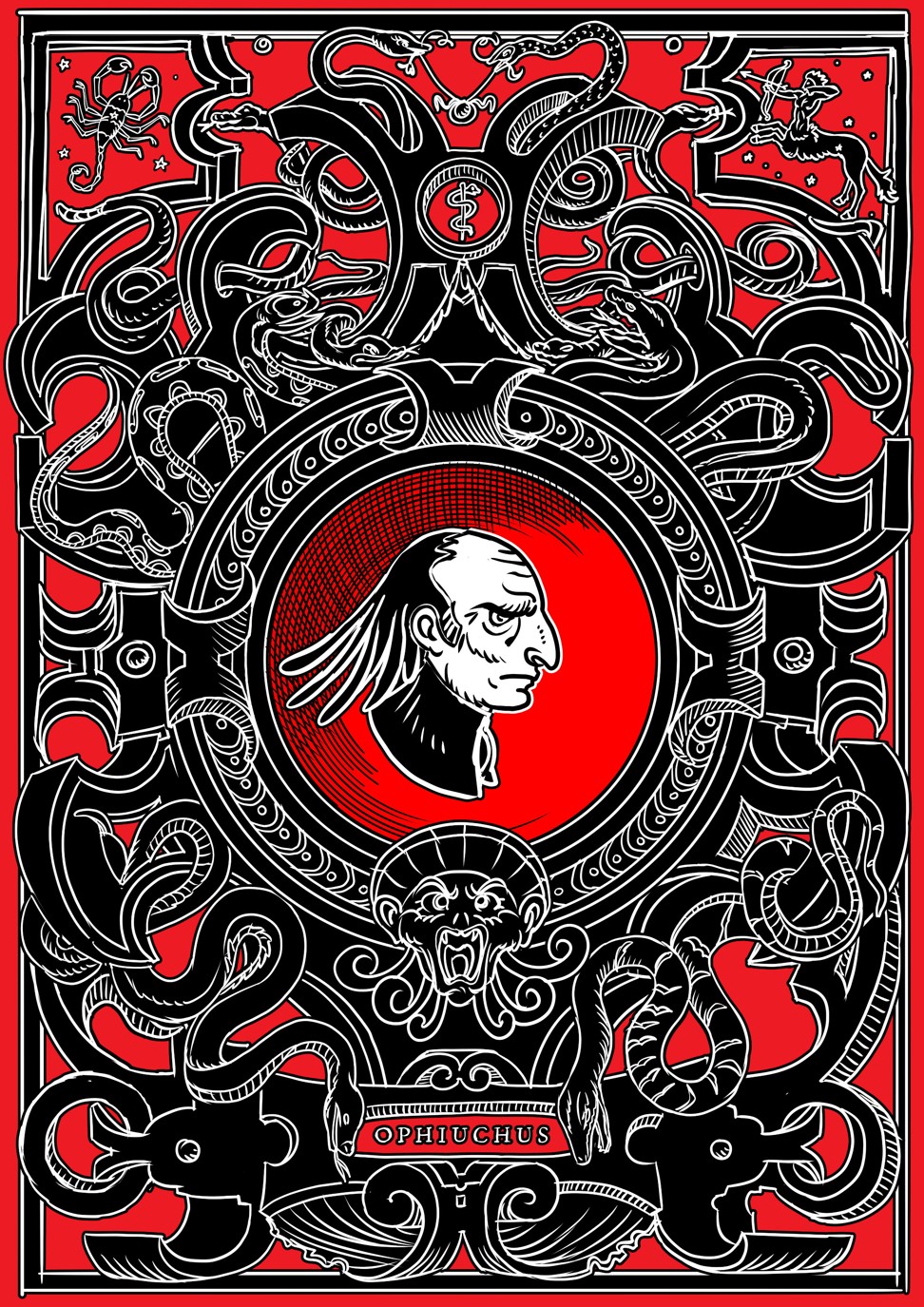 Another highlight of the K11 exhibition is a "planetarium" where visitors can lie down on giant cushions and view astronomical and astrological images projected on the ceiling of a tent. They are then able to manipulate the scene through their own movements, which are picked up by a nearby camera. I decide to have a go and all of a sudden I have control of the sky, and choose to launch the odd shooting star or two.
The exhibition also features a three-dimensional paper installation and wall art series by Hong Kong creative duo Stickyline.
"The Universe in Me: A Christmas Voyage" by Nicolas Buffe. Rocket-lantern sculpture installation art: K11 Atrium (G/F) until January 1, 2018, 10am-10pm. Exhibition by Nicolas Buffe: Chi K11 Art Space (B3/F), until January 14, 12pm-10pm. Admission: HK$30