Art
Get more with myNEWS
A personalised news feed of stories that matter to you
Learn more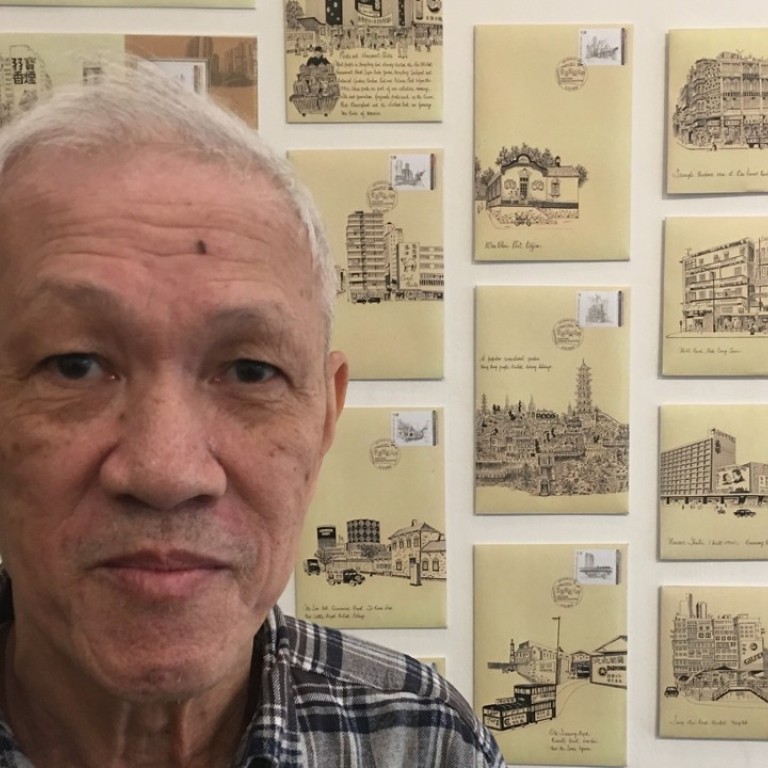 Potted history of Hong Kong and China, sketched on 10,000 envelopes, the focus of a Hong Kong art gallery show
Now showing at the Green Wave Art gallery in Yau Ma Tei, the many intricate works of Lok Ka-chung, drawn on envelopes, depict a sketched history of life in Hong Kong and China, much of which has been lost over the years
When Shisen Chen, curator of the Green Wave Art gallery, entered the Mong Kok flat of Lok Ka-chung, his jaw dropped. The walls of every room were lined with drawings by the 70-year-old self-taught artist, with countless more packed in boxes throughout the flat. There were more than 10,000 illustrations in all, drawn in painstaking detail on an unconventional medium: envelopes, the artist's canvas of choice.
"I was blown away. Every room was full of envelopes. He told me his wife complained a lot about having little space," says Chen, who spent the following four hours rummaging through the boxes, unable to tear himself away from the massive collection.
Now the public can also see some of Chung's work, with an exhibition at Green Wave Art that is divided into three instalments to allow as many drawings as possible to be shown.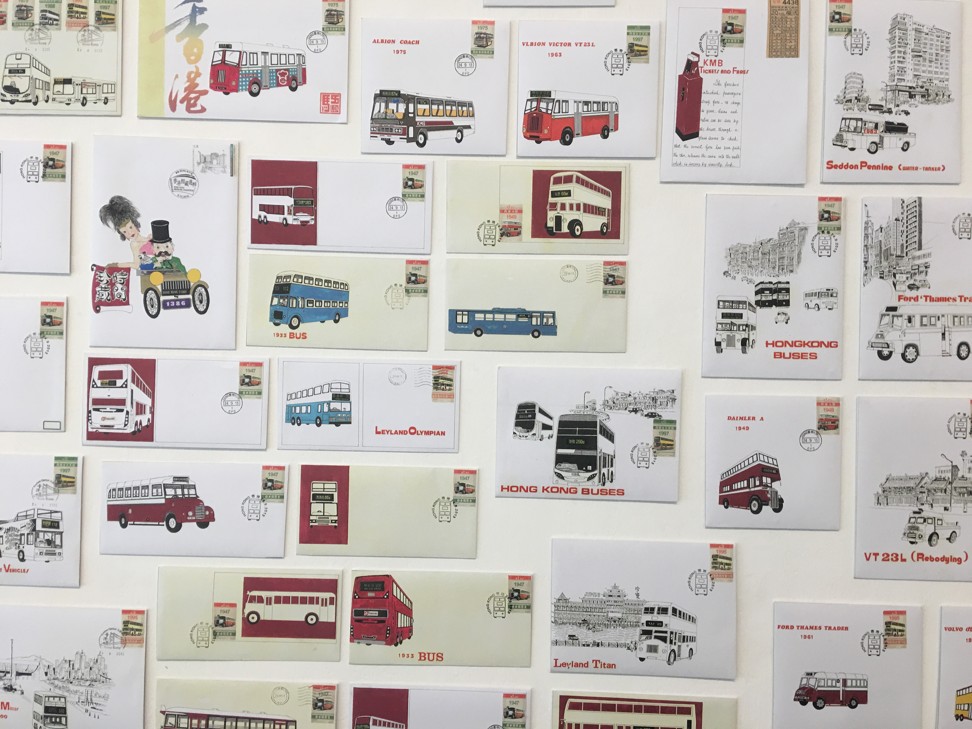 Sitting in the Yau Ma Tei gallery, a youthful-looking Lok is immersed in a new work, this one featuring colourful dragons. The stamp in the envelope's corner was released in 2007 to celebrate Chinese martial arts.
When I mention that I thought he had stopped drawing, he looks up and says: "This one is for you."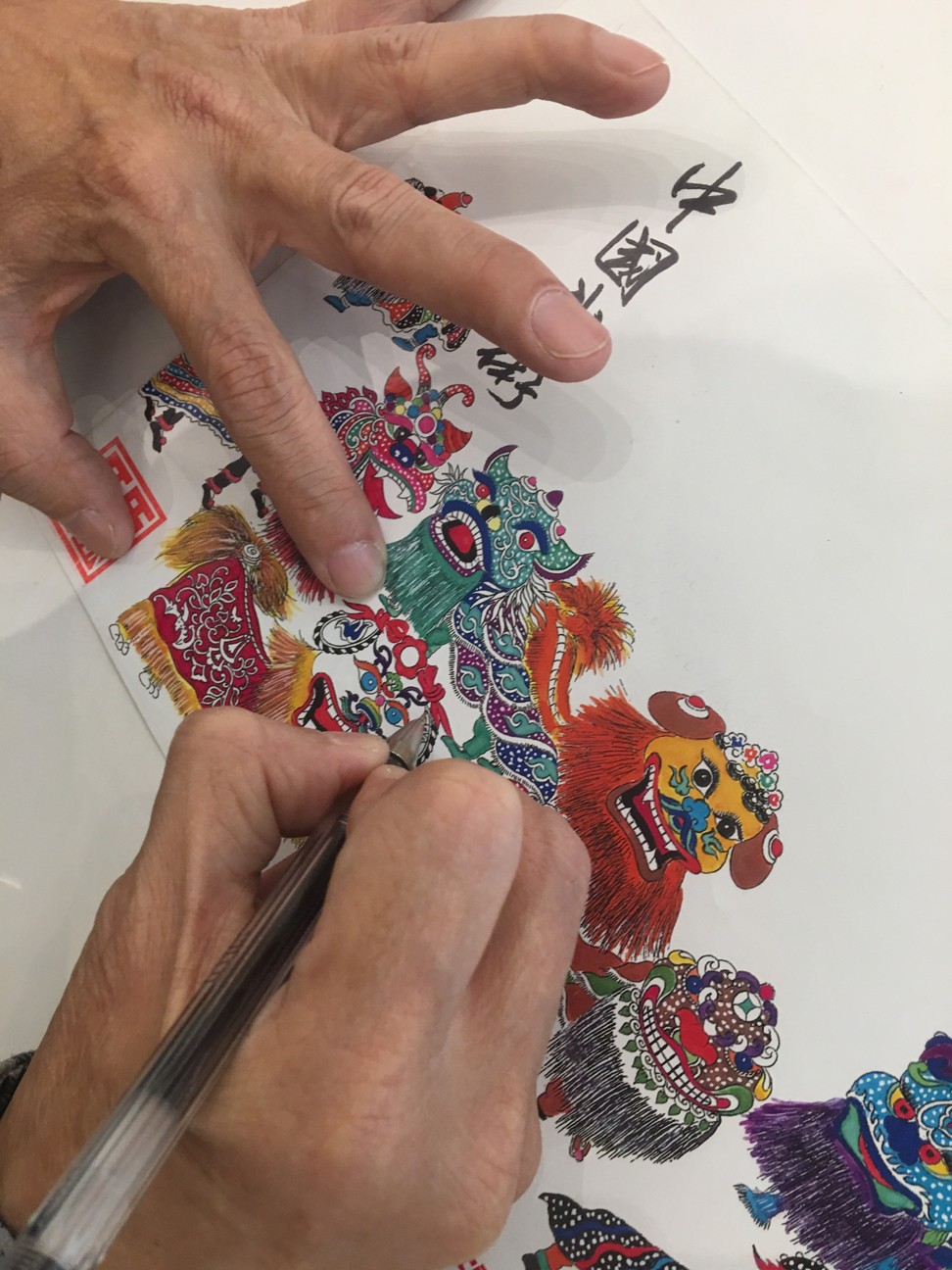 It was with giving that Lok's love of letters and envelopes started. He began sending illustrated letters to friends to bring them joy and soon found he could not stop, saying drawing helped to lift the gloom.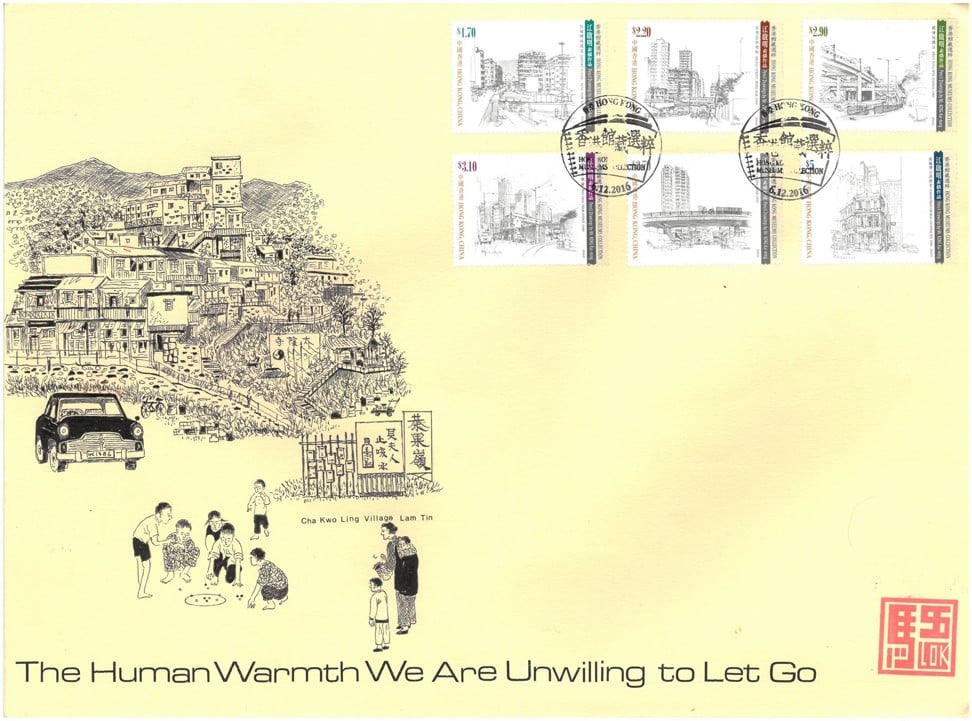 The avid stamp collector admits he is obsessed, and that his obsession covers many themes: from politics and dragons to signs of the zodiac and buses (the current exhibition includes 600 envelopes that feature only buses). A former jewellery maker, Lok says that making intricate pieces helped him draw in such detail.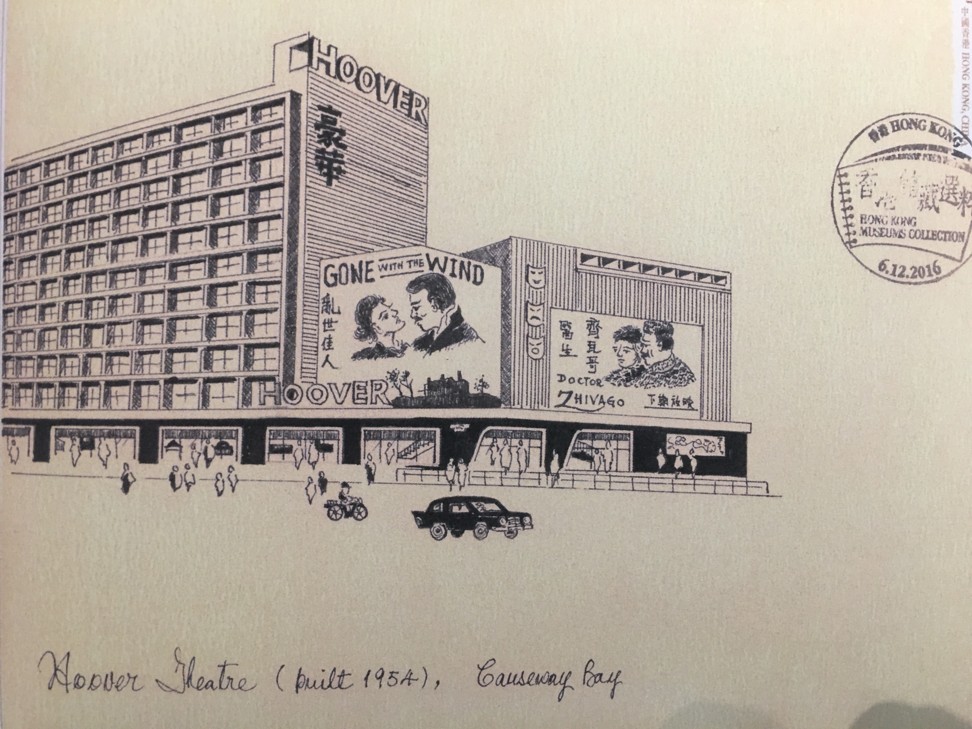 Among the exhibits are a number of detailed drawings of Hong Kong buildings, many of which have since been demolished – such as the Hoover Theatre in Causeway Bay, which opened in 1954 and closed in 1981. The envelope shows theatre billboards advertising two screenings: Gone with the Wind and Dr Zhivago.
Other envelopes include drawings of the Tiger Balm Garden, a former amusement park in Tai Hang on Hong Kong Island, various tea houses and an old shanty village in Sau Mau Ping, Kwun Tong, in east Kowloon.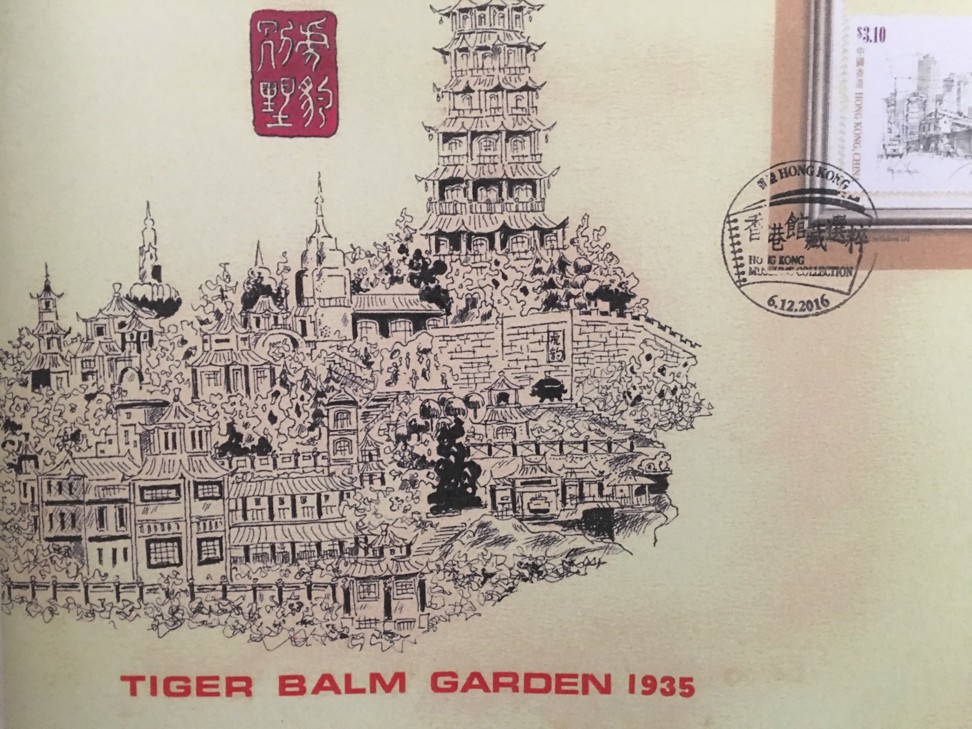 As well as stamps, Lok has collected thousands of commemorative envelopes marking milestones such as the 1997 return of Hong Kong to Chinese sovereignty and the 150th anniversary of the Royal Hong Kong Police. He adds his own political spin to the envelopes, most with tongue firmly in cheek.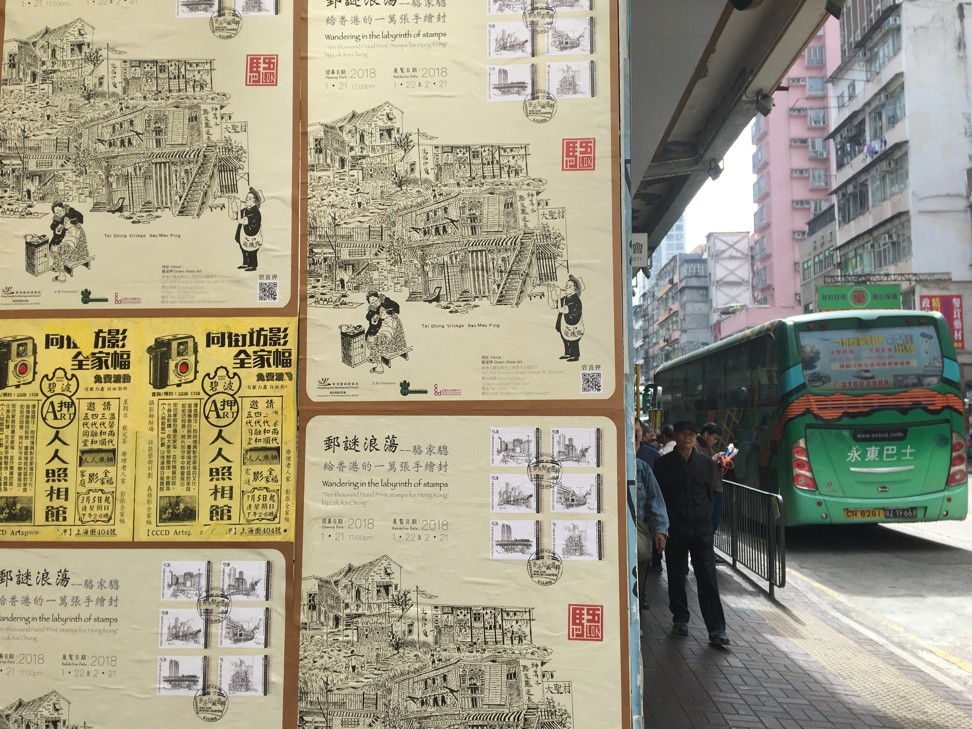 Lok heads to a back room and returns with three large albums full of envelopes. There are another 13 in another room, he says. Flicking through the pages, it is obvious Lok has a passion for Chinese politics.
Many scenes show important events in the country's history: from the 1900 meeting of the Eight-Nation Alliance, a military coalition set up in response to the Boxer rebellion during China's Qing dynasty, to the opening of China's first subway, built in Beijing in 1969.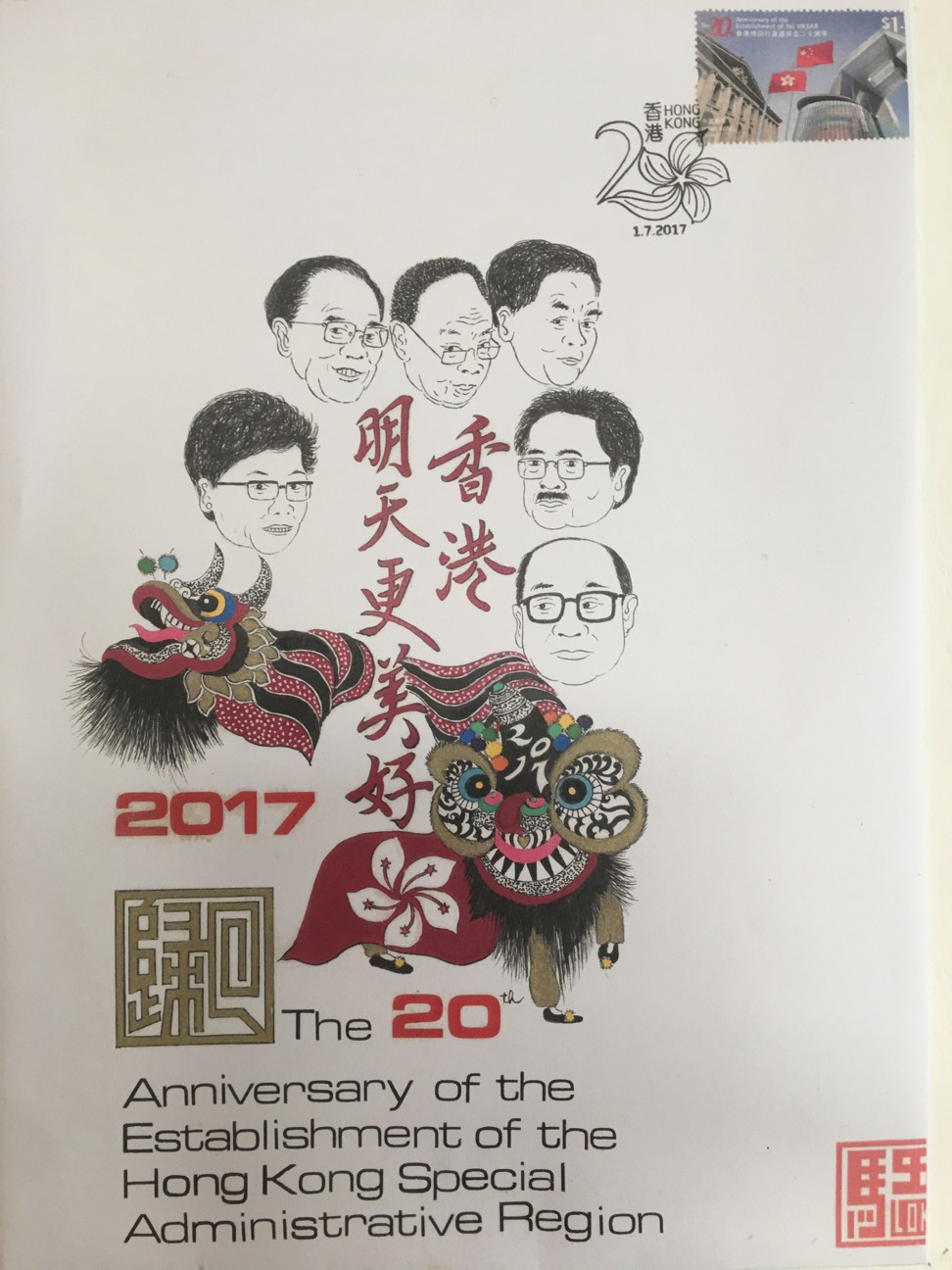 Several envelopes feature the face of Sun Yat-sen, the revolutionary who devoted his life to overthrowing the Qing dynasty and setting up the Republic of China. One envelope shows him in London, complete with Union flag and Big Ben – a reference to when he fled to Britain from China after his role in a failed coup in 1895 forced him into exile.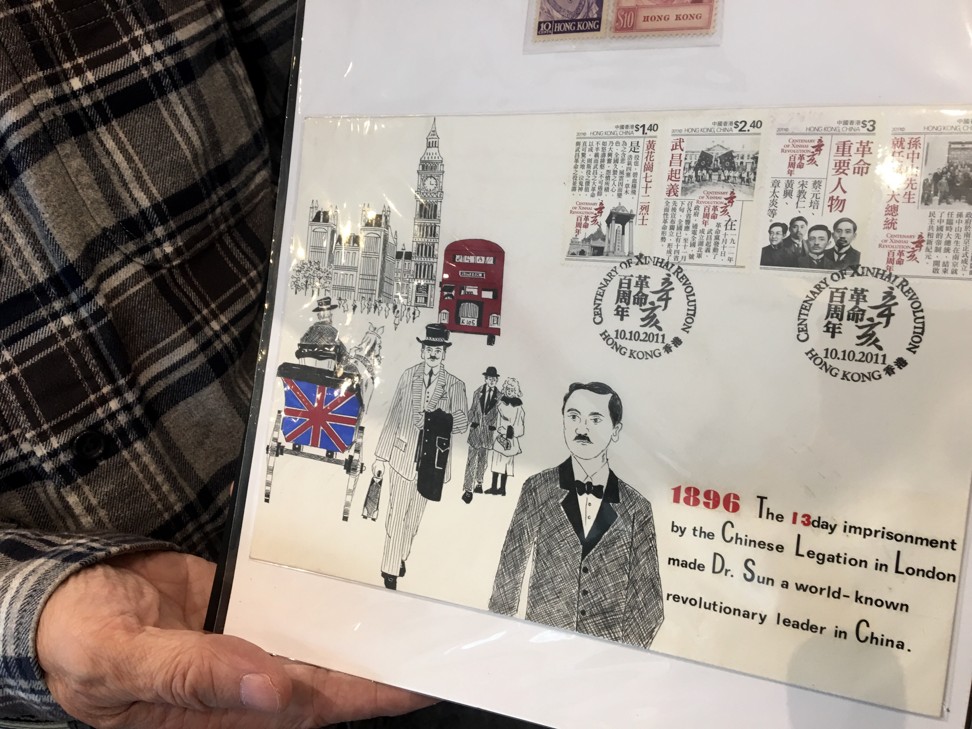 What Lok has created is a sketched history of life in Hong Kong and China, and he hopes his works will spark an interest in history and politics among young people.
Wandering in the Labyrinth of Stamps: Ten Thousand Hand Print Stamps for Hong Kong by Lok Ka-chung, Green Wave Art, 404 Shanghai Street, Yau Ma Tei, Kowloon. Opening hours: 1pm-8pm (Tue-Sun), tel: 2339 1729. Until Feb 21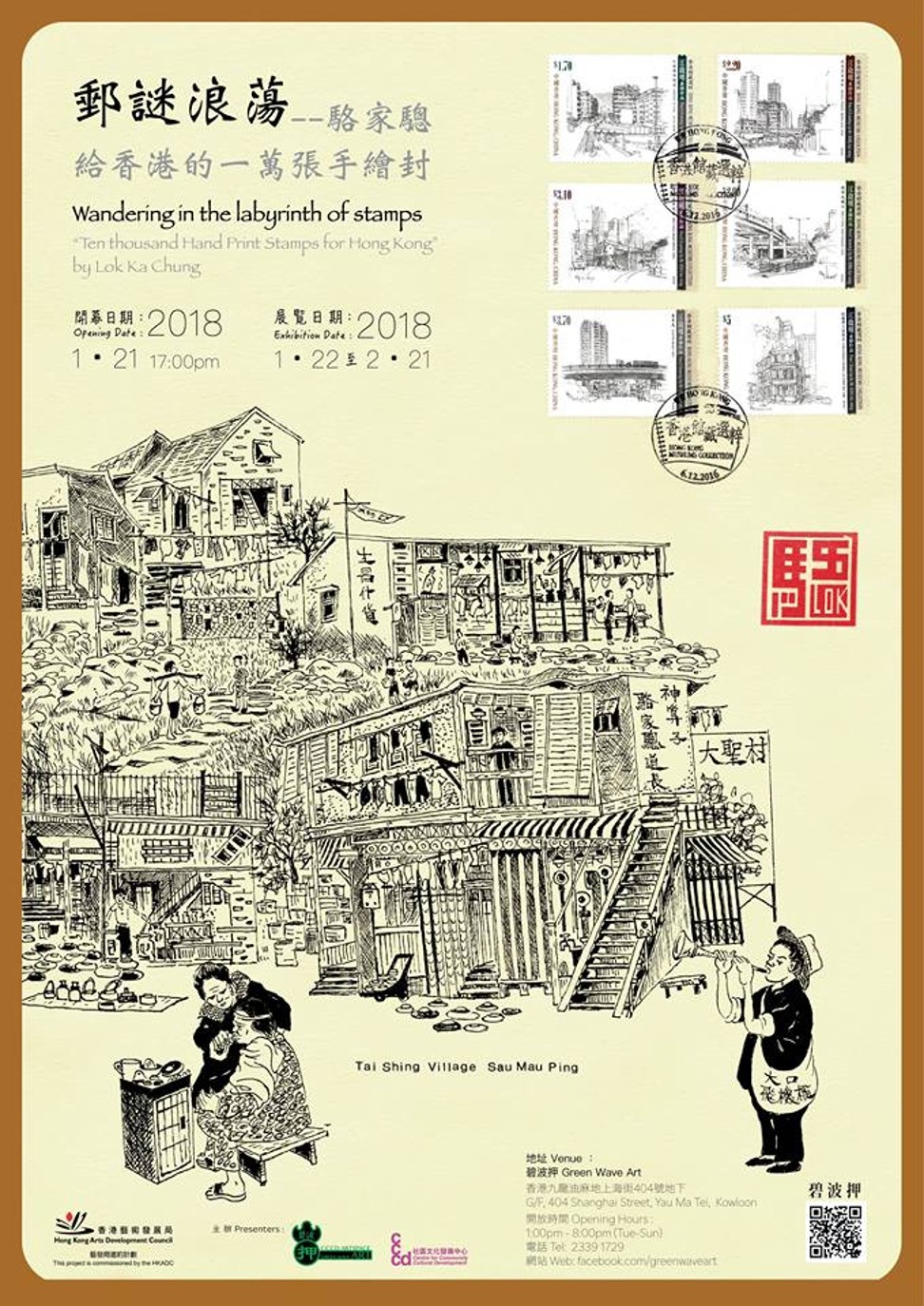 This article appeared in the South China Morning Post print edition as: Envelopes deliver the finer details