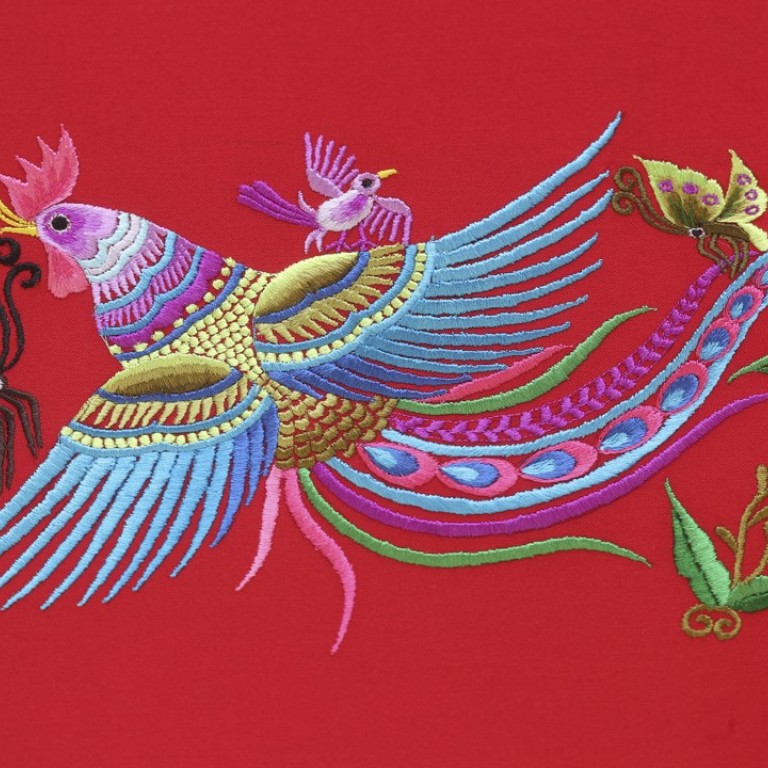 Chinese handicrafts alive and kicking in Guangxi, China-Asean trade expo host
The deep colours of Zhuang embroidery were proudly celebrated at a recent arts and culture festival held in Nanning, in southwest China, whose profile will be raised by a regional trade summit later this year
For those who think traditional Chinese handicrafts are out of fashion, meet Lan Ling, whose embroidery skills have helped lift her out of poverty.
"My grandparents taught me to embroider. Our village in Mashan county is poor. I do the needlework for several hours a day and earn several thousand [yuan] a month now," says the 45-year-old, who is a member of the Zhuang ethnic group. "The work allows for flexible working hours. Many women in our village do it while taking care of their children.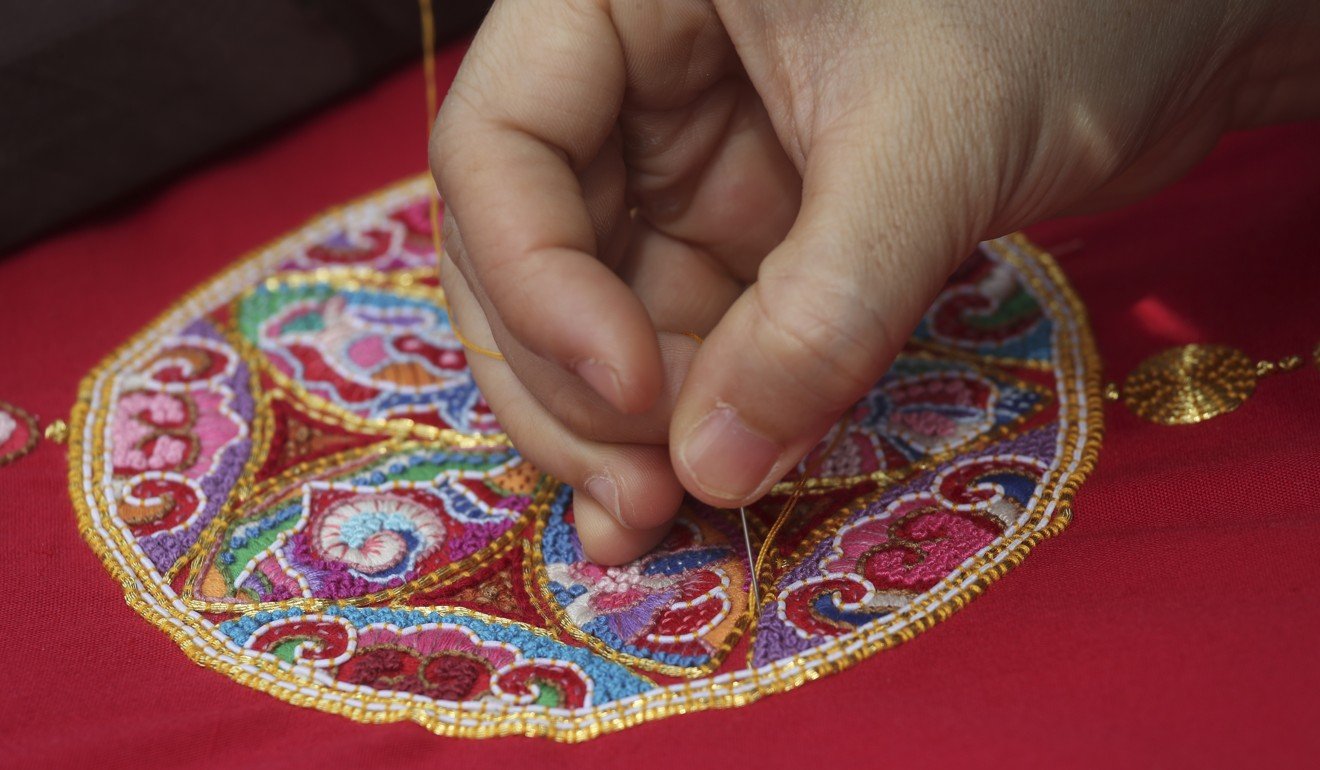 "Our designs signify good luck, fertility and everlasting love. A handmade design takes half a month to make," Lan says.
She was among 60 villagers from the county promoting Zhuang Art Lan – a company that sells embroidered furniture and decorations – at a recent arts and culture carnival held at Folk Song Lake in Nanning, in China's southern Guangxi province.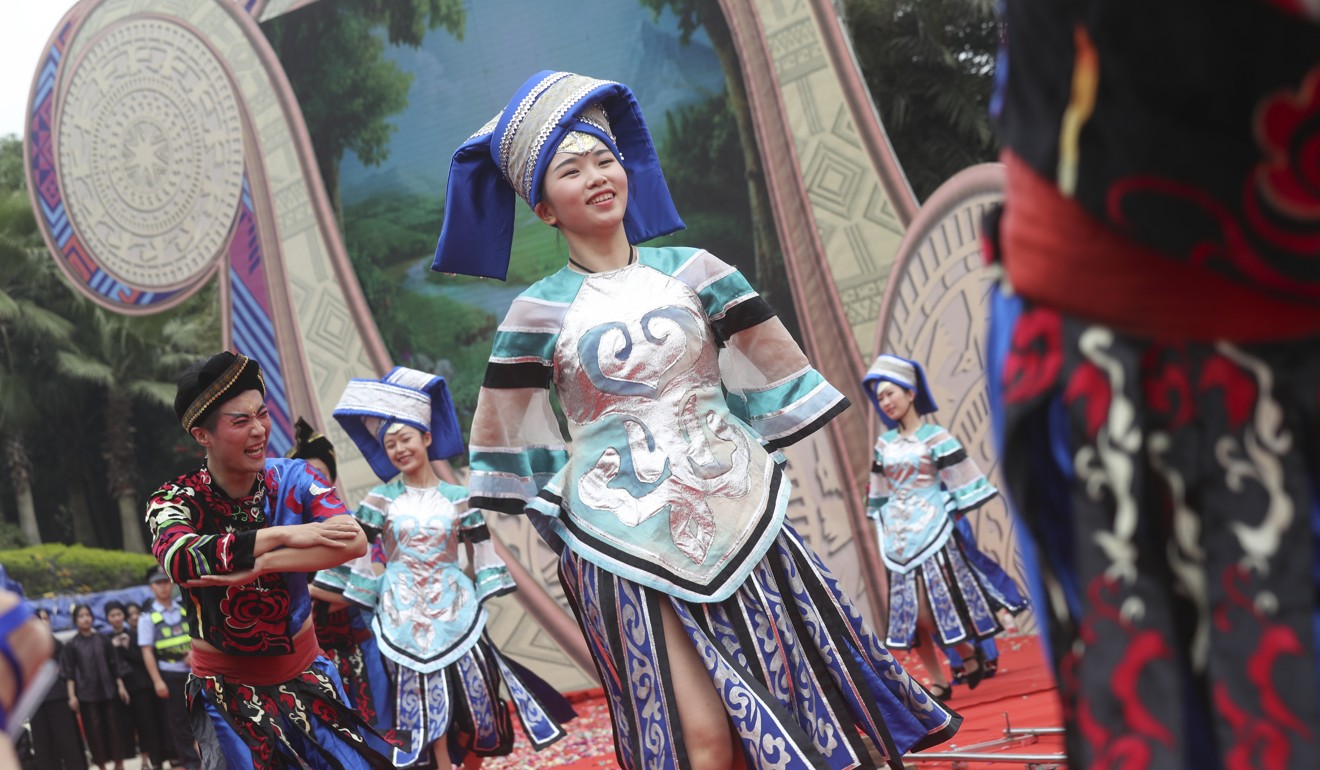 The one-day event marked the 60th anniversary of the establishment of the Guangxi Zhuang autonomous region; it also offered a chance for the local government to promote its effort to conserve Zhuang embroidery, recognised as part of the intangible cultural heritage in China.
Traditional Zhuang embroidery designs use deep and bright colours to flesh out flowers, butterflies, birds, water ripples and other natural phenomena. Zhuang Art Lan, set up in 1998 in Mashan county, has modernised these designs. Its products are now sold to more than 20 countries, with annual exports totalling around 6 million yuan (US$943,000), according to the company.
Guangxi has more than 14 million Zhuangs, according to figures from tech company Baidu, making the Zhuang one of the largest ethnic minority groups in China.
As well as their handicrafts, the Folk Song Lake carnival last month also celebrated their love of singing. It's not uncommon to find young Zhuang men and women belting out songs in public to profess their love.
On the day of the festival, villagers dressed in colourful outfits performed auspicious songs to welcome overseas visitors.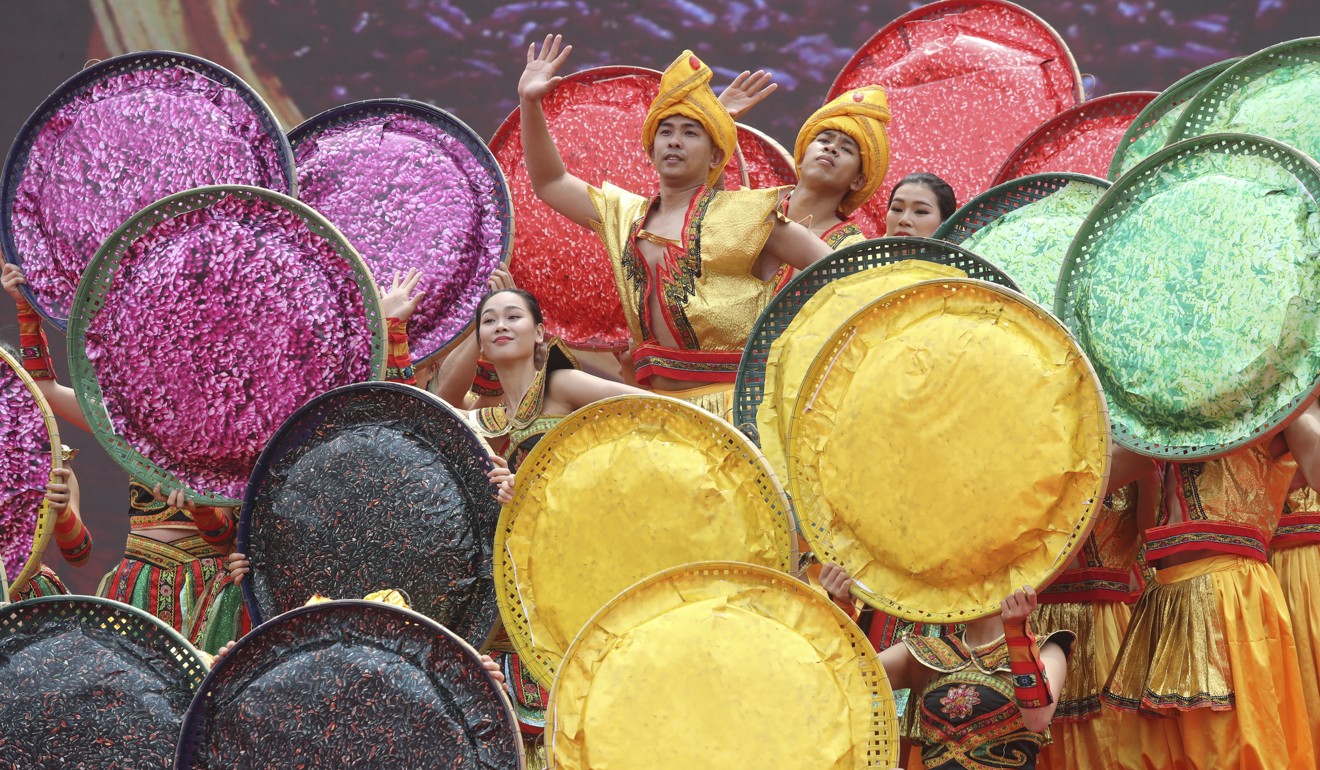 One of them was Jamie Cunningham, 27, from Germany who said he is fascinated by Guangxi culture. "I love travelling and seeing and learning new things. The group culture of boys and girls singing mountain songs and expressing their feelings through singing is interesting," said the TV and radio presenter, who is also an English teacher.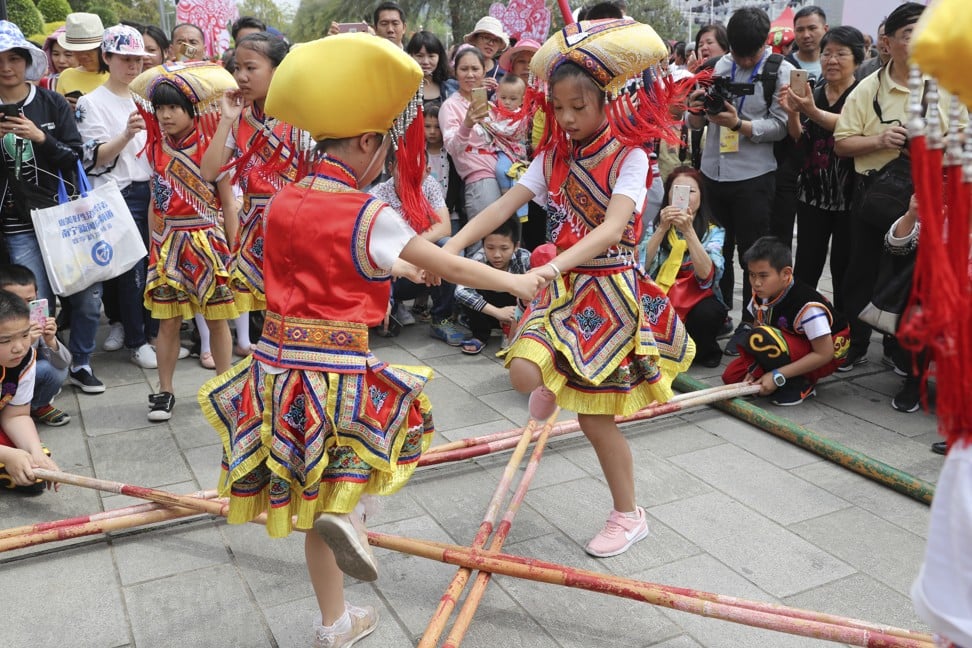 He thinks China should do more to protect its traditional culture and heritage: "There are big new buildings and businesses all around China. But the ethnic and traditional way of life is worth preserving."
Other festivities at the carnival included bamboo dances, martial arts, stilt performances and on-the-spot matchmaking sessions.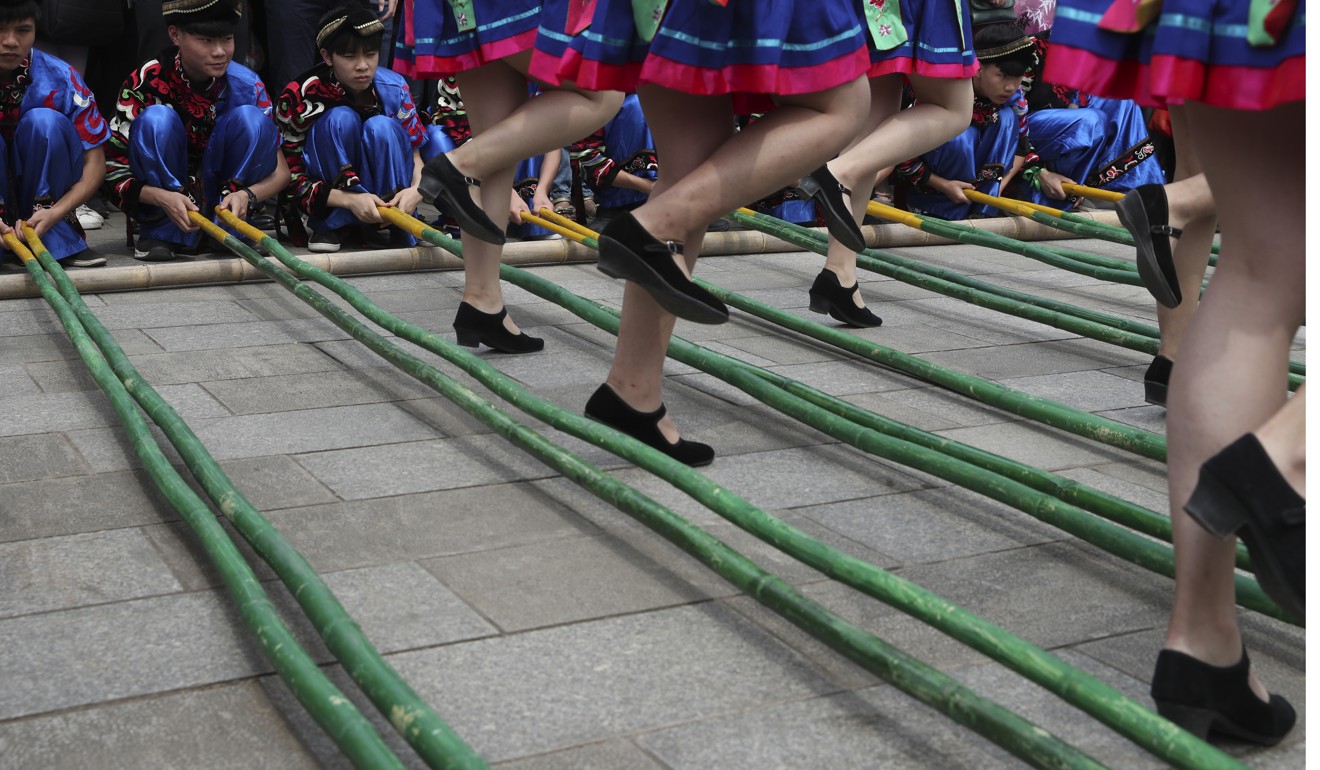 The event was not all about heritage conservation, though. One of the province's ancient cities, Liuzhou, famed for its snail rice noodles, has become an e-commerce hub for fresh agricultural produce. In 2017, Liuzhou vendors' turnover from e-commerce reached 80 billion yuan, a 32 per cent year-on-year increase, according to gxnews.com.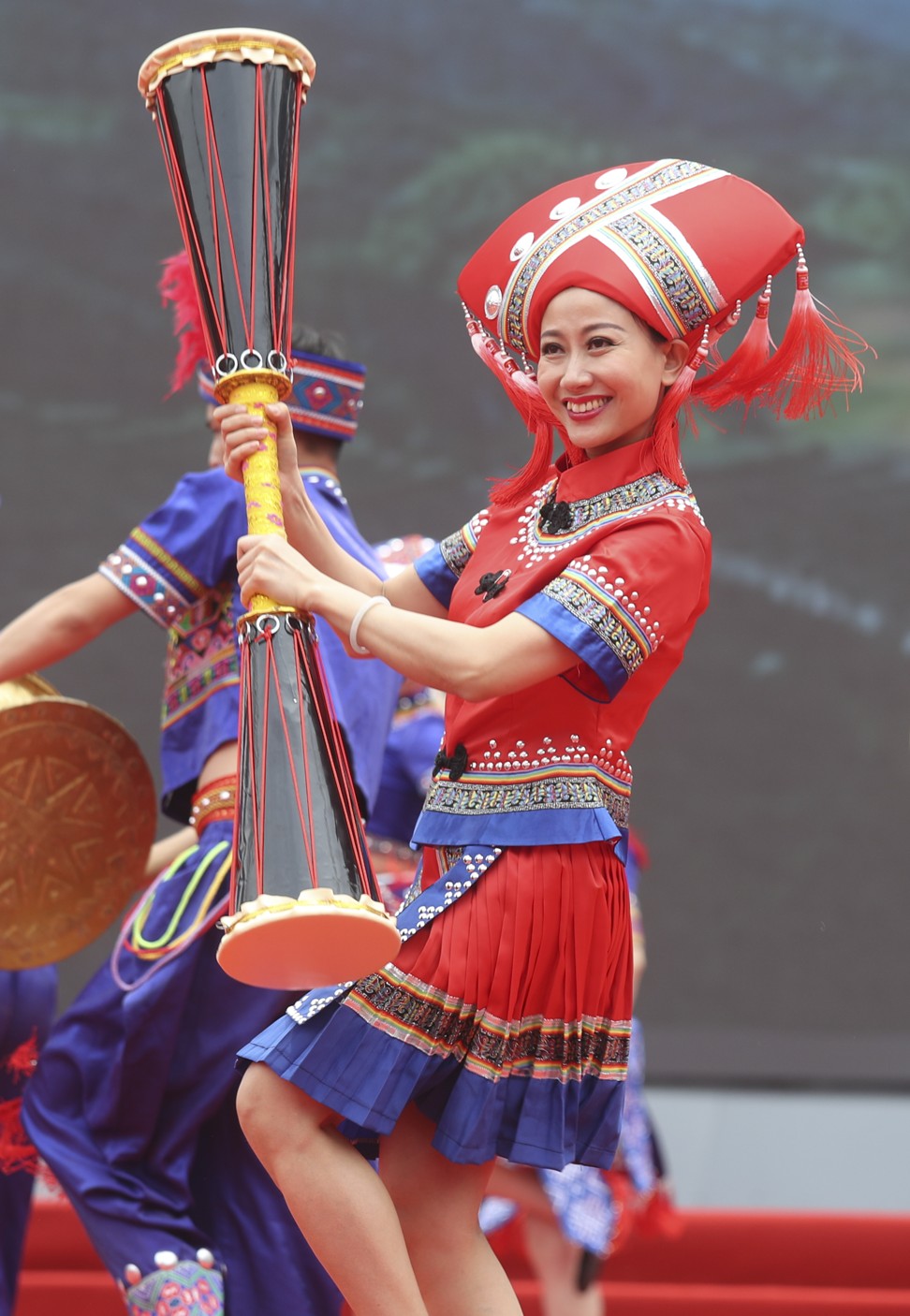 The Zhuang culture will come into the spotlight again in September at the 15th China-Asean Expo, which will be held in Nanning. Officials from China and the 10 Asean member states will converge for cultural and business exchanges.