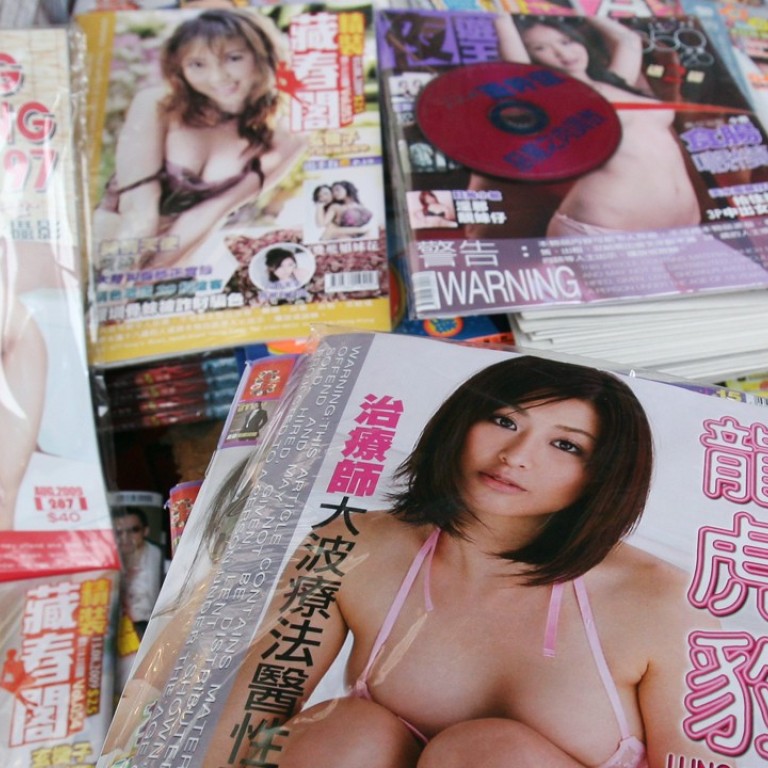 Playboy photographer on dated Hong Kong views about nudity and why some local magazines are offensive
Ruby Law, Hong Kong's first Playboy photographer, whose Bali shoot features in the current issue of the men's magazine, says censors should be more worried about the magazine cover images of girls seen on city news stands
Hong Kong's first Playboy photographer, Ruby Law, has some advice for the city: drop the conservative attitudes towards nudity.
"Modelling agencies here and around Asia have a no-nudity clause in their models' contracts which is frustrating when recruiting," says 27-year-old Law, as she parks her huge roller luggage between tables at a coffee shop in Admiralty and orders an iced chocolate.
Law's work – a tropical-themed shoot in Bali – appears in the May-June issue of USA Playboy, the American men's lifestyle magazine founded in 1953 by businessman Hugh Hefner, who died last September aged 91.
Despite the magazine's global success, Law says people in Hong Kong are shocked when she tells them she's done photo shoots for Playboy.
"People in Asia are not accepting of what it [Playboy] is. It's not about nudity but about perception … it's about how you want to see it.
"People need to chill … they need to take a look at the magazine before saying anything about it.
"If you look at the women photographed for Playboy, you don't feel uncomfortable but think 'she's pretty or she has a nice body'."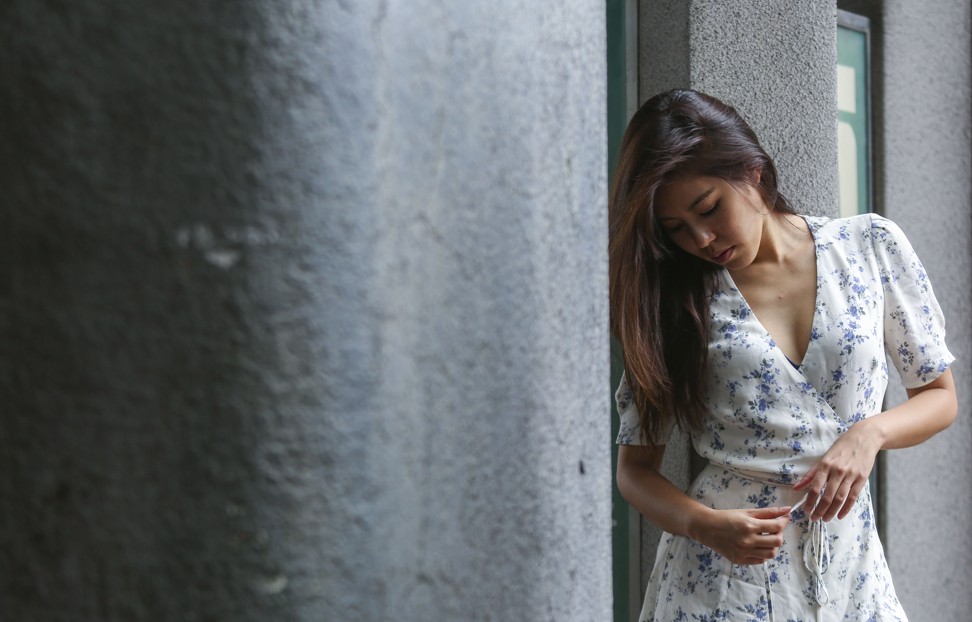 She says this is unlike the feelings generated by images in Hong Kong magazines of young girls in overtly cute and coquettish, almost Lolita-like poses that line magazine stands around the city.
"Now those images make me uncomfortable. And you see them on posters, as MTR adverts. The culture is different, the aesthetic is different.
"Even photos on social media are censored. No nipples. I wish people would accept it and get over it."
Playboy is about more than photos of scantily clad and nude women. It has a long history of publishing short stories by notable novelists from Arthur C. Clarke and Hunter S. Thompson to Vladimir Nabokov, Haruki Murakami and Margaret Atwood. The latest issue features new fiction by US writer Chuck Palahniuk.
It has run countless interviews with celebrities, starting with jazz musician Miles Davis in 1962, and in 1970 it became the first gentleman's magazine to be printed in Braille for blind readers.
Cultural differences play a huge role in how Playboy is perceived and distributed. It is banned in many parts of Asia, including China, India, Myanmar, Malaysia, Thailand, Singapore, and Brunei. And while it's sold in Hong Kong, finding a copy is not easy.
"I looked everywhere [in Hong Kong] but couldn't find one," says Law.
She was studying business and marketing in Britain when she felt the urge to carve a creative career path.
"I've always wanted to do something artistic but my mum was really funny when I said maybe I should study something art or design. She just said: 'You're not that creative'," Law says.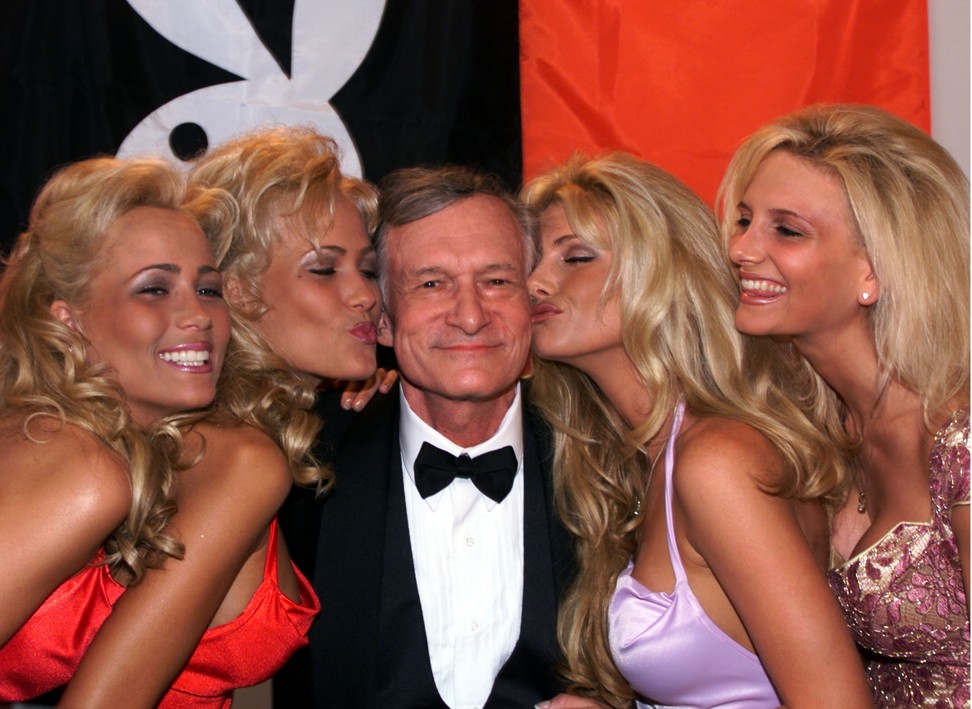 "My parents are cool – mum's a teacher and dad's a businessman. They let me do whatever I wanted to do but they didn't think I'd be doing this – a photographer and shooting for Playboy. When I told my mum about my assignment she was like, 'Whatever'."
Law says Playboy has had to adapt as it faces increased competition, not just from old rivals such as Penthouse but new publications such as the Los Angeles-based magazine treats! "It's doing really well. The nudity is done in an artistic way, either black and white or with body paint. The gals look like proper models."
She says Playboy gave her one criterion: a model with a girl-next-door look.
"They want girls who are really sweet – the kind of girl who could be your girlfriend. They don't want girls who are too skinny and don't want big bodies, but shapes that are healthy and natural.
"Playboy let's the photographer choose the model. It has very high standards. I sent them model options from Sydney, Cape Town and LA – even Italy," says Law, before Bali-based Romanian model Raluca Cojocaru was booked for the five-hour shoot.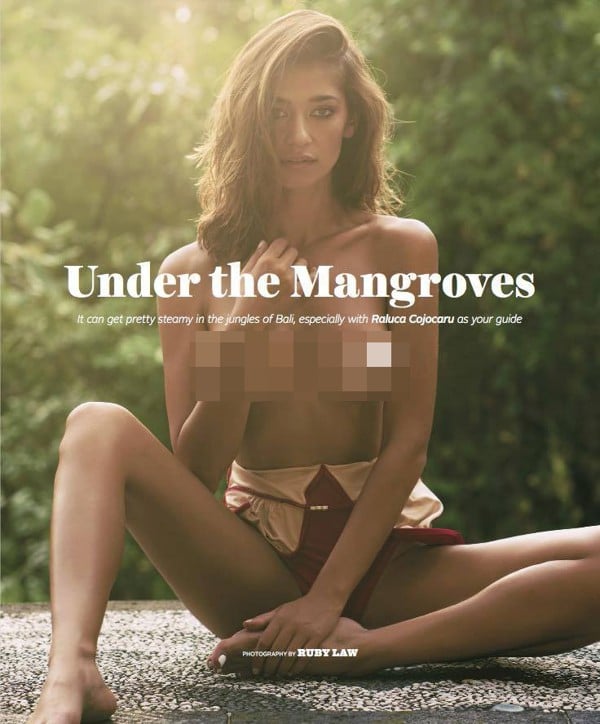 Law says nude shoots don't always go smoothly; some girls pull out of jobs because of pressure from partners. "Sometimes when a model's boyfriend finds out about a shoot he tells her she can't go ahead with it. It's so controlling and crazy.
"A job is a job. It's not about nudity but about professionalism."
For Law it seems hard work and professionalism has paid off, with Playboy recruiting her for a second shoot, this time in New York.