History
Get more with myNEWS
A personalised news feed of stories that matter to you
Learn more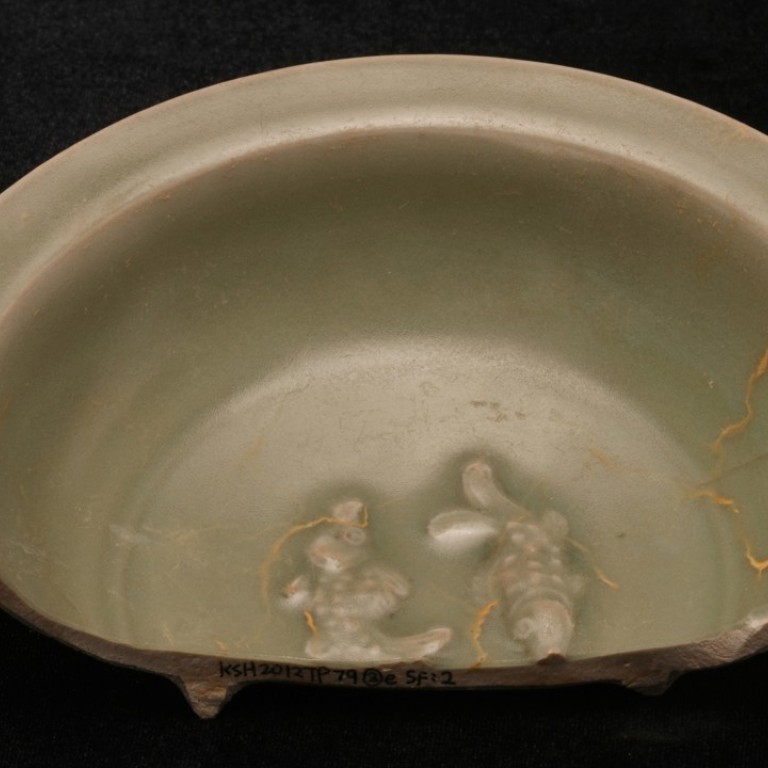 South China maritime silk road routes explored in Hong Kong exhibition featuring previously unseen objects
Collection at the Hong Kong Maritime Museum includes a gold hat decorated with gems that was discovered in a Ming dynasty prince's tomb and items from the shipwreck Nanhai No. 1
In 2001, archaeologists working in Hubei, a landlocked province in central China, discovered a treasure chest of artefacts following the excavation of the royal tombs of several Ming dynasty-era (1368-1644) princes.
The tombs of Prince Zhuang of Liang Kingdom, Prince Jing of Ying Kingdom and the Princes of Jing Kingdom were filled with gold, silver and jade, providing scholars with valuable insight into the daily lives of the young men as well as their religious practices.
Among the discoveries was a gold hat decorated with gems found in the tomb of Prince Liang Zhuangwang that is now part of an exhibition, "East Meets West: Maritime Silk Routes in the 13th to 18th Centuries", at the Hong Kong Maritime Museum until November 11.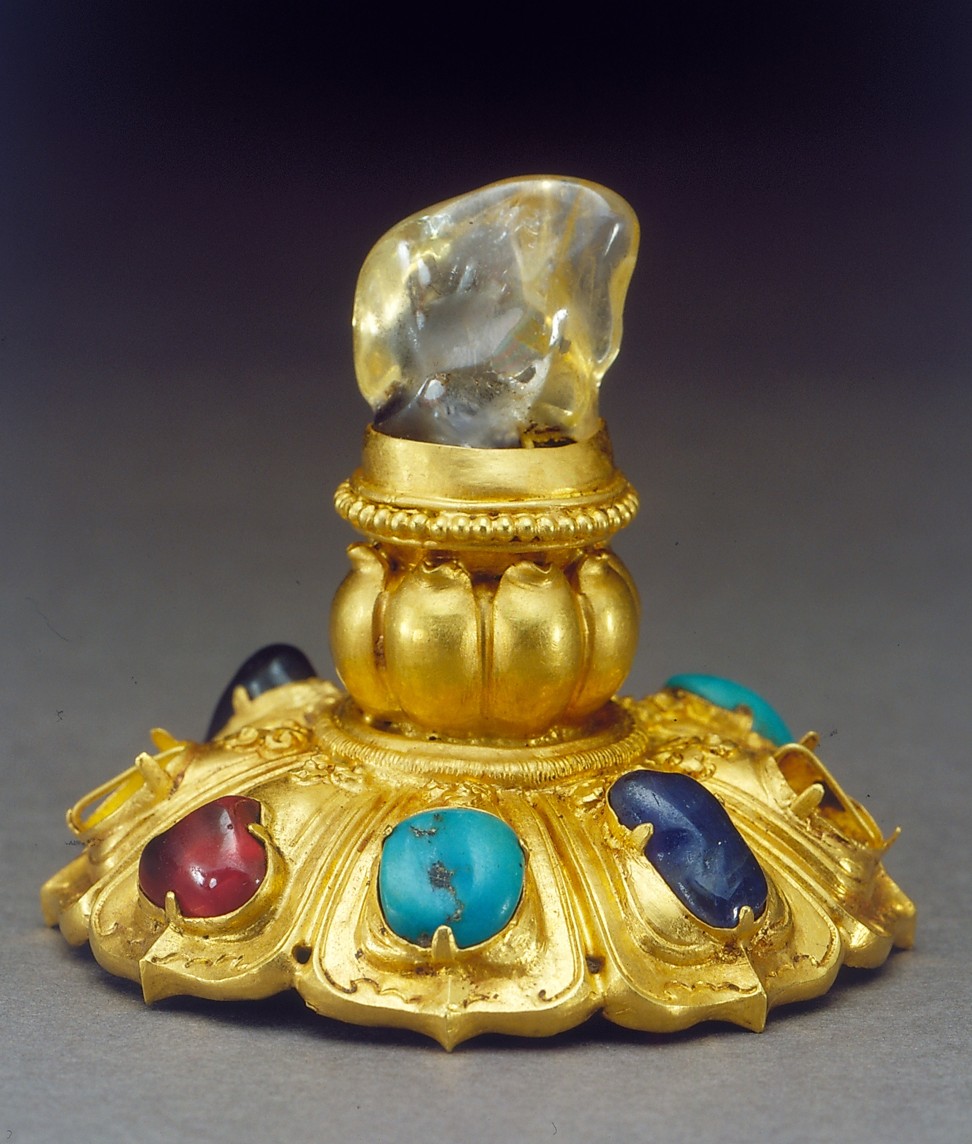 The exhibits are varied and include ceramics, gold and silver, semi-precious stones, trade paintings, silk, stone carvings, bamboo and wooden carvings, ship models, and maps.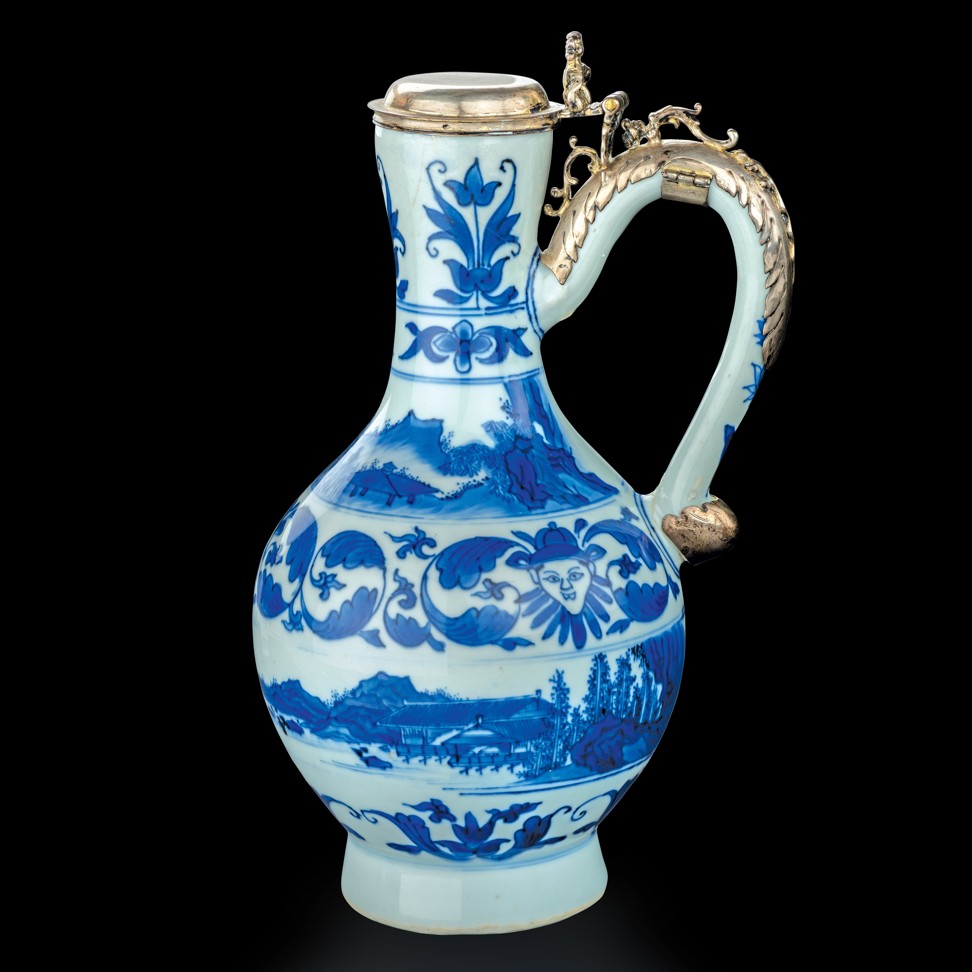 The collection sheds light on the maritime silk routes along the southern coast of China that existed from the Southern Song to the Early Qing dynasties, taking in the perspectives of community trade, religions, cultural exchange, and historical and maritime archaeology.
"There are some previously unseen items here that highlight just how complex, diverse and rich China's trading relationships were during the 500-year period this exhibition covers," says museum director Richard Wesley.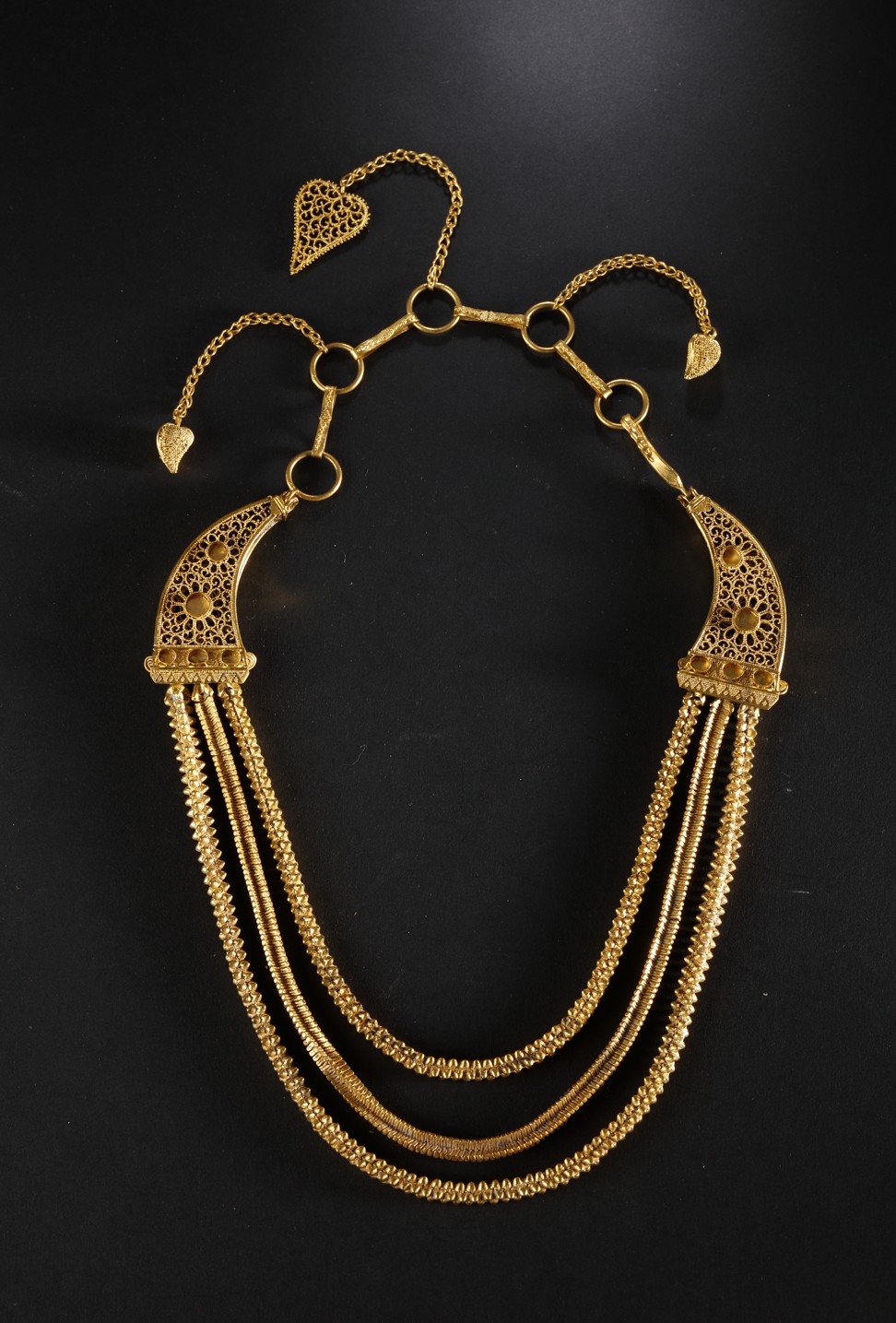 The exhibition also includes a 1,000-year-old stone anchor recovered off Hong Kong's High Island, an area in the southeast of the Sai Kung Peninsula, in 2016. A team of divers from the Hong Kong Underwater Heritage Group took part in the recovery.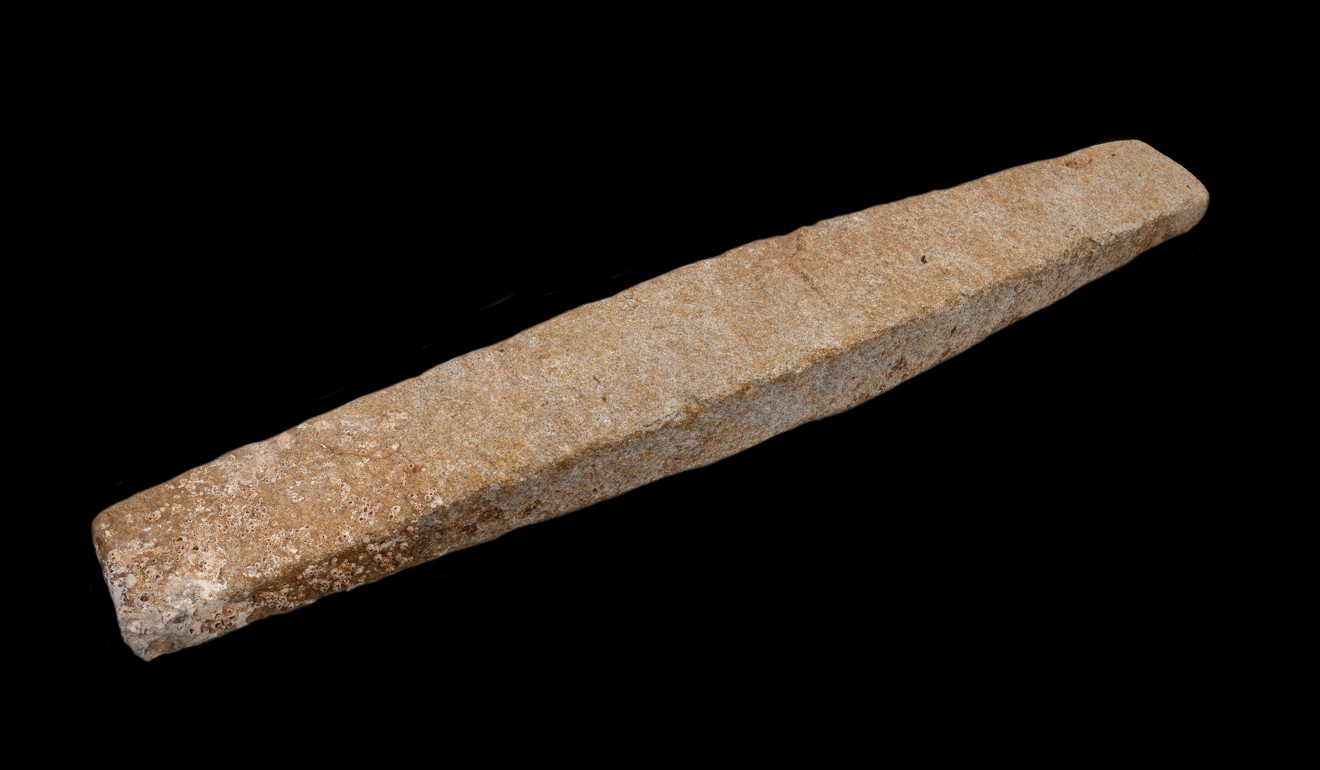 Items found in Guangdong and Hong Kong, including in the shipwrecks of Nanhai No. 1 and Nanao No. 1, are also on display, as well as items loaned by the AMO (Antiquities and Monuments Office) and excavated from Sacred Hill North (where the under-construction Sung Wong Toi MTR Station, part of the Sha Tin to Central Link, is located).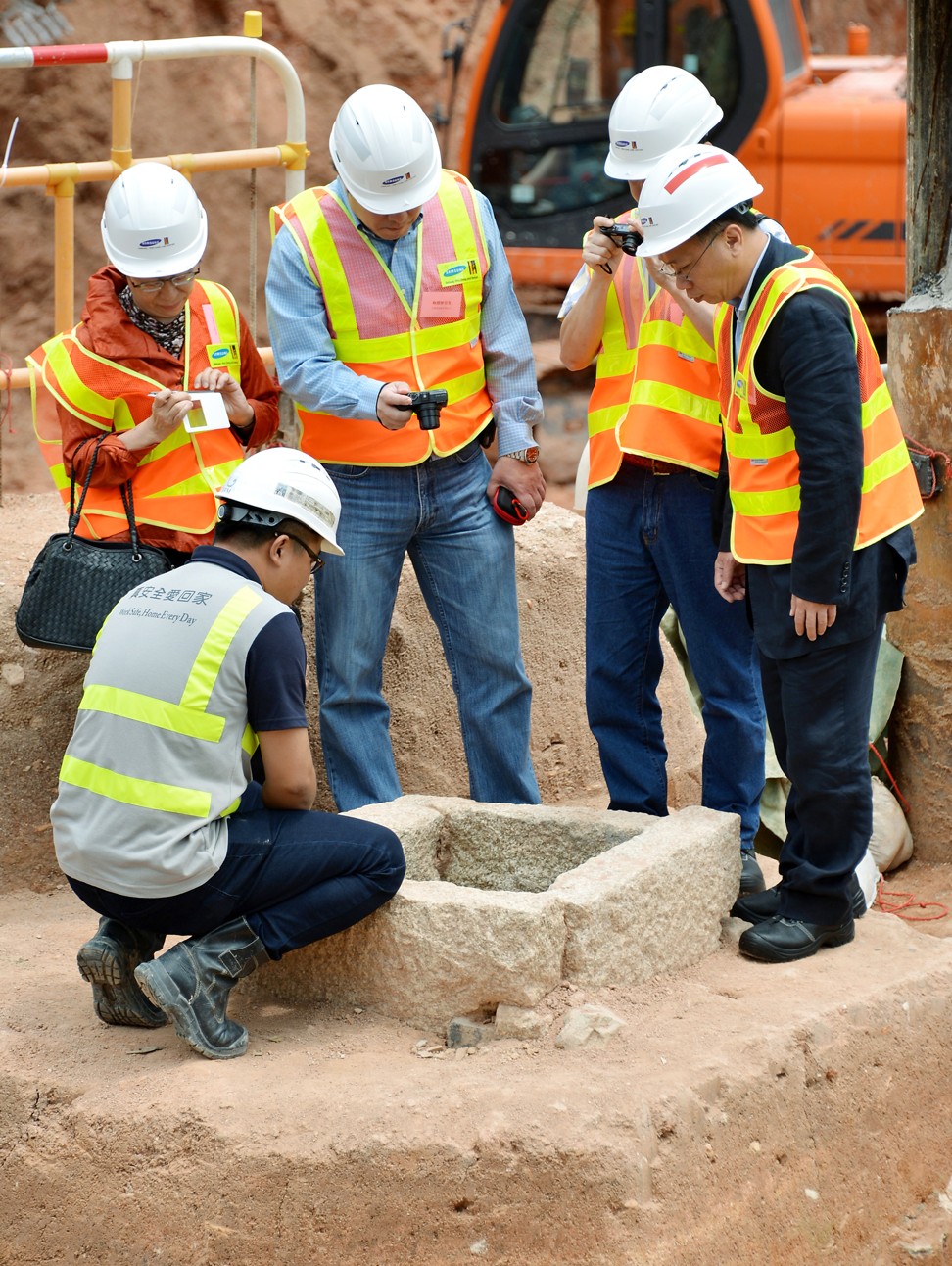 The archaeological findings show the historical role Hong Kong played in the maritime silk routes, including being a safe harbour, place of replenishment and point of departure.
A series of lectures, gallery chats and family workshops exploring subjects related to the exhibition are also scheduled. More details can be found
here
.