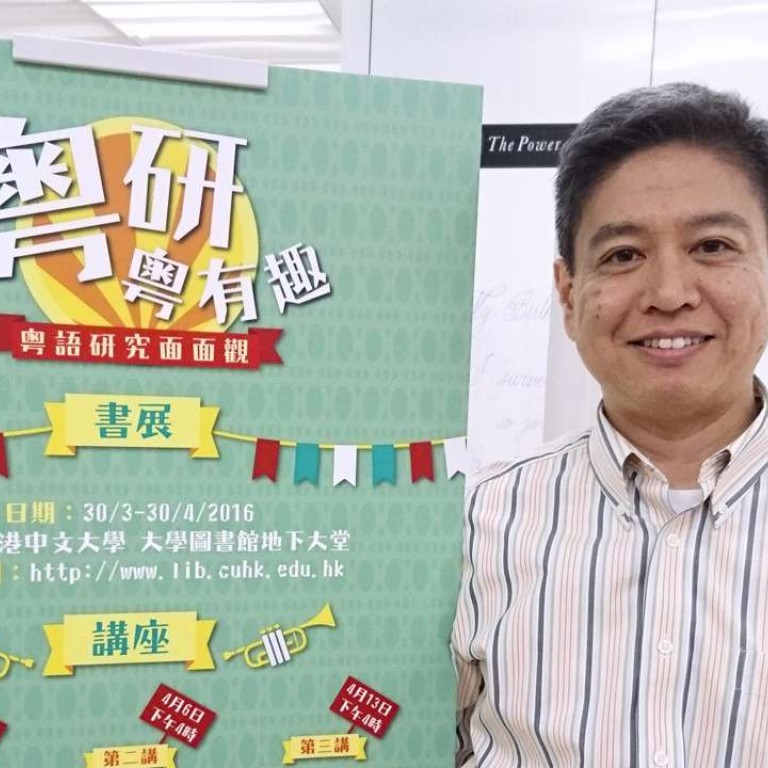 Why you have to know Cantonese in Hong Kong - two foreign husbands explain
Japanese academic Shin Kataoka and linguist John Wakefield explain how they came to learn Cantonese and what they think the future holds for it
Many expatriates live in Hong Kong for decades without picking up more than the few Cantonese phrases needed to make their way home in a taxi.
Shin Kataoka is one of those rare people; he even wrote his doctoral thesis on the history of Cantonese. But the Tokyo native came with an advantage: he had majored in Chinese at the Tokyo University of Foreign Studies.
Now an assistant professor of Chinese at the Hong Kong Institute of Education, Kataoka taught Japanese at the University of Edinburgh before moving to Hong Kong in 1995, again as a language teacher. He married a Hongkonger who taught Cantonese, acquired a taste for local television dramas and in 2004 enrolled to pursue his doctorate at Chinese University.
"When I learned to speak Cantonese, there were many books for beginners," he says. "But I didn't want to read them as they were too easy. There were no books for middle grade. So I eventually wrote one myself and I am writing other Cantonese books with my wife."
Despite having learned Cantonese for 20 years, Shin says he has yet to grasp many of its linguistic quirks. "Cantonese is a very difficult language to learn. People always make fun of my grammar. Omitting a [functional but meaningless] word in a verb can convey a very different meaning than what I intended. Sometimes I speak Cantonese with a Putonghua construction. When people hear that, they instantly switch to Putonghua to talk to me. Then I know my language is not colloquial enough."
John Wakefield picked up fluent Cantonese after coming to Hong Kong in 1983 as a Mormon missionary.
He has since left the church, but during those early years, "I saw Cantonese as a tool to help make people believe what I believed," says Wakefield, an assistant professor in English at Baptist University.
"I first learned Yale pinyin for non-native speakers. Then I learned Cantonese pinyin for a long time before I learned the Chinese characters. I learned the sound of words way before I learned their meaning."
Like Kataoka, he married a Hong Kong woman. Their daughter attends an English Schools Foundation school, where she learns Chinese using Putonghua – a set-up he is not entirely happy with.
"If I could choose, I would rather [my daughter] learn Cantonese as she was born in Hong Kong. She once did an interview for an internship with HSBC and she was tested on her Cantonese. Many people say you can do anything as long as you know English, but it's far from the case. You have to know Cantonese in Hong Kong."
Kataoka and Wakefield both express worries about the future of Cantonese, which has become a political issue in the tussle to maintain an autonomous Hong Kong.
"Using Mandarin to teach Chinese is a political decision. It's not decided from an educational point of view. People should use their mother tongue to learn a language," he says. "Mandarin should be taught as a separate subject. I see parents speak to their children in English and some [local] children don't know Cantonese. I am worried that Cantonese will disappear one day."
#SoHongKong ­– for more stories about what makes Hong Kong unique, search for this hashtag.