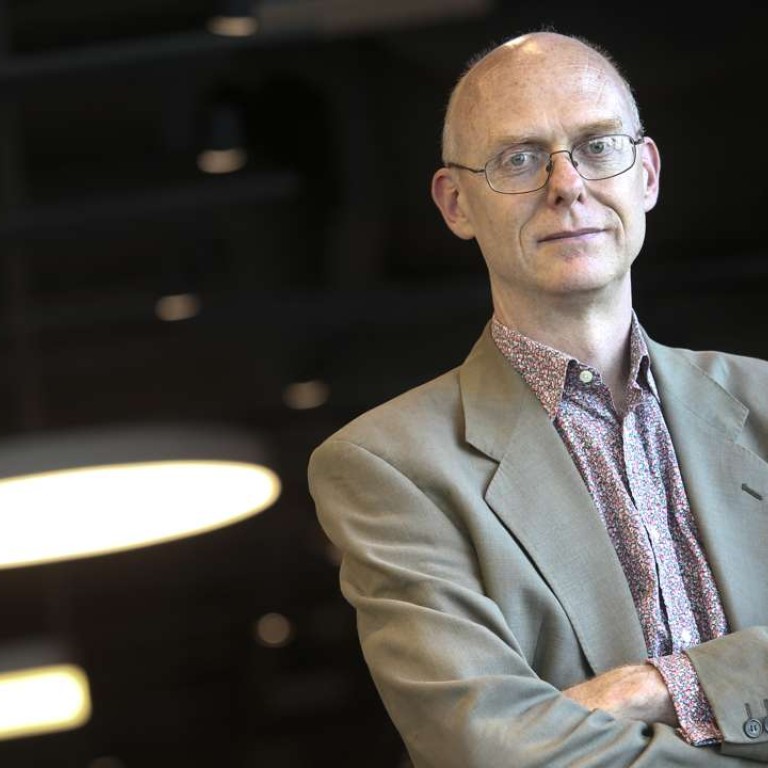 China's history problem: how it's censoring the past and denying academics access to archives
British history professor and author Robert Bickers laments China's redacting of historical documents, and says he's proud to be labelled a 'historical nihilist' by Beijing
If you're unfamiliar with "historical nihilism" here's a little background. It's China's term for public scepticism about the Communist Party's version of past events. It's an expression that has been getting a lot of play in China in recent years, since the Party launched a campaign against historical nihilism – basically, against anything critical of the Party's legacy, its past leaders or its leadership.
However, the term is like water off a duck's back to Professor Robert Bickers, from the history department of Britain's University of Bristol.
"I am very pleased to be labelled a historical nihilist – that's now forbidden in China. It's one of the seven 'don't speaks' on university campuses and basically what it means is doing history properly, critically, assessing the facts," Bickers told an audience in Hong Kong last month.
Chinese nationalism in the 20th century focused on humiliations of the past – defeats and invasions – as a way of rallying people, Bickers says. And since President Xi Jinping took power in 2012, nationalism has grown even stronger, which means "historical nihilism" isn't likely to go away any time soon. At the annual meeting of the National People's Congress in Beijing in March, lawmakers made the defamation of communist heroes and martyrs a civil offence.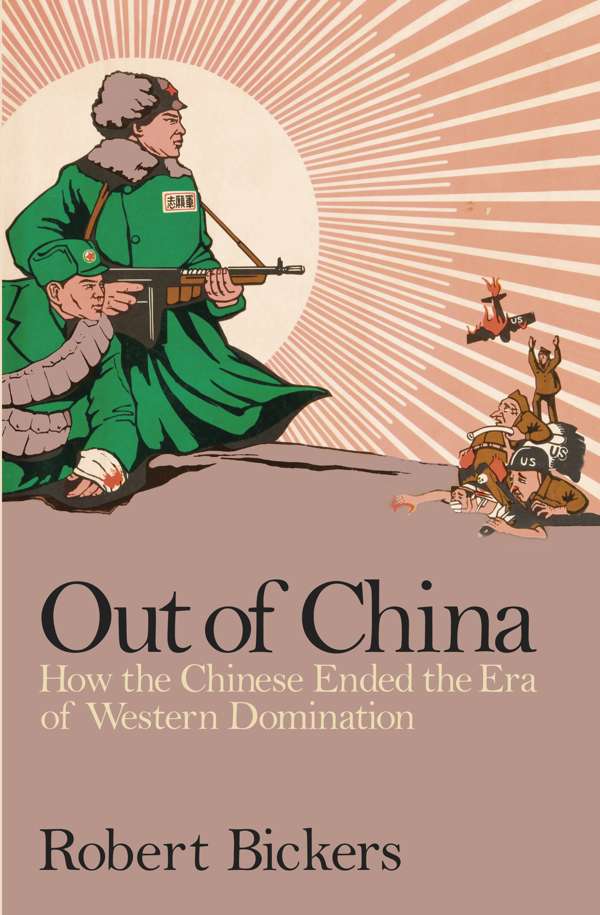 Bickers was speaking at the University of Hong Kong and the Royal Geographical Society about his new book,
Out of China: How the Chinese Ended the Era of Western Domination
, which narrates the decline, fall and legacies of the Chinese treaty ports. He had intended to write a sequel to his 2011 book,
Scramble for China: Foreign Devils in the Qing Empire, 1832-1914
, but the deeper he got into his research, the more taken he became with China's ambivalence towards all things Western during this period.
"This book became a book also about the history problem, as much as a narrative of China's steady contestation, not just in the political field, not just in the battlefield, but in the museums, on stage, on screen, in the concert hall with foreign power to assert itself," Bickers says.
He profiles an array of colourful characters, including Theodore Tu, who studied in the US and went on to compose the tune of the China's Boy Scouts anthem, to spin his tale. He is as much a storyteller as an argument maker, and Out of China spawns many themes. Overall, in summing up its message, Bickers says: "Don't believe a word that Xi Jinping tells you about China's history. Let's think properly about what that history was across the 20th century. And that's difficult to do because over the last five, six, seven years the archives have shut down in China."
It's a problem that shows no sign of abating. When Bickers and I meet at the Foreign Correspondents' Club in Hong Kong the day after his HKU talk, he has just been tweeted an update from a private Facebook group at an international school in Beijing, saying its teachers had been told to censor their history lessons.
"The tweet said, 'This is a little bit of a problem because the exams your children are sitting are based on a now prohibited curriculum'. This is all happening right now. This is space which is heavily controlled, this censorship of the past," he says.
Bickers had the good fortune of beginning his studies in Chinese history at a time when China's archives were just opening up. As a PhD student in China in 1991 – "young and somewhat naïve" – he was welcomed at his first archive, given a cup of tea, had his photo taken and given a reader's ticket and then politely told, 'You can't look at anything, of course'.
Fortunately for him, that began to change over the following few years and archives began to open up. By 1995 he was able to get access to the information he was interested in, on treaty ports. In those days every file had a label on it saying, "Enemy Document", which, Bickers says, simply meant that the files were from the pre-communist era.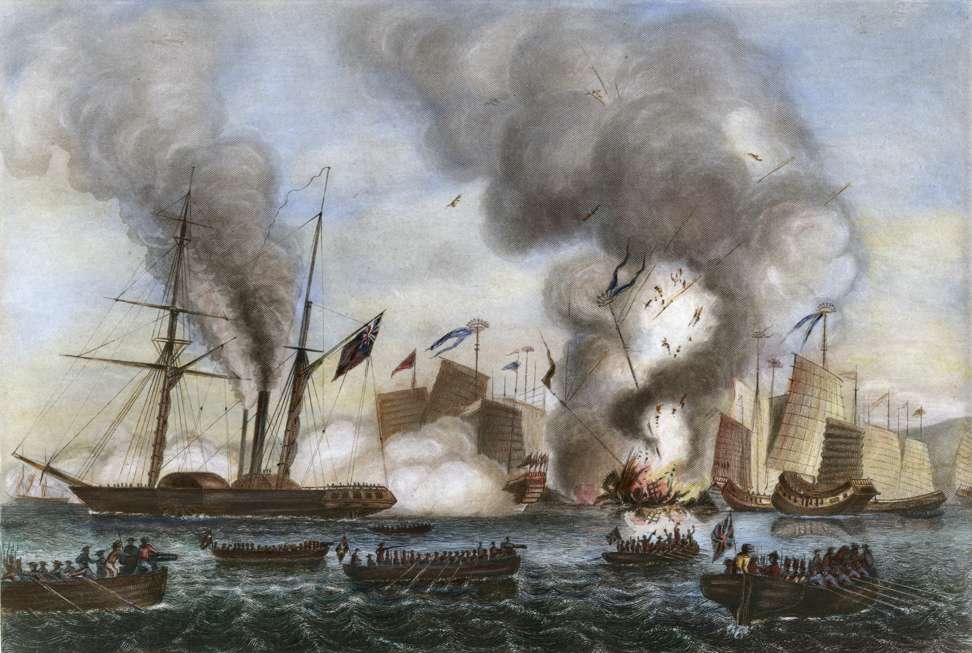 "Some [files] would have a list on the front of all the Chinese names recorded in this file. It might be about a British policeman in Shanghai, but there might be one or two Chinese names in there and they would be listed on the front. They trawled through the archives looking for evidence of the pre-revolutionary activities of people who were still alive," Bickers says.
In 2001, the Second Historical Archives of China opened, the equivalent of the National Archives in the UK. "It deals with the archives of the Chinese republic of Chiang Kai-shek and his predecessors, so it's more politically sensitive. It's been shut down for about 10 years. Some of it has reopened but the stuff I would like to look at isn't," he says.
He says the archives of the Chinese Maritime Customs Service are still closed and the archives of the Shanghai International Settlement are still largely closed.
"Anything which is related to foreign concessions or customs is difficult to access," he says.
Historians are deeply displeased about the closing of the archives. This, of course, applies to Chinese historians – Bickers has heard peers at Fudan University complain about having to go to the Hoover Institution at Stanford University to get material because they can't access it in their own country.
The official reason for closing the archives is to digitise the material. Having access to information in digital format is fast and efficient, but there are drawbacks.
"You realise that you are only getting it document by document, not file by file, and therefore you don't know what's missing," he says.
And optimal character recognition means it's quite easy for authorities to run checks on files for sensitive words such as Tibet, Xinjiang and communist names, and then remove those files.
Bickers thinks back fondly to his early research days at the Second Historical Archives in Nanjing, when he would see the material he'd asked for land on the research archivist's desk. He would watch him go through the file page by page looking for key words; when he found one he'd remove it from the pile and then hand over the remainder – unsophisticated, pre-digital and not ever going to happen again.
"I am a pessimist in some sense when it comes to what we can actually do at the moment as historians doing nihilism properly, because that's my job, but I remain positive about the great achievements of the Chinese people across the 20th century in placing China at the forefront of our understanding of what it means to be human and what civilisation is," he says.
Back on the subject of his most recent book, Out of China, which was published in March by Allen Lane/Penguin Press, Bickers says although he knew he would be looking at the making of history, who writes it and controls it, he hadn't expected it to become such a strong theme.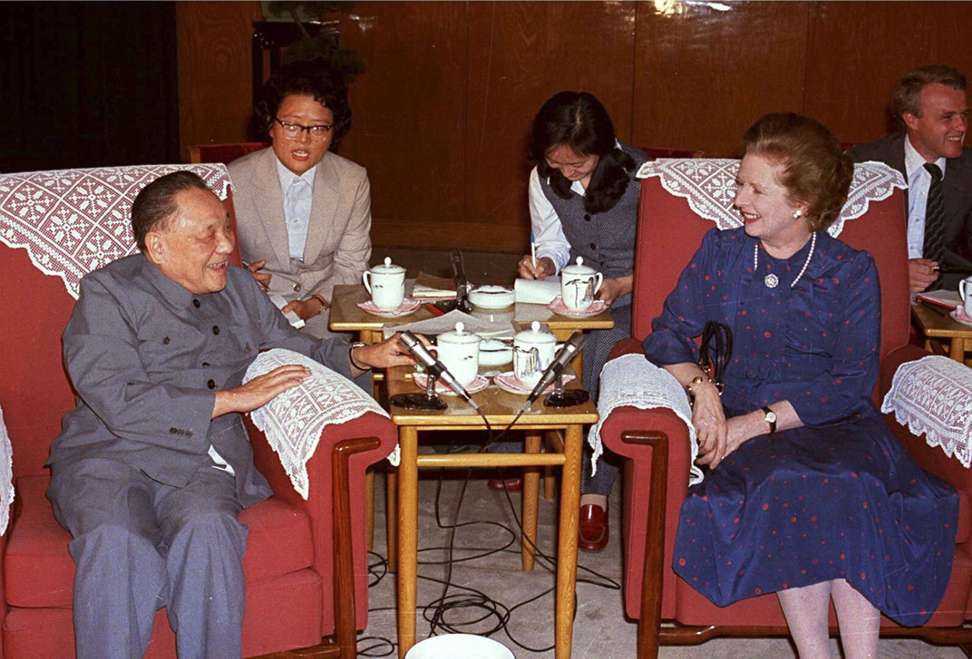 Reading over the minutes of meetings between senior British and Chinese diplomats discussing the 1997 Hong Kong handover, he says he was struck by the Chinese way of looking at past events through the framework of history.
"When Deng Xiaoping told Margaret Thatcher that there was no way he could allow Hong Kong to remain under British management, which is what she had wanted initially, he said, 'I cannot be Li Hongzhang'."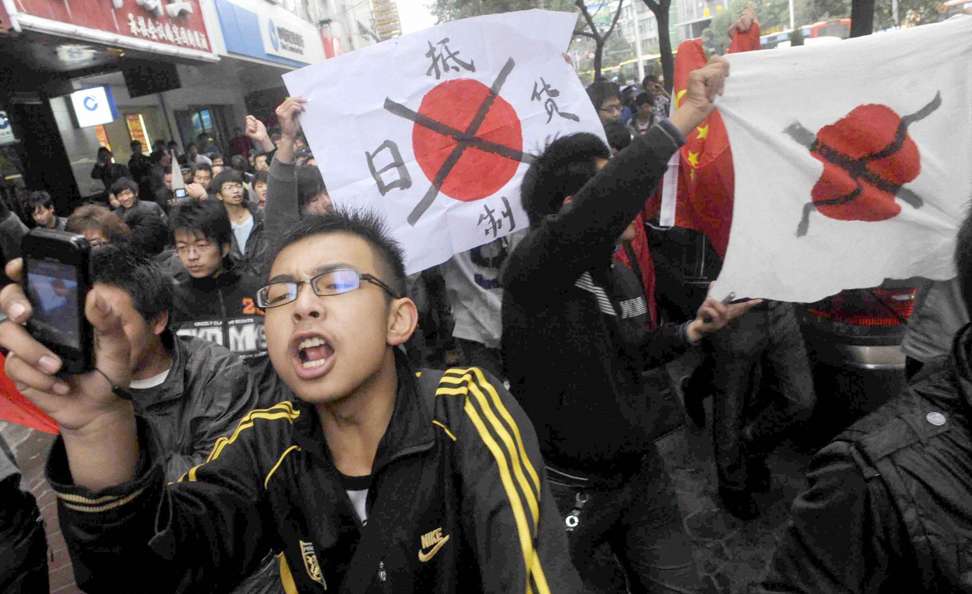 Li was the 19th century Chinese statesman who betrayed China with the 1895 treaty that ended the first Sino-Japanese war. "Through that treaty, Japan took Taiwan. There was no way Deng would allow that [to happen to Hong Kong] and that's the way he put it," Bickers says.
At a time when historians in the US are worried about students' declining take-up of history and a declining job market for historians, in China history is taken very seriously and seen as vital to the regime. But getting access to the raw data of history – the archives – is a serious challenge.
This article appeared in the South China Morning Post print edition as: History in the faking