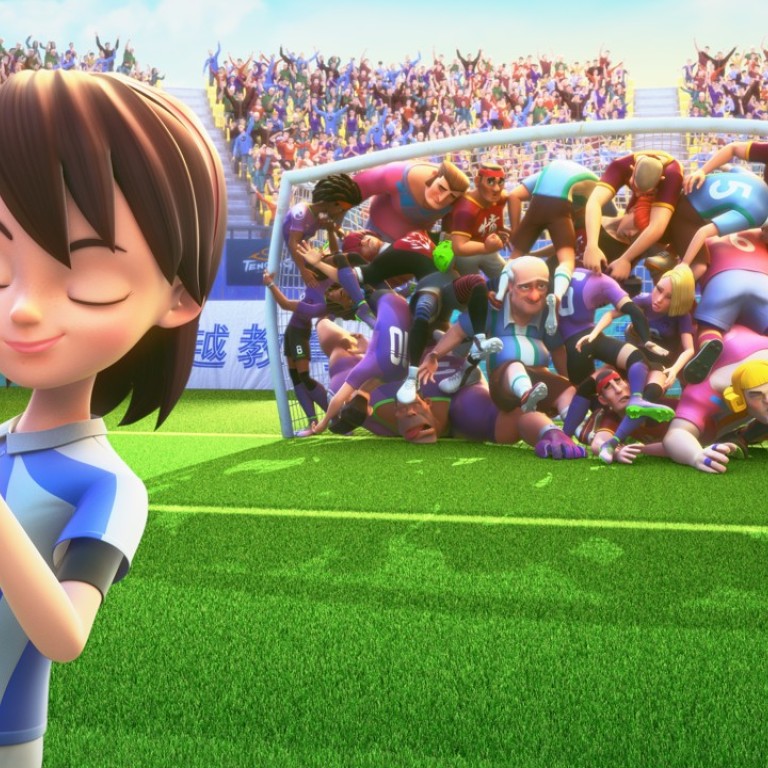 Why Chinese animated films do so badly in China compared to Western ones
The embarrassingly small box office gross of The King of Football highlights major issues in China's home-grown animation industry, including a lack of talent, funding difficulties and undiscerning audiences
It is widely known that Chinese President Xi Jinping loves soccer. Among his personal ambitions expressed in 2011, he listed three which are soccer-related: for China to qualify for the World Cup, to host the event and, one day, to win it. But soccer in the country is in a sorry state despite the huge amounts of money China has pumped into the sport, and it notably failed to snatch a play-off place for the 2018 World Cup in Russia.
The first-ever Chinese animation film made about soccer – The King of Football – suffers the same embarrassing fate. Costing 60 million yuan (US$8.7 million) to make, the movie, released on August 31, grossed less than 1.8 million yuan.
The film depicts how a father and daughter overcome their differences through soccer and their quest to win a big game against the odds.
Online critics say the movie promotes narrow-minded and conservative values for children and is an embarrassment for adult audiences. Other criticisms include simple plot and characterisation and its imitation of similar Japanese films.
With the one-child policy finally lifted in 2016 and indulgent Chinese parents eager to spurge on their children's entertainment, China is the dream market for animation makers. Popular American animated films have always done well at the Chinese box office, with Despicable Me 3 (2017) and Kung Fu Panda 3 (2016) each making over 1 billion yuan. Japanese hit animation film Your Name (2016) also took in over 500 million yuan.
Home-grown animation makers, while not holding a candle to overseas productions in terms of international box office, have still produced bankable fare. Monkey King: Hero Is Back (2015), for example, raked in 1 billion yuan in ticket sales, making it the top-grossing Chinese animation in the country today.
Critics praised the film, which is about four legendary fictional characters from the 16th-century Chinese novel Journey to the West, for breaking convention by having a middle-aged uncle play the monkey king, and for combining Disneyesque narrative style with Chinese culture. Action superstar Jackie Chan was recruited to voice the Monkey King in its international version which was sold to over 60 countries.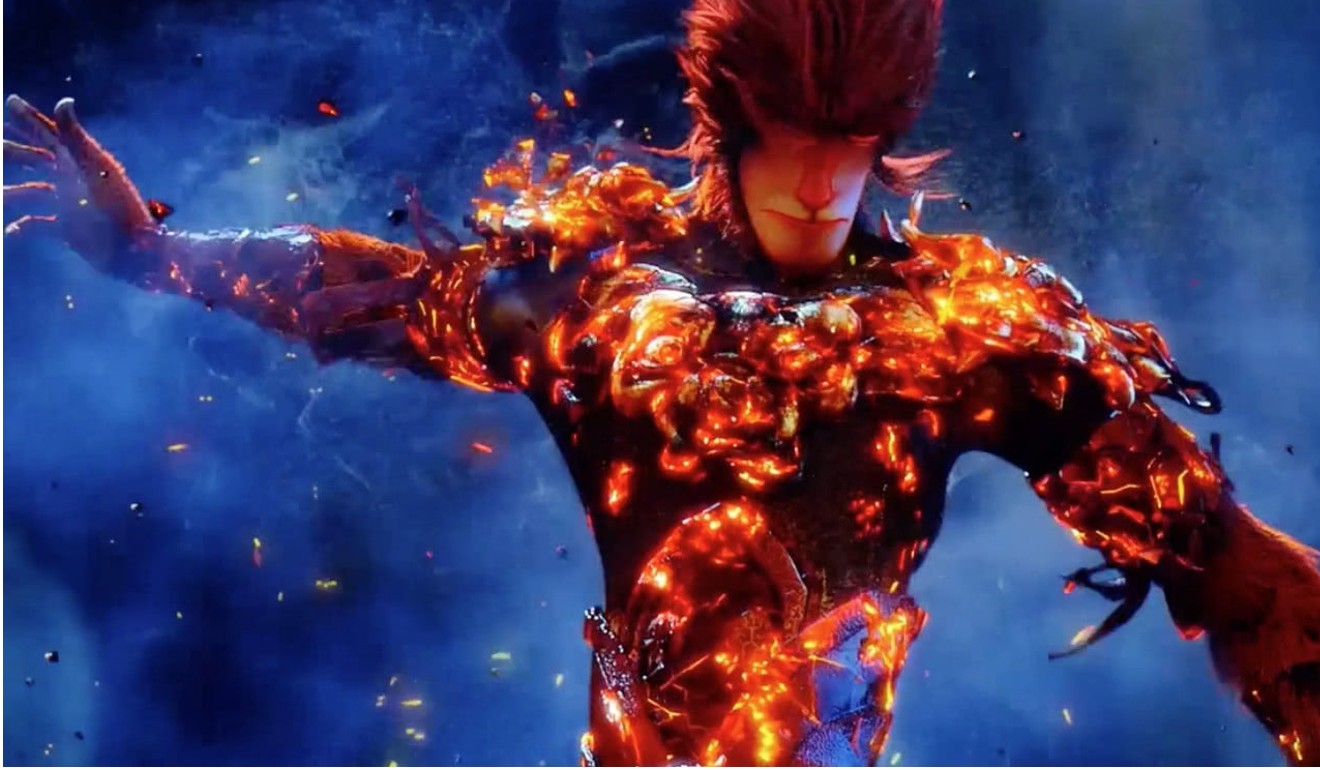 Another Chinese animation film which had a spectacular domestic performance is Big Fish & Begonia (2016), which took in 565 million yuan at the local box office.
The epic fantasy adventure was written, produced and directed by animators Liang Xuan and Zhang and was inspired by the ancient Chinese Daoist text Zhuangzi. It also incorporates other Chinese classics, including The Classic of Mountains and Seas and In Search of the Supernatural. The film portrays the adventure of a young girl from a mystical undersea race that controls the tide and the changing of the seasons. She later transforms into a dolphin and is saved by a human boy in the human world.
However, some online critics accused the movie of plagiarising the hit Japanese animated film Spirited Away (2001), written and directed by Hayao Miyazaki, with online detractors showing the similarities between the architecture and monsters portrayed in the two films.
Overall, the China box office for animated films took in 4.7 billion yuan in 2017, a 32.7 per cent drop on the seven billion yuan taken a year before.
While Monkey King: Hero Is Back and Big Fish & Begonia exceeded all domestic expectations, Chinese animated films generally fail to stir up the same attention as overseas ones. Of the 10 animated films grossing over 100 million yuan at the box office last year, only four were home-grown.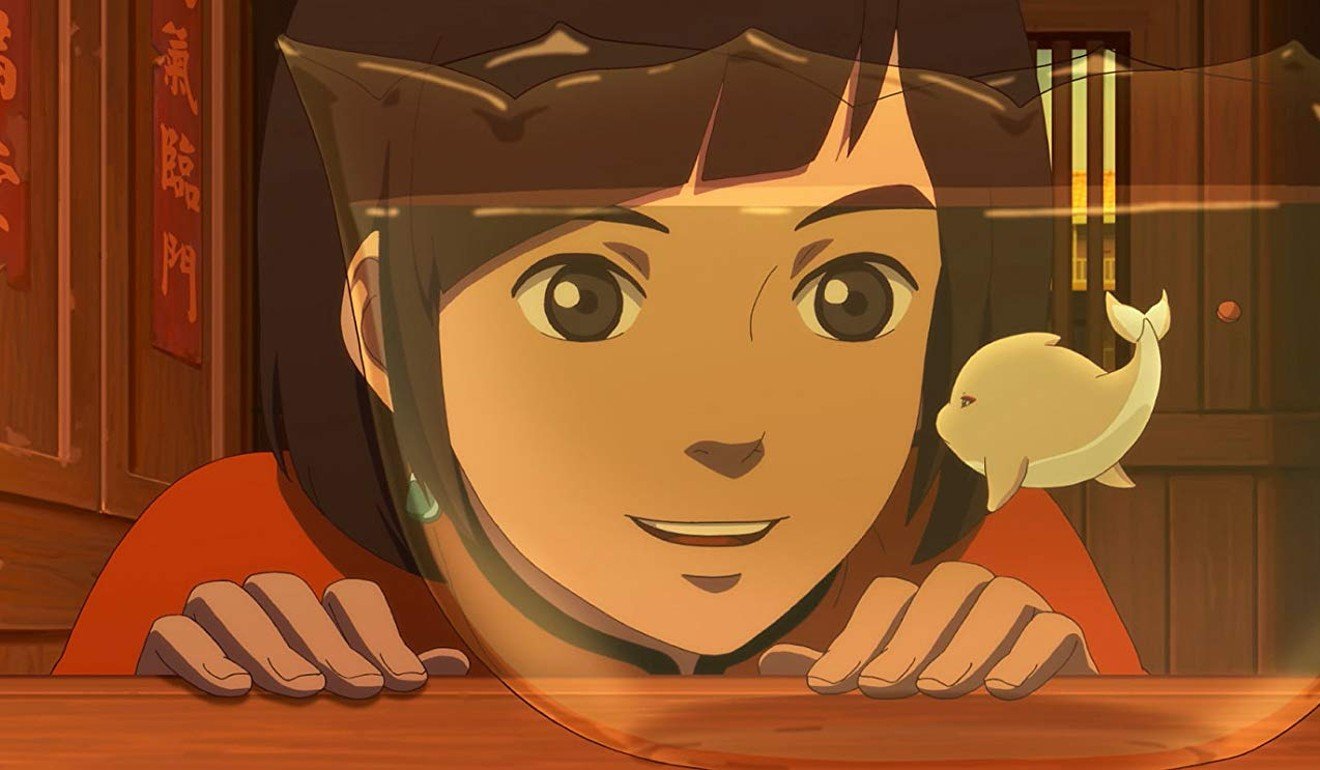 In an interview with Animation World Network this year, Big Fish & Begonia directors Liang and Zhang cited the lack of animation talent and difficulty in securing funding as the bigger challenges they faced, explaining that it took them 12 years to make their film.
"[Modern] Chinese animation is still in an early stage, which means the general lack of talent is a very serious problem," Liang said. "It might be easy for other markets to make [quality] animated films, but we can't find enough suitable people in China to complete our work. And that also goes for the production process, where we don't yet have an ideal system. The whole process of filmmaking is sort of done by moving forward while feeling things out.
"In the past, Chinese animation had a brilliant history," he added. "We have ink animation classics such as Where is Mama? [1960] and feature animations like Havoc in Heaven [1965]. But Chinese animation has been developing slowly in the last few decades, and gradually it lost its ability to compete on a bigger stage. Compared with American and Japanese animation, there is a big gap between Chinese animation and the rest."
The lack of a discerning Chinese audience for animation also means that local viewers mostly flock to productions aimed at family and children, while overlooking critically acclaimed local animations made by mould-breaking directors.
Of the 10 highest-grossing animated films in China last year, nine of them were aimed at families, including overseas productions Smurfs: The Lost Village , Despicable Me 3, Sing and Coco . The highest-grossing Chinese film on that list, Entangled Worlds at third, is a family adventure about two bears that grossed 522 million yuan. Another Chinese production about a bear who is a spy – Backkom Bear: Agent 008 – ranked ninth, grossing 126 million yuan. It was followed by another home-grown production, Seer Movie 6: Invincible Puni – about the adventures of an alien boy – which grossed 103 million.
However, the animated dark comedy Have a Nice Day , directed by Liu Jian, was a flop at the box office last year despite positive reviews. The film revolves around the adventure of a young man who steals a million yuan from his gang boss to fund his girlfriend's plastic-surgery trip to Korea.
Award-winning Chinese director Jia Zhangke praised Have a Nice Day as a milestone in Chinese animation. Peppered with smartly placed political references, the stylish heist movie, which features a motley crew of eccentric crooks, was compared by overseas critics to Quentin Tarantino's Pulp Fiction. The film won Best Animation Feature at the 54th Golden Horse Awards in Taiwan and was the first Chinese animation to officially compete at the Berlin International Film Festival.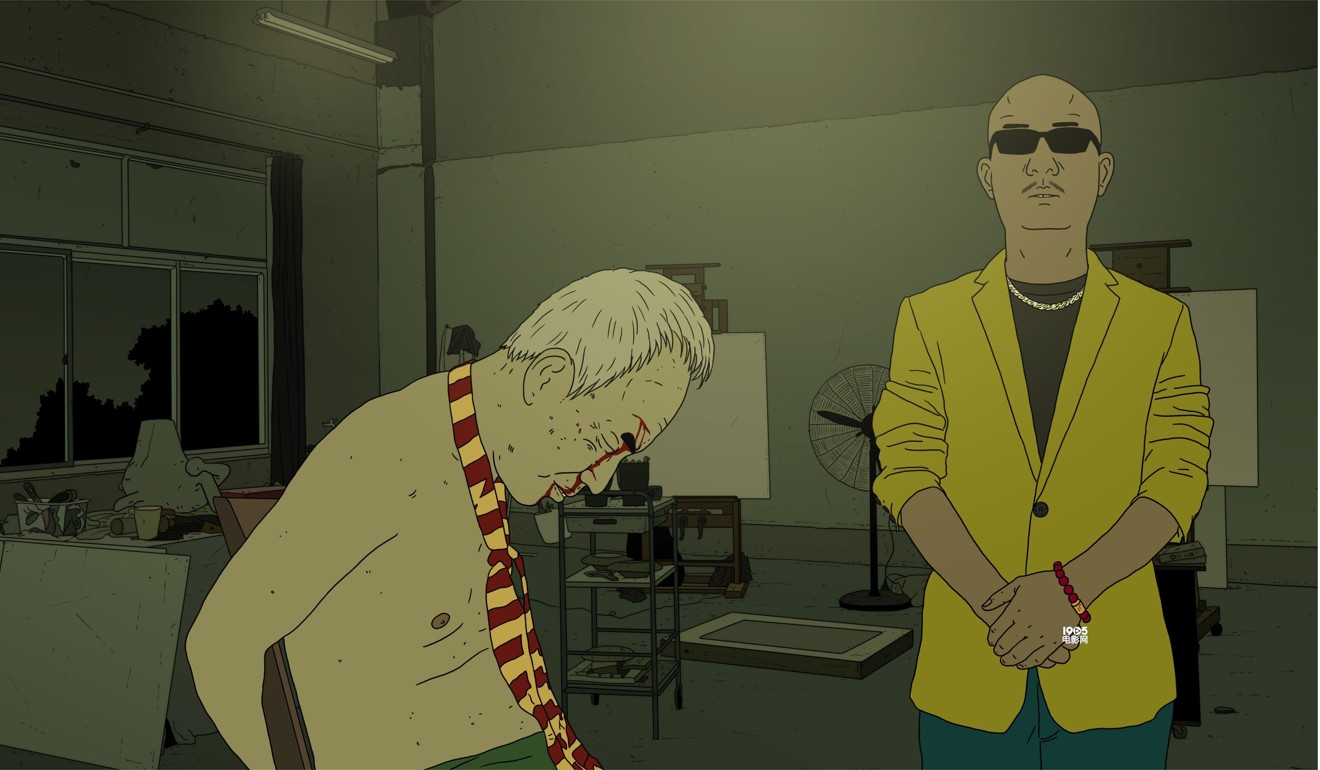 In spite of such credentials, the movie took in only 2.6 million yuan.
"[Such a performance] is worse than the worst result I expected," the film's producer Yang Cheng told the 21st Century Business Herald. It seems there is still a long way to go for the Chinese animation industry.
Want more articles like this? Follow SCMP Film on Facebook
This article appeared in the South China Morning Post print edition as: They shoot – but almost never score