Netflix
Get more with myNEWS
A personalised news feed of stories that matter to you
Learn more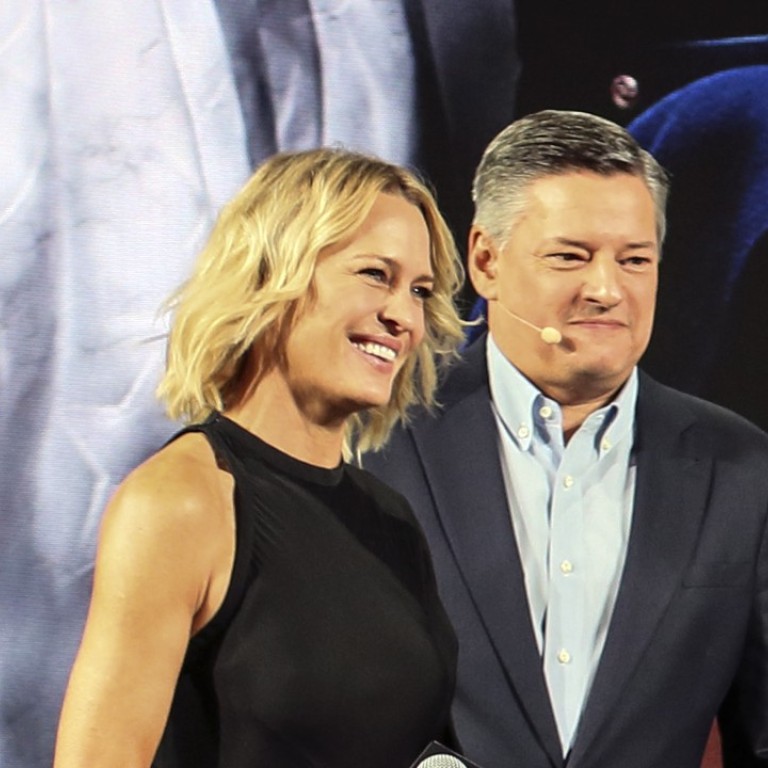 Robin Wright says she's done with acting and wants to direct now House of Cards is over
Actress, who plays US President Claire Underwood in season six of award-winning Netflix show, says she 'got cinema schooled' directing 10 episodes
Her last appearance in front of the camera will be in Wonder Woman sequel
After 36 years as an actress, and having played characters from an Amazon army general in Wonder Woman to president of the United States in House Of Cards, Robin Wright is ready to step behind the camera.
"I've been acting since I was 16. I've done it. I know it. I've enjoyed it, now I really want to explore something new and grow," the actress said at Netflix's "See What's Next Asia" roadshow in Singapore. "I am really focusing on directing solely right now. I think I am going to put acting on the side for a bit."
The only film viewers are likely to see Wright in any time soon is the second Wonder Woman movie. "I will be teaching another lesson to young Diana in a flashback," she hints.
Wright, 52, was in the Lion City to promote the final season of political drama House of Cards (which launched on November 2). She says she caught the directing bug having helmed 10 episodes of the marquee Netflix series in the course of six seasons.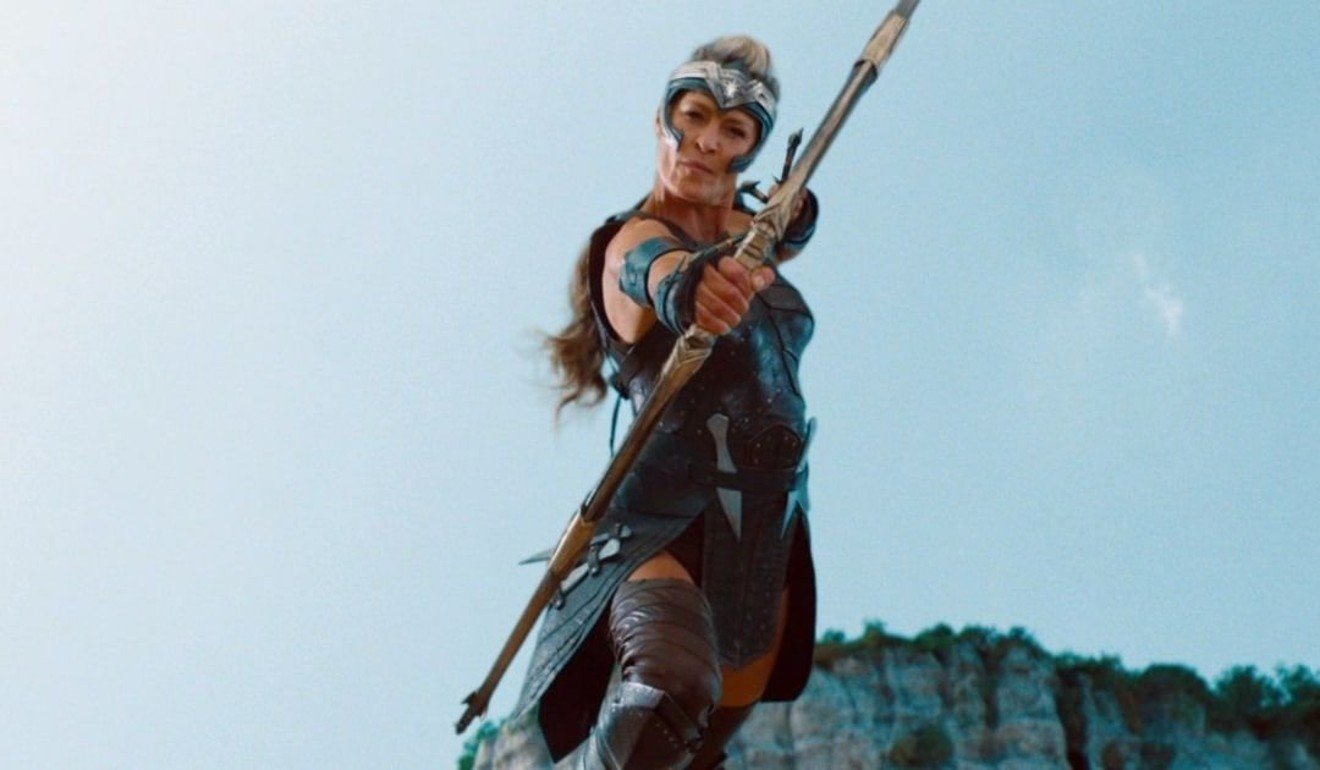 "Finishing six years of House of Cards was a great run," she adds. "I learned how to be a director on that show. I got cinema schooled. It was an incredible gift."
The series owes its look to filmmaker David Fincher. Wright says: "He created a new portraiture for chaos. It's very foreboding. We had a very particular style that David created. You can't use certain lenses, you can't use Steadicam or a handheld camera. Certain colours couldn't be used, like red.
"We had to work within the frame that Fincher laid down for us. What a great challenge it was."
Among the House of Cards episodes she directed is the last one of all, a fitting career transition, perhaps, for Wright, who says: "Having tasted directing, I don't feel like an actress now."
Wright has had some memorable roles in film and television, from Jenny in Forrest Gump to Buttercup in The Princess Bride and Lieutenant Joshi in Blade Runner 2049. However, the scheming and ambitious Claire Underwood, her character in House of Cards, will probably leave the biggest imprint.
She says: "I have to love her to play her. Claire is a horrible human being but a hoot to play."
The final season sees her catapulted from first lady to president – a plot twist Wright says was intended all along but accelerated for season six after Kevin Spacey, who played the role of Frank Underwood, president and Claire's husband, left the series in disgrace. The 59-year-old actor was accused of sexual misconduct after coming out last October as gay.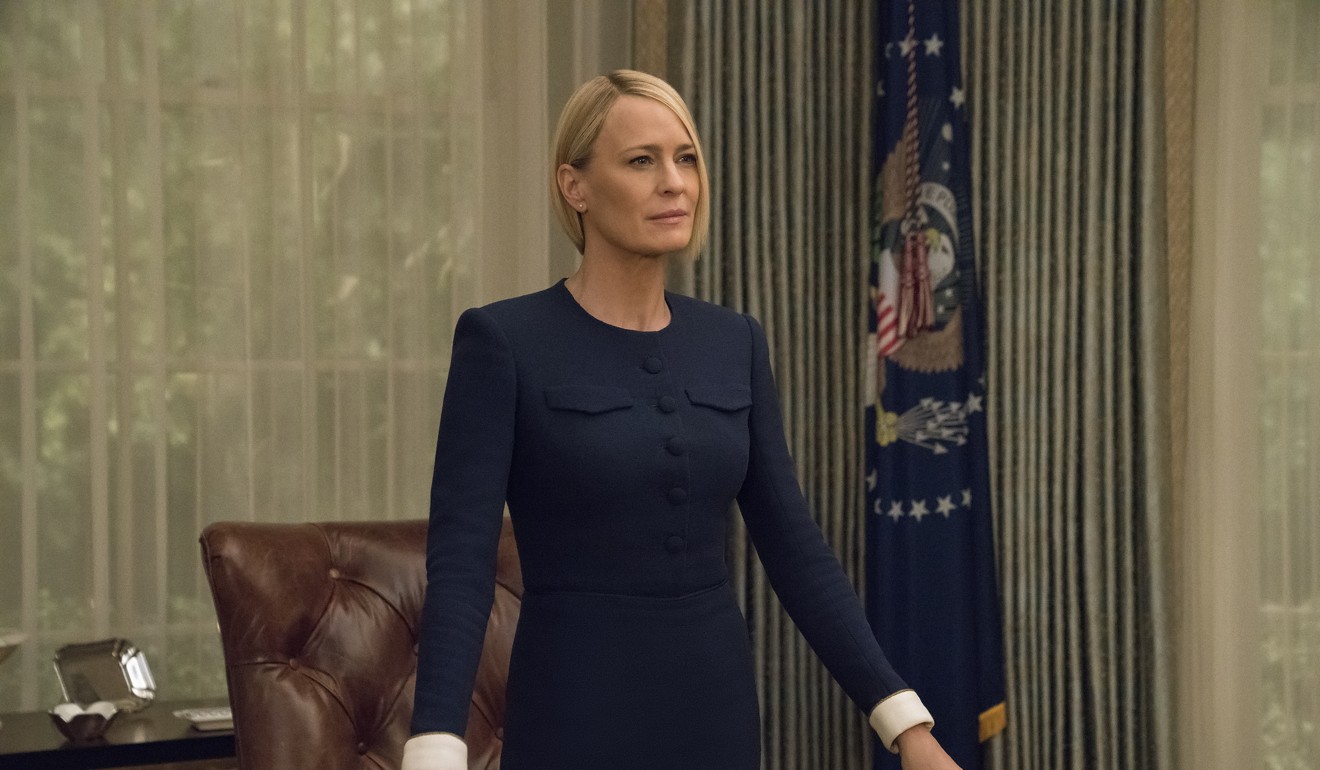 She says: "Collectively we decided it was best to finish the show the way we intended and close it out for the fans. We ended season five with her breaking the fourth wall and saying 'it's my turn', so let's explore that as we had always intended … I thought, she is a really good wife. She stood by her man until he didn't stand by her."
Wright adds: "The hardest part of playing Claire was to sit up straight every day. I'm not kidding. But I will miss her clothes and her shoes. The role opened a lot of doors. Being able to play that fierce female character is why I think I got the Wonder Woman and Blade Runner 2049 roles."
House Of Cards broke new ground not just in its ruthless portrayal of American politics – a story topped only by the reality of the Trump administration – "he stole our best ideas," says Wright – but as the series that kick-started the binge-watching phenomenon. Fans lapped up entire seasons of the Emmy Award-winning drama in marathon viewing sessions.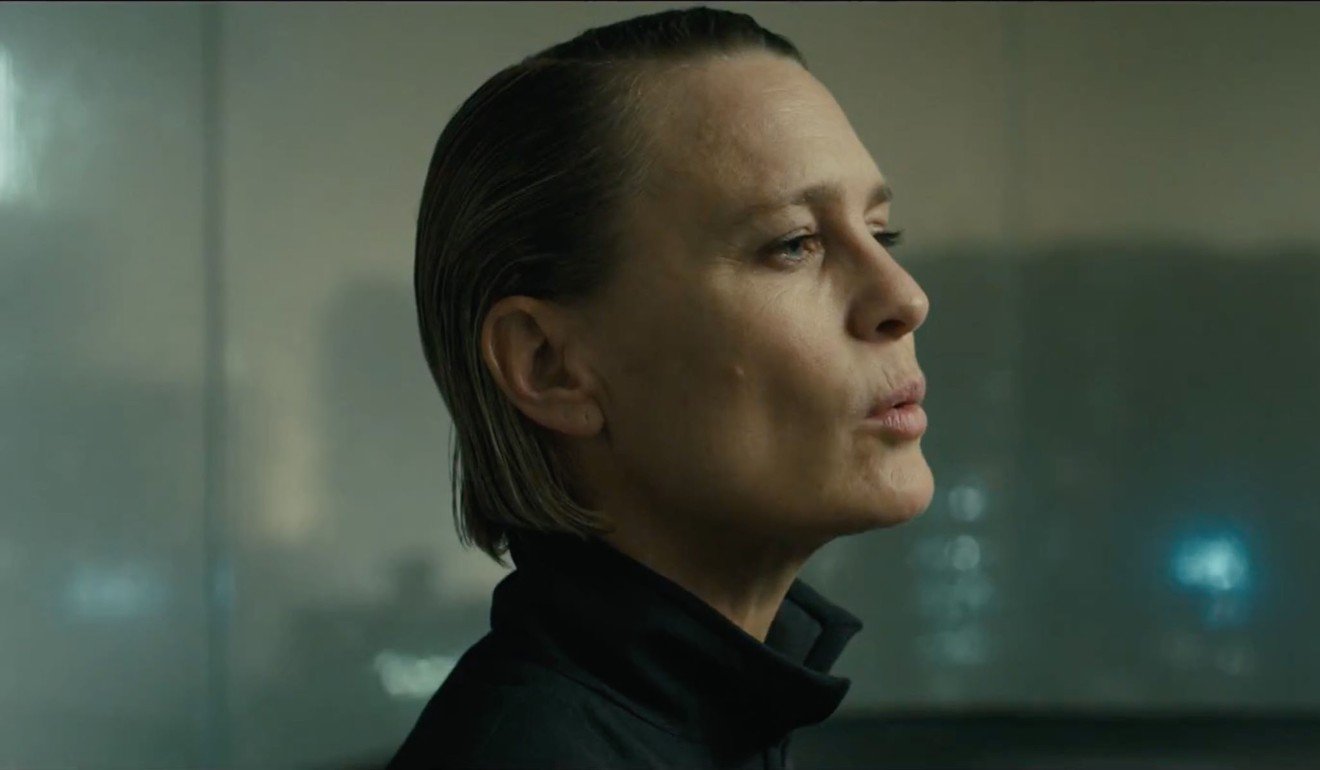 Wright says: "The show really revolutionised the way that TV is looked upon. It's a new form of watching and consuming. It's like a six-hour-long movie. That's what it feels like. I feel proud, and proud of the team that we accomplished our goal – to make the most conniving, manipulative, scheming couple in politics."