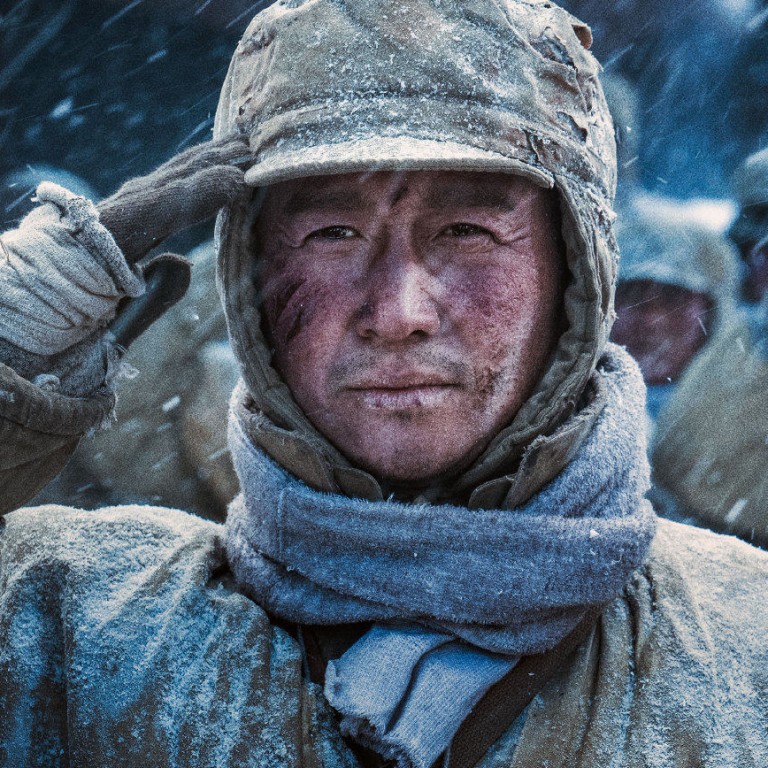 Box office success in China of Korean war epic shows importance of patriotic themes and influence of Hong Kong filmmakers
Hong Kong filmmakers Tsui Hark and Dante Lam, and China's Chen Kaige, directed The Battle at Lake Changjin, which has taken US$527 million at the box office
The popularity of patriotic productions in China may provide new opportunities for those working in Hong Kong's film industry
Of the many patriotic entertainment productions launched in China this year to celebrate the 100th anniversary of the Chinese Communist Party,
The Battle at Lake Changjin
is the most successful, with the film's
runaway box office success
adding a much-needed fillip to the sluggish domestic box office over the past few months.
Audiences praised the movie set during the Korean war, which was directed by C
hen Kaige
, Dante Lam Chiu-yin and
Tsui Hark
, for delivering a powerful portrait of heroism.
The Battle at Lake Changjin, which depicts a brutal episode known as the Battle of Chosin Reservoir during the Korean war from 1950 to 1953, has taken in 3.4 billion yuan (US$527 million) so far.
Critics say the latest success of Lam and Tsui will further accelerate the trend of recruiting Hong Kong directors to spice up patriotic Chinese entertainment.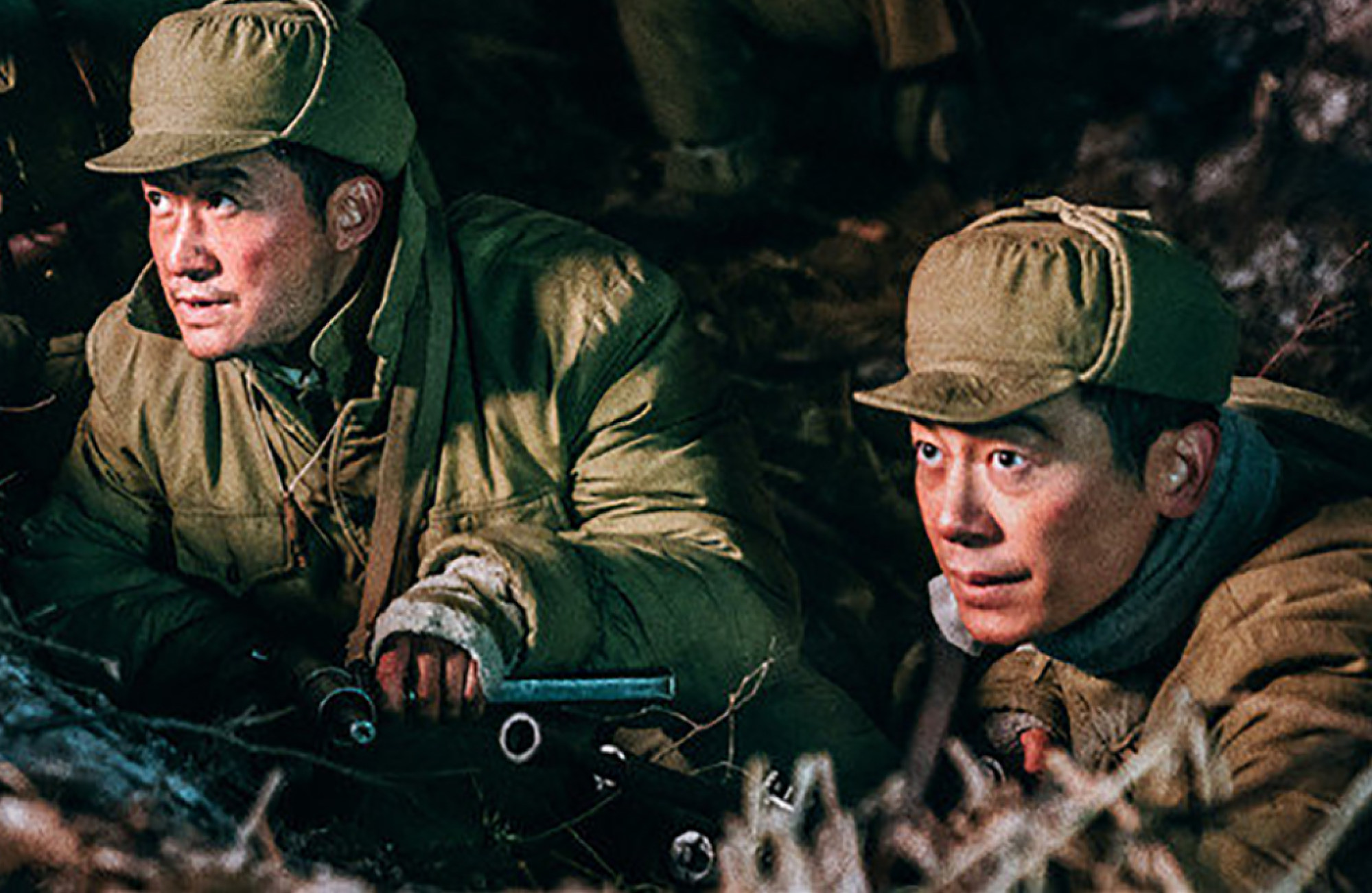 Professor Emilie Yeh Yueh-yu, director of the Centre for Film and Creative Industries at Lingnan University in Hong Kong, says Hong Kong directors, being the best in Asia in her eyes, can help make the film genre more universal. "They lend humour and extra stylistic values to them," she says.
Kenny Ng Kwok-kwan, an associate professor at Hong Kong Baptist University's Academy of Film, says Hong Kong directors' expertise in making action and crime movies can help make Chinese patriotic works more entertaining.
"Hong Kong directors know how to handle the required didactic elements, leaving them only [to be revealed] at the end," he says. Ng points out that Tsui used popular cinema elements such as chivalry to package
The Taking of Tiger Mountain
(2014), which was a eulogy to the leadership of the Chinese proletariat in a battle to defeat bandits in northeast China in 1946.
"
Andrew Lau Wai-Keung
, who is well versed in the genre of triad movies, can be recruited to make Chinese spy thrillers," Ng adds.
Several Chinese movies with patriotic themes directed by Hong Kong filmmakers have been box office winners.
Dante Lam's
Operation Mekong
(2016), about Chinese police arresting Southeast Asian drug traffickers, earned 1.2 billion yuan.
The Rescue
(2020), about the work of a sea rescue crew within the Chinese Coast Guard, beat Hollywood blockbuster
Wonder Woman 1984
to be the Christmas box office champion in China. Peter Chan Ho-sun's
sports movie Leap (2020)
about China's Olympic Volleyball team took in 800 million yuan.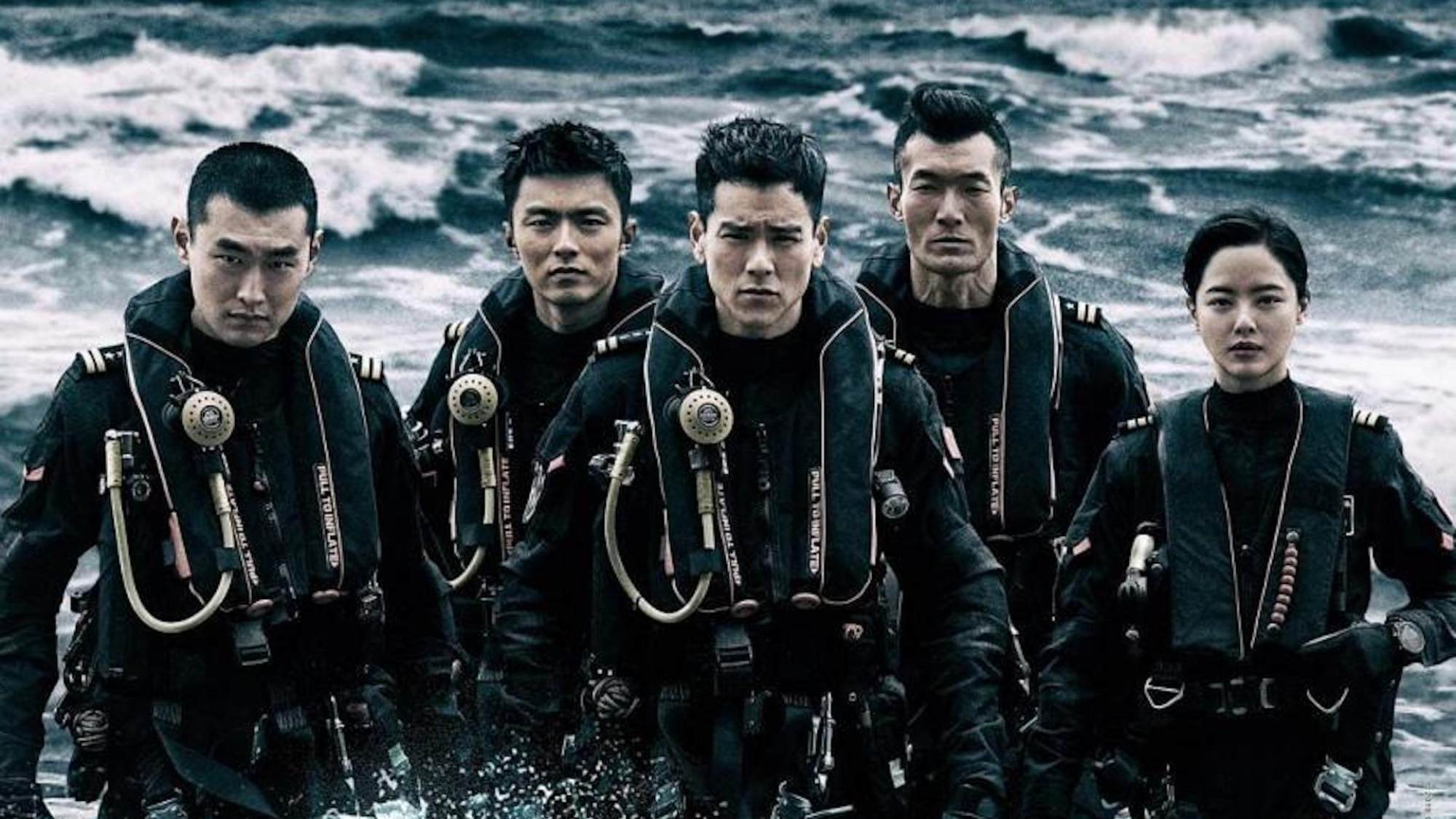 Hong Kong film director Clifton Ko Chi-Sum, who is in Beijing directing a patriotic stage play, says Hong Kong-China creative collaborations are mutually beneficial.
"The current dismal economic climate in Hong Kong means big-budget productions are impossible," he says.
First invited to China to produce stage plays in Guangzhou two years ago, Ko says Hong Kong creative people like him are sought after as they are well versed in East-West cultural crossovers: "We can mix and repackage both the traditional and the avant-garde."
To premiere in Beijing on October 22, Ko's stage play
Goodfellas in 15 Days
, which he also wrote, is based on the eponymous novel by Ma Boyong, whose book
The Longest Day in Changan
was turned into
a hugely popular TV drama of the same name
in 2019.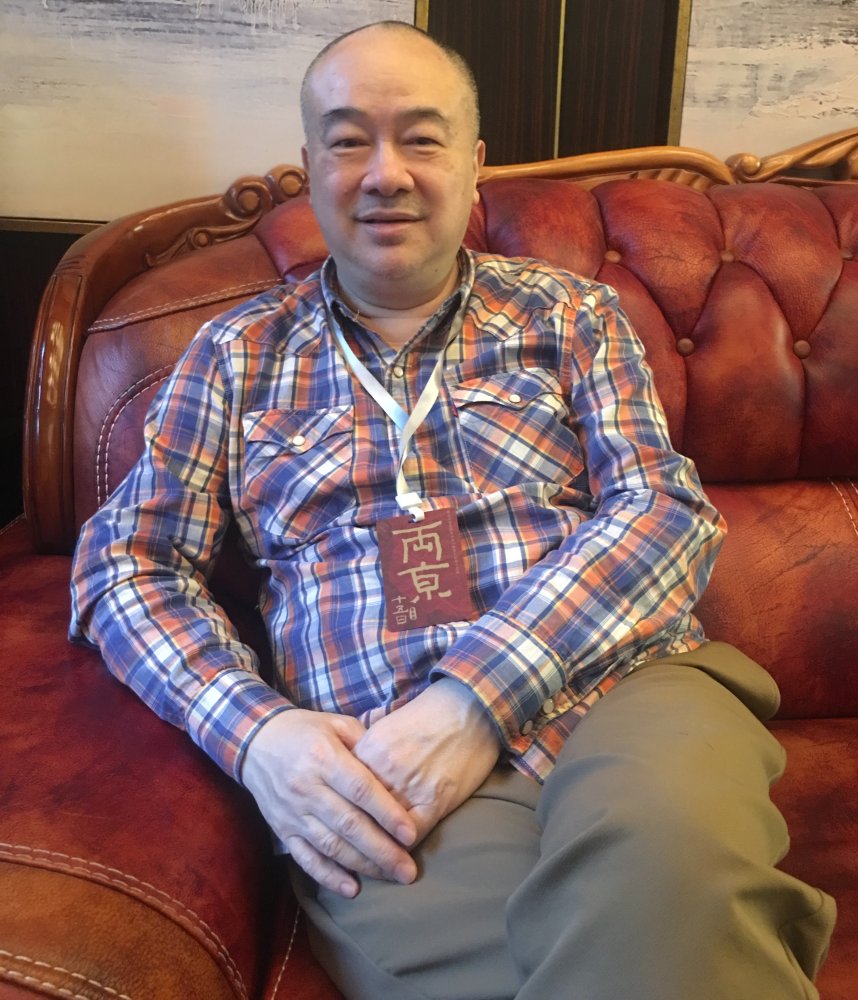 Goodfellas in 15 Days portrays a prince from China's Ming dynasty who has to flee for his life along the Grand Canal from Hangzhou to Beijing. When he witnesses first-hand the populace's plight alongside the canal, it makes him determined to be a benevolent emperor bent on improving the commoners' livelihood in future.
Ko says he must handle deftly the patriotic themes to dovetail with the country's mission to boost its cultural confidence on the global stage. To do this, he puts more emphasis on the characterisation and portrayal of humanity in the stage play, he says.
While more Hong Kong directors go north to work, Professor Yeh says they must deal with strict censorship, both in pre-production and post-production. "The final cut of films is out of their control."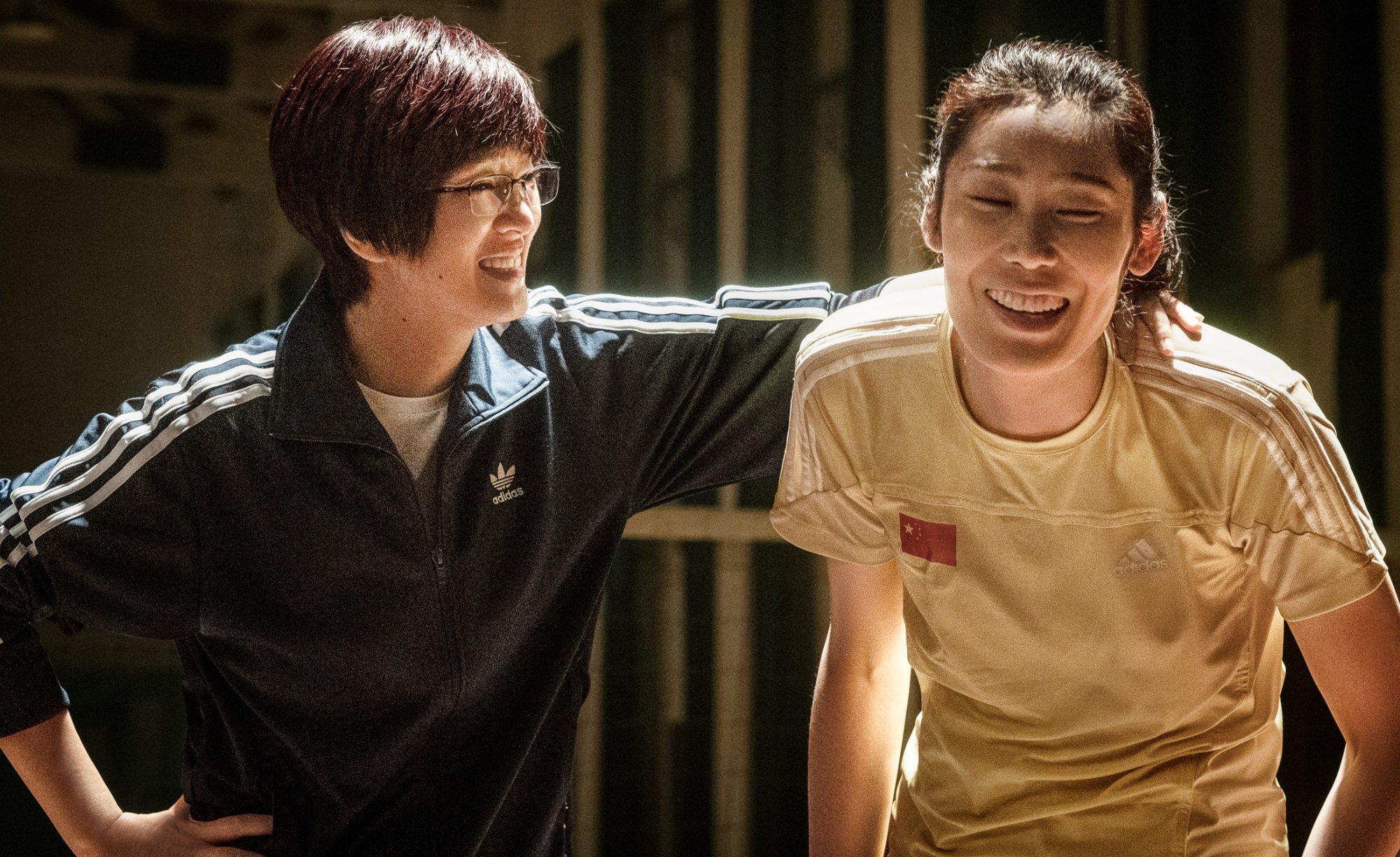 Inferno affairs' director Andrew Lau told Yazhou Zhoukan in 2003 he had to make two endings for the film so that it could pass mainland censors. However, Ko says he has never had any problems regarding censorship in China.
"Many of my Hong Kong stage plays have done roving shows around China for many years. For all of them, the versions shown in Hong Kong and China are the same."
He hopes patriotic productions featuring Hong Kong directors can help draw Hong Kong and China closer together.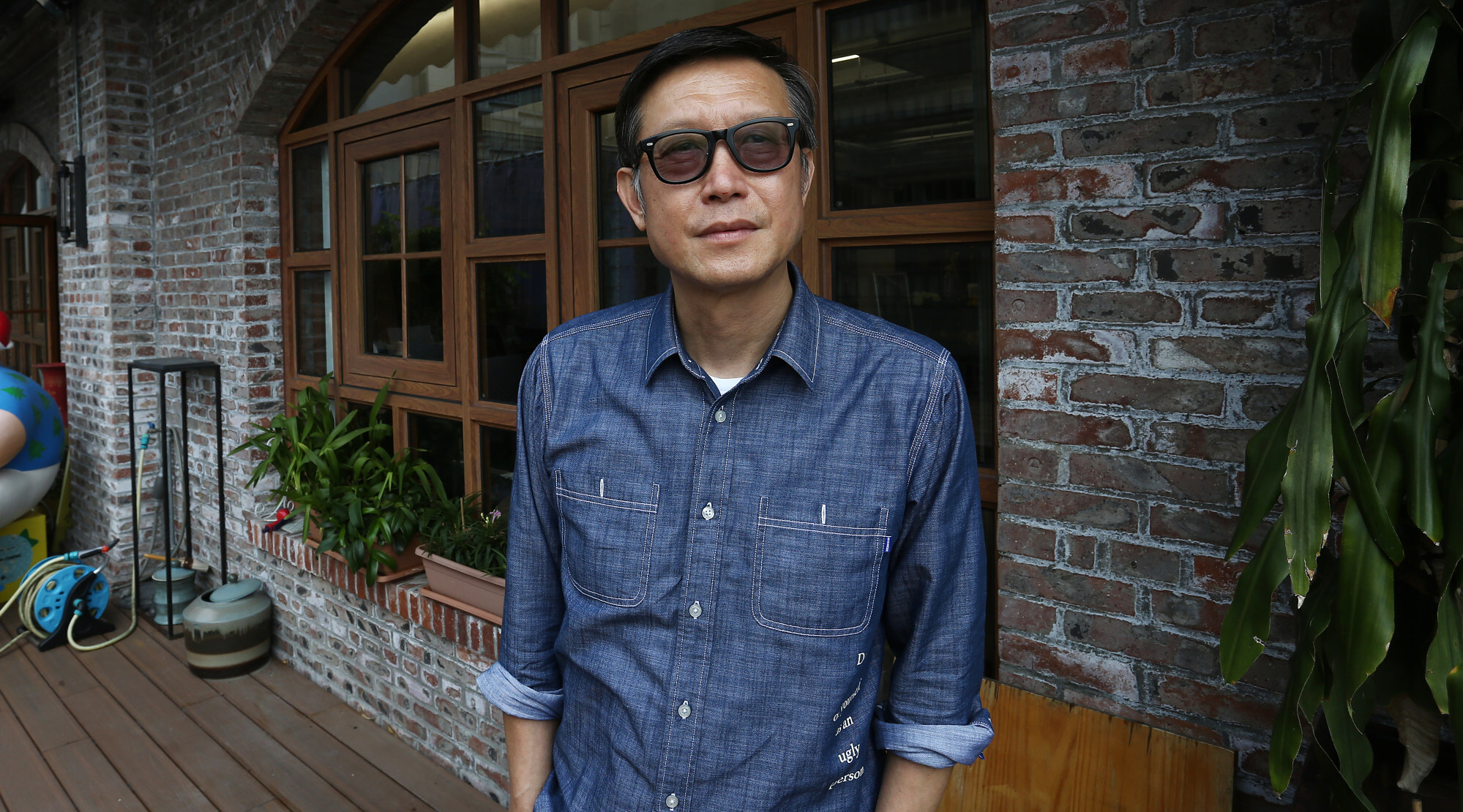 "Hong Kong young people don't embrace [such] works [unlike their mainland counterparts]. I hope our participation in them can help extend the artistic horizons of Hong Kong youth."