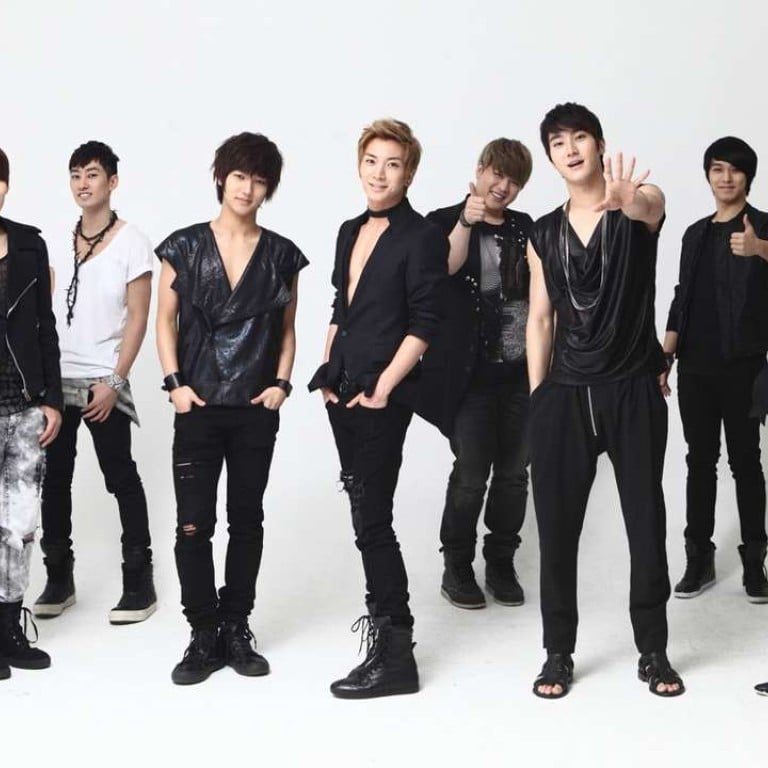 I'll be back, K-pop's Super Junior star Ryeowook tells fans as he joins army
His hair closely cropped, boy band idol begins five weeks of basic training – the 10th member of the group to report for military service, mandatory in South Korea
Ryeowook, a member of the popular Korean boy band Super Junior, has joined the army – the 10th member of the group to undertake mandatory military service.
The pop idol started five weeks of basic training at a base in Jeungpyeong county on Tuesday. All able-bodied South Korean men are required to complete about two years of military service.
Shortly before entering boot camp, he talked with about 200 fans for around 20 minutes.
Fuelled by fashion, the Korean wave is taking the world by storm
With closely cropped hair, the singer, in a black jacket and jeans, greeted and thanked his fans, who came from as far as China and Japan.
"Thank you for coming all the way here. ... I will fulfil my duty and return," he says.  Fans replied, "We will wait for you", and "Please stay safe". Some shed tears.
 Lee Teuk, Super Junior's leader, kept him company. Among the 11 members, four have already finished their duty, while five are in the middle of the military service.
Aside from his group activities, Ryeowook released a solo album in January and has been actively promoting it. He's also worked as a radio DJ.
Before his enlistment, he released Cosmic, a new song in collaboration with Bada, on the digital music channel Station on September 21.