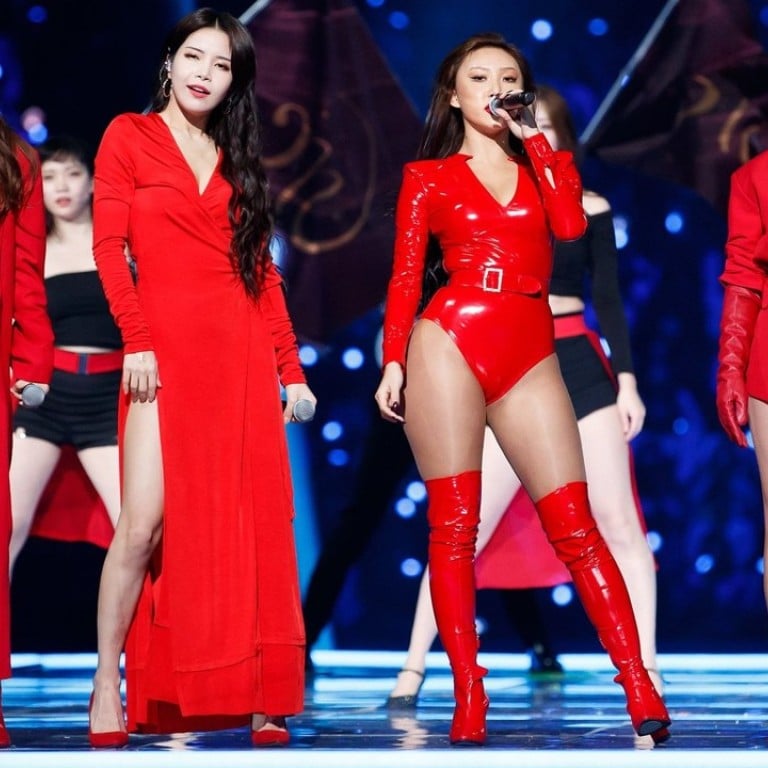 K-pop shock over Hwasa's sexy bodysuit at Japanese award show
Hwasa was performing with her group Mamamoo at the awards ceremony
Her skintight bodysuit drew both applause and condemnation from her fans
As Hong Kong prepares for tonight's local edition of the 2018 Mnet Asian Music Awards (Mama), K-pop star Hwasa is at the centre of attention due to the revealing outfit she wore during her performance at the Japanese Mama event on Wednesday.
The tight, bright red costume worn by the member of Mamamoo has prompted a mixed response online. Some said the bodysuit was cool and praised Hwasa for her confidence, but others argued it was embarrassing.
"We did not expect the outfit to be such a hot topic issue," the group's agency, RBW, said yesterday. "We chose the outfit that fitted into the song's mood, as usual."
Hwasa, whose real name is Ahn Hye-jin, debuted as a vocalist and lead rapper of the four-member act Mamamoo in 2014. She rocketed to stardom after appearing on the reality show I Live Alone in June thanks to her "unexpected" tastes and love for food.