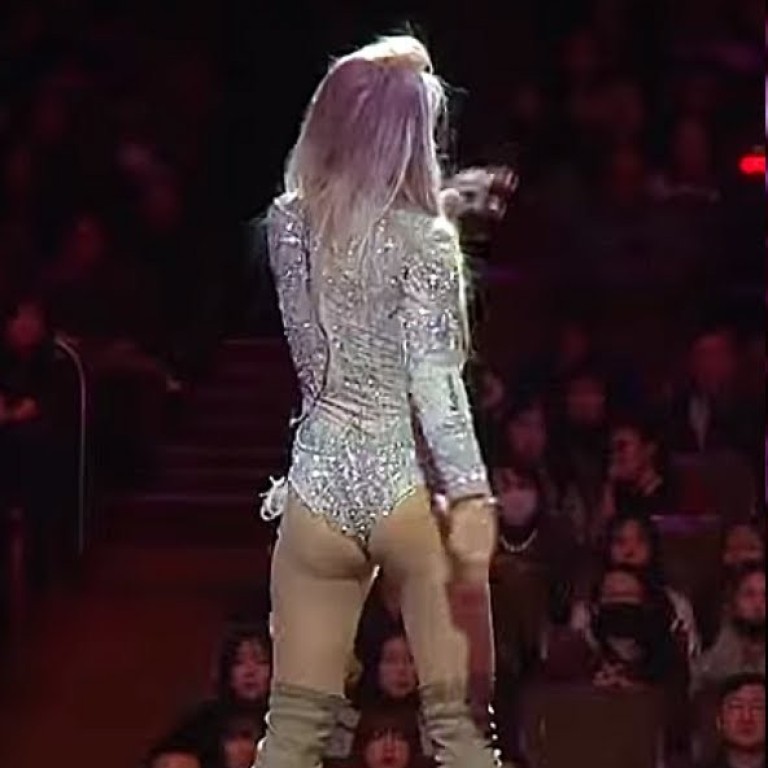 K-pop star Hyolyn shocks drama awards with 'butt-naked' performance
Former Sistar lead singer's revealing one-piece outfit leaves audience at KBS Drama Awards looking awkward and uncomfortable
Netizens criticise outfit as being inappropriate
K-pop star Hyolyn caused a controversy at the 2018 KBS Drama Awards in Seoul on Monday night by wearing a tight silver one-piece outfit that critics said left her "butt-naked".
Audience members were seen biting their lips or smiling awkwardly as they waited for the singer to end her sexually charged performance.
Hyolyn, the former lead singer of K-pop girl band Sistar who is now a solo act, performed the songs Spring Watch, from the soundtrack of 2017 TV drama Black Knight: The Man Who Guards Me, followed by her 2018 releases See Sea and Dally.
Whenever the star, acknowledged as one of K-pop's most talented female vocalists, twirled in the skimpy costume, hundreds of formally dressed guests at the state broadcaster's annual award ceremony almost froze.
Broadcaster KBS showed footage of dumbfounded actors watching Hyolyn on stage. Many looked nervous, tense and uncomfortable.
Online critics targeted the explicit nature of the star's revealing costume. Their comments included "This is not your concert", "It would have fit a music award, not a drama award", "Actors' faces watching the gig said it all" and "The costume bombed the rest of her good performance".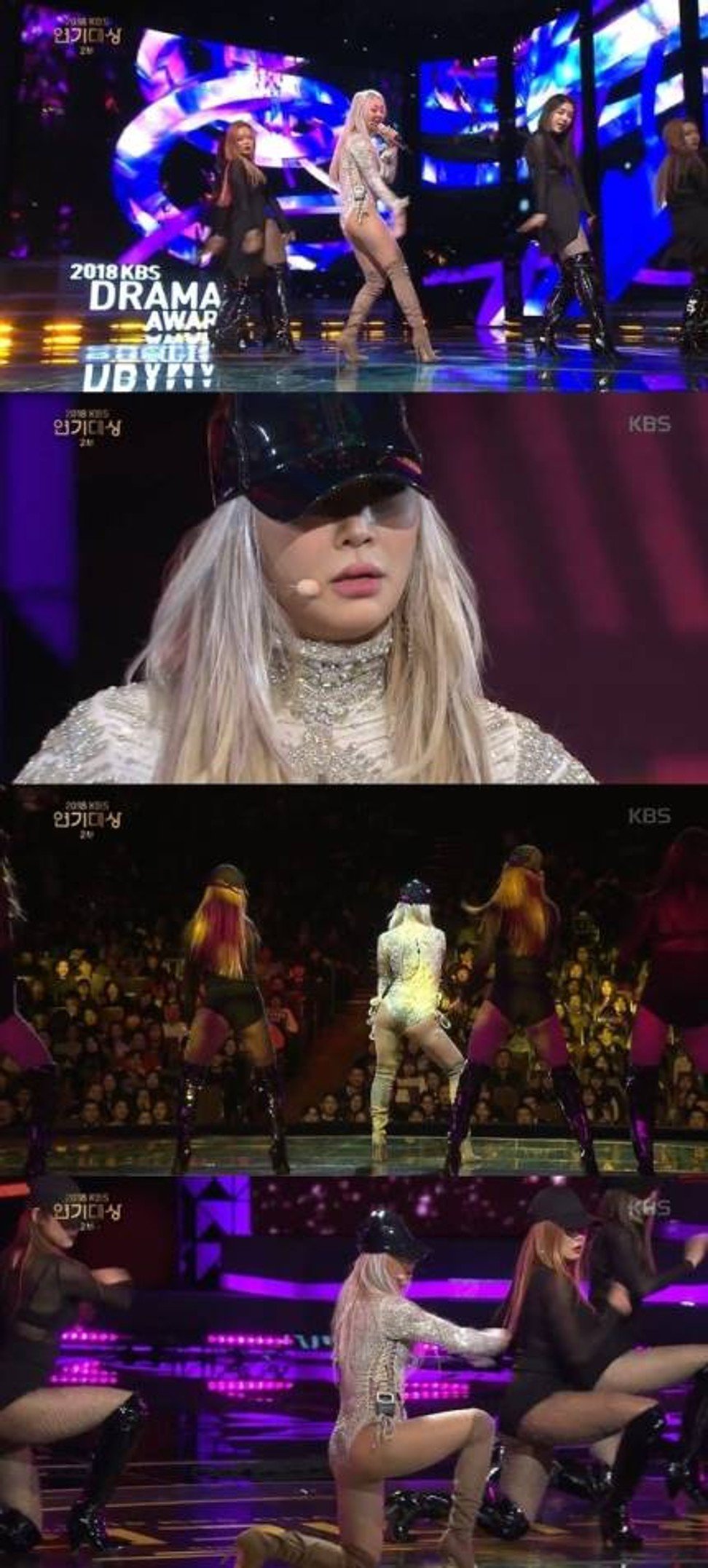 Meanwhile, Hwasa from girl band Mamamoo received positive feedback after performing at a K-pop live TV music show on MBC the same day.
Wearing torn blue jeans and a sleeveless white top, the star was praised for her performance of Bohemian Rhapsody and We Will Rock You by British rock band Queen.