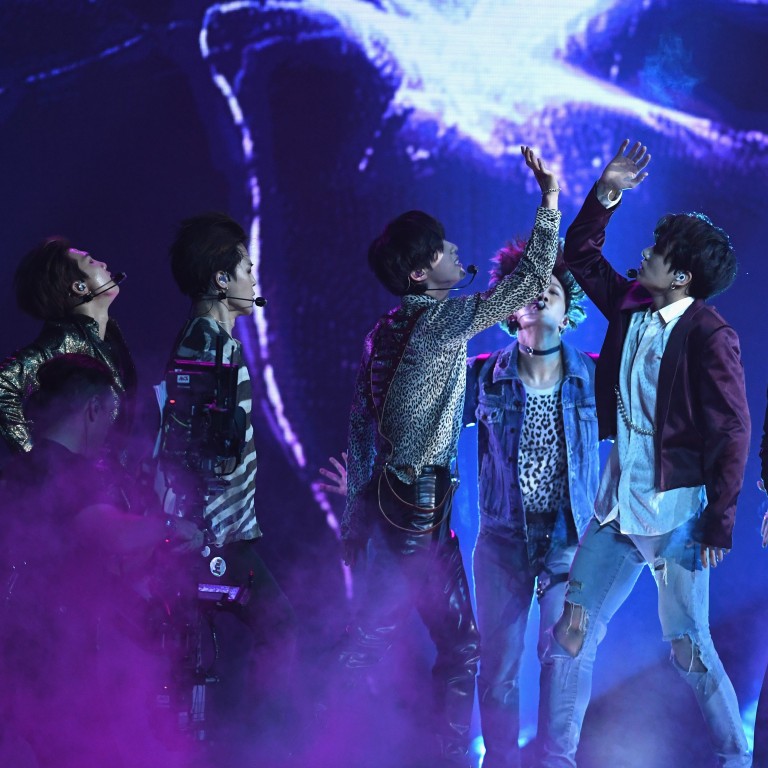 BTS to play in North Korea? A gig in Pyongyang could happen in autumn
A South Korean lawmaker has requested the K-pop superstars to play in Pyongyang on anniversary of landmark summit
Last year, K-pop girl band Red Velvet performed in front of Kim Jong-un
A lawmaker from South Korea's ruling party is pushing for a concert featuring Korean singers, including the internationally successful boy band BTS, in North Korea this autumn.
Ahn Min-seok of the Democratic Party told Yonhap News Agency that he contacted BTS' agents last month to inquire whether the band could take part in a proposed concert at the Rungrado May Day Stadium in Pyongyang, the North Korean capital, this September.
Ahn, who serves as the chairman of the National Assembly Committee on Culture, Sports and Tourism and leads his party's special committee on inter-Korean cultural and sports cooperation, said the Pyongyang concert would be organised to celebrate last September's inter-Korean summit in the North.
During his visit to Pyongyang at that time, President Moon Jae-in gave a landmark speech in front of about 150,000 Pyongyang citizens at the May Day stadium.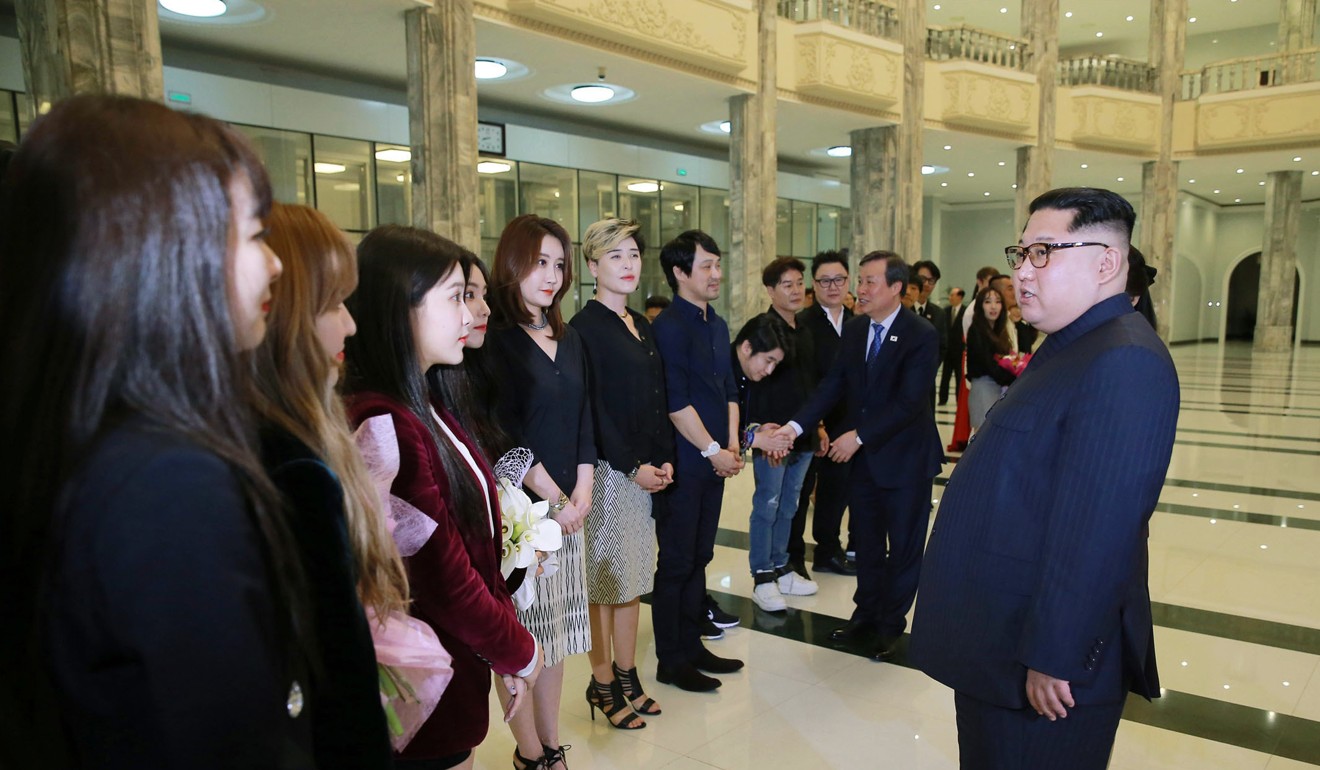 "Late last year, I proposed to BTS agents that the band appear in the Pyongyang concert and asked them whether the timing can be arranged," Ahn said.
The lawmaker said he expected the participation of BTS and other top Korean singers in the concert to help spread popular culture of the free world among Pyongyang citizens.
Last April, a landmark concert by South Korean artists including the
popular girl band Red Velvet
was held in Pyongyang. It was attended by North Korean leader Kim Jong-un.
Ahn also expressed hope that renovation of the May Day stadium would be completed ahead of the September concert, though its feasibility will depend on the outcomes of the North's further summits with the United States and South Korea.
Ahn, who visited Pyongyang three times last year, said he has been asked by the North to help with improvements to the May Day stadium's grass and facilities.
Meanwhile, Ahn said he would also try to plan a joint inter-Korean joint concert in the demilitarised zone this spring in celebration of the first anniversary of the April 27, 2018, inter-Korean summit at Panmunjom.
The lawmaker said he recently visited the DMZ in Cheorwon, Gangwon Province, about 90km north east of Seoul, to search for a concert site.