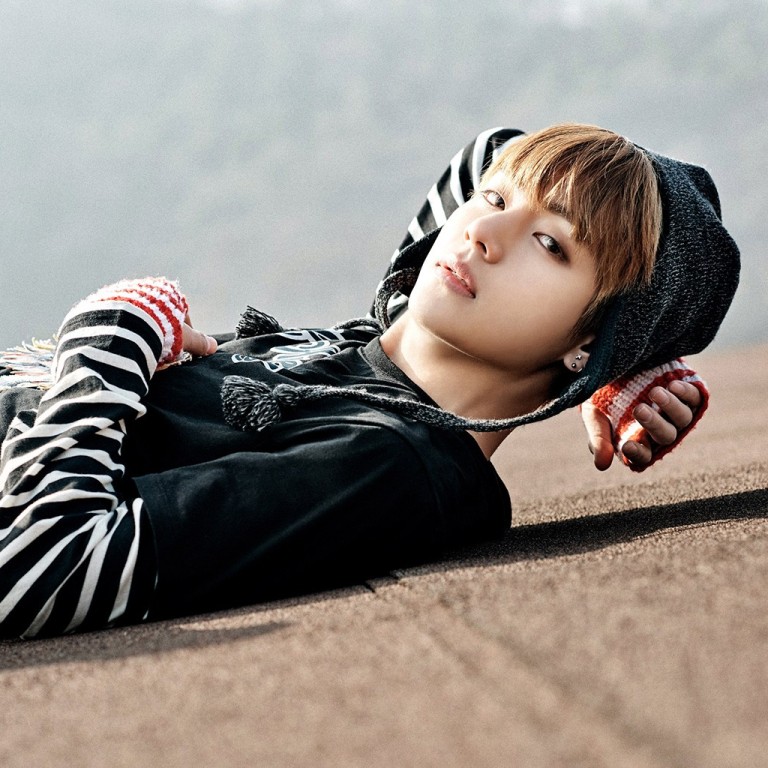 BTS band member V releases his first self-written solo track, 'Scenery'
The K-pop star composed the song, wrote the lyrics and created the cover image for the track, joining band mates who have released solo tracks
He previously co-wrote '4 O'Clock' with band member RM in 2017
V, a member of globally celebrated K-pop boy band BTS, has released the self-written song Scenery, joining other group members who have released their own solo tracks.
The song was put up on BTS's Korean blog on Wednesday night for free download.
V, whose name is Kim Tae-hyung, composed the music and wrote the song's lyrics.
The song's digital jacket, a photo of V taking a selfie on a snowy night, was also created by V.
It is the first song V has created on his own, coming after he co-wrote the 2017 track 4 O'Clock with fellow BTS member RM.
V's song alternates between Korean lyrics and an English refrain, sung in V's baritone voice.
BTS leader RM released a package of his solo songs, Mono, last October, and fellow BTS member Jimin unveiled the self-written single Promise in December.