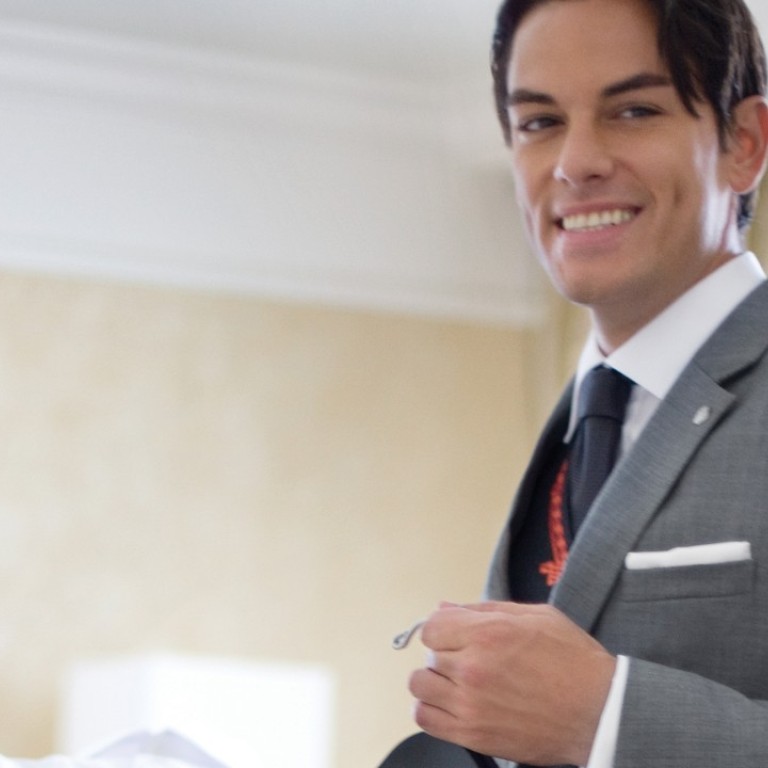 Hire a butler and get pampered while staying at one of Macau's five-star resorts
Butler services available will ensure your every whim and wish is accommodated, making your stay all the more memorable
Imagine you are a butler who is taking care of a very important guest. The guest mentions that hehas a craving for a particular type of traditional Indonesian food usually found only in the city of Yogyakarta, on Java. What would you do?
This actually happened to Andry Pramana, senior resort villa host at Banyan Tree Macau, which provides personalised butler services to guests staying at the hotel's villas. Pramana recalls: "We tried to accommodate by searching [around all the] Indonesian small food shops in Macau, and we persuaded an owner to cook that kind of food … This owner was not from [Yogyakarta], however, so we [persuaded him to] call some of his relatives to get instructions on how to make it."
The five-star resorts in Macau provide all the glitz and glamour you could ask for. But it's the exceptional service they offer that can make all the difference – especially if you opt to make use of the services of a butler.
Renowned for its 100-plus years of offering butler services, The St. Regis Macao has some of the best butlers in the city. Any guest staying at the hotel can enjoy its round-the-clock butler services, which may include having coffee or tea served in your room, having your luggage packed and unpacked, having your clothes pressed, having your dining arrangements made for you, and much more.
Butlers make sure all the wishes of a hotel's more discerning guests are being well taken care of. In ancient times, they were cup-bearers who serveddrinks to the king and took care of the wine bottles. Today, a butler's role is likely to be far more complicated.
Tony Sharp, head butler of The St. Regis Macao, who has been in the hospitality industry for three decades and has served many heads of state and dignitaries, says: "[Our butlers] are able to choreograph every aspect of our guests' stay, like a personal assistant."
One time, after the departure of some butlered guests who had stayed at The St. Regis Macao for a week, Sharp received a frantic phone call from one of the guests about a missing watch. "Our supervisor went back to their room and found the watch in the bathroom. But the guests were already on the plane, which was about to take off," he recalls.
The St. Regis Macao team searched for a courier company that could deliver a precious item for them; unfortunately they failed to find one. "As the guests needed to attend an important event and wanted the watch, our supervisor decided to personally fly to Phuket and delivered the watch to them directly," Sharp says. The guests were amazed by this personal touch.
"Everything is just a matter of time and money," says Sharp, who began his career at Sydney's exclusive Queen's Club. Butlers can take care of many requests from a guest, providing they involve nothing "illegal or ethically or morally not acceptable, according to social standards".
As with all the iconic butlers, such as Alfred Pennyworth (in Batman) and Edwin Jarvis (in The Avengers), today's professionals always remain patient, caring and composed, and are there to serve your every whim.