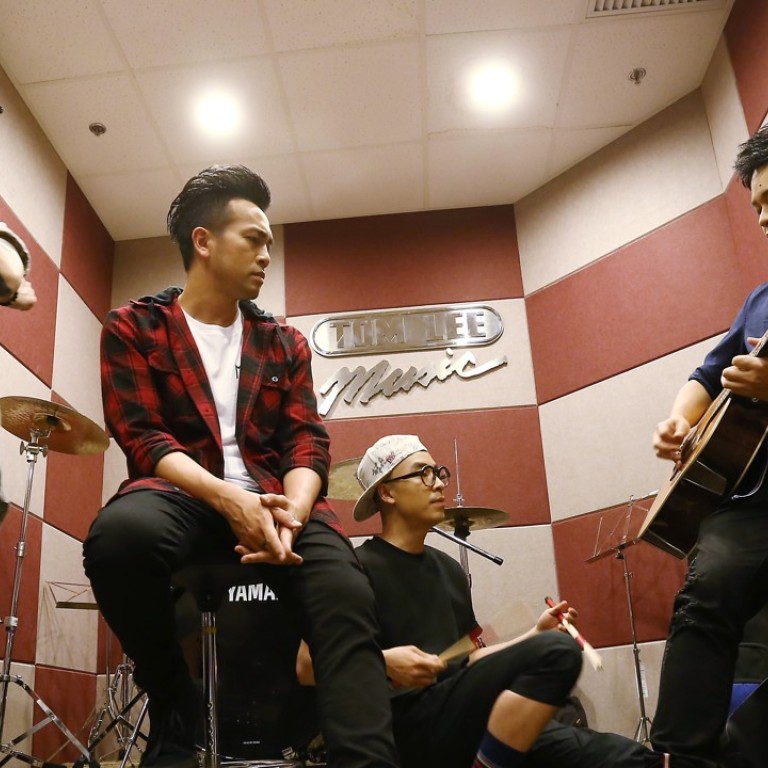 Hong Kong punk rockers Dear Jane set to hit Macau
Fans in Macau will be treated to punk rock numbers Rising Star, Yellow Fever, Stand Up and Feather and Scales, rock ballads You & Me, Unavoidable and Days Gone By, as well as new acoustic guitar single Final Destination
Hong Kong's band scene is enjoying a revival as a growing support base convinces groups such as Dear Jane to perform at gigs around Hong Kong. Now they're taking their music on the road to mainland China with Macau as the first stop.
The quartet, comprising vocalist Tim Wong, guitarist Howie Yung, bassist Jackal Ng and drummer Nice Lai, begin their first China tour at Cotai Arena, The Venetian Macau, on July 15. The show is a natural progression for the band following concerts in Hong Kong last year.
"We call it the 'enhanced edition'," Yung says. "After last year's experience, we've fine-tuned the run down, and hope the audience enjoys it even more."
Fans in Macau will be treated to punk rock numbers Rising Star, Yellow Fever, Stand Up and Feather and Scales, rock ballads You & Me, Unavoidable and Days Gone By, as well as new acoustic guitar single Final Destination. Lai says: "This concert in Macau will be the biggest concert from us this year. We're putting a lot of effort into it."
Dear Jane, which was formed as a pop punk band in 2003 with Wong, Yung, former bassist Adam Diaz and Ng as the drummer, released their debut album Dear Jane 100 in 2006. Don't Speak, which is featured on the second album XOXO, reached number one in 2009. Rock ballad Never Be Alone released in 2013, was their major breakthrough. The music video was viewed more than 16 million times on YouTube and became the band's signature tune.
"Many people thought we were a new band that had just been going for a few years," Yung says. "That means we have a lot of new fans who had never listened to us before."
Dear Jane are at the forefront of Hong Kong's resurgent band scene alongside rockers Supper Moment (who played at the Cotai Arena in March), Chochukmo, Rubber Band and ToNick.
Band members were taken by surprise by the overwhelming response to their first live show in China last month when they performed in Guangzhou. "We were really surprised by the audience response," Wong says. "They sang along with us from the very first song to the end. They knew all of our songs. We were so touched."
Wong continues: "We have always said that we would like to bring our music as far as we can. Not just us. Other bands in Hong Kong also share that vision. We want to tell people that Hong Kong has a vibrant band scene. We are very grateful. We want to share our music with people. It's that simple. We will go wherever people want to listen to our music."